Wild Turkey and Dumplings
It is rainy, cool and gray at my house this morning. Days like this really put me in the mood for some serious comfort food. And nothing answers that craving like a big pot of wild turkey and dumplings. With fall season open in several states, and a few of us still holding a spring bird or two in the freezer, it's a great time to cook up a batch.
This recipe works with any part of the turkey, but it is an outstanding way to make use of those sometimes troublesome thighs and legs that aren't quite as tender as the breast meat.
I normally vacuum seal both of the leg/thigh portions from each bird into one pack. The combo works out perfectly for one large pot of dumplings. And, just for the record, this recipe works great for two or three tough old squirrels as well.
Ingredients
2-3 pounds of turkey breast, cut into chunks, or two legs and two thighs on the bone.
1 Quart of chicken stock
1 Quart water
2 chicken bouillon cubes
Salt to taste
Black pepper
1 teaspoon poultry seasoning
Dumplings
2 cups all-purpose flour
½ teaspoon baking soda
1 teaspoon salt
3 tablespoons shortening or lard
¾ cup buttermilk or water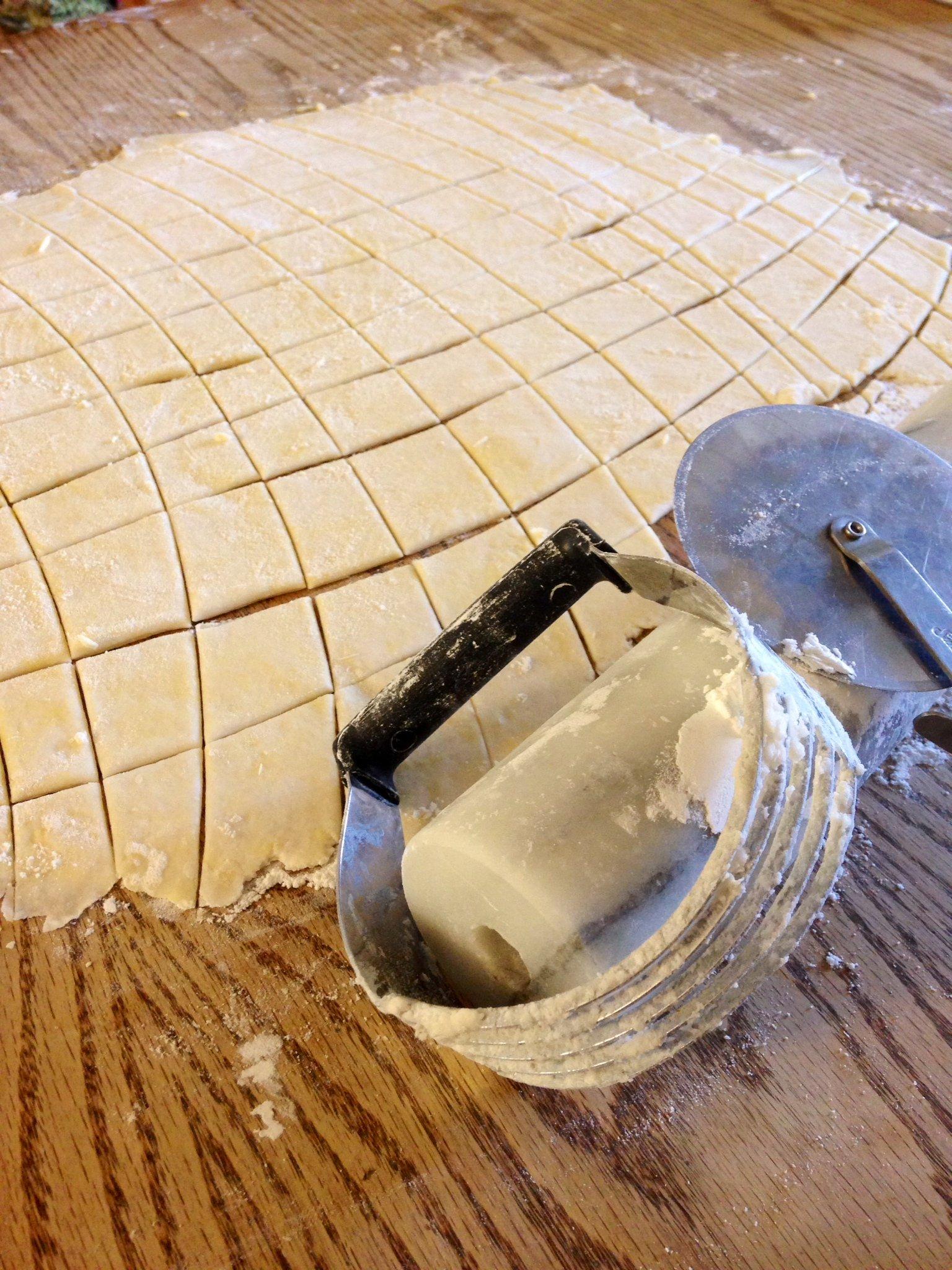 Cooking Instructions
Season turkey meat well with salt and pepper. In a large stock pot or dutch oven, heat a tablespoon of oil and a tablespoon of butter together. Brown the turkey on both sides over medium heat. Once the meat has browned, add water and chicken stock to pot. Toss in the bouillon cubes and poultry seasoning. Reduce the heat and cover pot. Simmer turkey slowly for two to three hours until the meat is tender and starts to break down.
As the turkey simmers, prepare your dumplings. Combine the flour, baking soda, and salt. Cut in the shortening or lard with two forks or a dough cutter. Add the buttermilk, stirring with a fork until moistened. Knead the dough four to five times and roll into a round about ¼ inch thick. Cut into dumpling sized pieces with a sharp knife or a pizza cutter. Toss each dumpling into flour to prevent sticking.
Once the turkey has simmered, remove it from the broth and set it aside to cool. Taste the broth and add salt if needed. Turn up the heat and bring the pot back to a rolling boil. Drop the dumplings in one or two at a time, stirring as you go. Turn the heat back down and reduce to a simmer.
If using turkey legs and thighs, pick the meat from the bones. Add the meat back to dumpling pot and stir well. Add pepper to taste. Simmer for ten to fifteen more minutes and serve.