Wild Turkey, Bacon and Mushroom Quiche Recipe
All manly arguments aside, I enjoy quiche. Anything that starts out with eggs and cheese in a pie crust can't be bad. One of our favorites combines leftover grilled or roasted wild turkey breast with bacon, mushrooms, onions and lots of gooey cheese.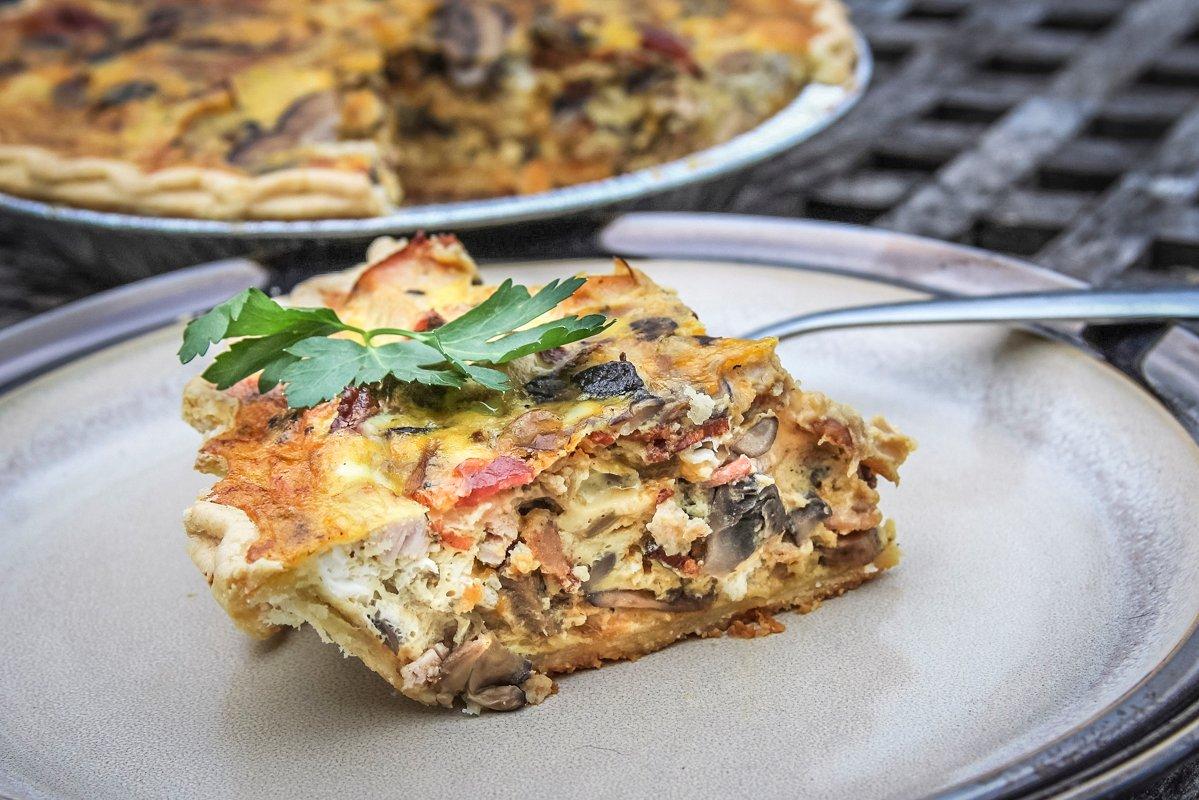 To speed things along on busy mornings, we use pre-made deep-dish pie crusts from the grocery freezer section, but, if time allows, homemade pie crusts are always nice. Either way, use a deep version to hold lots of the flavorful filling.
This recipe makes two quiches. They keep well in the refrigerator for up to three days, or you can freeze any leftover and thaw them later if you need a quick breakfast. Honestly though, they don't usually last long in our house. Besides breakfast, they make a tasty lunch or even a late-night snack.
Use any leftover turkey breast you have, from grilled, to fried, to sous vide, all work well in the recipe. Just dice the meat into small, bite-sized bits before adding it to the filling mixture. You don't have to hold hard and fast to the recipe. Have some fresh vegetables you'd like to add (wild asparagus works well), dice them up and toss them in.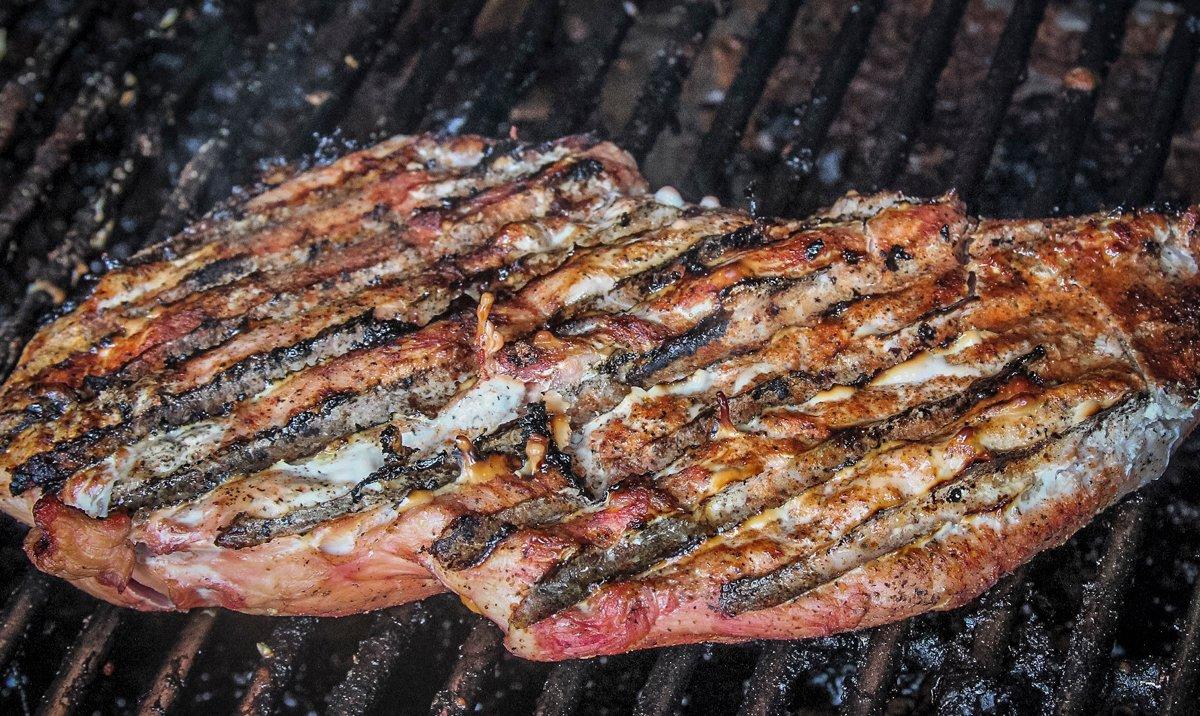 Ingredients
2-3 cups diced wild turkey breast, grilled, roasted or fried
2 pre-made deep dish pie crusts
12 large eggs, beaten
6 slices thick cut bacon, diced
8 ounces of your favorite fresh mushrooms, sliced
1 large sweet onion, chopped
2 cups shredded cheddar cheese
1 cup whole milk or half and half
1 clove garlic, minced (optional if you prefer to skip the garlic for breakfast)
1 teaspoon ground mustard powder
Salt and pepper to taste
Cooking Instructions
Start by cooking the diced bacon in a large skillet until crisp. Remove the bacon and drain all but 2 to 3 tablespoons of the bacon grease from the pan. Add the onions and cook over medium-high heat until they start to soften, about 7-8 minutes. Add the sliced mushrooms and continue cooking until the onions are caramelized and the mushrooms are cooked through. Return the bacon to the pan and mix it into the onions and mushrooms. Remove the mixture from the heat and allow to cool.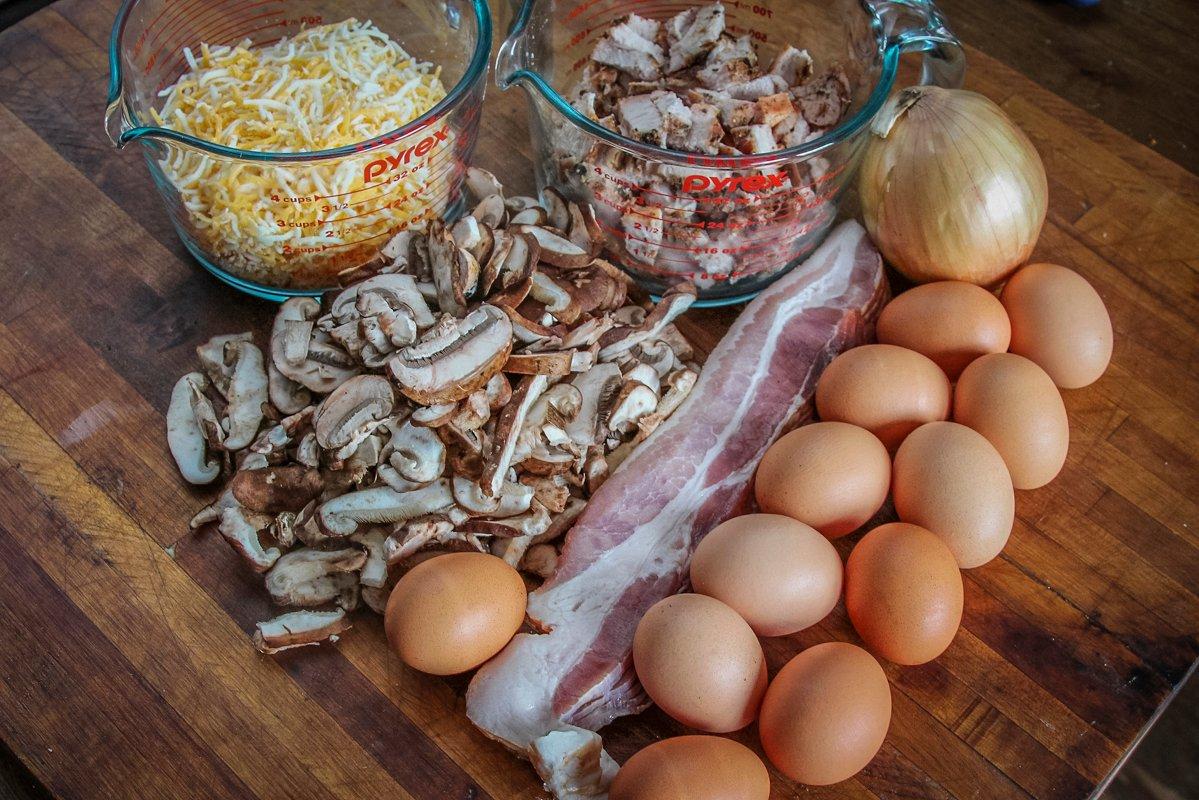 In a large mixing bowl, combine the beaten eggs, milk or half and half, cheese, ground mustard powder, garlic, salt and pepper. Stir in the diced turkey and the cooled bacon, onion and mushroom mixture, mixing well to combine. Split the filling mixture evenly between the two pie crusts.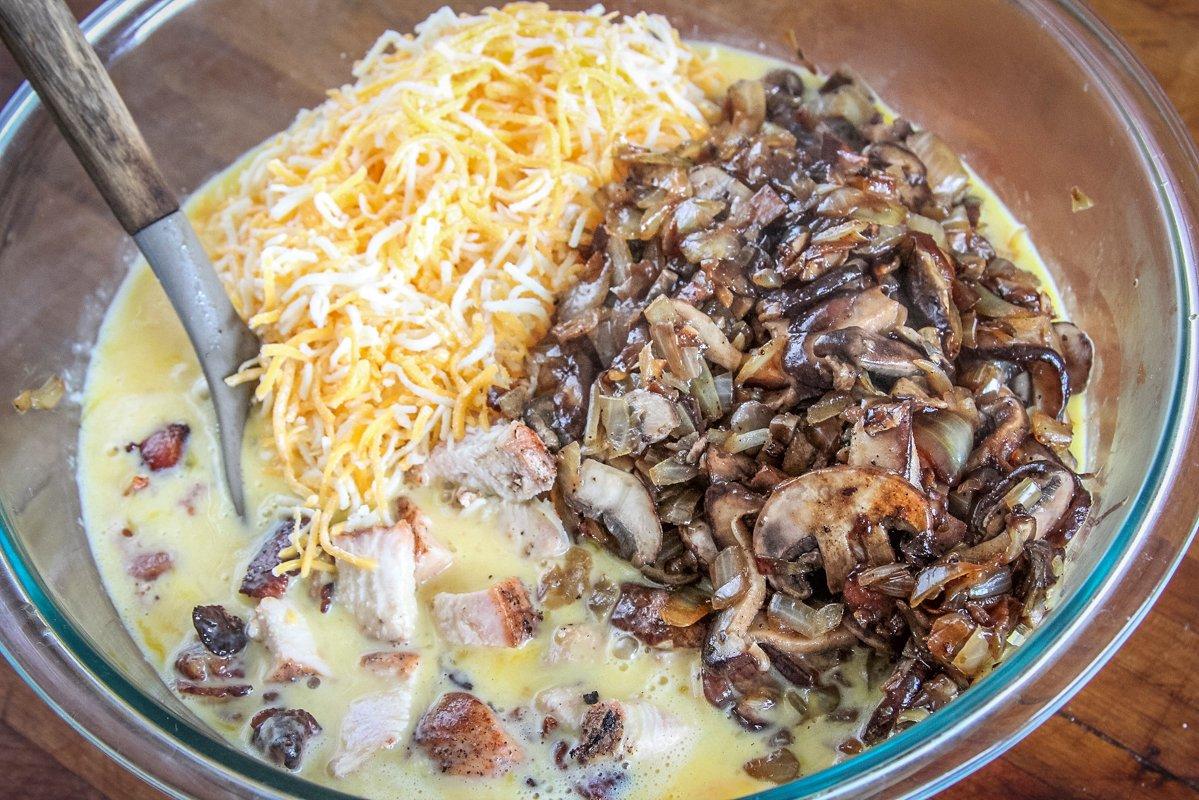 Set the filled crusts on a large cookie sheet to catch any overflow and place into a pre-heated 350-degree oven. Bake for 40 to 45 minutes or until the tops are golden brown the center is set and doesn't jiggle when you shake the pan.