This one started out with the recipe for corn chowder at one of my wife's favorite places to eat, The Old Mill Restaurant in Pigeon Forge, TN. A must-visit every time we are in the area, The Old Mill serves its signature corn chowder with every meal. And, unlike a lot of restaurants, it is happy to share its recipe.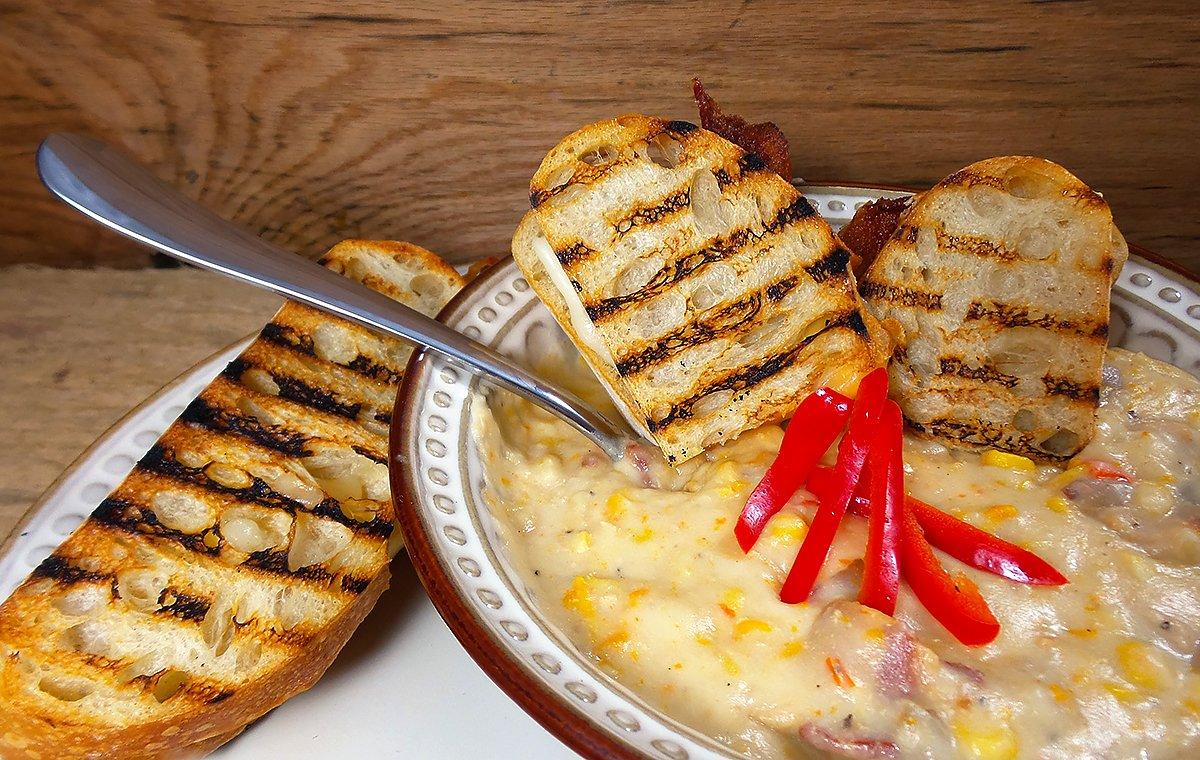 Never content to leave even very good recipes alone, I had to adapt it to somehow incorporate wild game. We have tried it with pheasant, rabbit and wild pork, but our favorite is wild turkey breast. To kick up the savory richness even more, I also add in a bit of cheese right before serving.
The changes turn an outstanding side dish into a hearty meal, perfect for a cold winter day when you need something to warm up with after a chilly day outside.
Ingredients
1 side of a wild turkey breast, cut into small cubes (about 2 pounds)
3 cups onion, diced
4 cups chicken broth
1 14.4-ounce bag frozen corn
1 cup clam juice (Really. Trust me on this one, it works)
3 cups diced potatoes
2 cups heavy cream or half and half
2 cups shredded cheddar cheese
¾ cup crushed saltine crackers
¼ cup flour
1 each, yellow and red bell pepper, diced
Cooking Instructions
In a Dutch oven, sauté the peppers and onions in butter for around five minutes or until they begin to soften.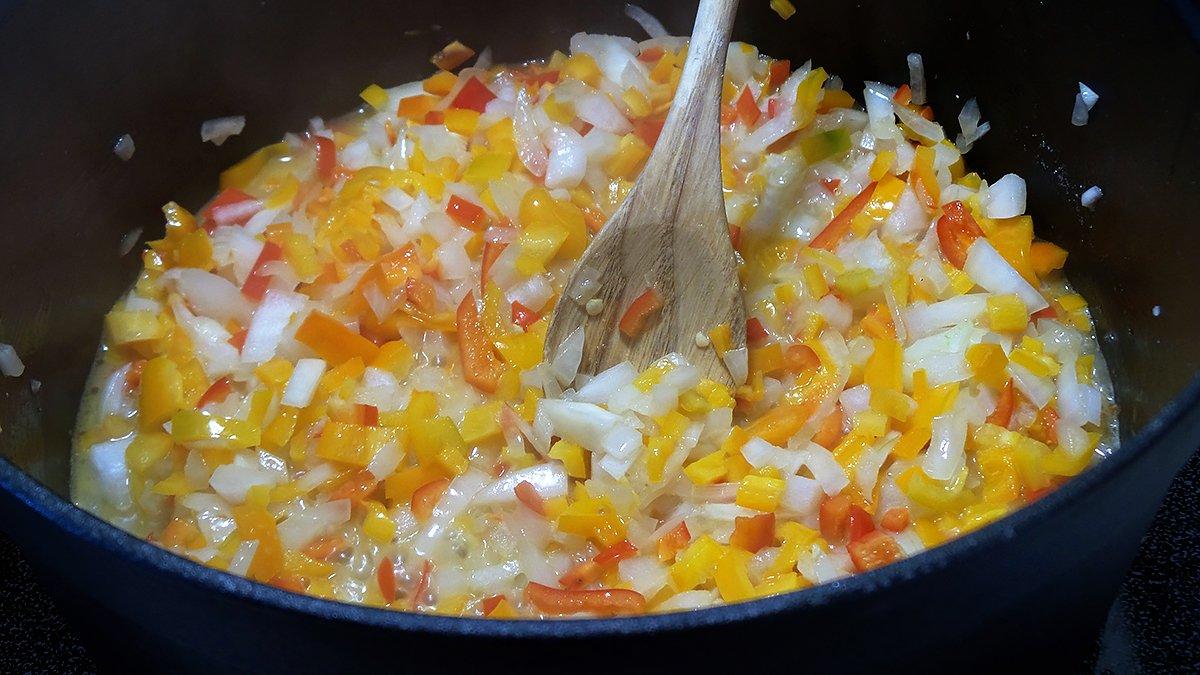 Add the diced turkey and cook for an additional 10 minutes until the turkey is mostly cooked through. Add the chicken stock, clam juice and the potatoes and bring the pot back to a boil.
Reduce heat, cover pot and simmer for two to three hours. Add the cream (or half and half) and frozen corn and cook an additional 30 minutes. Mix the cracker crumbs with flour and pour the mixture into the pot along with the cheese. Continue to stir until the cheese is melted and the chowder has thickened and become smooth. Check for seasoning and add salt and pepper to taste. We like to serve the chowder with bacon grilled cheese.