Wild Turkey Parmesan Recipe
Crispy-fried wild turkey breast might be one of the greatest foods on earth. But preparing something the same way over and over can make even wild turkey greatness get old. To mix things up a bit, and to stretch one side of a turkey breast to feed a crowd, make this wild turkey parmesan and serve it over spaghetti noodles.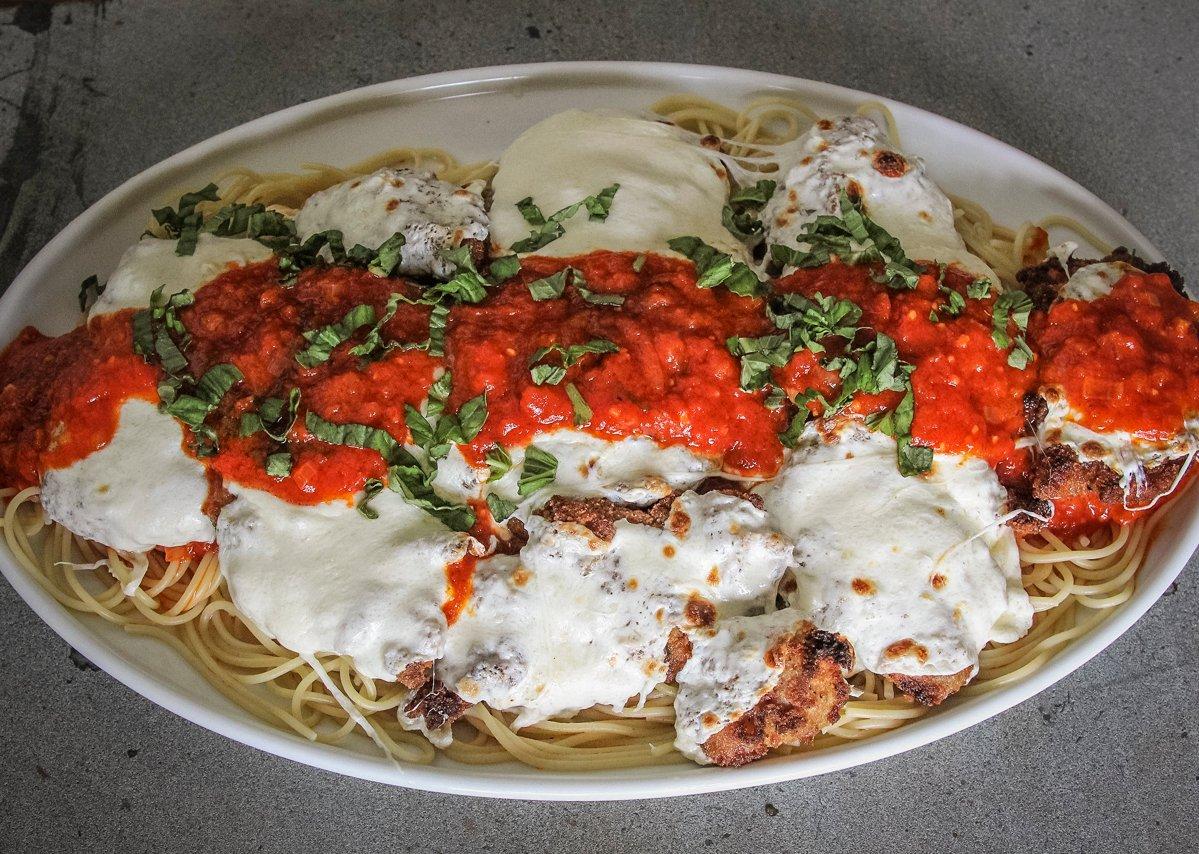 After pounding the turkey breast cutlets flat with a meat mallet, we dip them in flour, then beaten egg, then Italian-seasoned bread crumbs before frying them crisp in hot oil in our Lodge cast-iron skillet.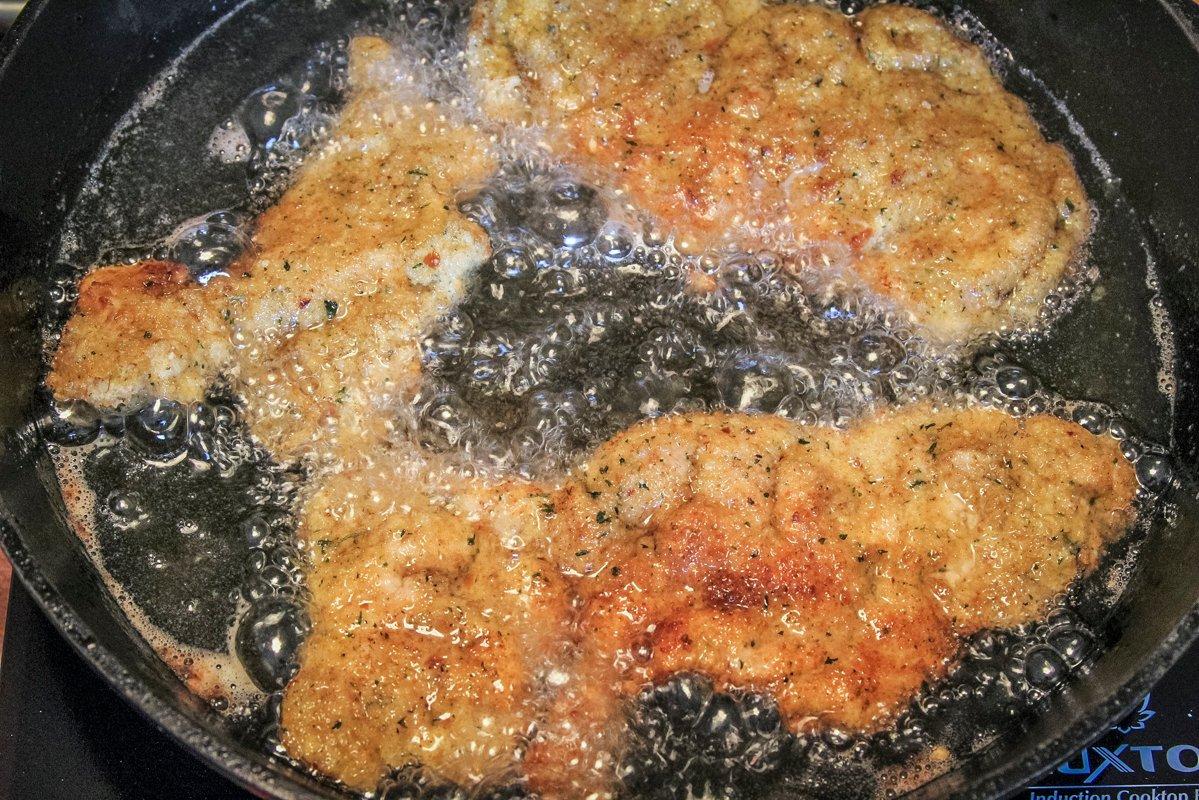 After frying, the turkey gets topped with thin slices of fresh mozzarella cheese and broiled till the cheese melts and bubbles. The turkey gets served over a bed of cooked spaghetti and topped with this easy-to-make tomato sauce just before serving. Garnish with thin slivers of fresh basil.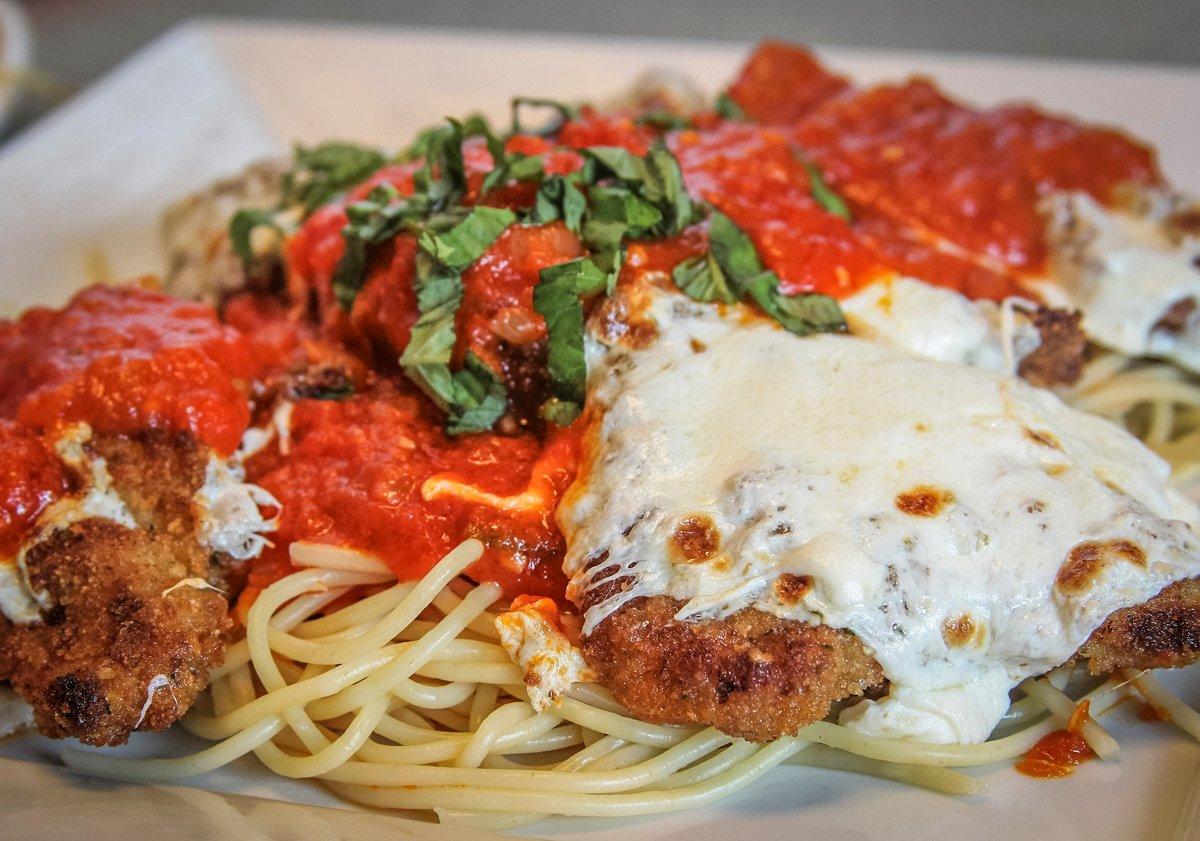 Ingredients
1 side of a wild turkey breast, sliced into cutlets and pounded flat with a meat mallet
Salt and freshly ground black pepper
2 cups all-purpose flour, seasoned with a teaspoon each of salt, pepper and cayenne pepper
4 large eggs, beaten with 2 tablespoons water
2 cups Italian bread crumbs
1 cup vegetable oil or pure olive oil
1 pound fresh mozzarella, thinly sliced
1/4 cup freshly grated Parmesan
Fresh basil or parsley leaves, for garnish
1 pound spaghetti, cooked
Tomato Sauce:
2 tablespoons olive oil
1 medium yellow onion, finely chopped
4 cloves garlic, minced
2 28-ounce cans plum tomatoes and their juices, pureed in a blender
1 16-ounce can crushed tomatoes
2 tablespoons tomato paste
1 bay leaf
1 teaspoon fresh basil, finely diced
Salt and freshly ground pepper
4 tablespoons of butter, divided
Cooking Instructions
Start by making the sauce. In a large saucepan or medium-heavy pot, add 1 tablespoon of butter and 2 tablespoons of olive oil over medium heat until the mixture begins to sizzle. Add the diced onion and cook for 2 to 3 minutes until the onion softens. Add the garlic and cook another 2 to 3 minutes.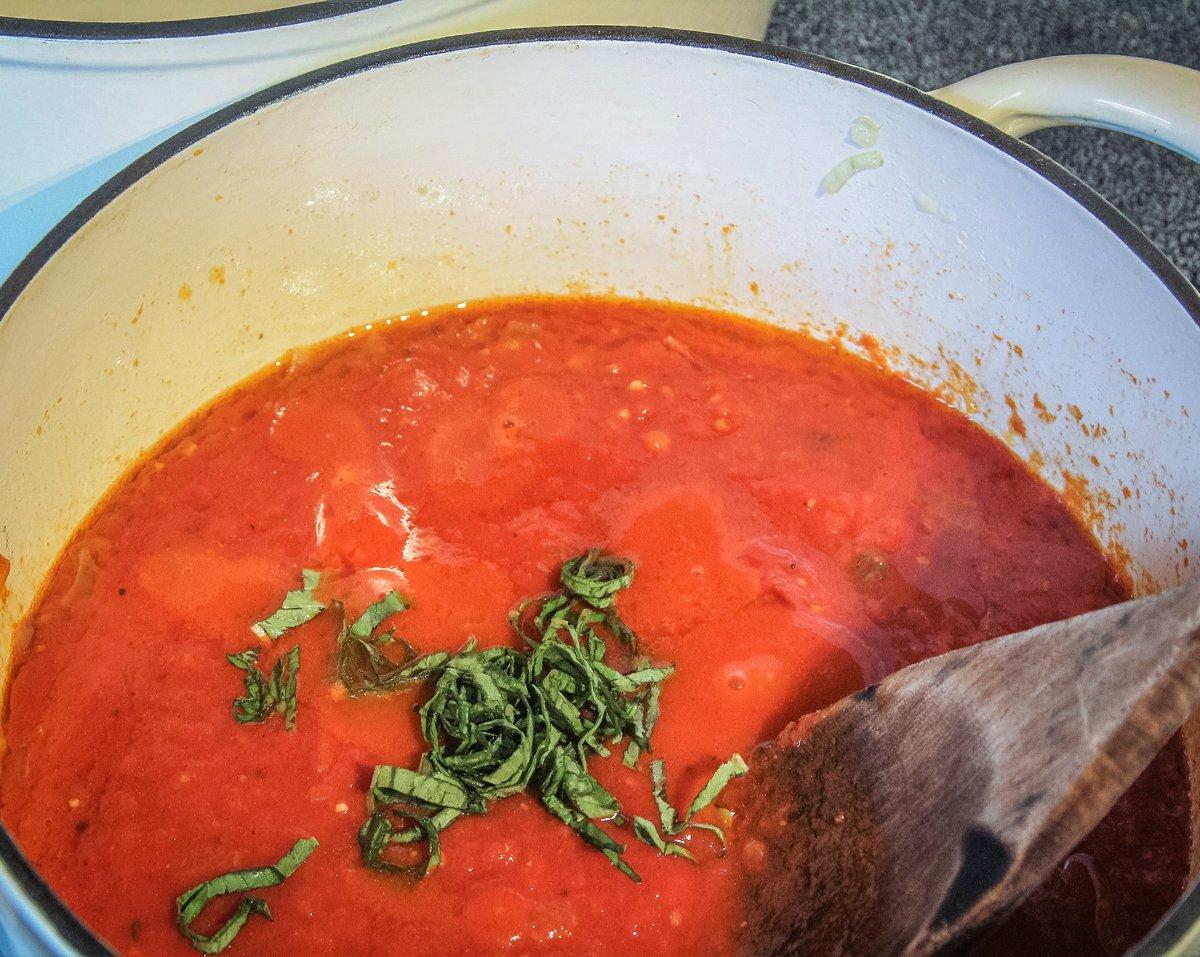 Add the plum tomatoes to a blender or food processor, and give it a whirl until the tomatoes are nearly smooth. Pour them into the pot with the onions and garlic. Add the remaining tomatoes, as well as the paste. Season with salt and pepper, then add the bay leaf. Bring the mixture to a light boil, then reduce the heat to a simmer for 20 minutes. Add the basil and the remaining butter and stir well. Continue simmering while you fry the turkey.
Take one side of a wild turkey breast and cut it across the grain into roughly 1-inch-thick cutlets. Using a meat mallet, pound the cutlets out to about ¼ inch in thickness.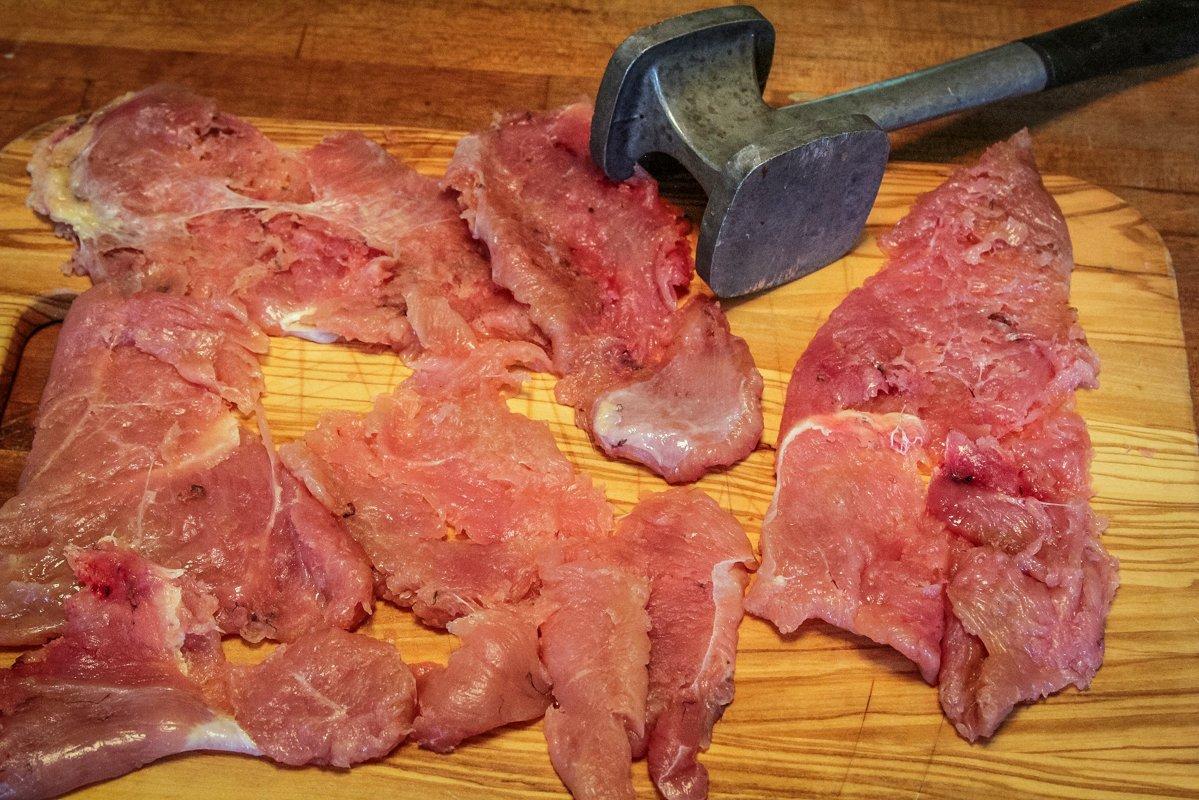 Set up a three-station dredge area with the seasoned flour in one bowl, the beaten egg in another, and the breadcrumbs in the third. Dredge each turkey slice by dipping first in the flour, then in the egg, then in the breadcrumbs.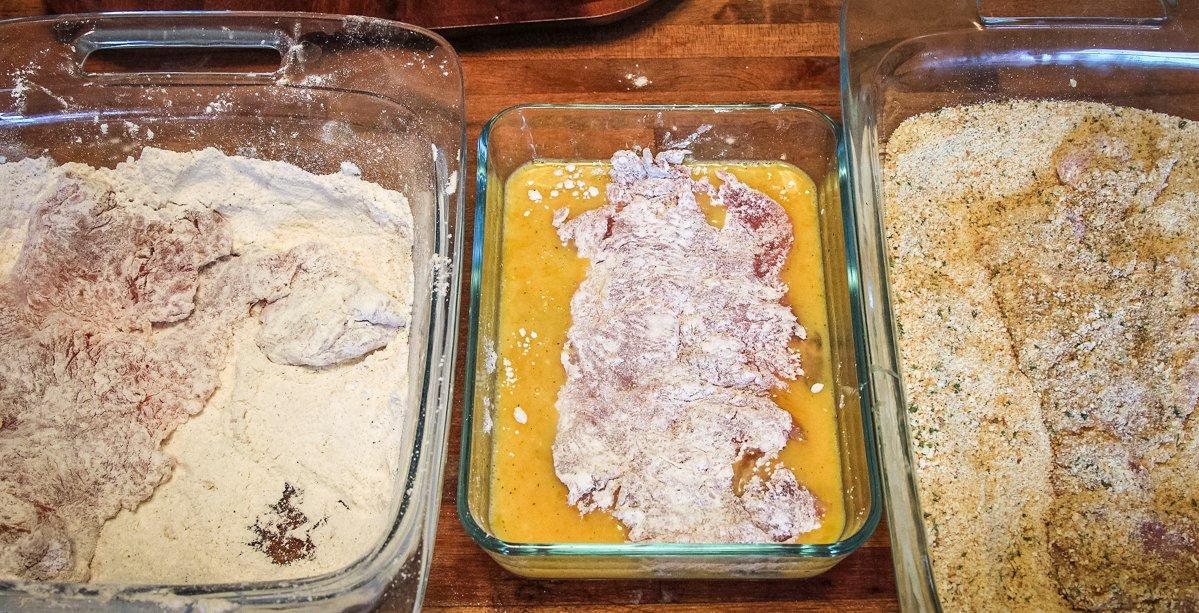 Move the coated turkey to a wire rack to allow the crust to set for a few minutes while you heat ¼ inch of olive or vegetable oil or lard in a cast-iron skillet over medium-high heat. When the oil begins to shimmer, gently lower two to three pieces of turkey at a time into the hot oil. Fry for 2 to 3 minutes per side until each piece is golden brown and crisp. Move each cooked piece to a warm platter while you continue to cook the remaining turkey. Set your oven on broil.
Once all of the turkey has been fried, place each piece on a baking sheet and top with two to three thin slices of fresh mozzarella. Run the turkey under the broiler just until the cheese is bubbly and melted.
Place the wild turkey over the cooked spaghetti, then top with tomato sauce. Garnish with slivers of fresh basil and shredded parmesan cheese just before serving.