Wild Turkey West African Ground Nut Stew
Popular across all of West Africa, this hearty stew features one or more of the many ground nuts found across the region. Since we don't see many of the more traditional ground nuts in our area, we substitute smooth peanut butter for the flavor. The stew isn't sweet, but the peanut butter gives the finished dish an earthy, nutty flavor.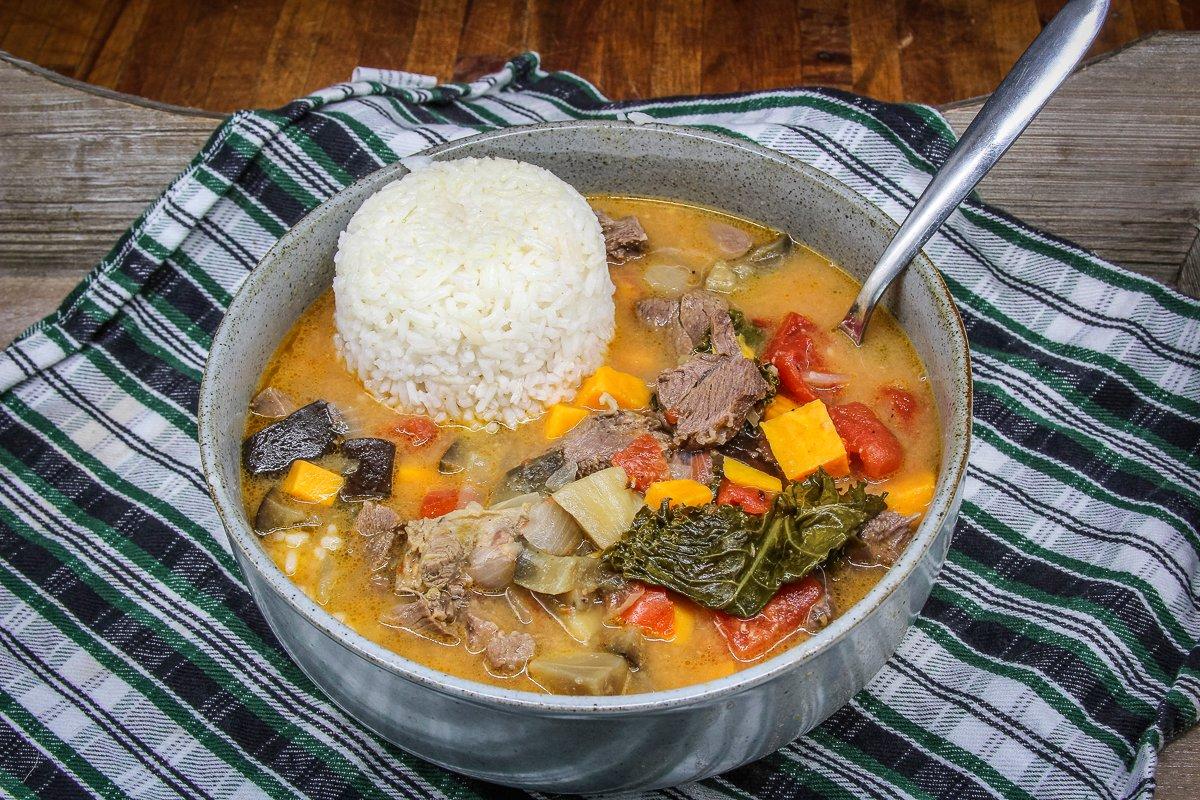 While traditional recipes often call for only vegetables or add chicken, we make our version with wild turkey legs and thighs that have been slow simmered until tender. We save the stock from cooking the turkey to use as the base for the stew for extra turkey flavor. Serve the stew over white rice.
Ingredients
2 turkey leg-and-thigh combos
3 quarts water
2 bay leaves
2 tablespoons vegetable oil
1 medium onion, chopped
3 garlic cloves, minced
3 tablespoons grated ginger
2 medium sweet potatoes, cut into cubes
2 medium or 1 large eggplant, cut into cubes
3 cups fresh collard or kale greens, torn into bits
One 15-ounce can fire roasted tomatoes
2 cups tomato juice
1/2 cup smooth peanut butter
1 tablespoon ground coriander
1/2 teaspoon cayenne pepper
Juice of half a lime
Salt and pepper
Hot sauce for the table
Cooking Instructions
Separate the turkey legs and thighs so they fit into the soup pot.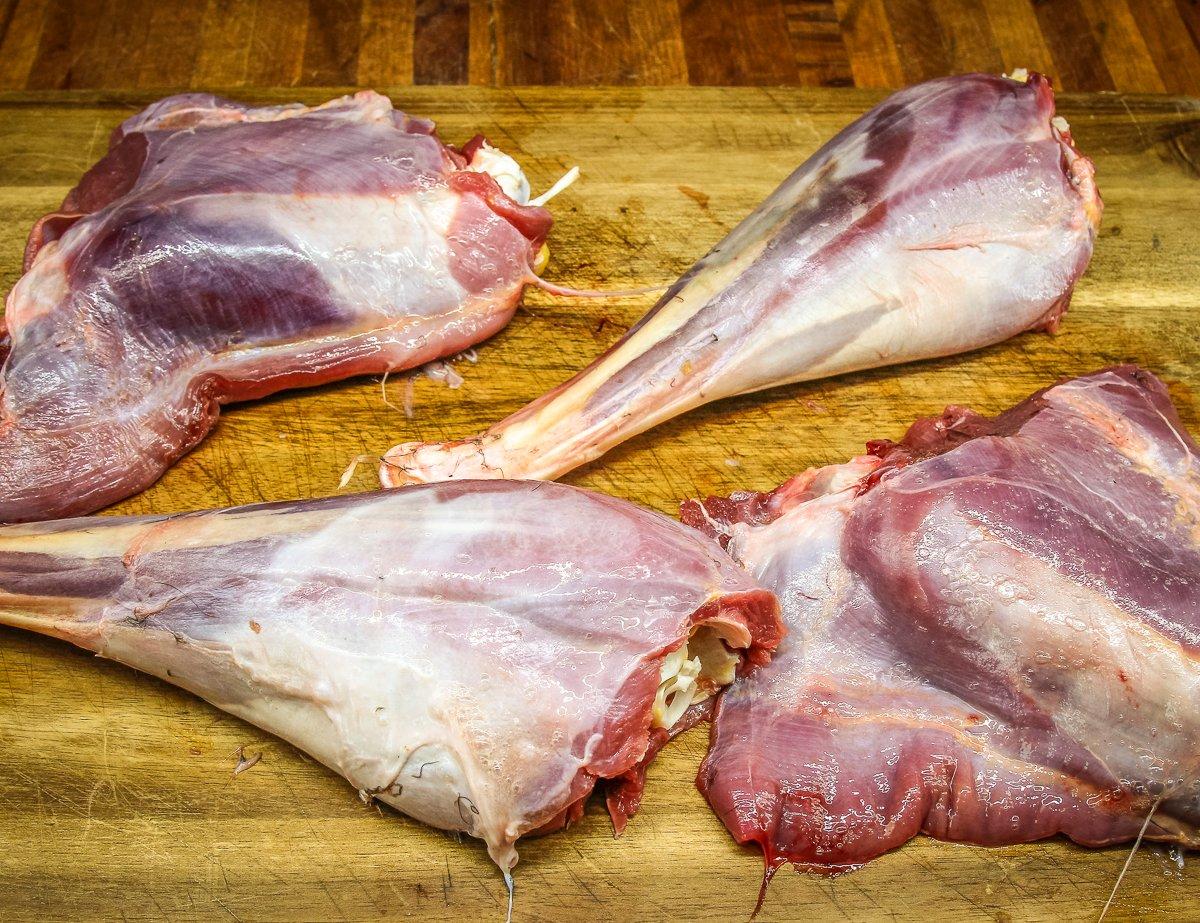 Start by placing the legs and thighs from a wild turkey, 2 bay leaves, and 2 tablespoons of salt into a large pot with 3 quarts of cold water. Turn the heat to medium-high and cover. Once the water reaches a light boil, reduce the heat to a simmer and cook, covered, for 2 to 3 hours or until the meat is tender. Remove the meat from the pot to cool. Skim off any foam from the surface of the cooking stock and reserve the stock for the soup. Pick the cooled meat from the bones and shred or chop into bite-sized cubes.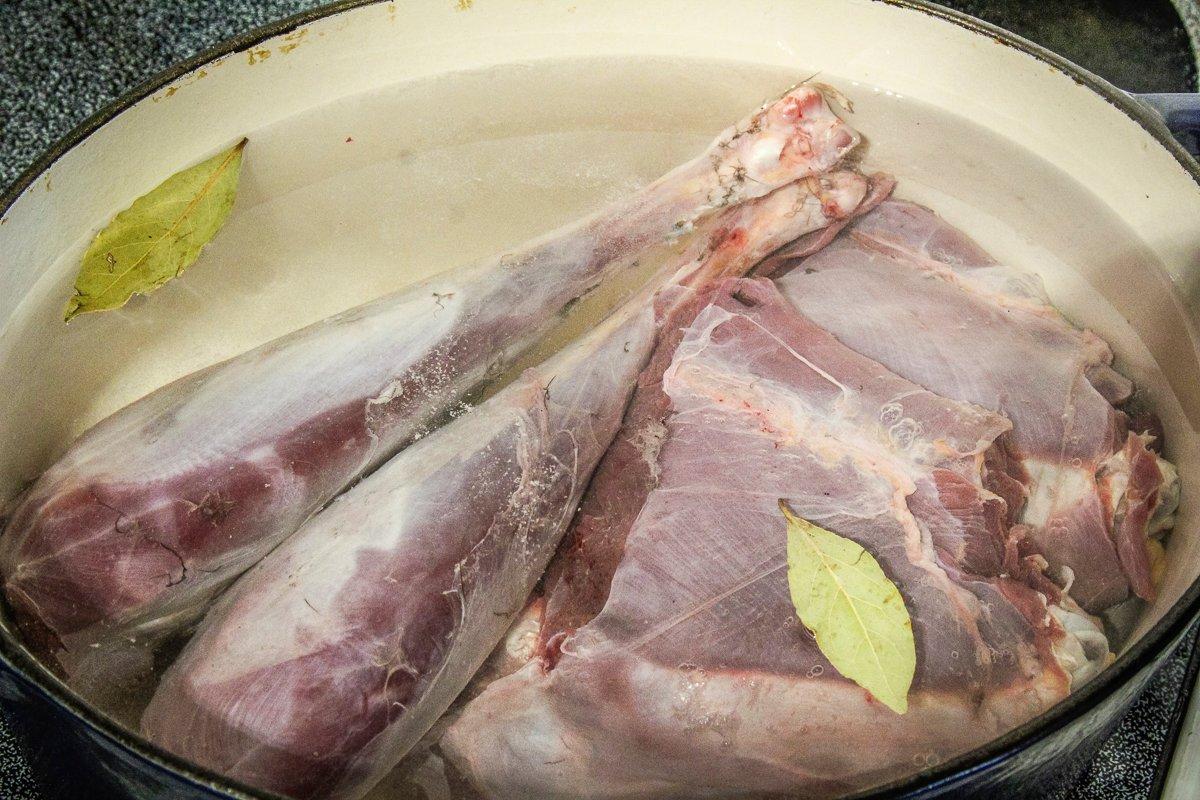 Once the turkey is tender (or while the meat is simmering), chop and dice the vegetables.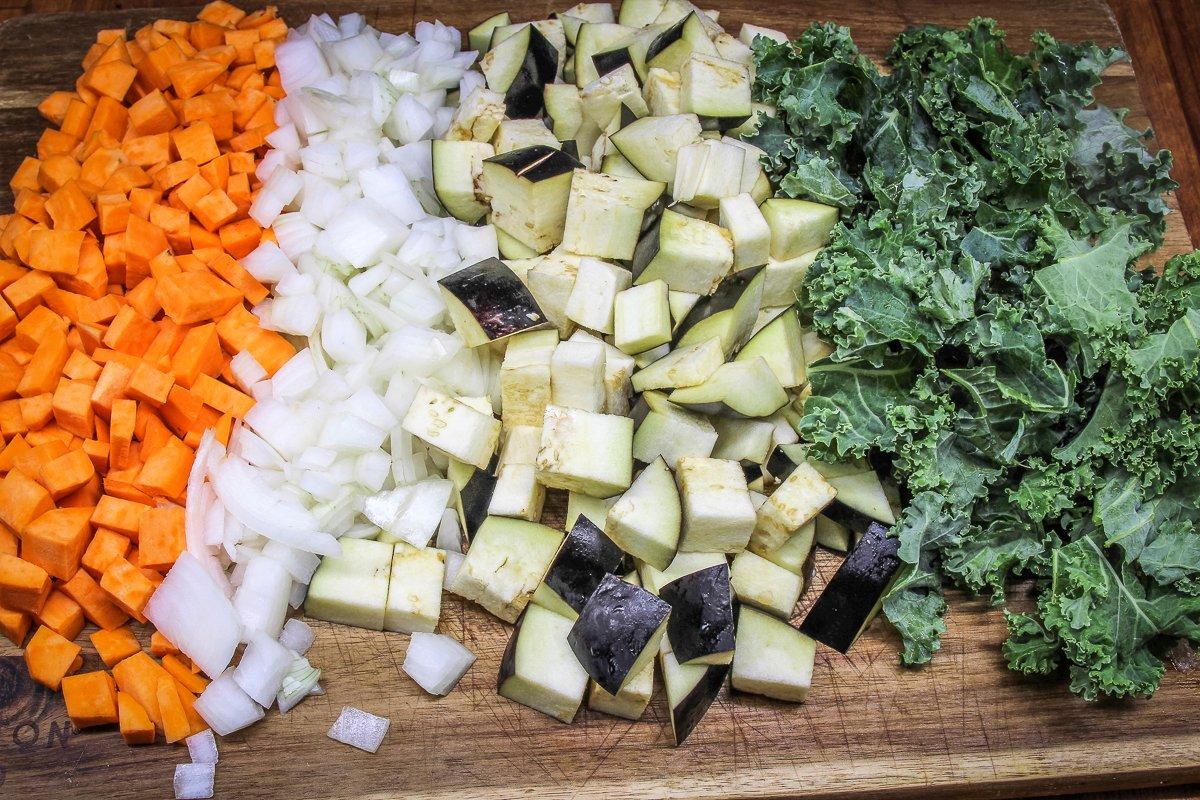 To a large pot over medium heat, add 2 tablespoons of vegetable oil. Add the diced onion, garlic, and ginger. Saute until the onion is cooked through. Add the cubed sweet potatoes and eggplant. Cook for another 4 to 5 minutes, stirring often. Add the fresh greens, tomatoes, tomato juice, and shredded turkey. Stir in the peanut butter.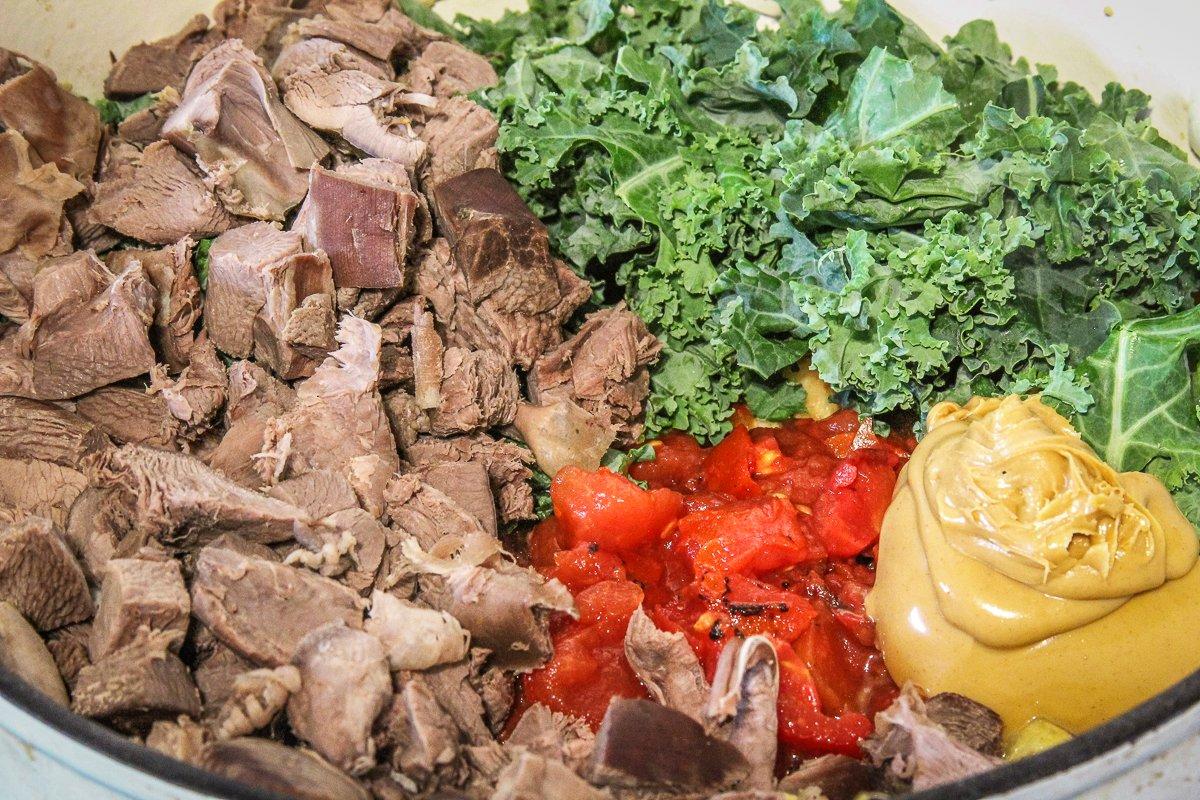 Add 2 quarts of the reserved stock from simmering the turkey. Add the coriander, cayenne, lime juice, and a teaspoon each of salt and pepper. Bring the mixture to a boil, then reduce the heat to a simmer. Cook, covered, for 1 hour. Check for seasoning and add salt to taste, if needed. Serve over rice. Supply hot sauce at the table.