Cajun Dove and Sausage Dirty Rice
Doves aren't always easy. They can be a challenging target. And they don't always cooperate and show up to the field when you want them to. Not every hunt ends with a limit.
If you find yourself with more dinner guests than doves, this dirty rice recipe is the perfect way to feed a crowd with just a few birds.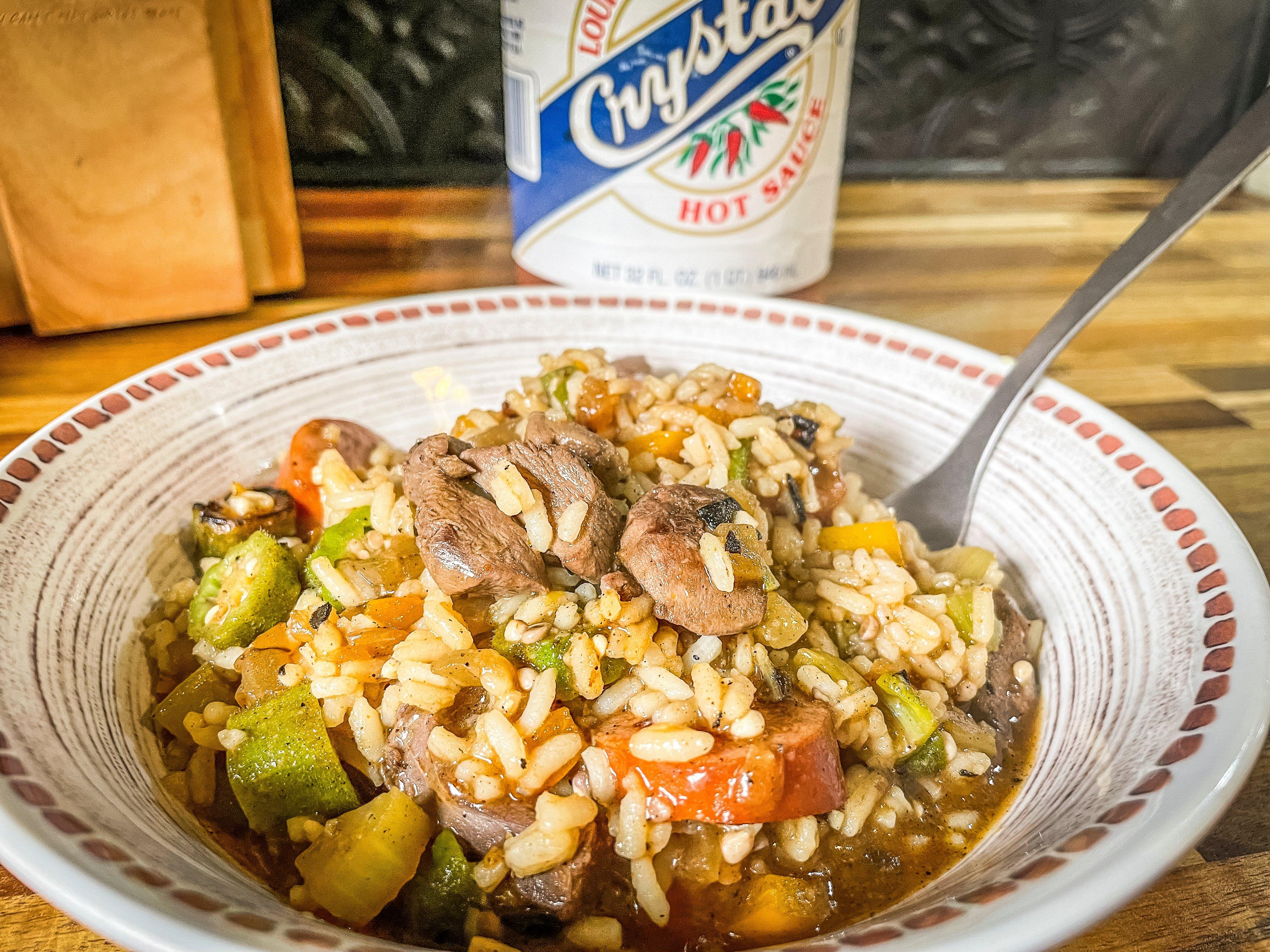 This Cajun-style dirty rice recipe is a great way to stretch a few doves out to feed a crowd.
The dove meat meshes perfectly with the flavors of the traditional Cajun dirty rice. Have a full limit or more of doves? Don't worry there, Eagle Eye, add as many as you like to the recipe. It will only make it that much better.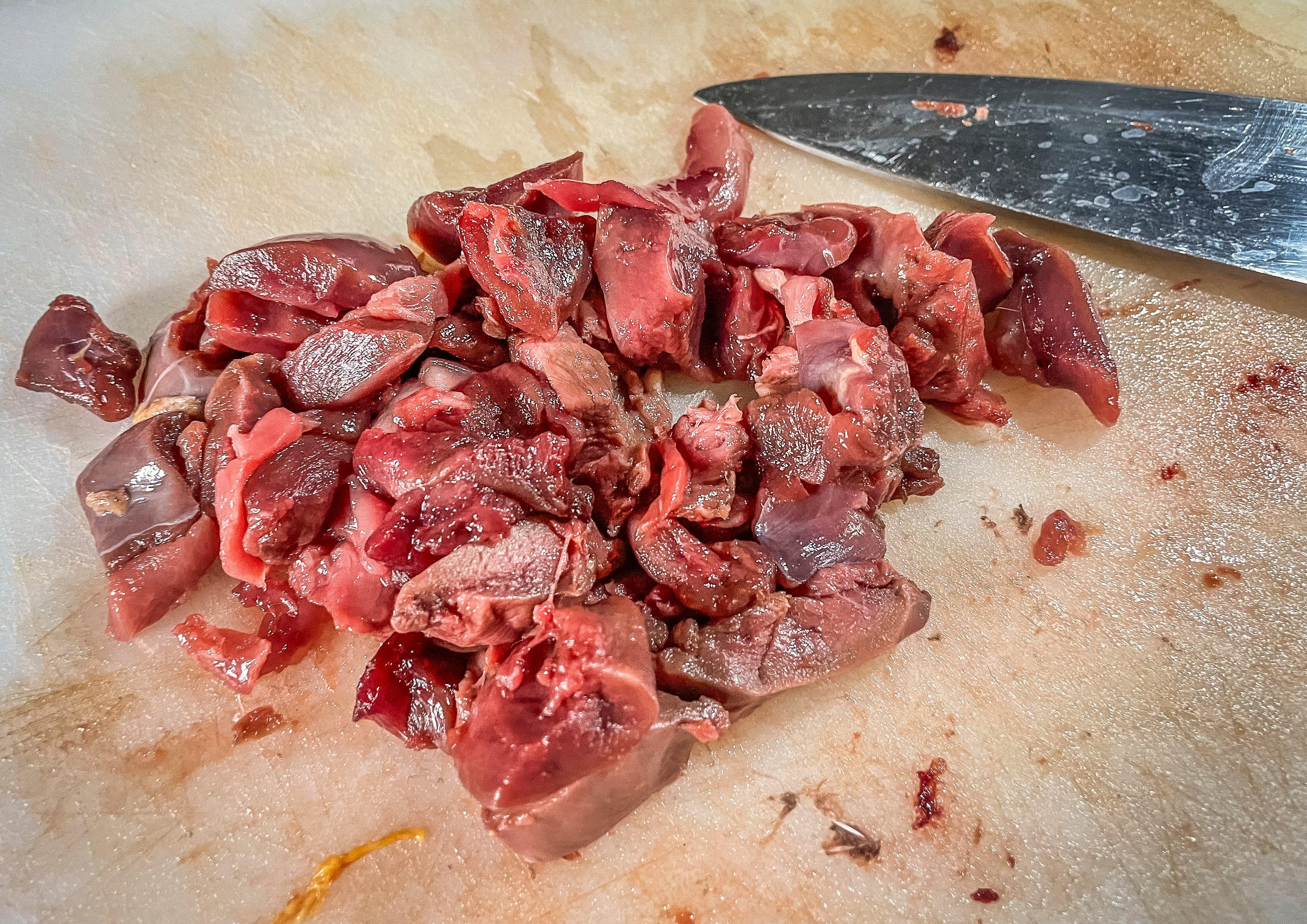 Chop the boneless dove breasts into bite-size pieces.
I like to use smoked andouille sausage for this one because of the Cajun flavor, but any smoked sausage will work if you can't find andouille in your area.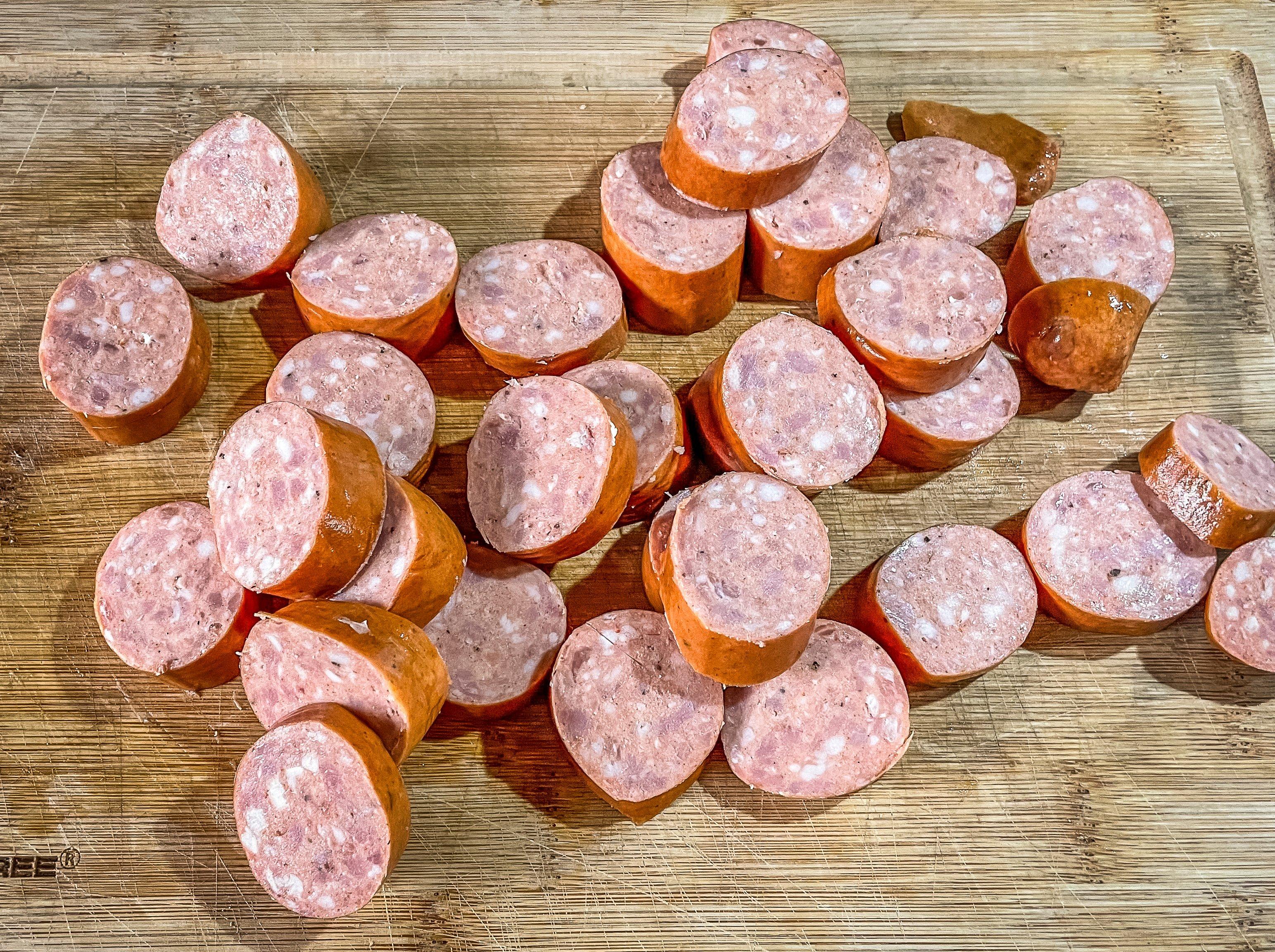 Sliced smoked andouille sausage adds plenty of flavor to the recipe.
Start by browning the sliced sausage and dove meat in a large skillet over medium-high heat. Don't worry about cooking it through at this point; just brown it for a minute or two on each side and get some color on the dove breast.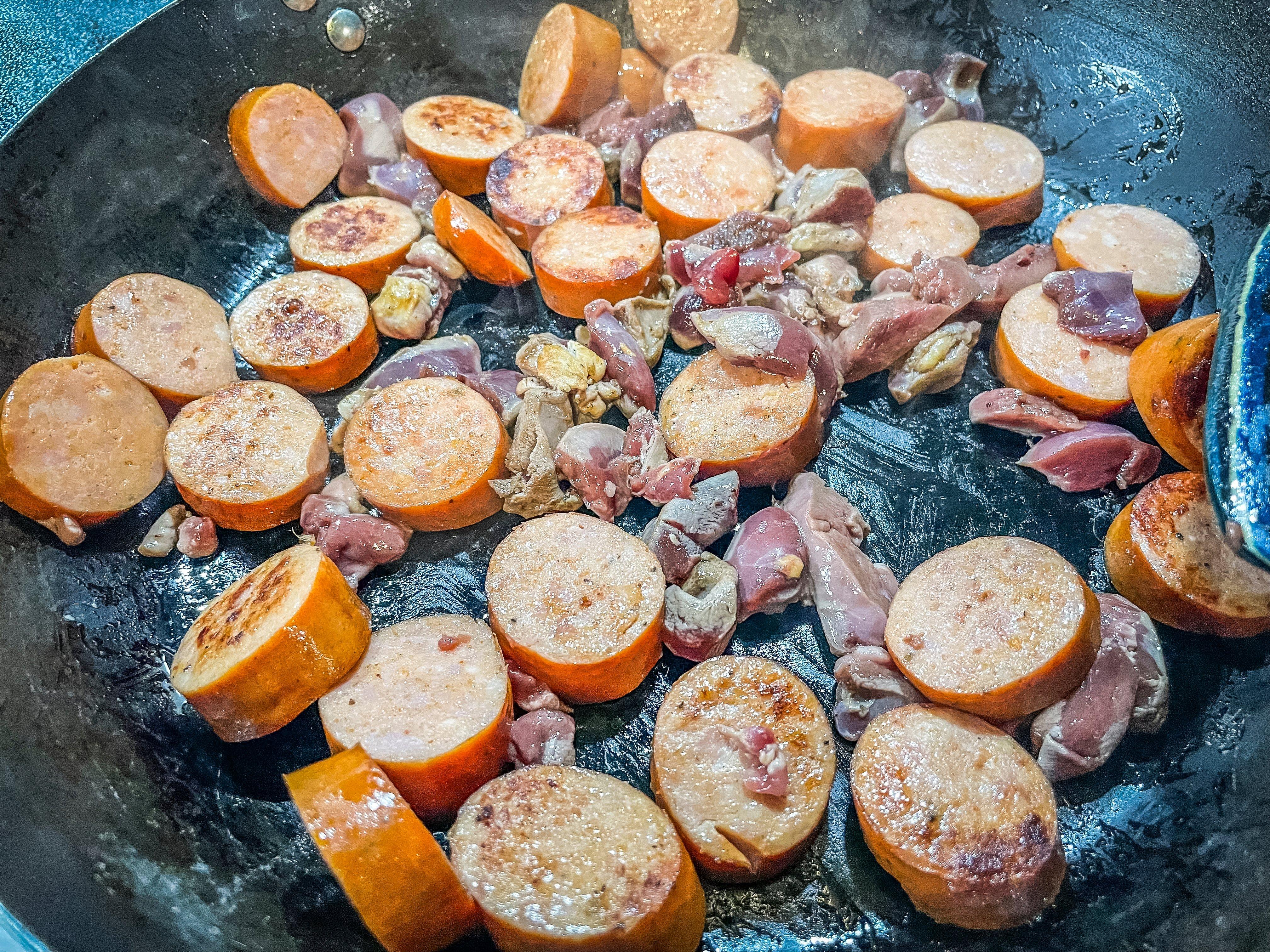 Cook the sausage, then lightly brown the dove meat in the rendered sausage grease.
Remove the meat from the pan. If your sausage rendered out a tablespoon or so of grease, add the diced vegetables directly to the pan. If you don't have some visible grease in the pan after rendering the sausage, add a tablespoon of vegetable oil before adding the vegetables.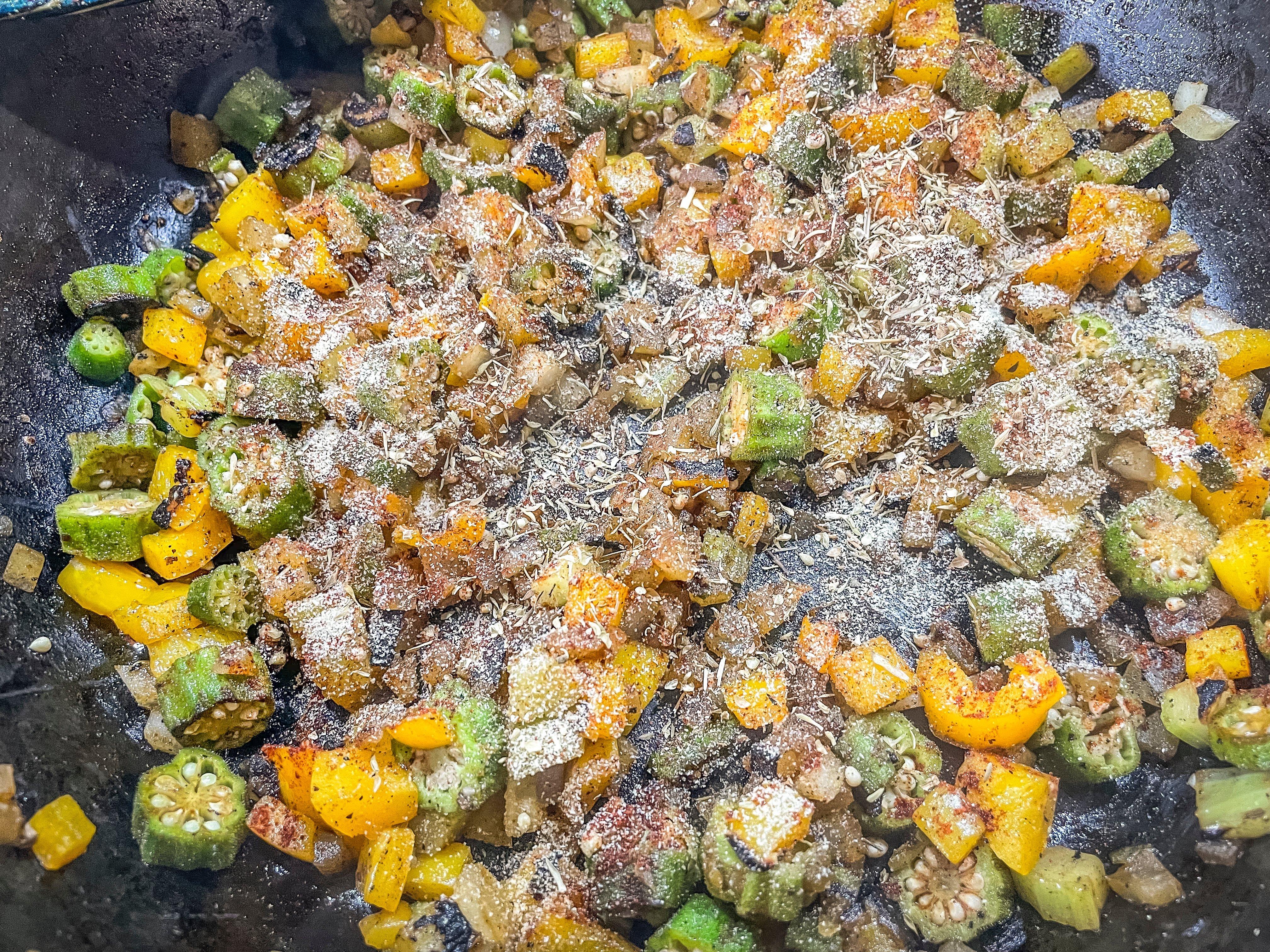 Sauté the vegetables in the skillet, then season well.
Sauté the vegetables for 6-10 minutes, or until the onion is translucent and the bell pepper and celery are soft. Add the garlic and continue to stir to prevent the garlic from burning. Return the sausage and dove to the pan.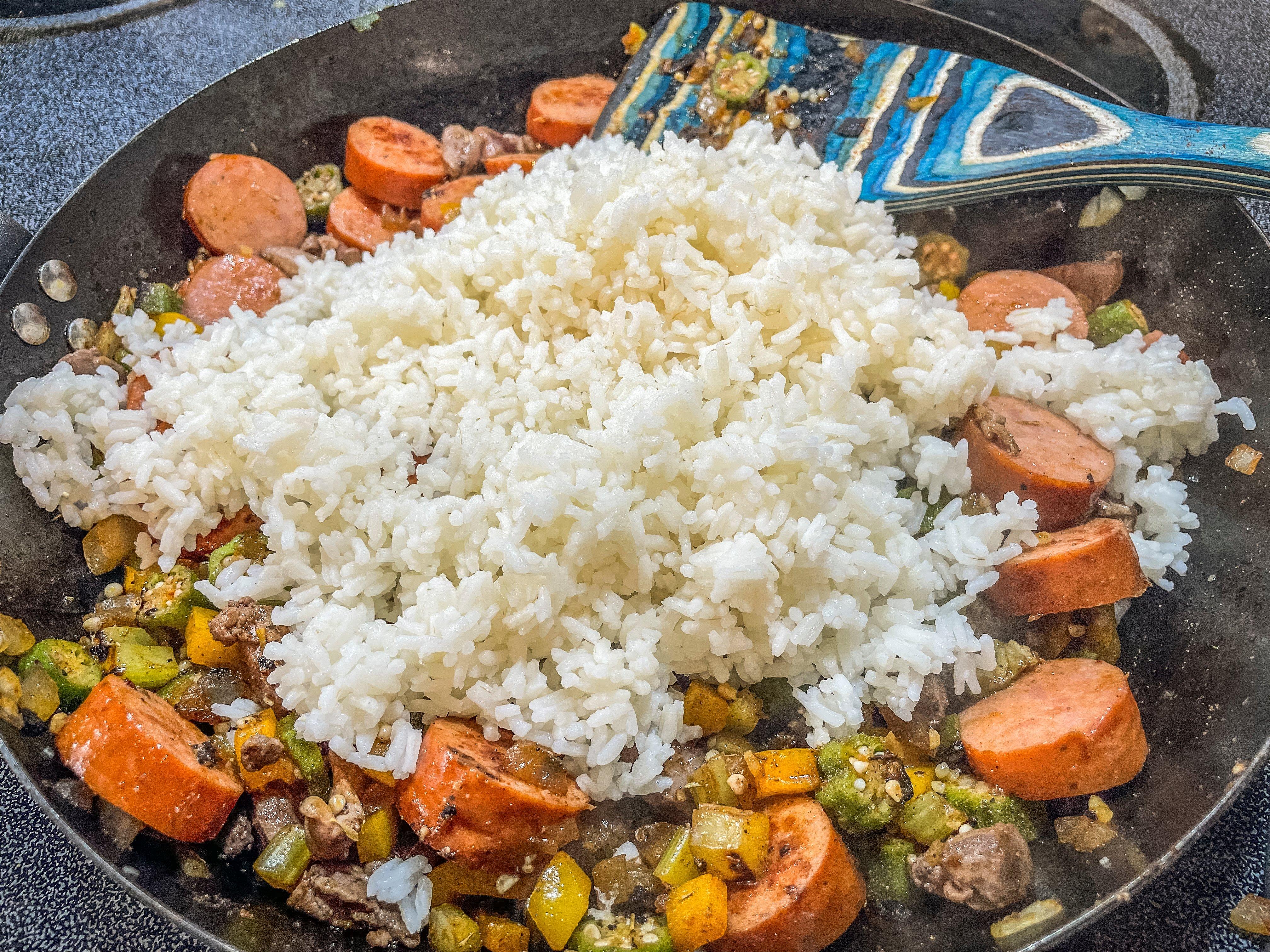 Return the dove and sausage to the pan and continue to cook, then add rice and broth and bring to a simmer.
Add the salt, pepper, and spices. Stir well to evenly distribute. Add the cooked rice and stir to combine. Pour in the chicken broth and bring to a boil. Reduce the heat and simmer until the sauce thickens a bit. Serve with your favorite hot sauce and some crusty bread.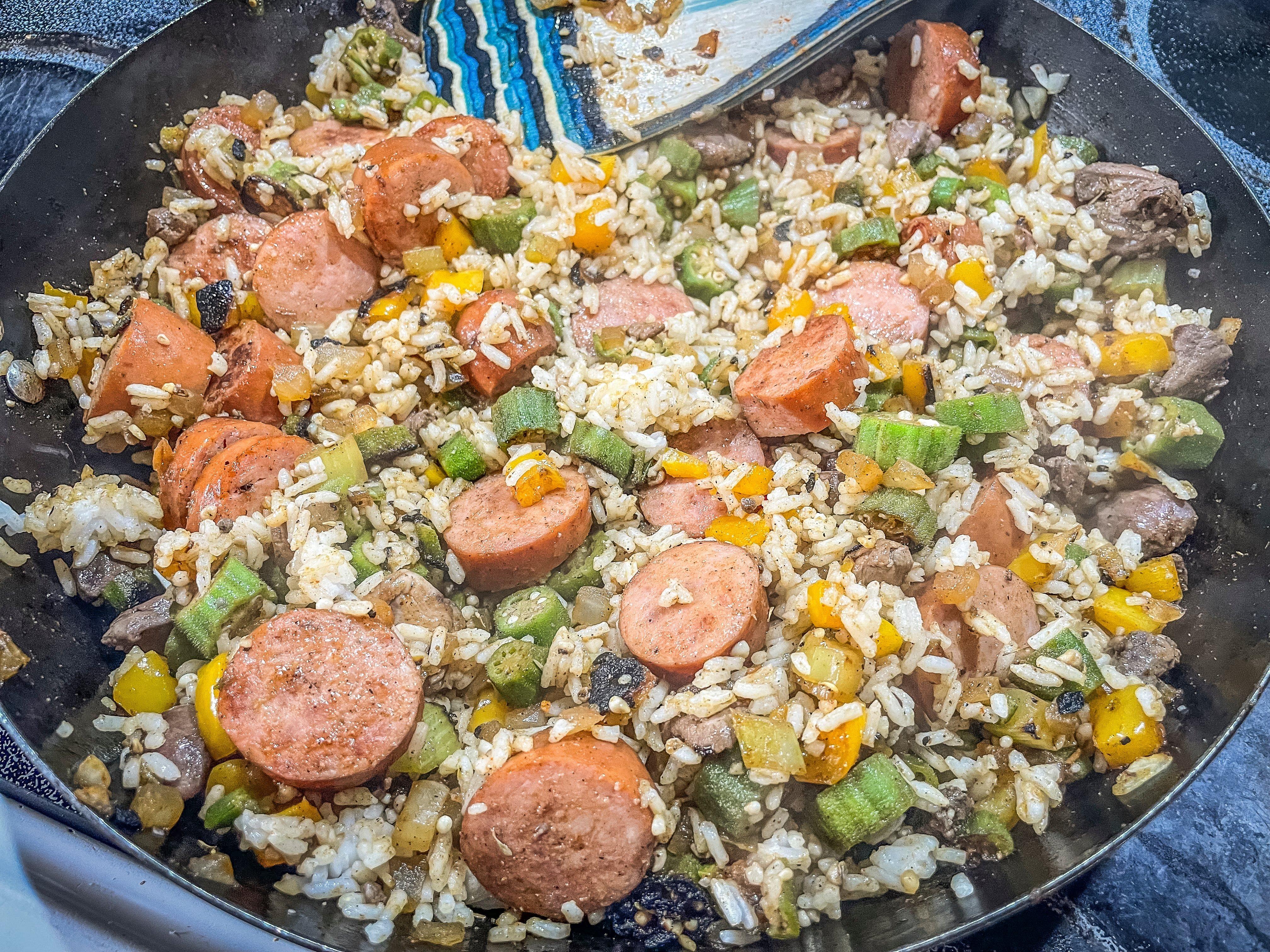 Simmer until the liquid reduces and the dish thickens.
Ingredients
Boneless breast meat from 8-15 doves, coarsely chopped
1 pound smoked hot pork andouille sausage, sliced
1 tablespoon vegetable oil, optional
½ pound okra, thinly sliced crosswise
1 large onion, chopped
1 medium bell pepper, chopped
1 stalk celery, chopped
2 large garlic cloves, minced
1 teaspoon salt
½ teaspoon black pepper
1 teaspoon smoked paprika
½ teaspoon dried oregano
½ teaspoon dried thyme
¼ teaspoon garlic powder
¼ teaspoon onion powder
¼ teaspoon cayenne pepper (optional)
4 cups cooked white rice
1 ¾ cups chicken broth