Elk Steak and Green Chile Breakfast Tacos
Raising three wild-game-loving kids meant that leftovers were slim around here. Now that they are older and seemingly on the go all the time, my wife and I find ourselves with the occasional leftovers.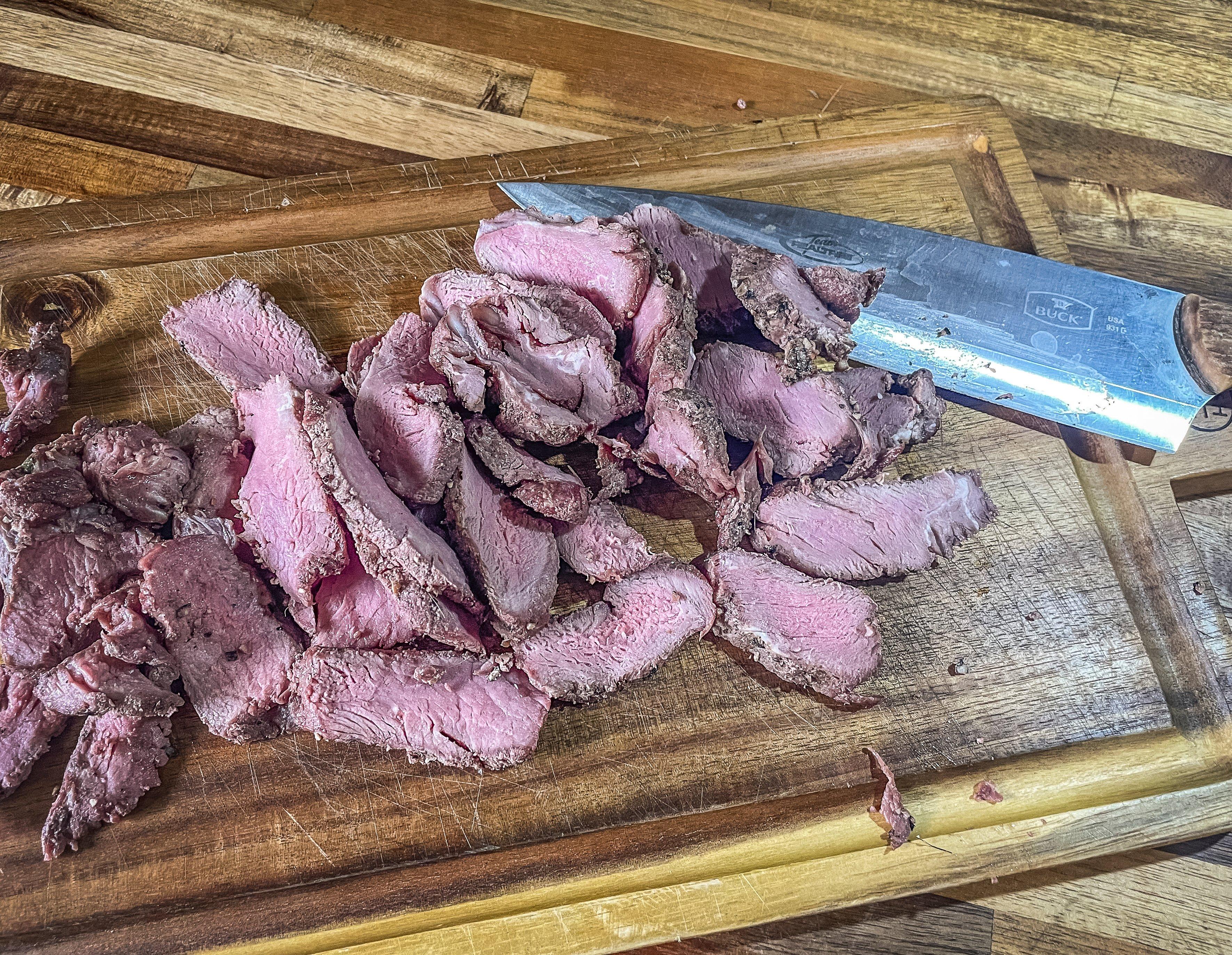 Leftover elk steak is a rare thing, but it does happen occasionally.
When we do, I like to use them up as quickly as possible. One of my favorite recipes for grilled elk or venison backstrap is to turn the meat into breakfast tacos.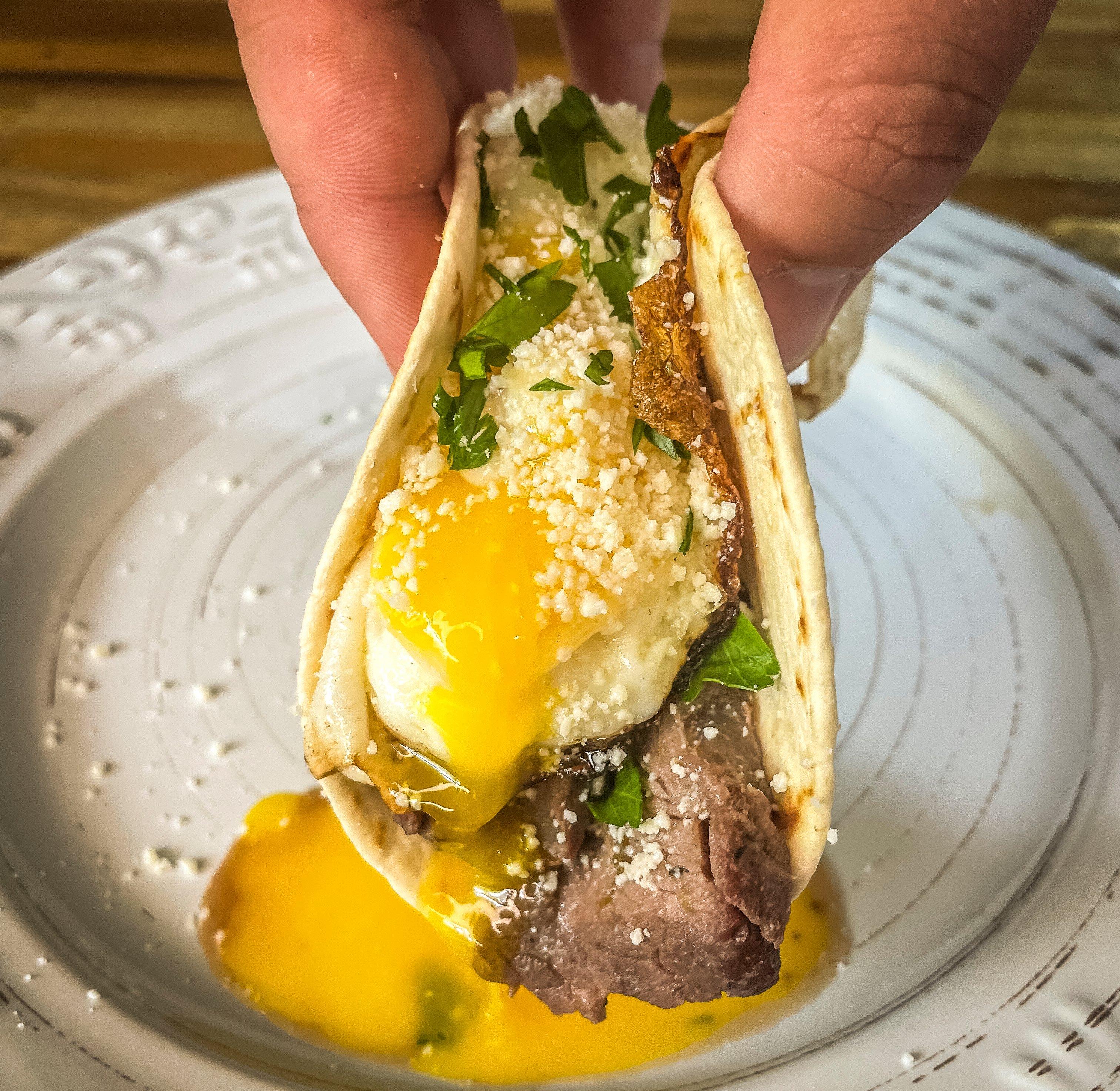 Breakfast tacos are the perfect way to use up any leftover grilled wild game.
The process is simple: Pan-sear the meat and whatever additions to the tacos you want to include. My favorite is roasted Hatch green chile peppers.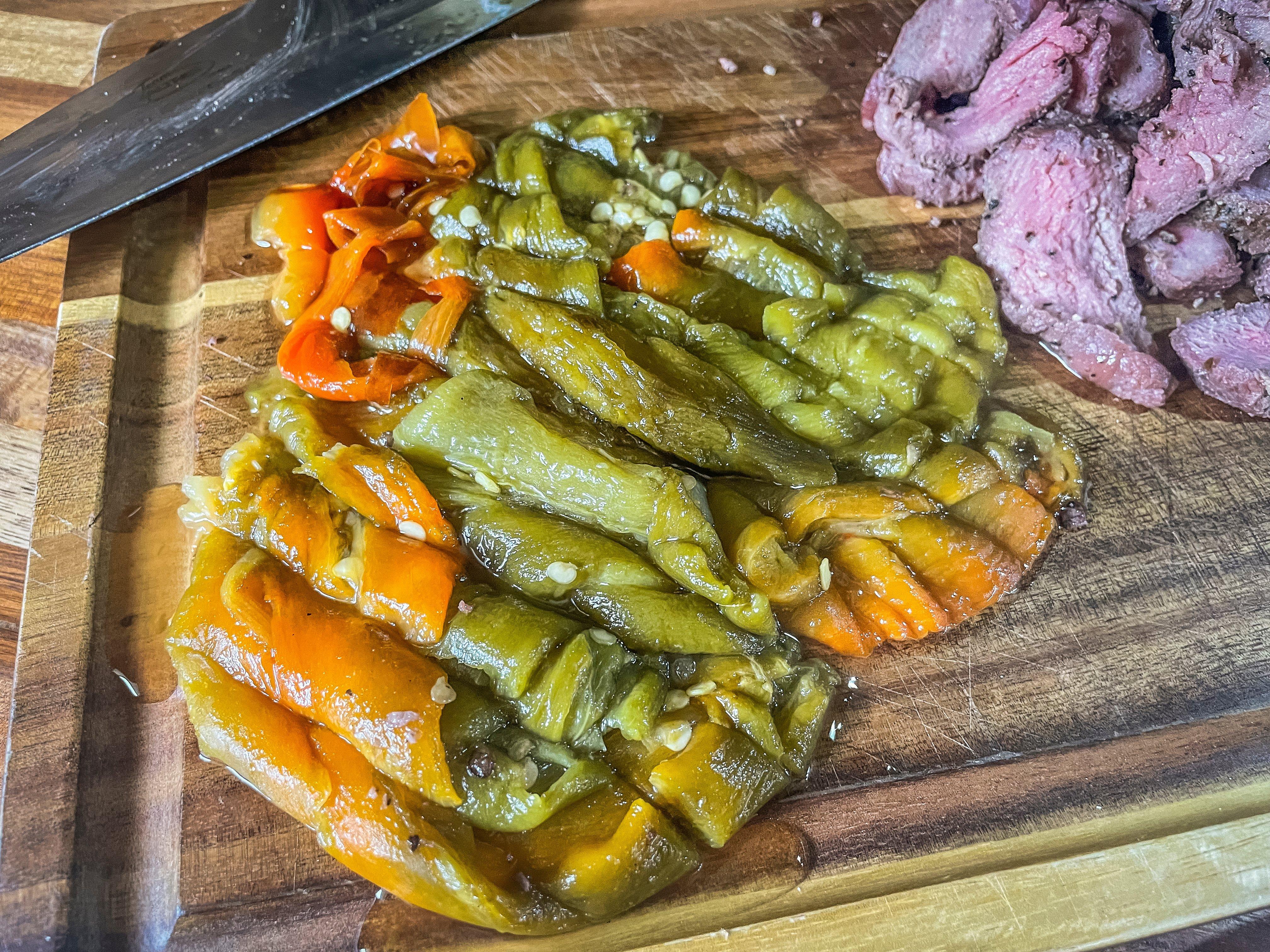 Roasted Hatch chile peppers are the perfect complement to grilled elk steak.
Dice the peppers and add to a lightly oiled skillet over medium heat. Once the peppers are heated through, add the sliced steak.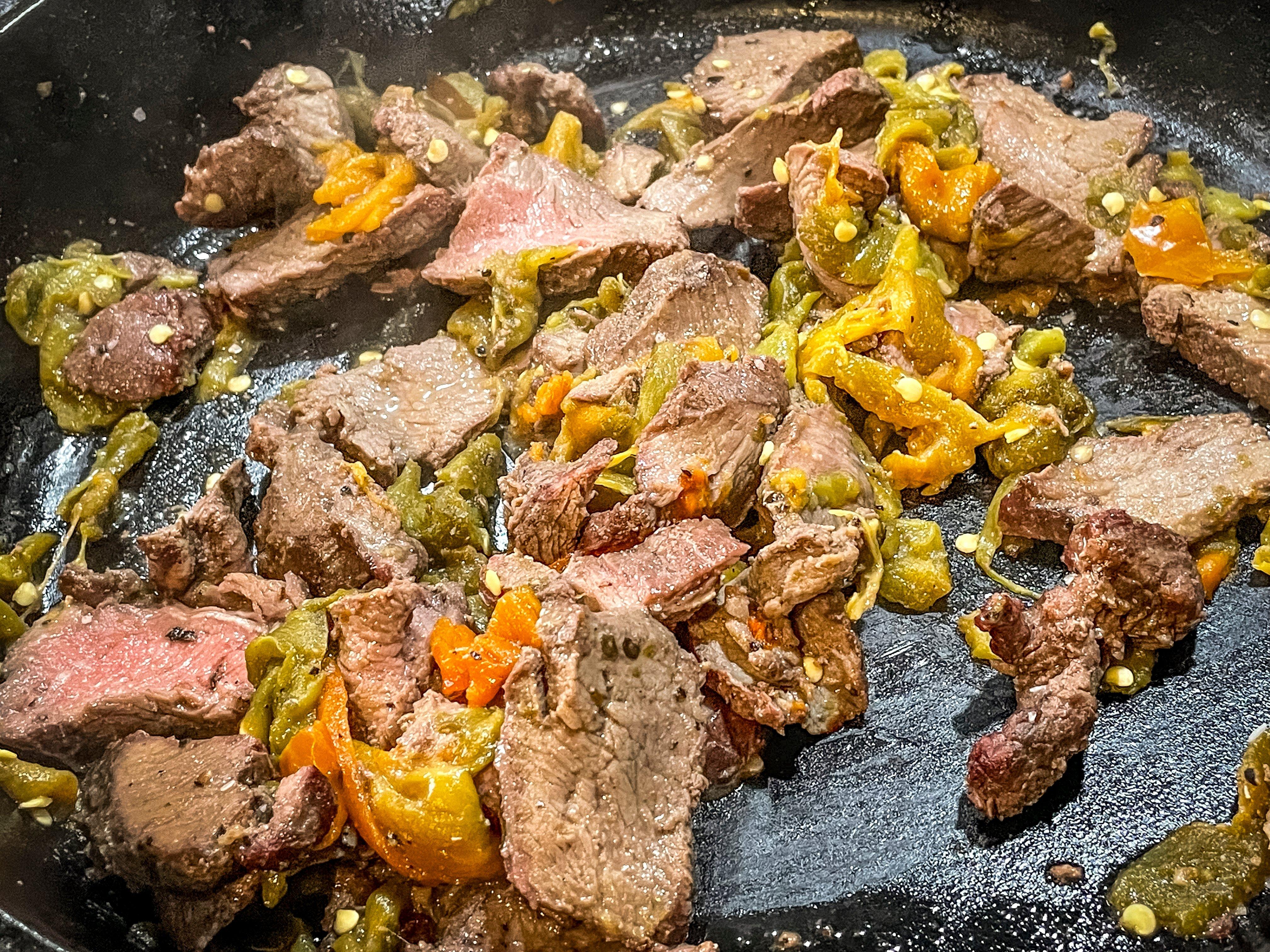 Pan-sear the peppers or any other ingredients you want to use before adding the elk steak to prevent drying out the meat.
Stir often to heat through without overcooking. While the filling heats, fry eggs in a separate skillet.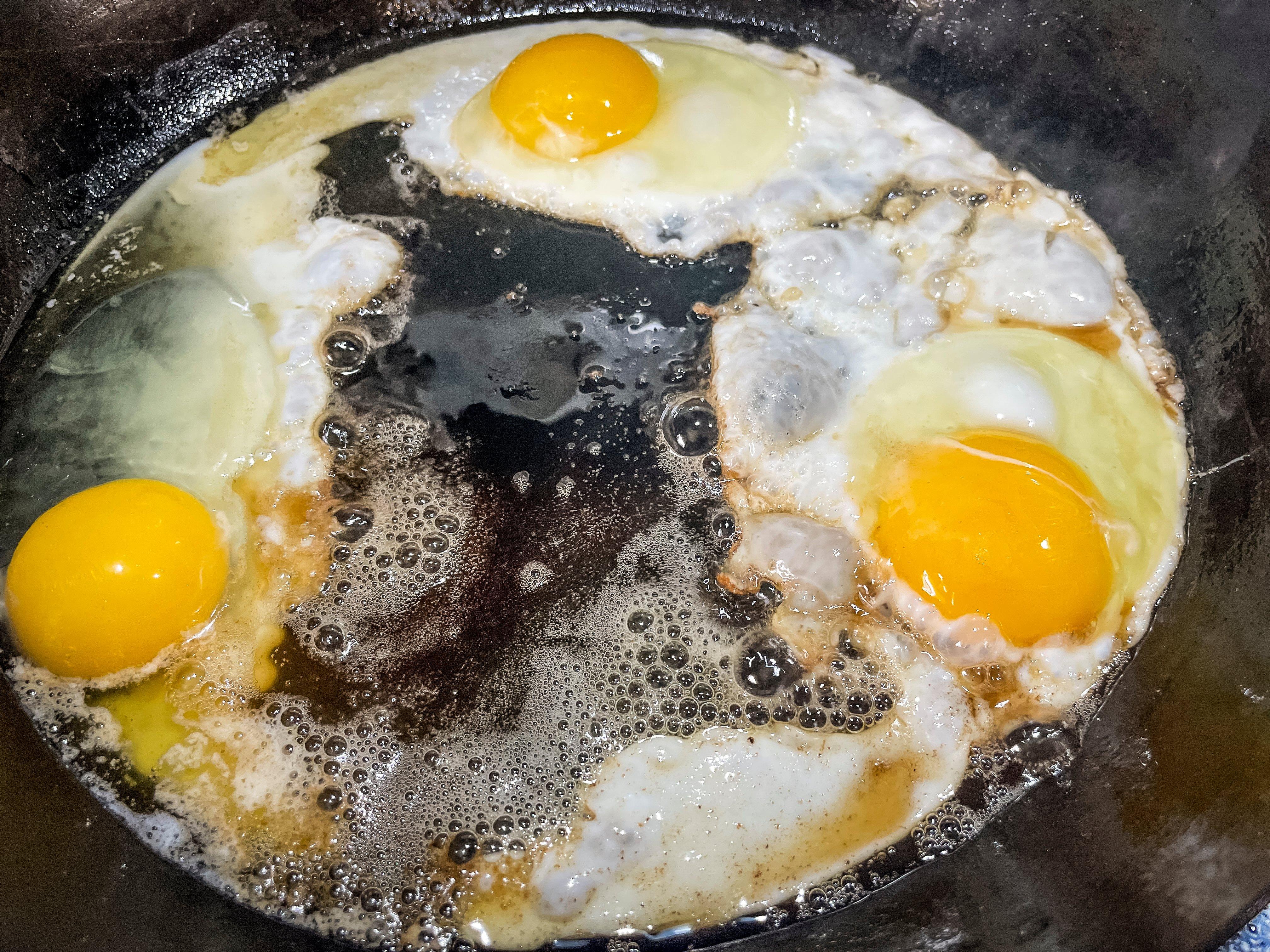 Fry the eggs in a separate pan while the elk steak and peppers heat through.
Fill the tacos with the meat and pepper blend, top with a fried egg, then sprinkle on as much cheese as your heart desires (we don't judge).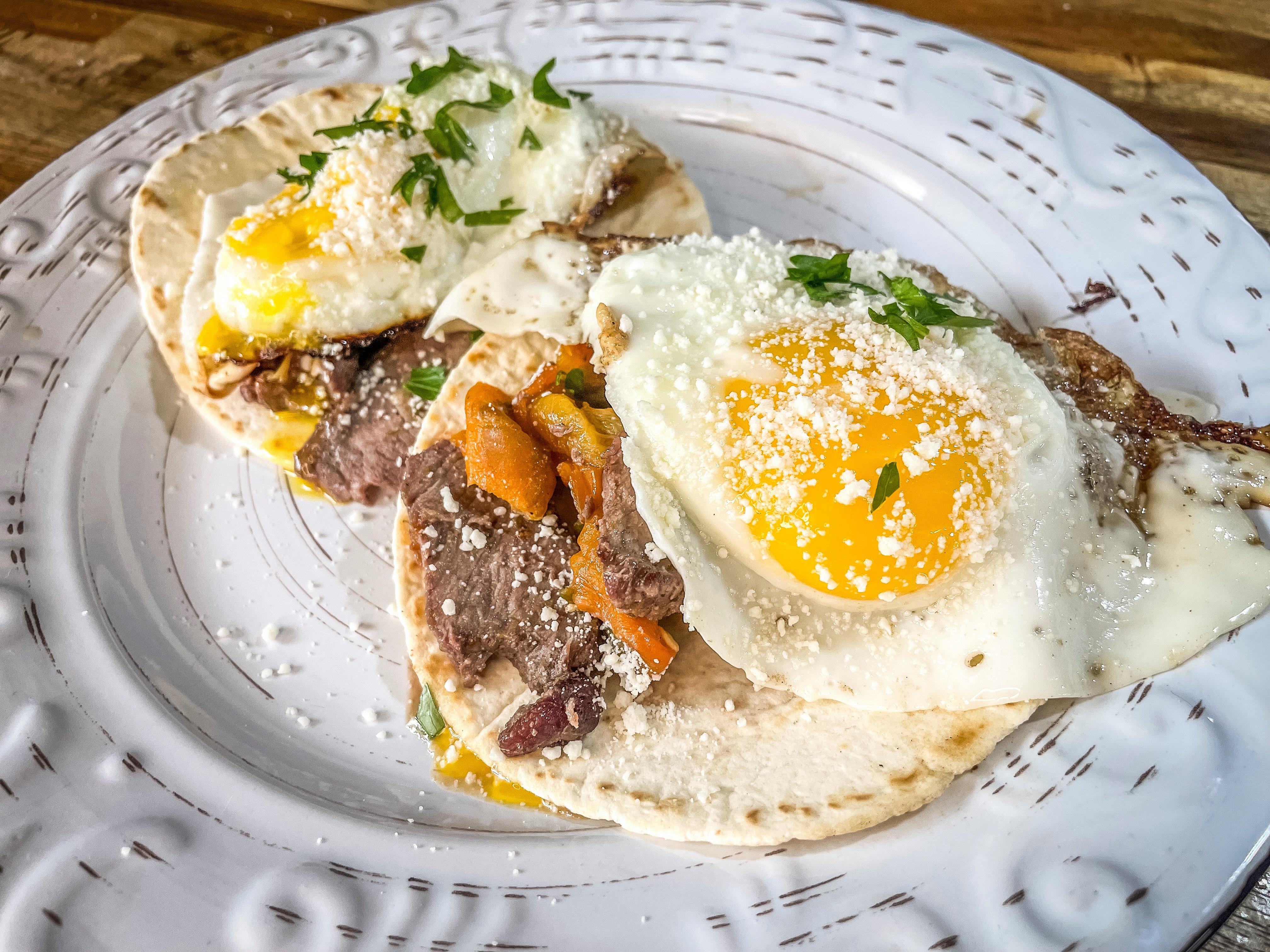 Sprinkle with cotija cheese and chopped cilantro before serving.
If you like a bit of spice with your morning meal, add a few shakes of your favorite hot sauce. This is a breakfast that can be completed in just minutes, making it perfect for a quick hunting camp meal before everyone heads out for the day.
Ingredients
1 pound grilled elk or venison backstrap, sliced
6-8 corn or flour tortillas, warmed
2-3 roasted Hatch chile peppers, chopped
6-8 eggs, fried to your desired doneness
1 cup cotija cheese
Hot sauce and chopped cilantro, if desired