Venison and Wild Rice Stuffed Butternut Squash
Thanksgiving meals around here normally have at least one or two dishes with a wild game theme. One of my favorites is this easy stuffed butternut squash chock-full of fall favorites like ground venison, dried cranberries, mushrooms, and wild rice.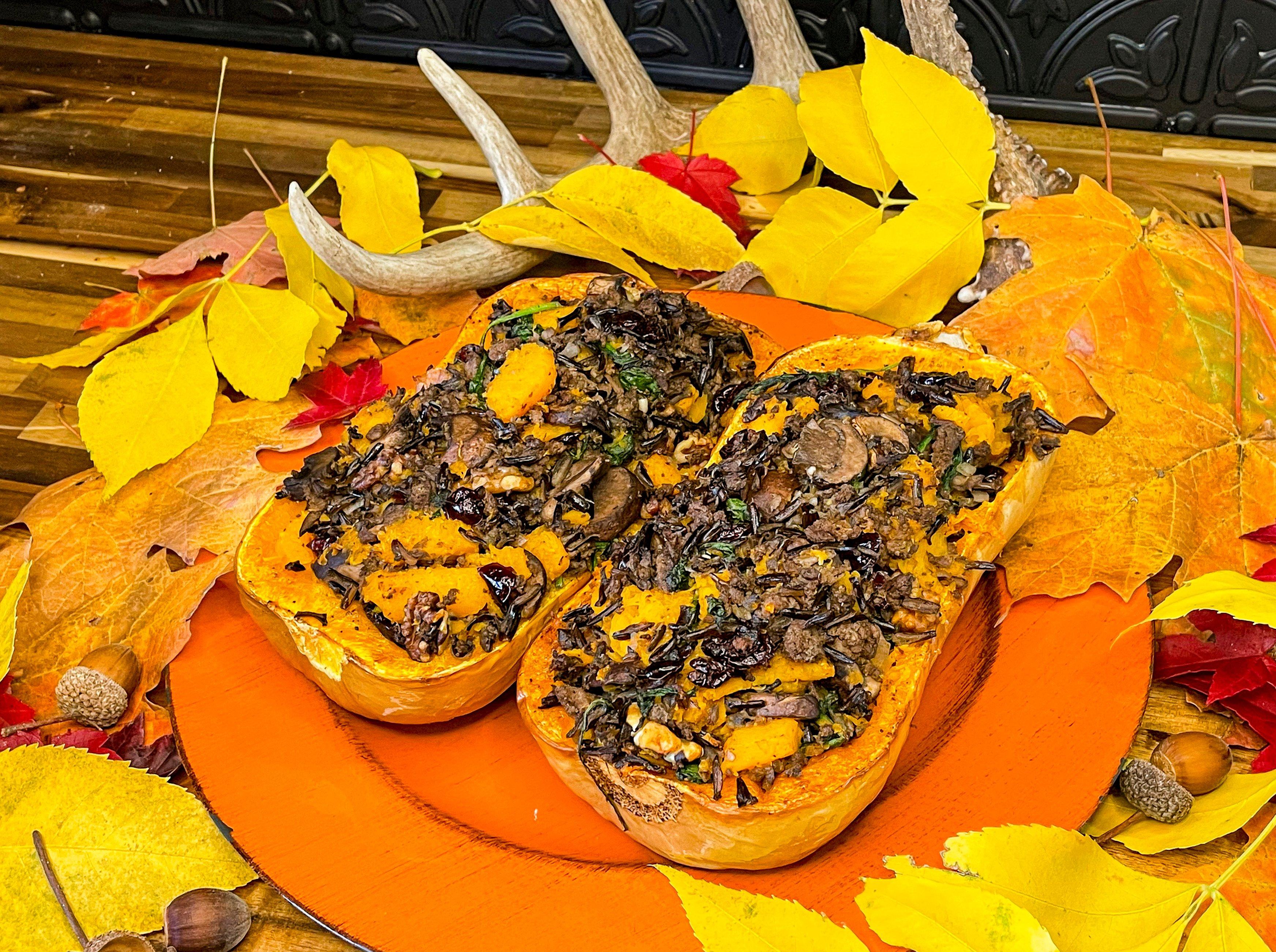 This venison and wild rice stuffed squash is the perfect addition to your Thanksgiving meal.
We usually serve it alongside the turkey as an alternative for anyone who would rather have venison, but truthfully, most of it gets eaten as a side dish.
We precook the wild rice on the stovetop, since it can take a while to get tender. You can do that up to a day or two before preparing the recipe to save some time. When you are ready to make the recipe, just slice a large butternut squash in half, top to bottom, clean out the seeds, lightly season, then roast.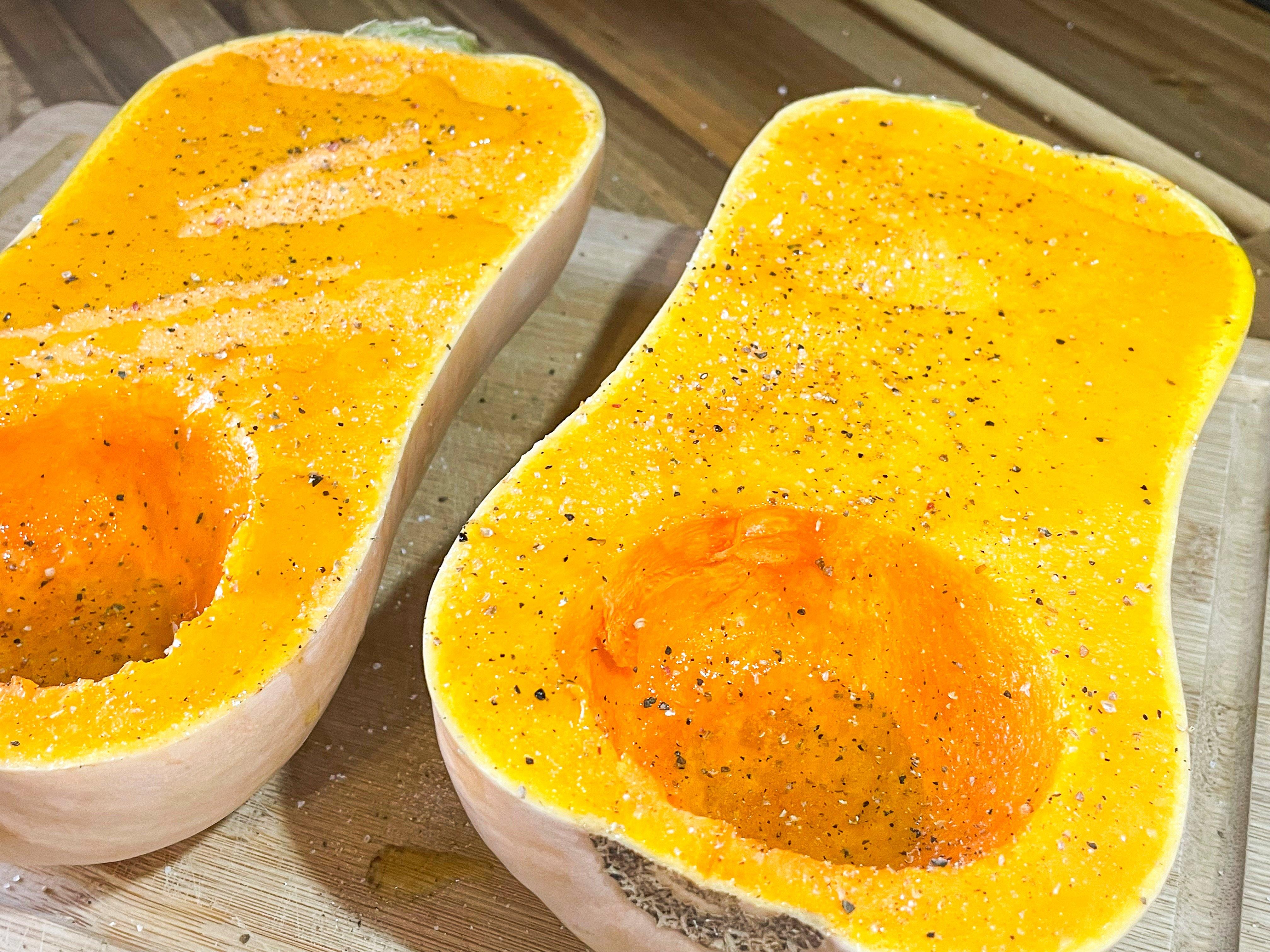 Halve the squash, then remove the seeds and season.
Start by drizzling the halved squash with olive oil and seasoning with salt and pepper. Place the squash, cut side down, on a parchment-lined baking sheet and then transfer to a 400-degree, preheated oven. Bake for 30-40 minutes or until slightly tender.
While the squash roasts, add a tablespoon of olive oil to a skillet over medium-high heat. Brown the ground venison, shallot, garlic, and mushrooms together until there is no pink remaining on the meat.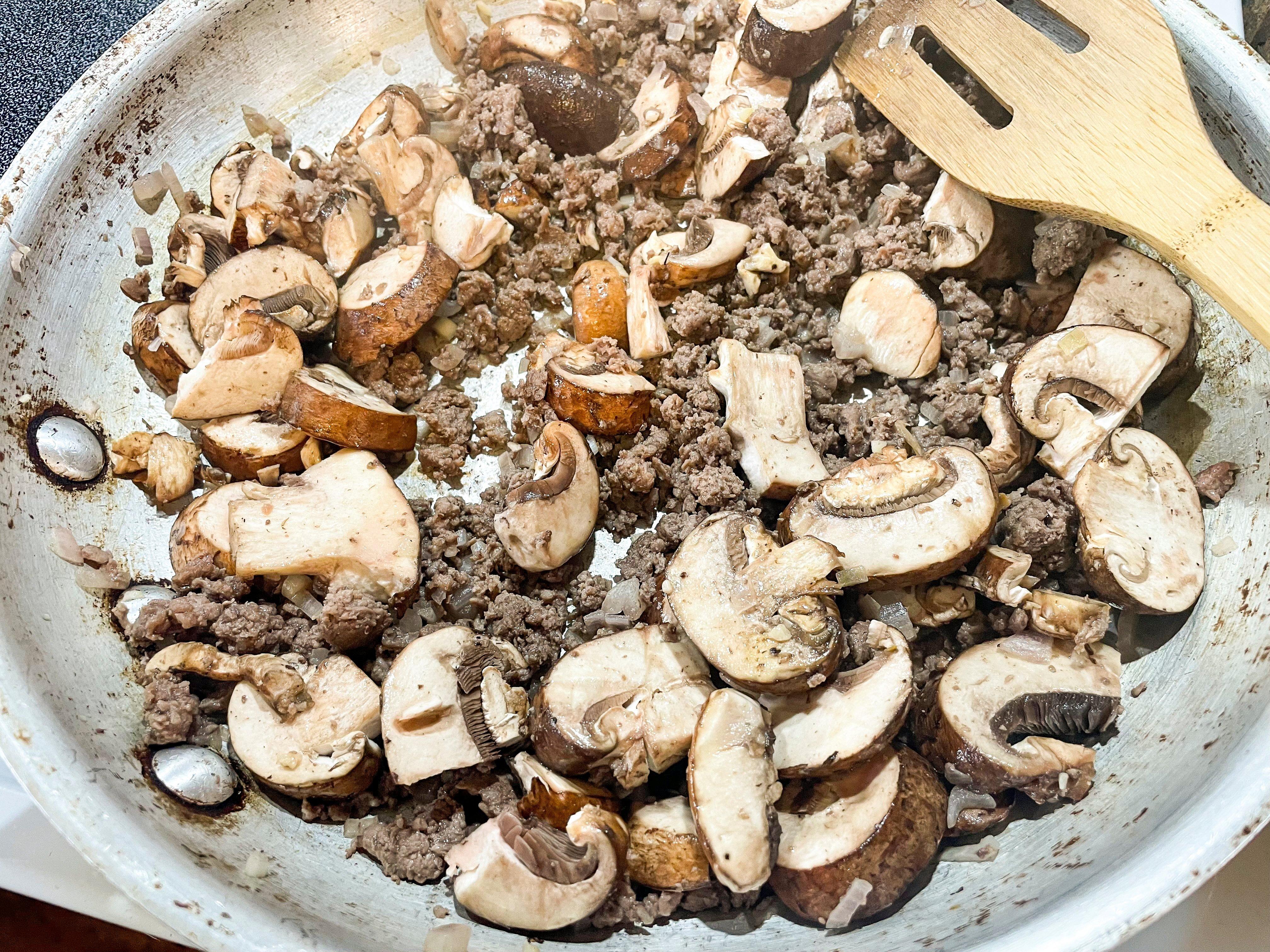 Brown the venison, shallot, garlic, and mushrooms in a large skillet.
Add the spinach, wild rice, cranberries, walnuts (if using), sage, thyme, cayenne, salt, and pepper. Stir to combine. Check for seasoning and add additional salt and pepper, if needed. Turn the temp to low.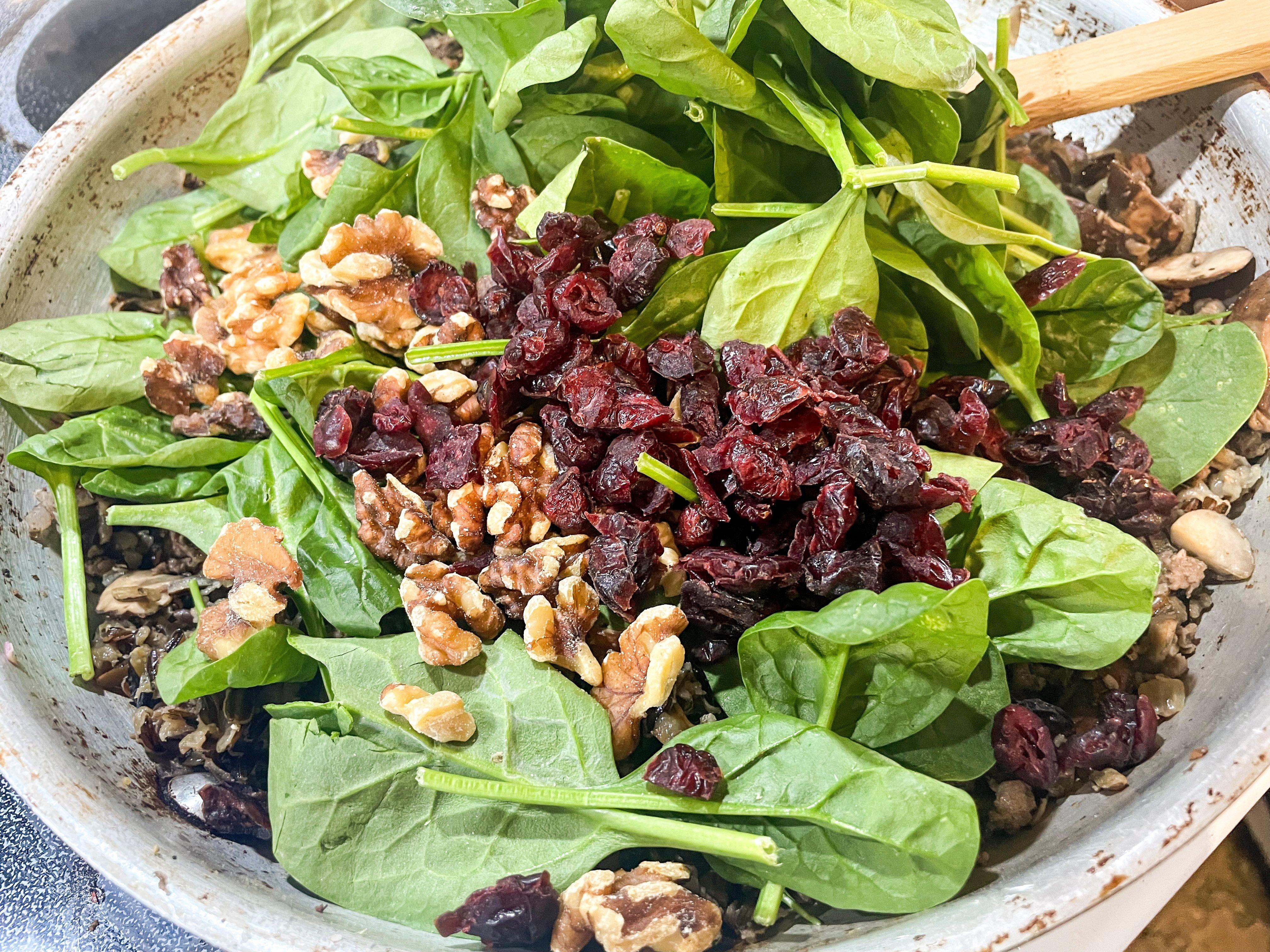 Add the wild rice, spinach, walnuts, and dried cranberries.
Remove the squash from the oven. Use tongs to carefully flip the squash, cut side up. Use a spoon to scoop out some of the cooked squash so that you have room for the stuffing. Take care to leave enough squash on the skin so that it holds its shape.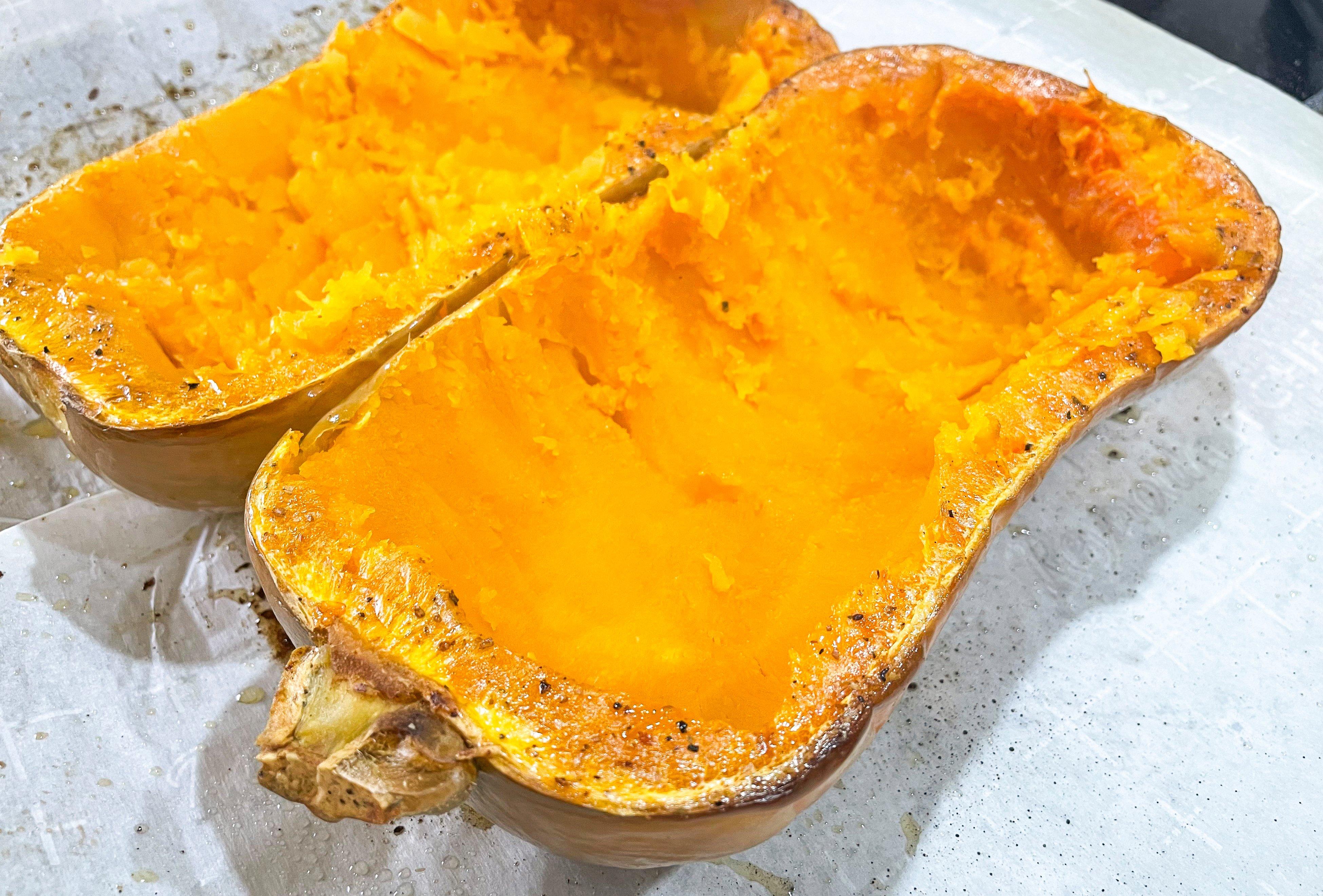 Roast the squash until you can scoop out the flesh to form a bowl.
Chop the removed squash and add it to the stuffing.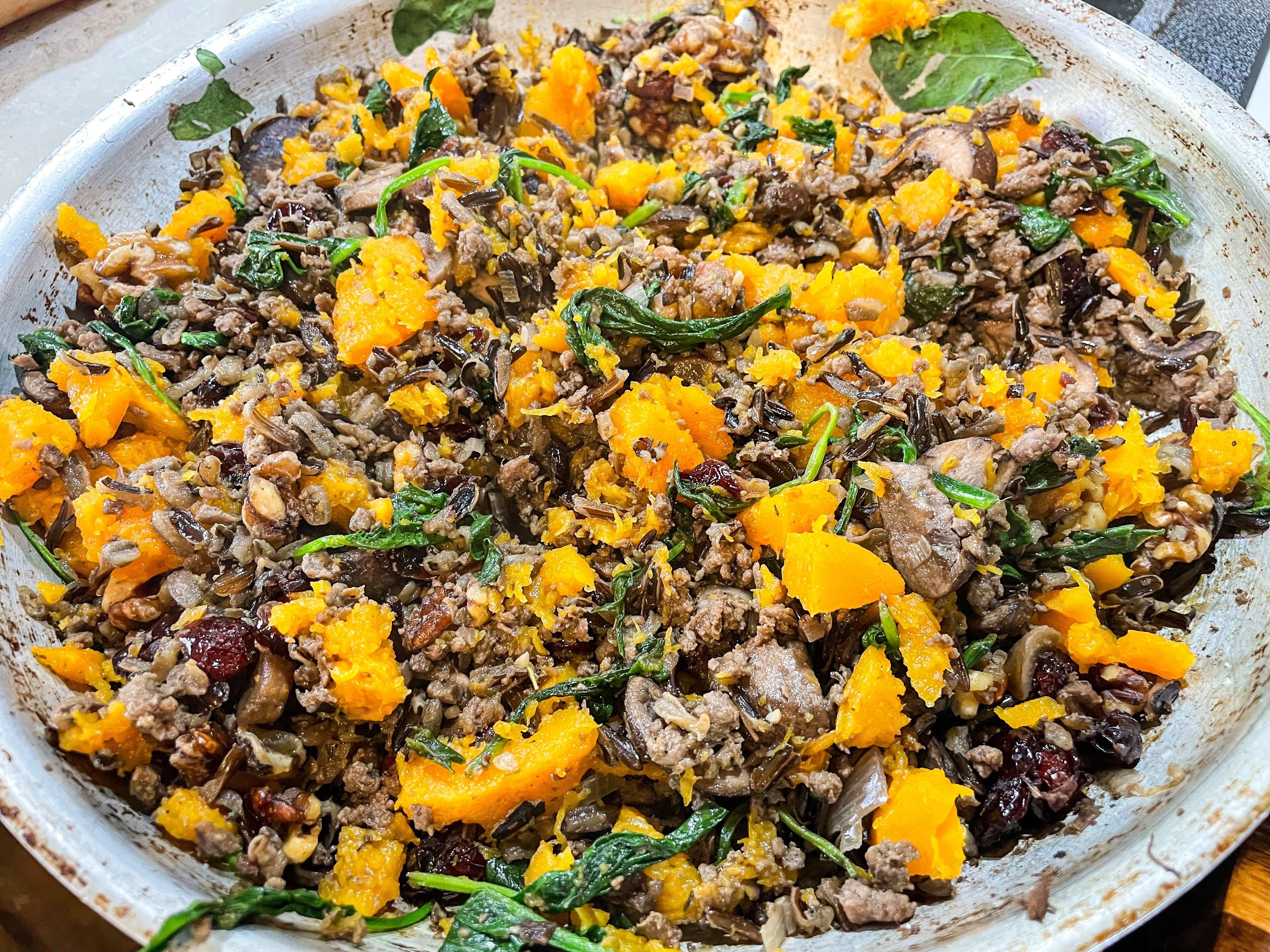 Add the scooped squash to the stuffing mix.
Spoon the stuffing onto the squash halves, mounding it up in the center.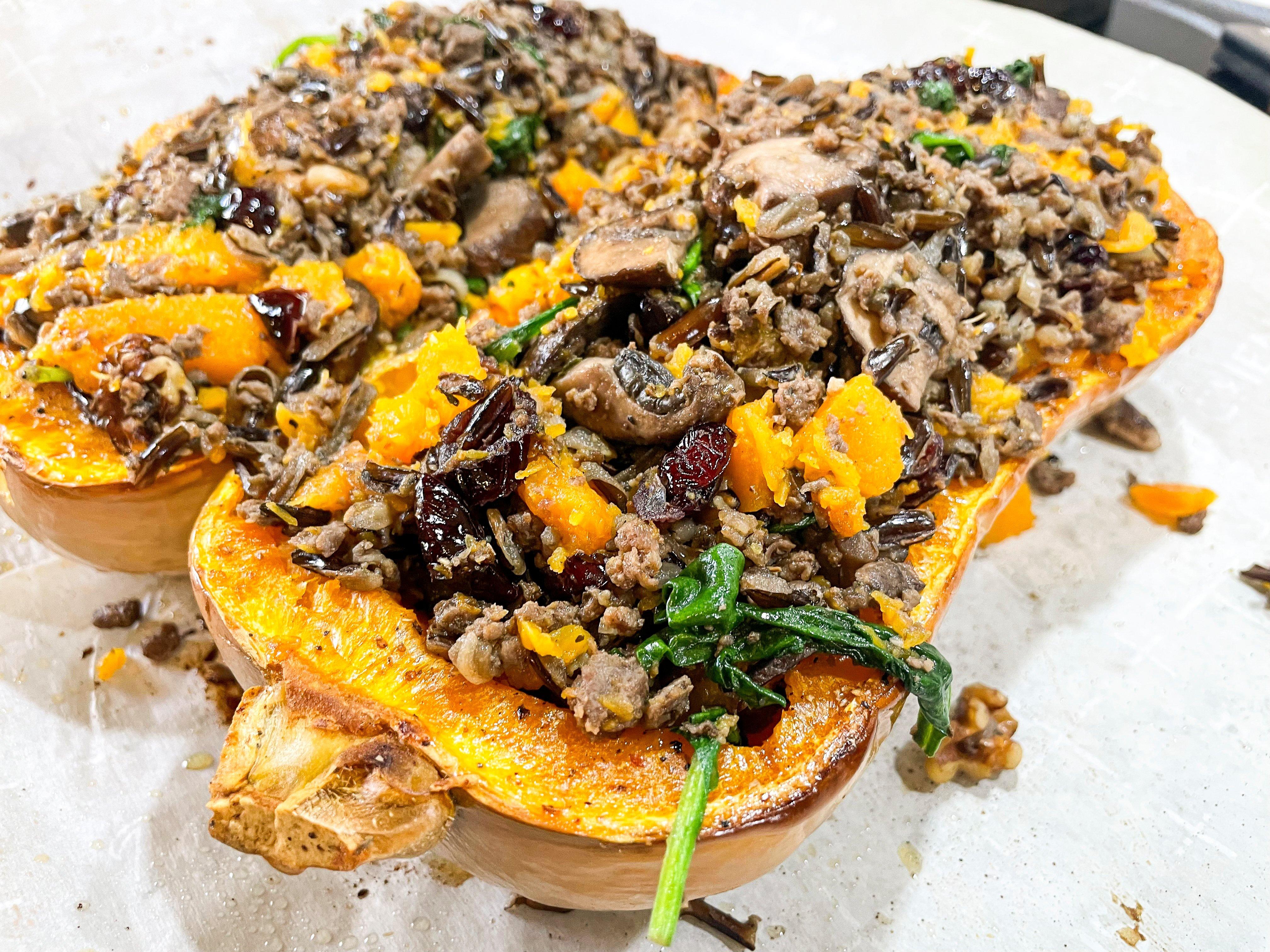 Fill the squash with stuffing, then return to the oven.
Return the pan to the oven and bake an additional 25-30 minutes.
Ingredients
1 large butternut squash, halved and seeded
Olive oil, salt, and pepper
STUFFING
1 tablespoon olive oil
1 pound ground venison
1 shallot, diced
2 cloves garlic, minced
2 cups sliced mushrooms
2 cups loosely packed spinach
2 cups cooked wild rice
½ cup dried cranberries
½ cup walnuts, optional
1 tablespoon dried sage
1 tablespoon dried thyme
1 teaspoon cayenne pepper
1 teaspoon kosher salt, plus more to taste
Freshly ground black pepper, to taste