Featured Gear: Browning Pet Insulated Dog Crate Cover and Mat
Between early September and late December, I'm on the road, most often in my pickup truck, hunting multiple states for fall turkey flocks. And ducks. And geese. And all those smaller upland birds. We get out plenty here at home as well.
My English setter Luna, like my canine hunting buddies before her, rides along with me.
To travel well, and in comfort, a hunting dog needs good food, water, and reliable gear, including an insulated dog crate cover and mat. In my native north-central Pennsylvania, October nights can get pretty frosty. Same goes for other states I've road-tripped to over the years; namely upstate New York, Vermont, New Hampshire and where I make my home base, Maine.
Do you travel a lot with your hunting dog? Check out these dog gear options from SPG Outdoorsand click through our photo gallery below for more. Follow us on Facebook.
Image: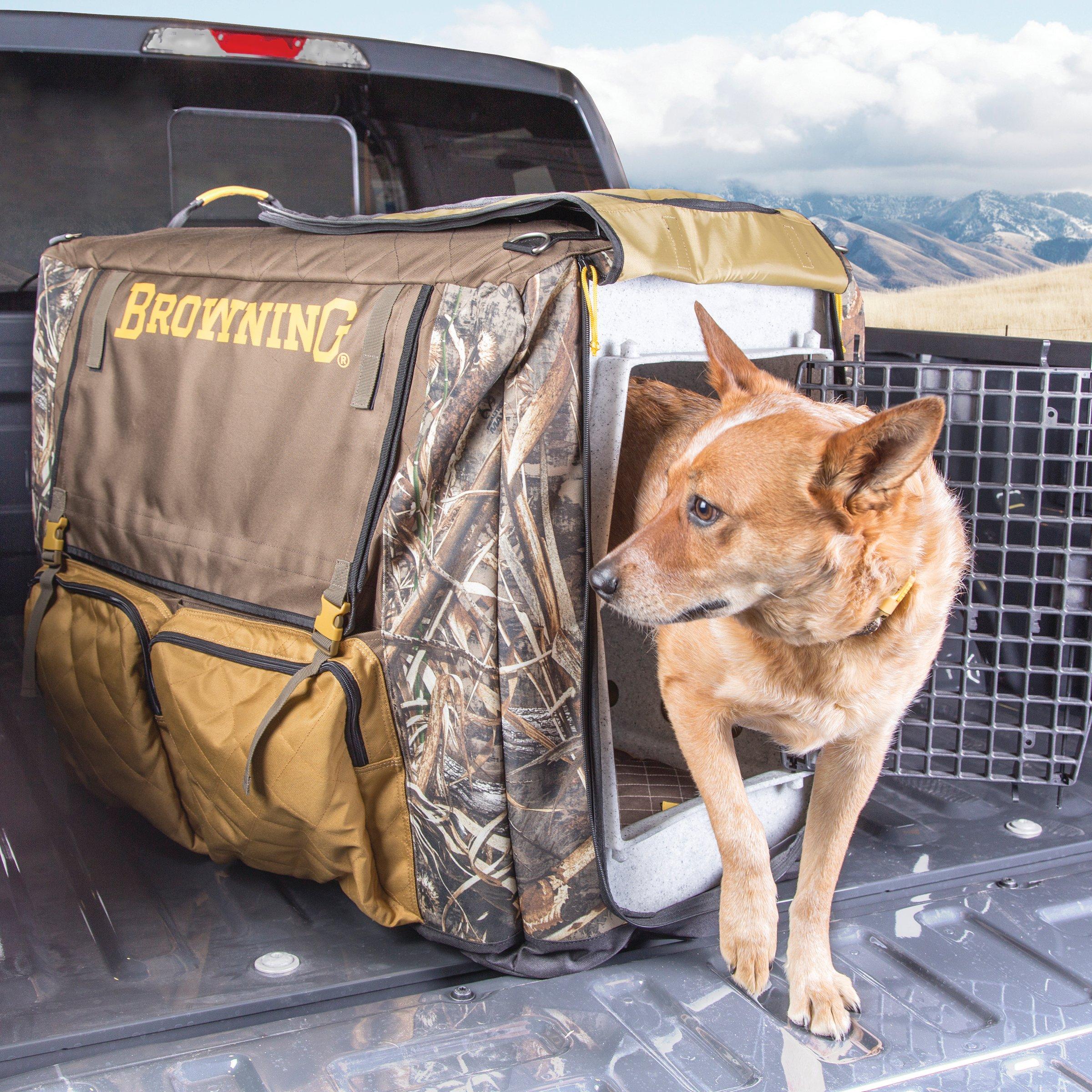 Image Story:
Whether your dog hunts with you on the road, is a stay-at-home pet, or both, an insulated crate cover will help keep them happy and safe when fall and winter temperatures get chilly.
The Browning Insulated Crate Cover is a solid option.
(SPG Outdoors/Browning Pet photo)
Image Title:
Browning Insulated Crate Cover
Image: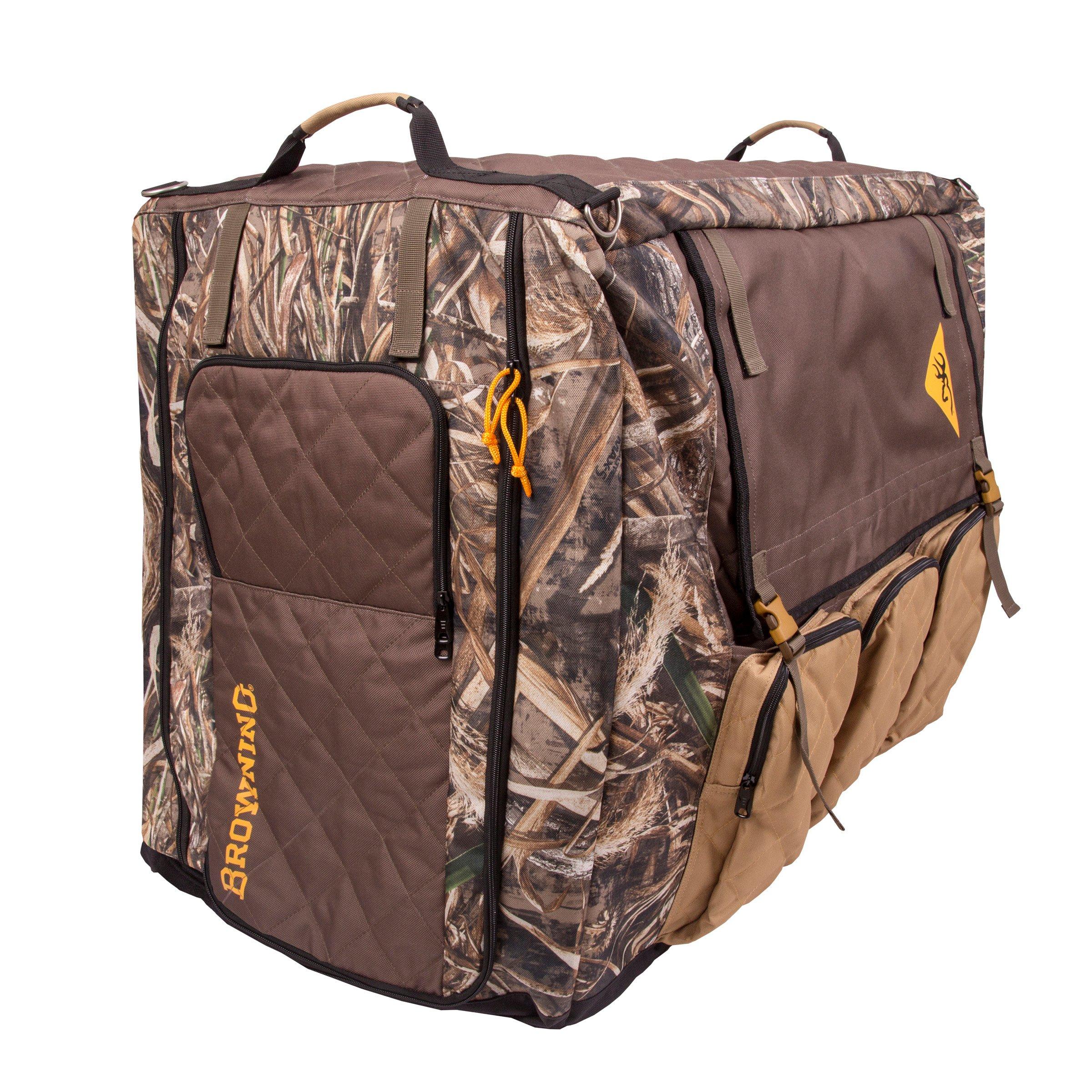 Image Story:
Some product features: Roll-flap doors with zipper closures. Sturdy rubber-mesh windows. Roll-away clear plastic cover for wind insulation (with a view), and roll-away flaps for complete coverage. Exterior pockets for storage and accessories, such as water bottles, training dummies and supplies. Top cushioned handles for carrying the crate. Top D-ring tie-downs for securing. Strong water-resistant 900D fabric. MSRP: $149.99
Care tip: Hose off or hand-wash with warm soapy water.
(SPG Outdoors/Browning Pet photo)
Image: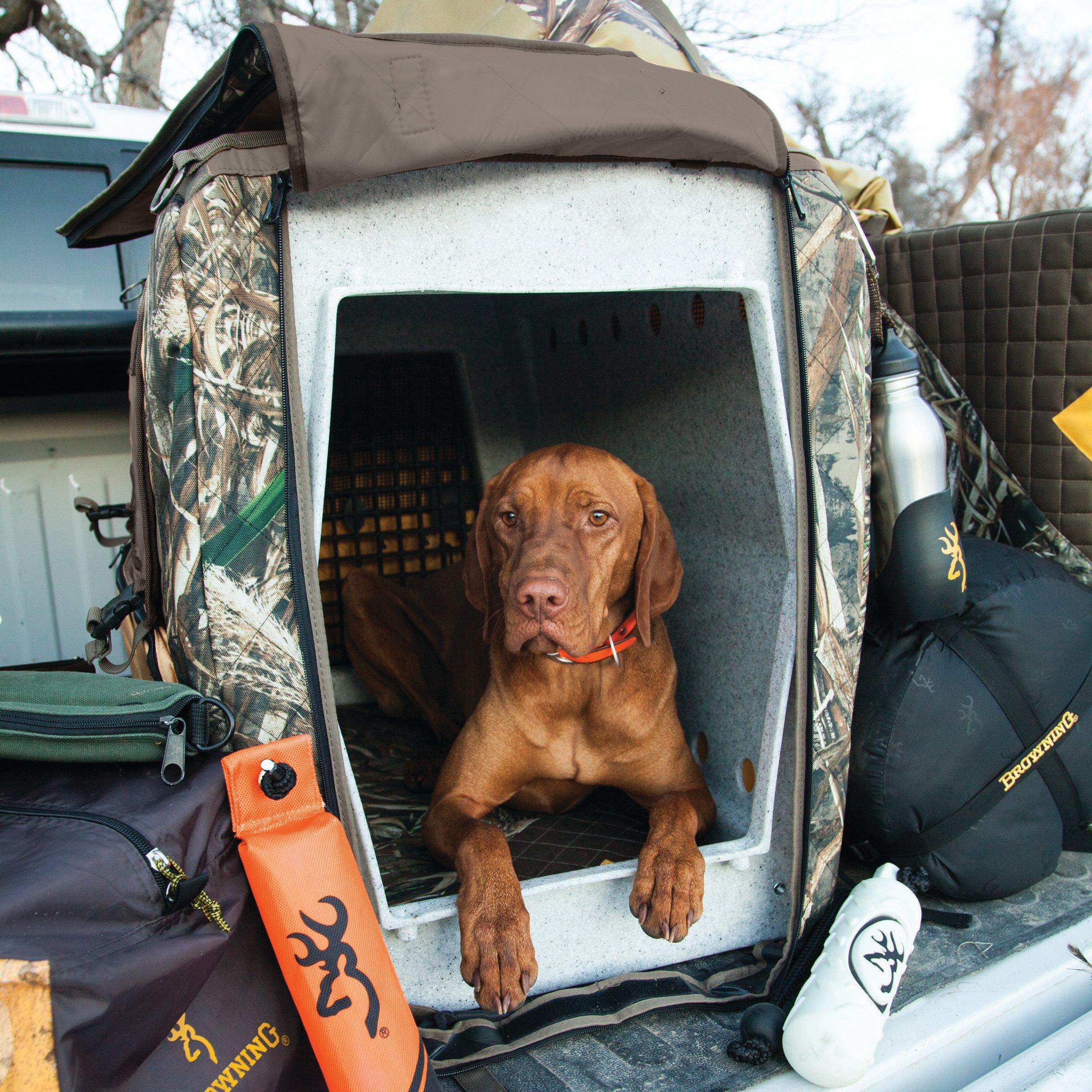 Image Story:
Your dog gets bored just like you do. Breed depending, carry throw bumpers and other gear on road trips to keep your canine hunting bud occupied. Use the crate as a place for them to relax after training drills or hunts.
Bonus read: 5 Tips to Help Travel with Hunting Dogs
(SPG Outdoors/Browning Pet photo)
Image: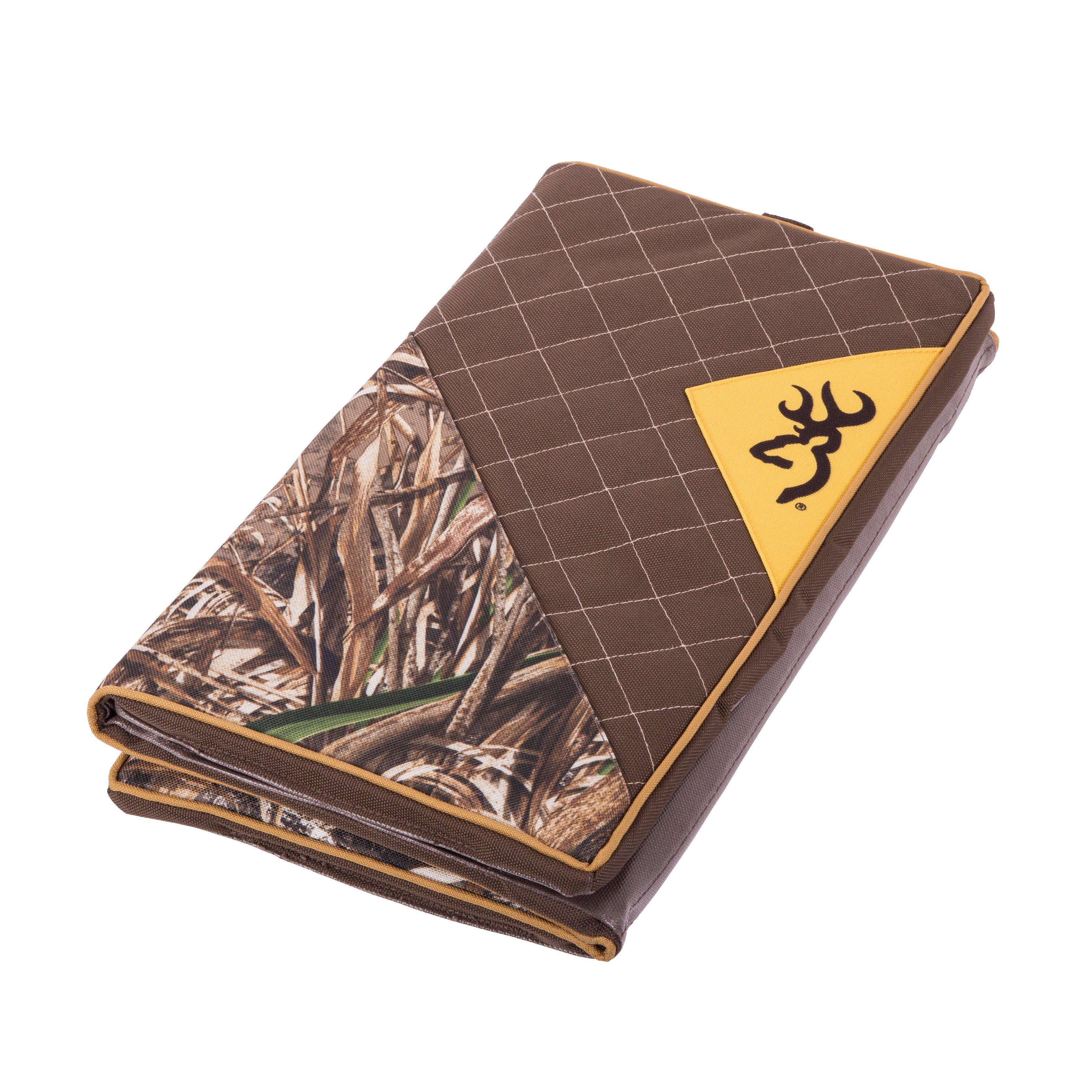 Image Story:
Confession: Over the years I've used old, well-worn but soft blankets and bedding to help make dog crates more comfortable.
You can too, but this Browning Large Crate Mat is an even better option. MSRP: $39.99
(SPG Outdoors/Browning Pet photo)
Image: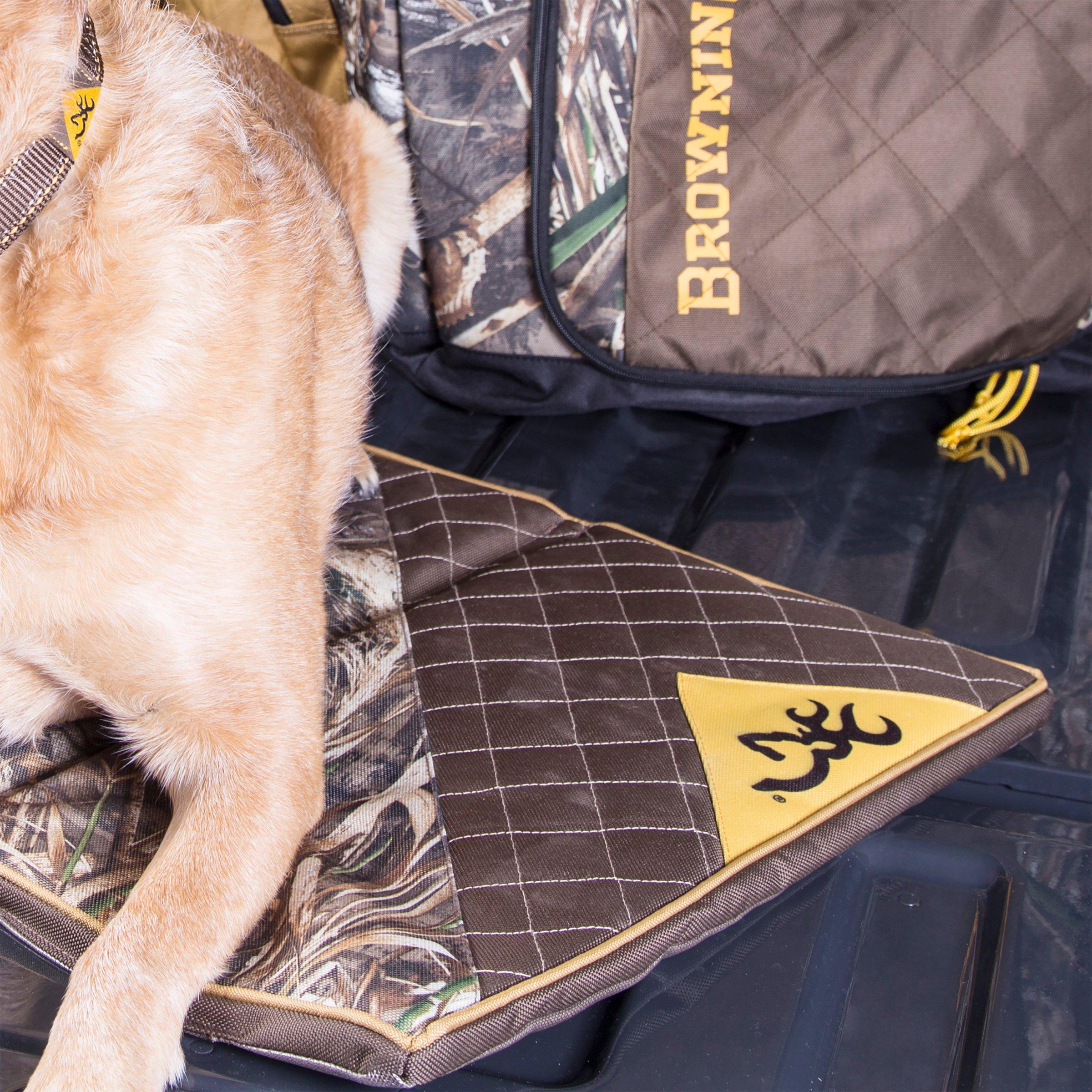 Image Story:
The key to keeping your hunting dog happy is to hunt hard, but also enjoy downtime back at camp or home.
Go here for more Realtree small game hunting. Follow us on Facebook.
(Editor's note: This Realtree.com post was first published August 27, 2016.)