Turkey Trot Acres' NWTF Fall Classic . . .
Fall turkey hunting can perhaps best be described as lively, and is characterized by noise and motion and lots of excitement. Until turkeys are found and scattered there is a great deal of walking involved.
- Tom Kelly, from "Fall" in the classic book Tenth Legion
True when the Colonel published those words in 1973. True now.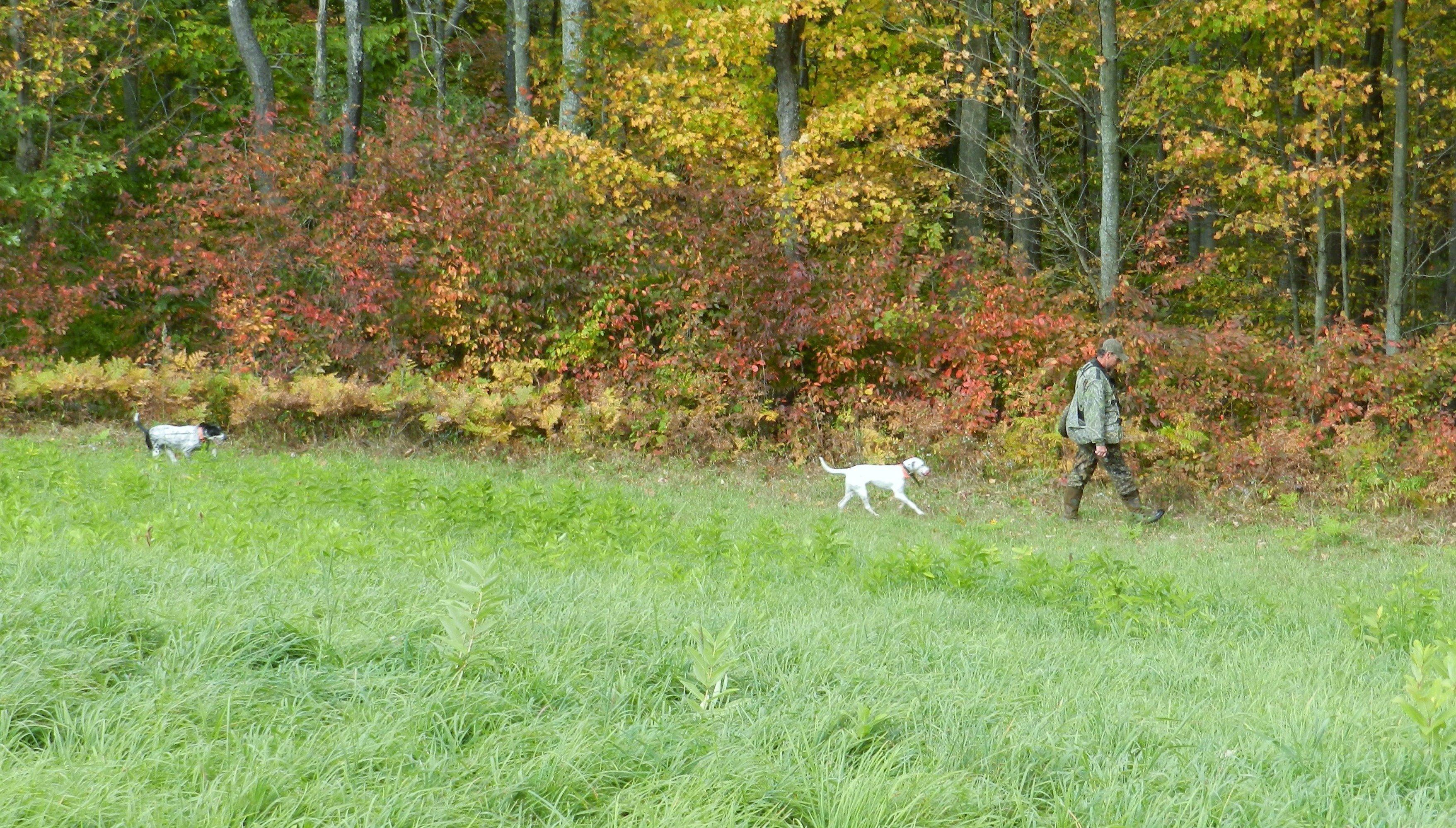 But let's back up a bit. Owned by longtime friends Pete and Sherry Clare, I first visited Turkey Trot Acres 21 fall seasons ago. At the time only 11 states permitted fall turkey hunting with dogs. Thanks to their operation - and the legacy of John and J.T. Byrne with whom they partnered - the face of modern turkey hunting has surely been changed.
Now, nearly 30 states allow it (go to the American Wild Turkey Hunting Dog Association to learn more). During this time, the National Wild Turkey Federation and their conservation legacy has also flourished (founded, by the way, the year Colonel Kelly's Tenth Legion appeared). More on the NWTF's hunt participation shortly . . .
THE DRILL
Acorns and beechnuts litter the New York hillsides this season. Lots of food means roaming flocks. We walked those bigwoods most of the first day, then struck turkey gold. A wad of birds attempting to hide in the goldenrod field edge below became the operative target of our canine engagement. With three turkey dogs we converged from different directions. Turkeys scattered across the woods, dogs barking, wings beating, us smiling. Say what?
That's right, in turkey dogging you find and scatter gregarious fall birds before setting up and trying to call them back. They want to be together so you break them up. But it ain't easy. Our first try - replete with a long calling session to their responsive gobbling (that's right), gobbler yelping, hen yapping and kee-kee-running ended up with all moving together and away while other birds called to our left. Good buddies Scott Basehore and Steve Lecorchick (my guide shack roomies) followed and broke them up again.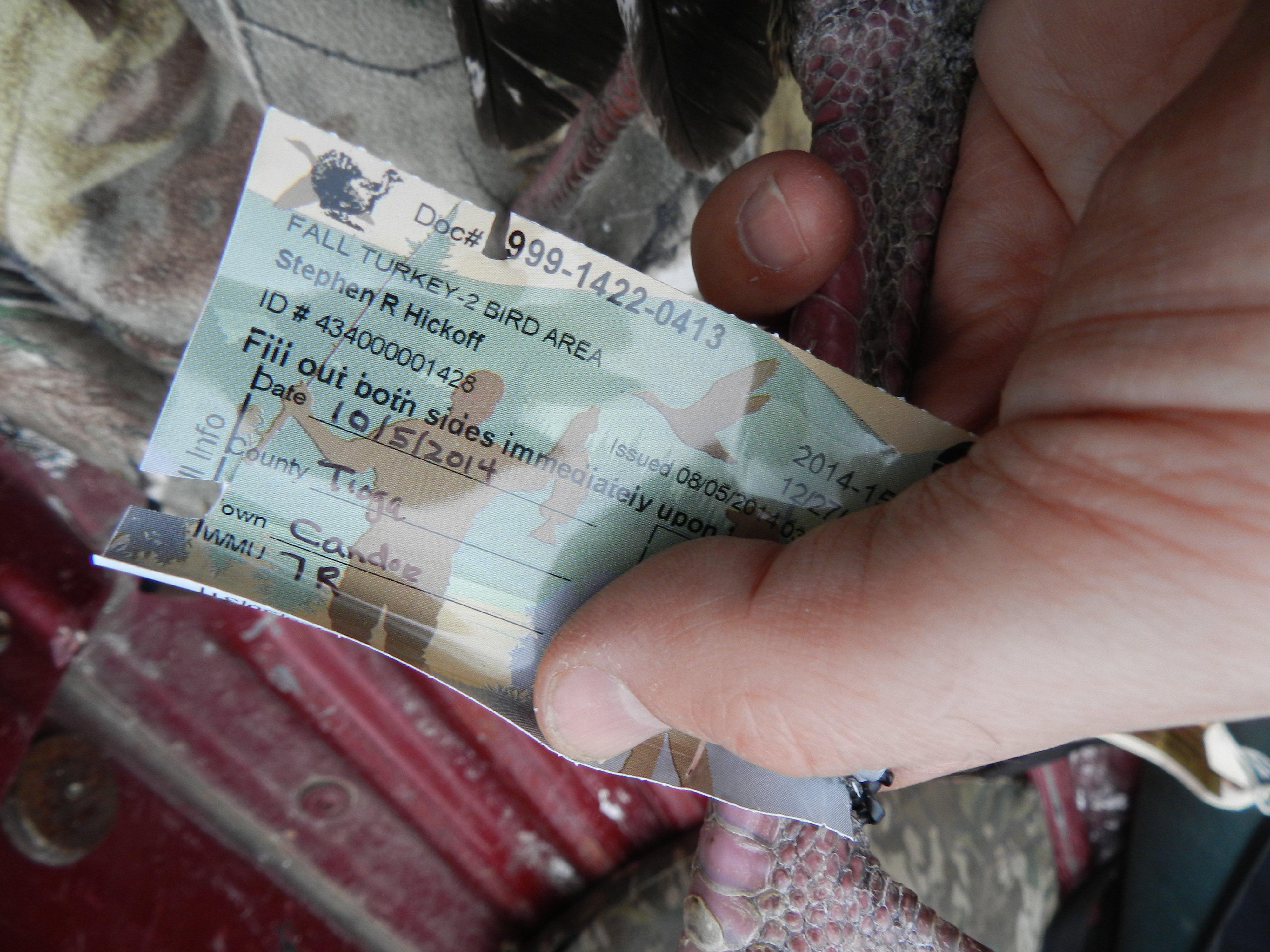 Meanwhile, Clare arrived with D. Marlin Watkins, the well-known Ohio custom callmaker and Doc Dettmer, longtime NWTF board member. It wasn't long before we had three birds by the feet, called back to the original break site (kee-kee-runs from several of us on our Watkins longboxes did the job).
Big flock? Yep.
But we weren't done just yet. Visiting hunter Dave Baron joined us and another bird worked to the kill. Sometimes easy, sometimes hard, fall turkey hunting is often full of walking followed "by noise and motion and lots of excitement" as Tom Kelly suggests. We'd have it no other way . . .
WALKING, DOGGING, TAGGING BIRDS
Basehore ran his longbox from the field and a nearby hillside flock responded with rowdy cutting, yelping and fighting purrs. Game on. We'd located turkeys. But that's only half of it. For the next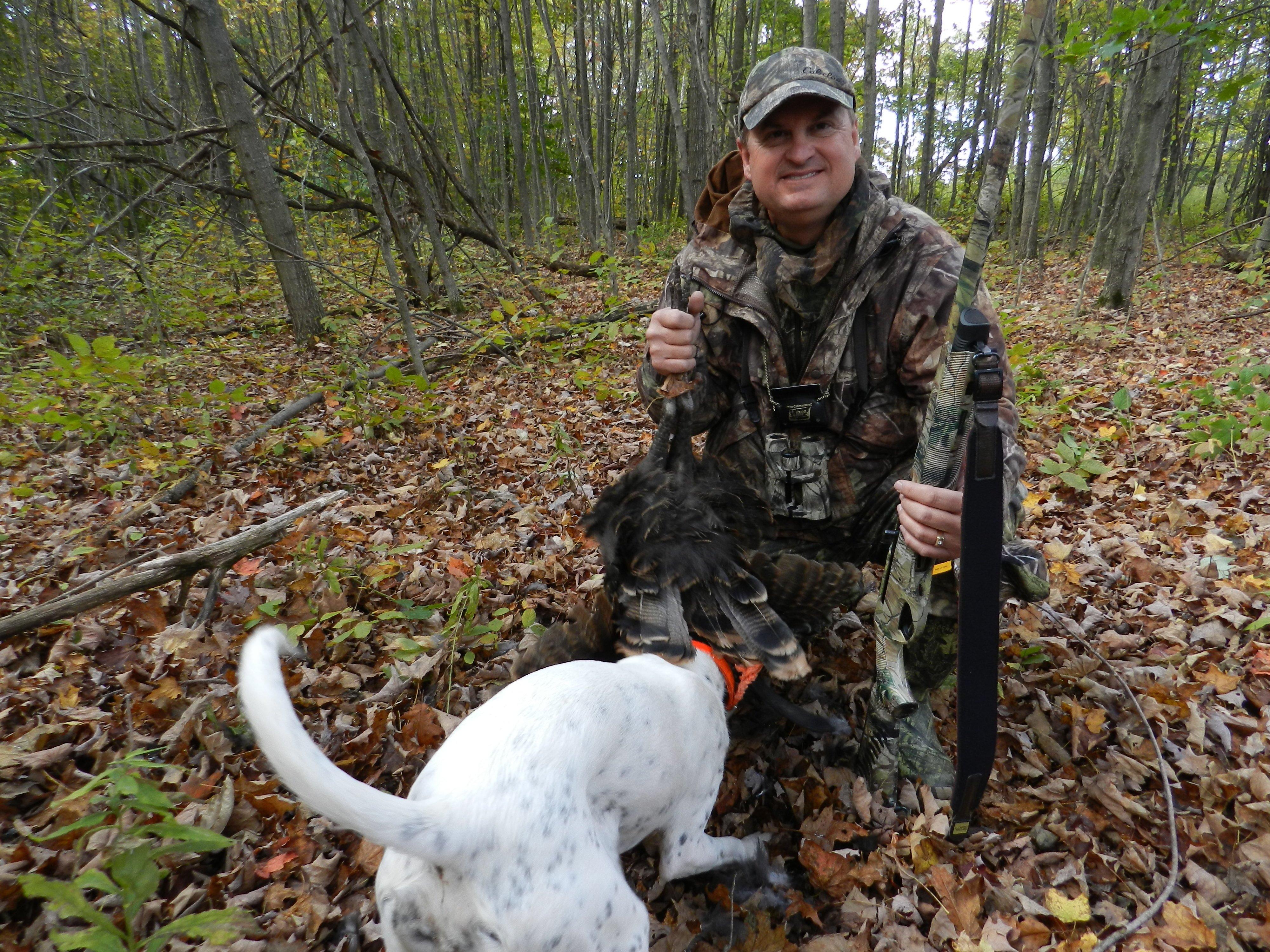 several hours they gave us the slip. Finally, Basehore's dogs found a smaller group - possibly moved but not scattered well as we eased through - and got them in the air; and in several directions. Joseph Smith, a hunt guest and I set up, while Basehore bagged the dogs and called. Kee-kees started up below us, then to our right. And then assembly yelping just behind Scott (serendipity, for sure). A young gobbler appeared in range, but Smith couldn't get a bead on it. Other turkeys slipped in, too. "Jake, right there, can you see him?" I said. He couldn't. Often one guy's position, whispering to his buddy, doesn't favor the other. Ever film a turkey hunt? You know what we're talking about.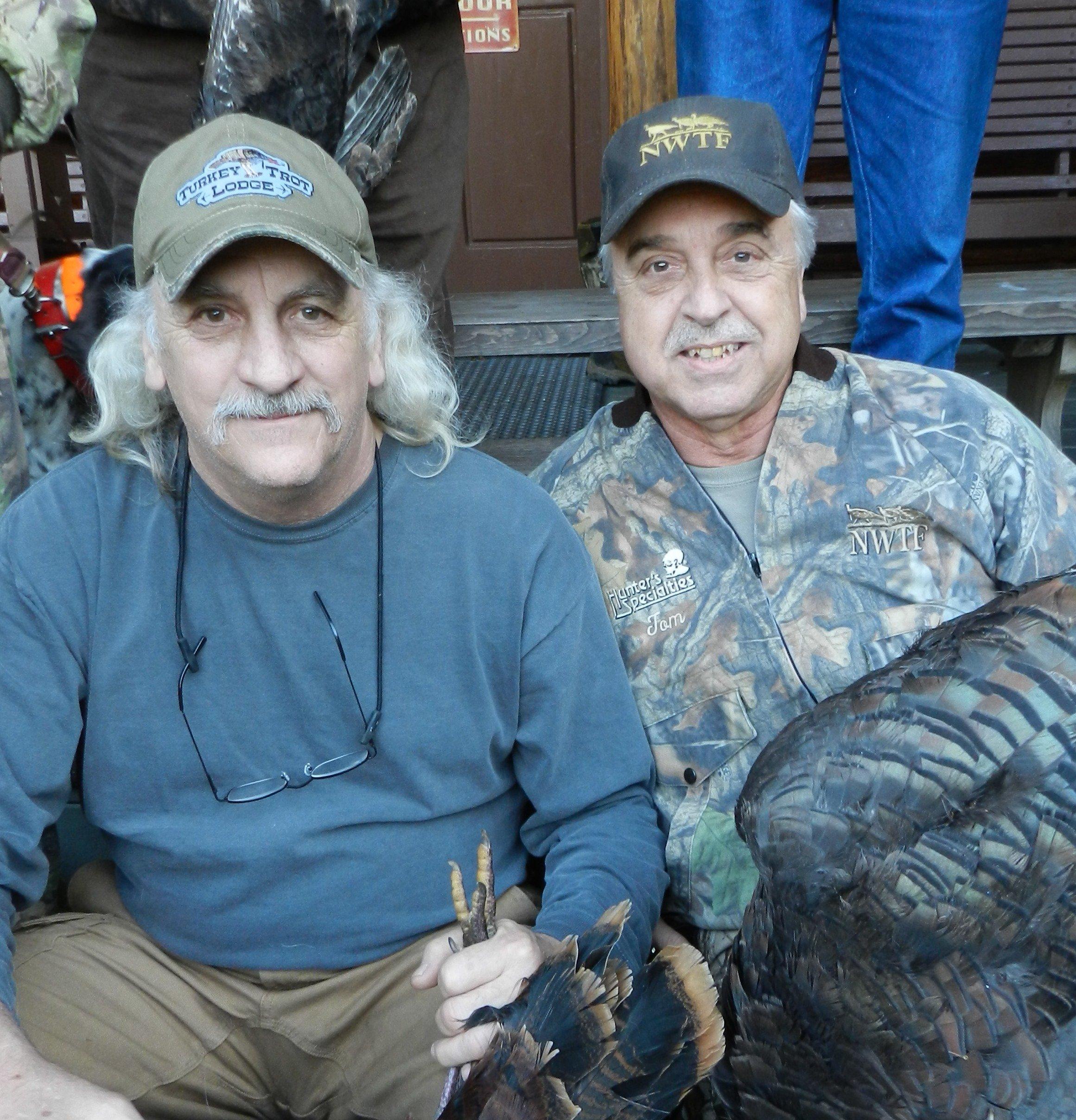 And then, a shooting window presented itself, and Smith anchored his New York turkey. Soon, Lecorchick appeared with his two hunters. Not long after, he'd called up a nice young gobbler and bearded adult hen from the scattered bunch. They closed the deal.
Elsewhere, dogging birds with Pete Clare, turkey hunting legend Tom Stuckey and another camp guest killed turkeys. Nine for 9, we'd filled our tags.
THE NWTF
Old friends and new, this fall turkey camp was a particularly special one. Whether you're a whitetail or waterfowl hunter, you know what I mean. We value every minute afield, hunting the game we love, with good people who share the tradition. It means a lot. That said, with time to relax in camp, we also learned about recent developments at the NWTF, an organization many of us have long supported as members and volunteers. Senior V.P. of Development for the NWTF, Tom Stuckey said it best: " The 'Save the Habitat. Save the Hunt.' initiative isn't about just us. It's about our kids and our grandchildren. If we don't preserve our hunting traditions now, who will? It's up to us guys."
Indeed it is. Enjoy your time this fall, with friends and family. Live it. Love it. Pass the tradition on.
Steve Hickoff is Realtree's turkey hunting editor and blogger.