Trying to put a kid on a first gobbler? Check out these 7 stops, with plenty of birds and inexpensive tags
There's something special about watching a young turkey hunter catch the fever when a big ol' longbeard comes strutting into range. Seeing their eyes go wide and hearing their breath catch when that gobbler spits and drums so close that they can feel it in their chest - that's when you know they're hooked.
Fortunately, several states make these opportunities easier with special youth-only seasons that often come in a week or two before the regular season. Since youth licenses are typically cheaper than adult non-resident licenses, traveling with kids for a hunt can also be an economical way to explore new areas for when the regular season kicks in.
With that in mind, we've put together a list of seven states with strong turkey flocks and early youth seasons. Nearly all of these states require hunter education certificates for youth hunters, though many, including several on this list, offer a one-year exemption for new hunters. Check the state regulations where you plan to hunt in time to obtain the required education permits for your kids.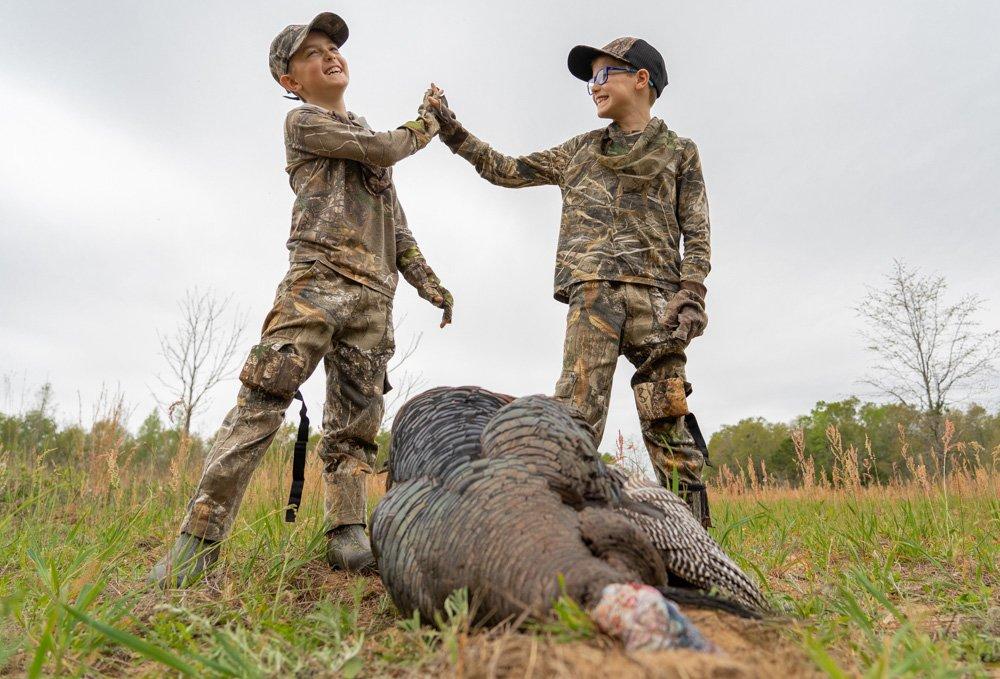 1. Florida
Youth season dates:
Southern Zone (South of Highway 70) Feb. 29 - March 1, 2020
Northern Zone (North of Highway 70) March 14-15, 2020
Costs: $0 for non-residents 15 years old and younger
Florida has one of the earliest opening dates in the country. In fact, by the time you read this, their 2020 youth season will already have come and gone. But that doesn't mean you can't start planning for next season.
Besides an early start date, turkey hunters in southern parts of Florida have the opportunity to take an Osceola, the only spot in the country where you can hunt this subspecies. Most of the birds south of Highway 70 are a nearly pure strain of Osceola while the northern region holds Easterns. Hunters in the middle of the state could see either subspecies, or a hybrid of the two.
Even though Florida's season comes in early, the weather is usually warm, making the trip comfortable for kids ready to escape the cold winter at home.
2. Kentucky
Youth season dates: April 4-5, 2020
Costs: $0 for youth under 12; $6 (resident) or $10 (non-resident) for ages 12-16 license; $15 turkey permit (per bird)
Kentucky is my home state, and I've brought all three of my kids up chasing Bluegrass longbeards. Populations are down in areas of the state, but overall our numbers are still pretty strong. Youth season weather in Kentucky can run the gamut from freezing rain and snow to sunny 70-degree days - sometimes in the same two-day season.
You won't find many states that vary as much in terrain and habitat as Kentucky. The deep southern swamps and Mississippi River bottoms in the west transition to rolling farmland in the center of the state. That farmland gradually gets steeper as you move east, becoming true mountains along the Appalachians. Birds are pretty well distributed throughout these regions, with the heaviest populations in the central part of the state.
The largest chunks of public land in Kentucky are the 170,000 acres of the Land Between the Lakes in the west and the 650,000-acre Daniel Boone National Forest in the east. Several smaller WMAs are scattered in between.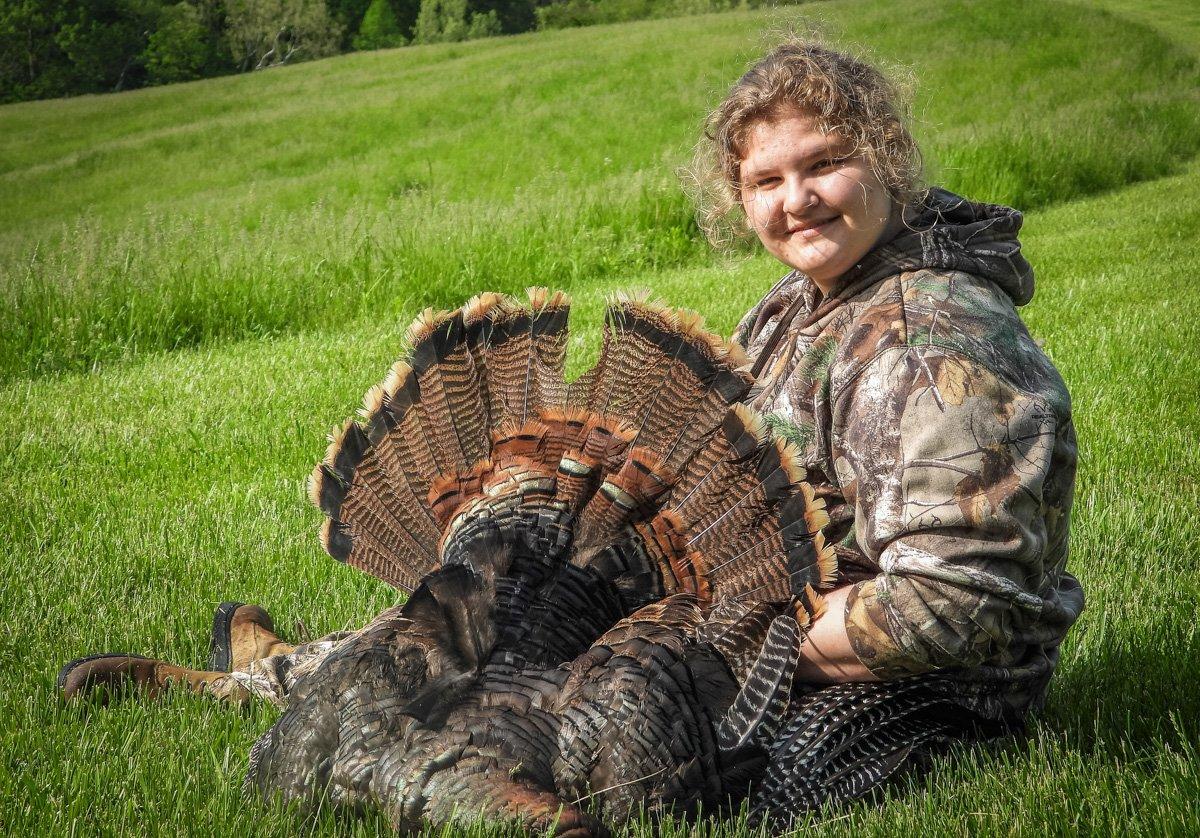 3. Missouri
Youth season dates: April 4-5, 2020
Cost: $8.50 turkey permit (up to two, but only one bird may be taken during the early youth season)
Wet spring conditions in 2018 meant a poor hatch and, possibly, fewer gobbling birds in Missouri this season. But with an overall population of nearly 400,000 Easterns, there are still plenty of turkeys to hunt.
Missouri is another state with varied habitat: Mountains, vast farmlands, and thick river bottoms abound. Public land does too, including nearly 1.5 million acres in the Mark Twain National Forest alone. Be prepared for cold weather when you hunt Missouri, particularly in higher elevations. Sudden cold fronts can mean closed-mouth toms, so scouting in advance of the opener can come in handy.
4. Kansas
Youth season dates: April 1-14, 2020
Cost: $42.50 non-resident license; $12.50 turkey permit (valid for one bird - a second bird can be taken with a youth turkey game tag, but it's valid only in units 1 and 2)
Kansas gets the nod for its two-week youth season, one of the longest in the country. Hunters there also have the opportunity to take Easterns, Rios, or hybrids. Terrain runs from timbered river bottoms to wooded hills, with vast tracts of farmland scattered between.
While public land isn't plentiful, there are several wildlife areas, military bases and National Wildlife Refuges. The Kansas Department of Wildlife, Parks and Tourism also leases more than 1 million private acres that are available for public hunting.
If you can't find public land, try scouting private land from roadways and knocking on a few doors. Kansas is full of farmers, and not all of them are happy to feed wildlife, including longbeards. Having a kid in tow and asking to hunt only the youth season can make securing permission easier than asking as an adult.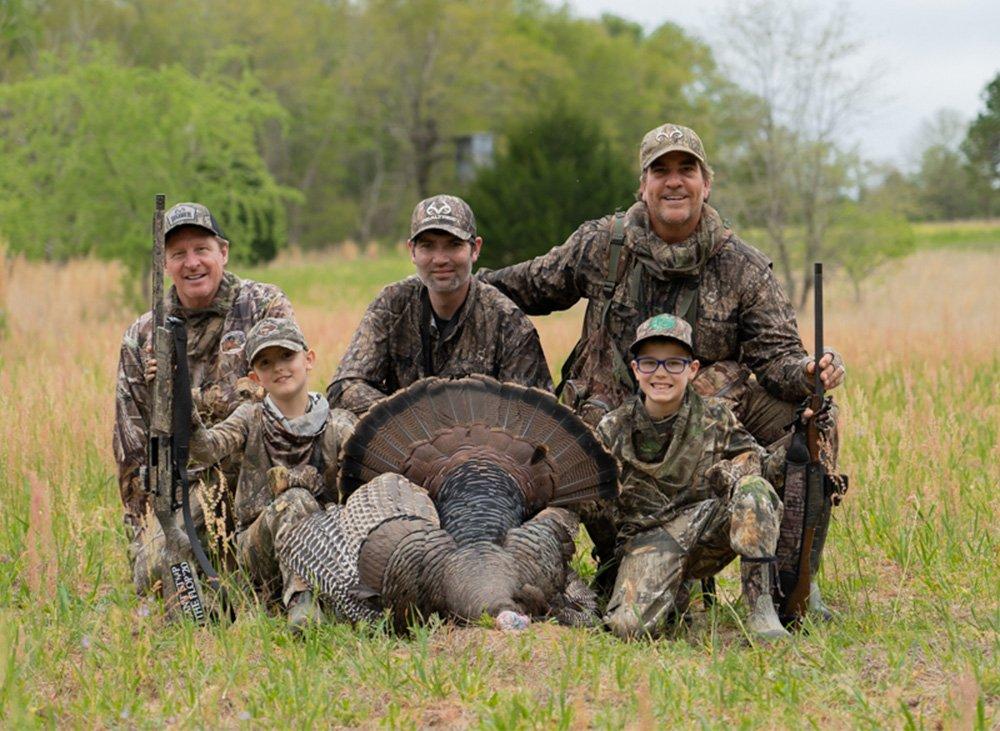 5. Nebraska
Youth season dates: April 11-17, 2020
Cost: $8 turkey tag (per bird, up to three per youth hunter); $25 habitat stamp
With cheap and plentiful tags, tons of birds, a long youth season, enough public land, and three subspecies of turkeys, what's not to like about turkey hunting in Nebraska? The only drawback is the possibility that you might run into cold weather, so pack enough warm clothes to keep everyone comfortable.
Public land isn't exactly abundant in Nebraska, but with more than 500,000 acres of public and public-access land, there are places to hunt. If you find several birds while scouting, don't be afraid to knock on a few doors. Private land permission is still obtainable, especially if you have your kid with you.
Plan your hunt location around the subspecies you're targeting. You'll likely find mostly Merriam's in the west, hybrids (usually some mix of Merriam's, Rio and Eastern) in the rest of the state, and a few pure Easterns on the state's eastern edge.
[Editor's note, March 31, 2020: Nonresident spring turkey permit sales to end immediately]
6. Ohio
Youth season dates: April 18-19, 2020
Cost: $10 non-resident license; $16 non-resident turkey permit (per bearded bird, up to two, and one per day)
Ohio not only has a stable population of Easterns, but it also offers youth hunters an extra year or two to hunt, since Ohio defines a youth hunter as 17 years old or younger at the time of the season. In addition to the two-day statewide season on April 18 and 19, the Ohio DNR offers several youth-only hunts in areas not open for regular statewide hunting. These occur on specific dates from April 20 through the end of May. Check the DNR's website to apply for these hunts.
For the strongest turkey populations and your best bets for public land, concentrate on the southeastern part of the state, where you will find the Wayne National Forest and Woodbury Wildlife Area.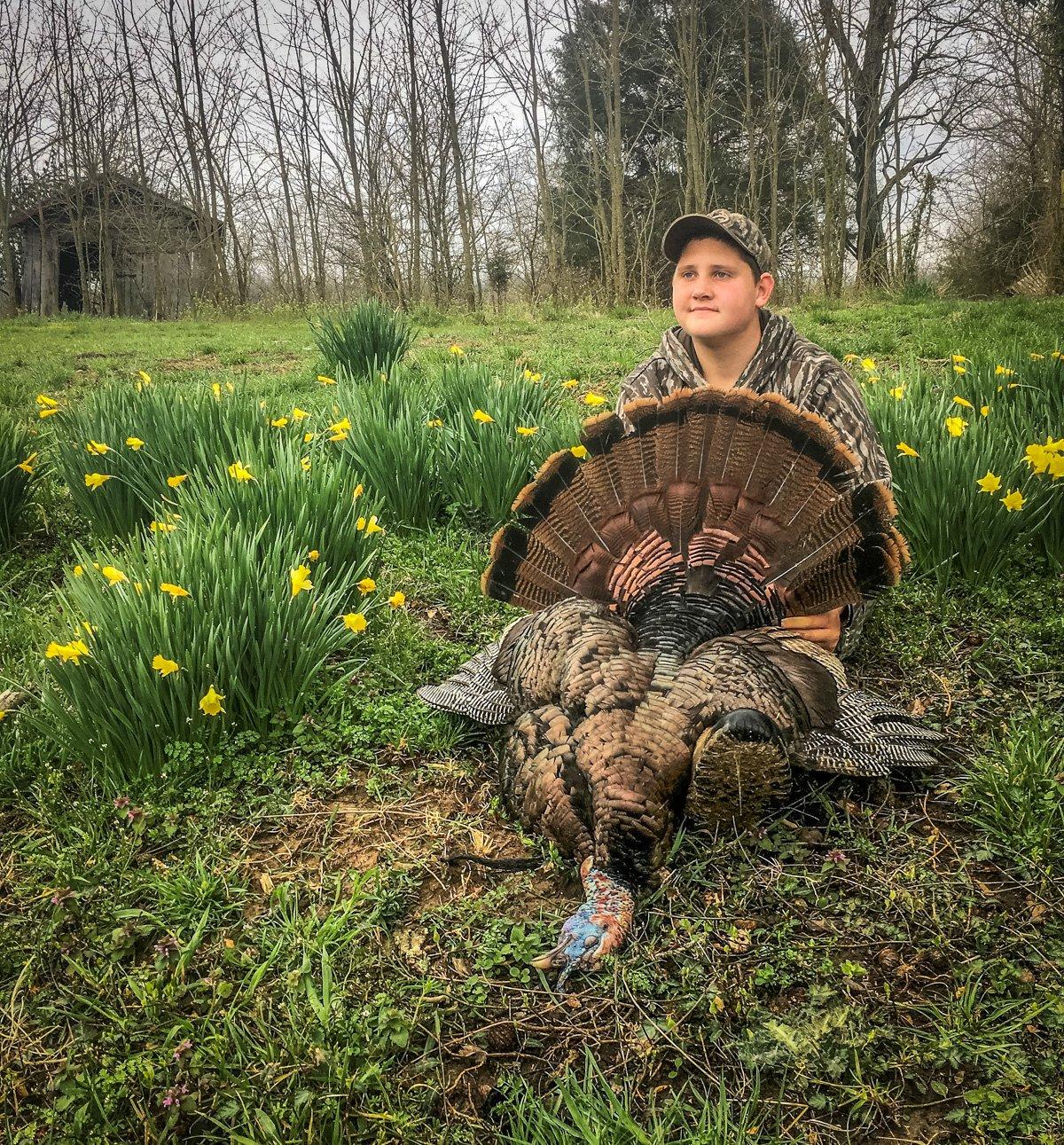 7. Wisconsin
Youth season dates: April 11-12, 2020
Cost: $7 for ages 12 and younger; $4.50 turkey stamp. For first-time hunters ages 12 and above, license and tags are available at a discount. Hunters ages 13-15 can participate in the state's Mentored Hunting program ($60 for the license, $5.25 for the stamp, and $15 leftover authorization if needed). See Wisconsin's website for details.
Wisconsin may not exactly leap to mind when it comes to turkeys, but recent harvest data suggests that maybe it should. Hatches have been average or slightly above for the past few springs, which should mean lots of gobbling longbeards this season. Wisconsin DNR officials say that winter conditions have been relatively mild in the southern part of the state, but northern Wisconsin has received a fair amount of snow.
Turkey populations are strongest in the southern part of the state and, with early season weather conditions more uncertain in the north, that is probably the best area of the state to target for the relatively early youth weekend. In fact, Realtree.com contributor, turkey nut, and Wisconsin native Brian Lovett says that the weather can be so unpredictable in the early hunting periods that waiting for later seasons can often be more productive, and when leftover tags are often available over-the-counter.
Southern Wisconsin public land isn't exactly plentiful, but there are a few options. Try Vernon County's Kickapoo Valley Reserve and Jackson's Black River State Forest in the southwestern part of the state. Southeastern hunters can find huntable blocks in the Kettle Moraine State Forest.
[Editor's note: COVID-19 pandemic regulations and recommendations are ever-changing and could affect some of these youth-hunt options. As of this posting, many state wildlife agencies are updating these changes and suggestions on their websites. Go there for more information.]
2020 Southeast Turkey Hunting Forecast
2020 Midwest Turkey Hunting Forecast
More Realtree turkey hunting.