Good, comfortable footwear can help you hunt longer and hike farther, and that can mean the difference in filling your gobbler tag
As any seasoned hunter knows, turkey hunting involves a lot more than simply sitting down against a tree. Selecting the right boot shouldn't be taken lightly. Next to your firearm and your camo pattern, there is no gear decision that is more consequential.
Picture this: it's 5:30 a.m. on a cool, muddy spring morning. You put the turkeys to bed last night, so you know you're in a prime spot this morning. The last thing you want to distract you from your hunt is wet, cold feet. If your feet are miserable, you won't be concentrating on that big tom, so you might as well call it a day.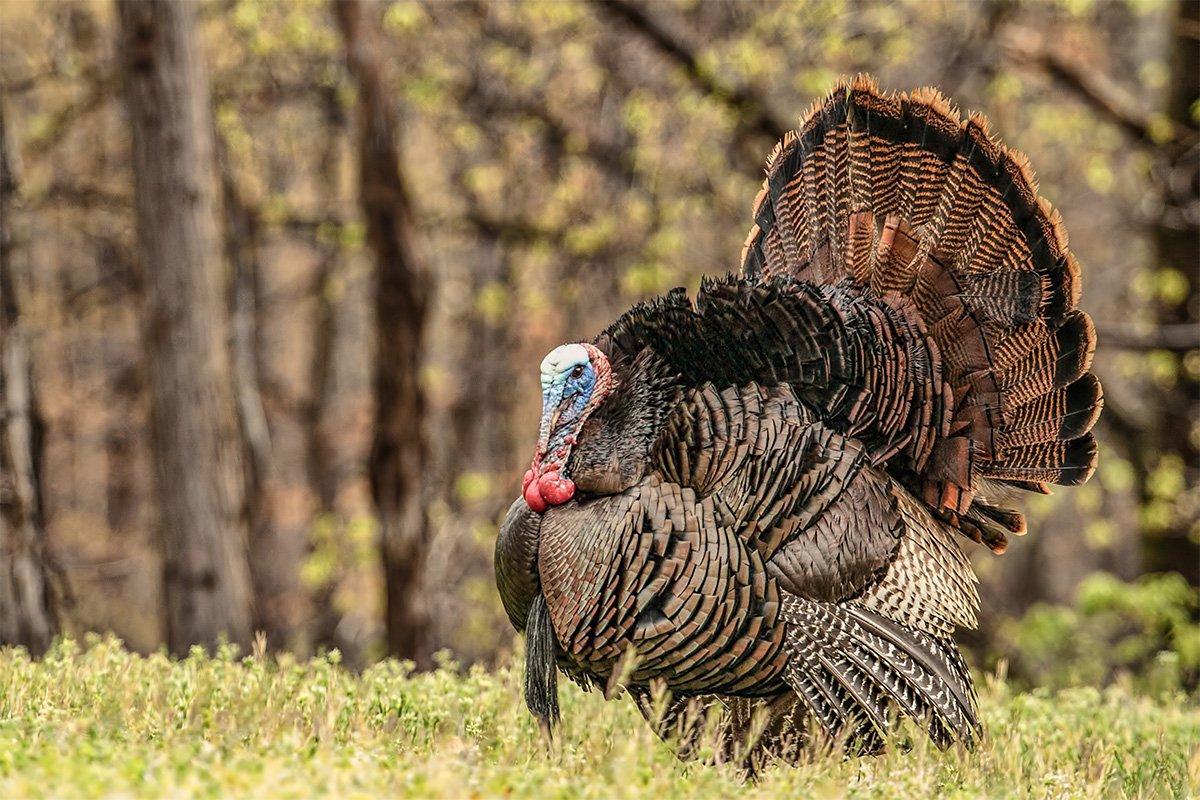 There are many considerations when choosing turkey hunting boots, and if you don't think them through, you could end up with a pair of boots that you'll regret owning. The varying terrain and ever-changing weather conditions that come with turkey hunting require you to consider a number of factors to ensure that you end up in the right boots:
Seasonality
Fit and comfort
Stability
Moisture management
Temperature management
Boot materials/protection
Shop by the Season
First, consider when you'll be hunting, especially when the season can feel like it's changing by the hour. You may want multiple pairs of boots for varying conditions (early season, late season, spring or fall). In warmer weather, you'll want a lightweight, flexible boot that breathes well. In colder seasons, choose a heavier, insulated boot.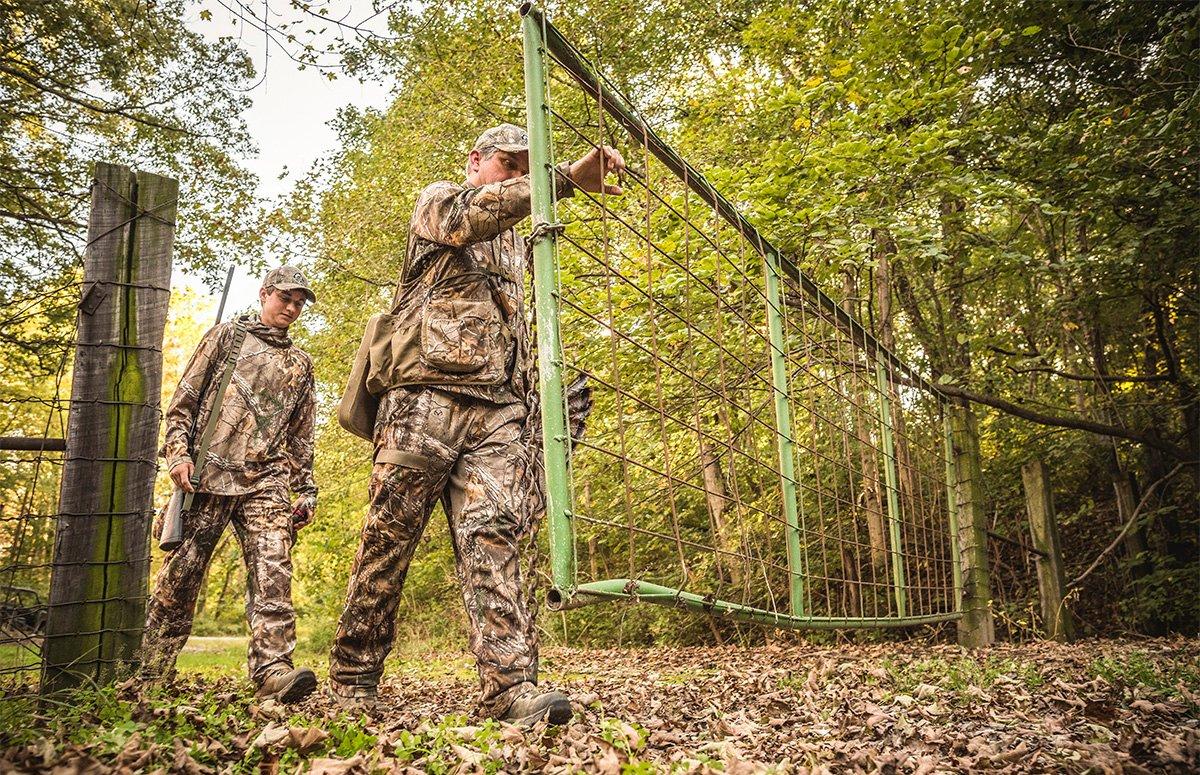 Get the Right Fit
Some boots offer comfort right out of the box. Other boots, such as those made with premium leather, may require a short break-in period to feel really comfortable.
Regardless, what matters is choosing a boot that allows you to go all day, anywhere you want to go. Look for boots that help you maintain your energy as you walk mile after mile to your favorite spot, and find a pair that reduces your chances of experiencing foot discomfort or blisters.
You'll want to consider that as you walk throughout the day, your feet can actually swell, sometimes up to a full size larger. That's because as you're walking, your feet flatten and lengthen. So, for example, if you normally wear a size 9 in a casual shoe, you may want to consider a 9 1/2 in a hunting boot.
When you shop for boots at a local retailer, try them on in the late afternoon when your feet will be at their largest. Look for a snug fit around the ankle, heel (no slipping) and instep. You should also be able to wiggle your toes.
The other part of the equation is socks. When trying on boots, wear the socks you'll actually hunt in. Choose moisture-wicking socks of the appropriate length for the boot height you're considering. Also, consider the thickness of the sock. If you plan on wearing thick wool socks, make sure to wear them when trying boots on to make sure the fit is right.
Know Your Terrain
As experienced hunters know, turkey hunting is no stroll down a conveniently level path. It's all about tramping through woods, walking in wet grass, weeds, briars and thistles, and crossing creeks and streams. Basically, you'll need a boot that's ready for just about anything. Many turkey hunters choose waterproof rubber knee boots with snug-fitting ankle support.
Soles are the next important consideration. They provide traction, shock absorption, lateral stability and under-the-foot comfort. Balance your need for flexibility on uneven terrain, with durability for sure footing over time. Tread materials and lug shape are critical when selecting a boot for turkey hunting. Choose a durable rubber sole with a deeper, more aggressive tread pattern for the most rugged terrain.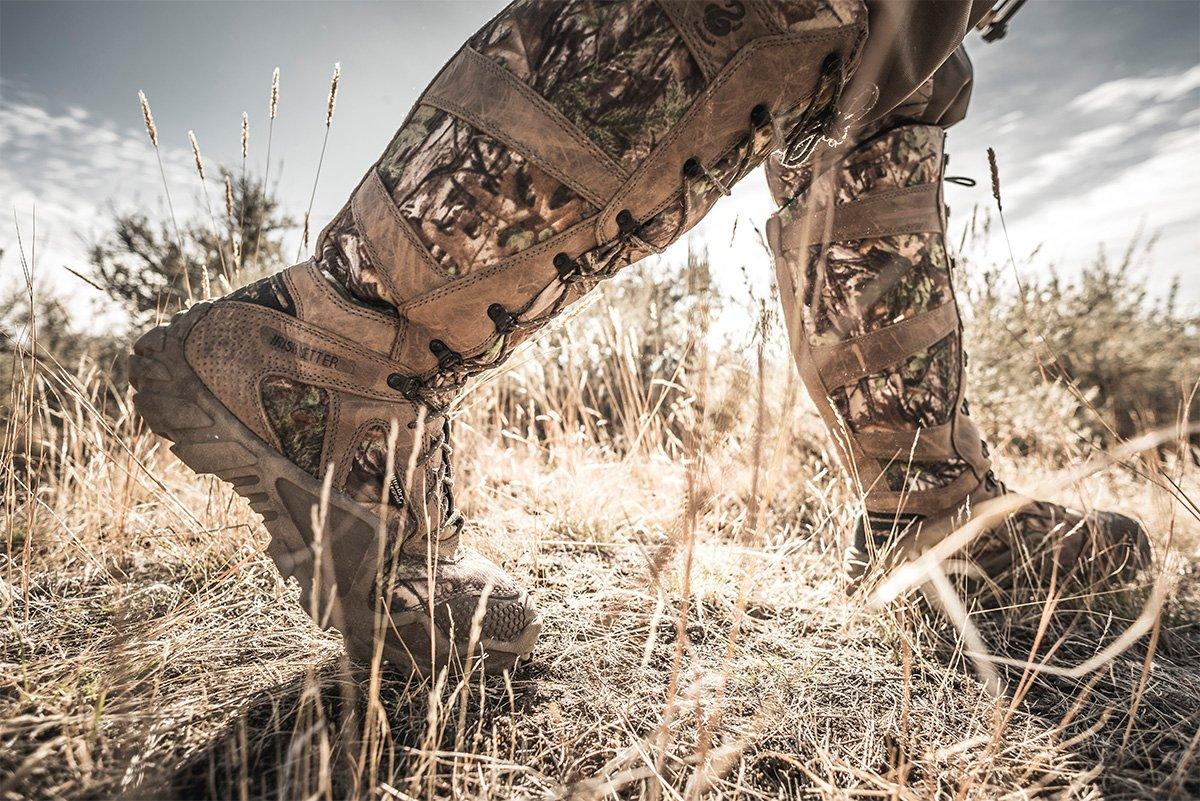 Stay Dry
Nothing ruins a hunt faster than wet feet. Whether it's walking through dewy fields, crossing a creek or traversing a field of freshly fallen snow, keeping feet dry is the litmus test for turkey hunting boots. If you know you'll routinely be walking through mud, marshes, creeks or tall wet grass, consider Rutmaster 2.0 waterproof boots by Irish Setter.
Stay Warm
Insulation is another consideration in your choice of hunting footwear. Choose the insulation level based on the temperature range in which you'll be hunting, as well as your personal preferences. We all have our own inner thermostat; some hunters experience very warm feet while walking or sitting, while others get cold feet at the slightest drop of the thermometer. If you plan to wear non-insulated rubber boots for your spring gobbler hunt, consider layering your socks. Start with a thin pair made of silk, polyester or lightweight wool, worn close to the skin to wick away sweat, then add a thicker wool pair for warmth. Never wear cotton socks, which don't wick moisture well.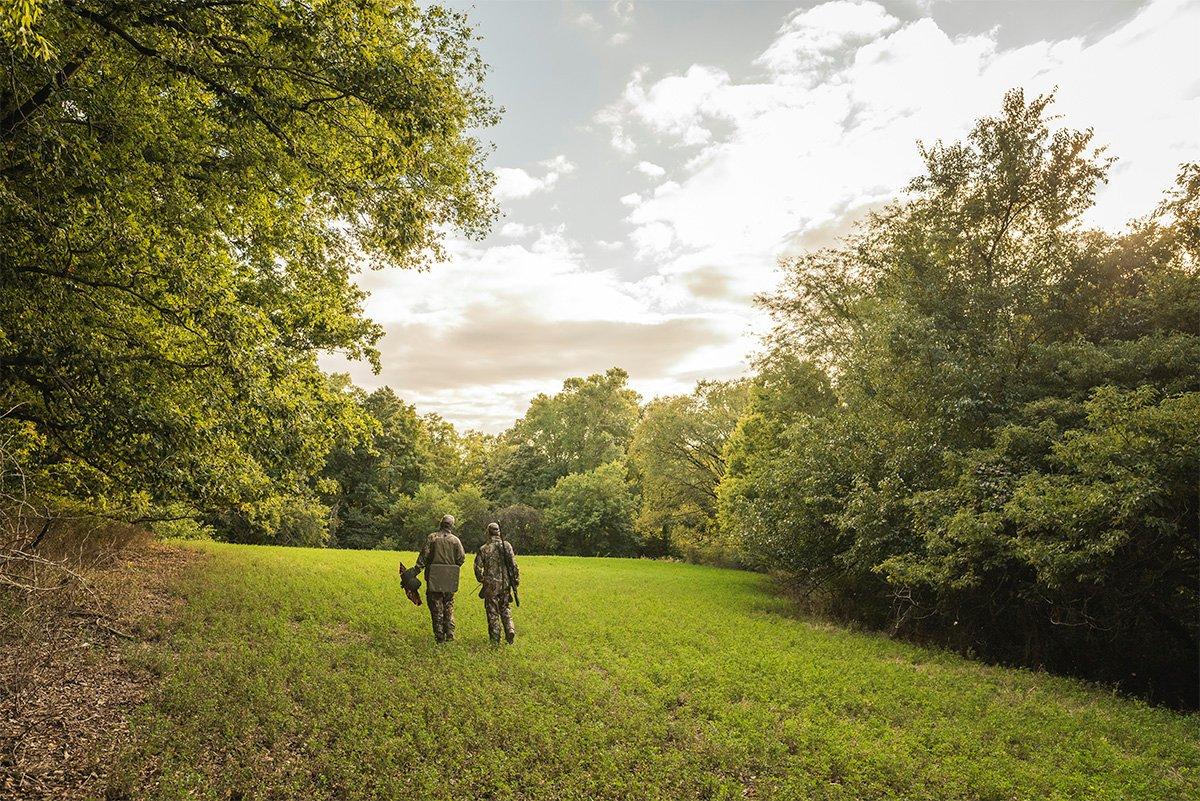 Choose Materials Carefully
Finally, take a close look at the quality of the materials used to make your boots. You're not just buying a pair for the next hunting trip; you're buying boots for years of use, depending on how often you hunt. Irish Setter boots are built to the highest standards, with premium materials and proprietary technologies to ensure that they'll hold up through years of turkey hunting.
It's important to also consider protection from various critters in the environments where you hunt, like venomous snakes. For protection against snake bite, you'll want a tall boot that can't be pierced by snake fangs, such as the Irish Setter 17-inch VaprTrek boot with SnakeGuard protection. Vaprtrek snake boots feature a non-woven material, combined with leather and nylon to impede fangs, thorns, and other nasty environmental hazards.
To protect against ticks, consider a tall boot (17 inches) for walking in grass and brush. A taller boot also will help protect against abrasions from sticks, thistles, rocks and barbed wire.
Buy for the Long Term
Hunting boots play a critical role in the enjoyment and success of your turkey hunting experience. Take the time to find the right boots so that you won't need to think about them during your hunt - boots that offer go-all-day comfort and go-anywhere performance. The boots that get you out there also need to get you home with that heavy long-beard slung over your shoulder.
To learn more about Irish Setter hunting boots, visit the Irish Setter website or stop by your nearest Irish Setter retailer.