Southern seasons have been in a few weeks already, but turkeys are gobbling, strutting, and acting right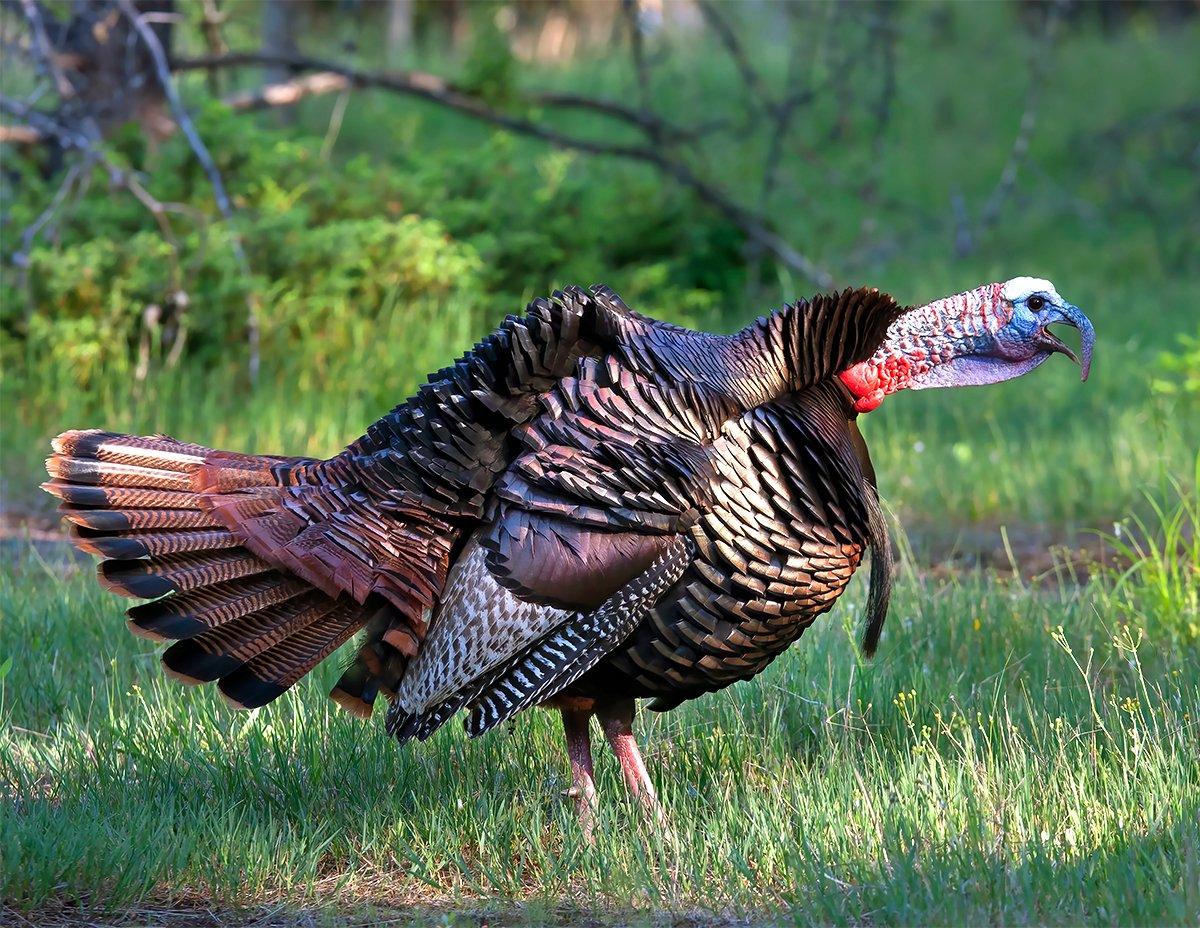 Last week, and even the week before, we reported on the how much the turkey hunting has improved throughout the South. While that trend largely continues, there have been sporadic downturns in activity.
Backwoods Life's Kevin Knighton is having a great season. He and his hunting buddies have already downed several longbeards. But last weekend, he hunted in North Carolina at the Strut Masters Championship. Unfortunately, the landowner mowed the land before and after the weather turned cold. They didn't see any gobblers while on the property.
But Knighton's teammate and co-host, Michael Lee, found success in southern Georgia on Monday afternoon. Trey Wetherington and I doubled, he said. Two gobblers came in to the DSD jake decoy for a fight, and we won.
Down in Texas, All Things Hunting's Kyle Barefield has kept the train rolling. The end of last week, he hunted a ranch in the northwestern part of the state that gets hunted a lot. Barefield said birds gobbled hard on the limb, but then flew down and shut up. Still, they worked turkeys and filled tags. We killed three gobblers, but they were 2-year-olds and still very wary, he said. Had to make long shots. They would answer but wouldn't come to the call until you positioned yourself in the place where they wanted to be anyway.
(Don't Miss: How to Triangulate a Roosted Turkey)
This week, they moved to another ranch in west central Texas. They arrived at 3 p.m. and heard a longbeard gobble from the truck window. We just kept driving about 100 yards, and Cole and Caleb got out and called him in in less than 15 minutes, Barefield said. He came in strutting to a hen decoy.
Personally, I guided a young hunter during Kentucky's youth weekend on April 2 and 3. The turkeys were extremely henned up then, and they quit gobbling soon after fly down. However, based off scouting and listening, the gobbling has gradually improved ever since. With our regular season set to begin this Saturday, and decent weather in the forecast, I anticipate a good opener.
Overall, region wide, turkeys are mostly acting right. Reports are showing us that hens are really starting to move off to their nests. This means more time away from gobblers, which translates to lonely longbeards. This can make them more susceptible to calling.
That said, in areas of heavy hunting pressure, and where seasons have been open for a while, some hunters are experiencing shyness from turkeys to calling and decoying. That's to be expected, though, and can change from one property to the next.
Looking at the forecast, some inclement weather will sweep across the South this week, beginning today and pushing through and out by Thursday. That said, the rain and thunderstorms set to take place will give way to clear skies and warm temperatures the end of the week. It should clear out in time for the weekend hunt, making for good gobbling and strutting days ahead.
(Don't Miss: 10 Reasons Why You Suck at Calling Turkeys)