Yes, your mouth calls and slate calls work great. But sometimes, loud and obnoxious yelping from an old-school paddle box will make turkeys gobble better than anything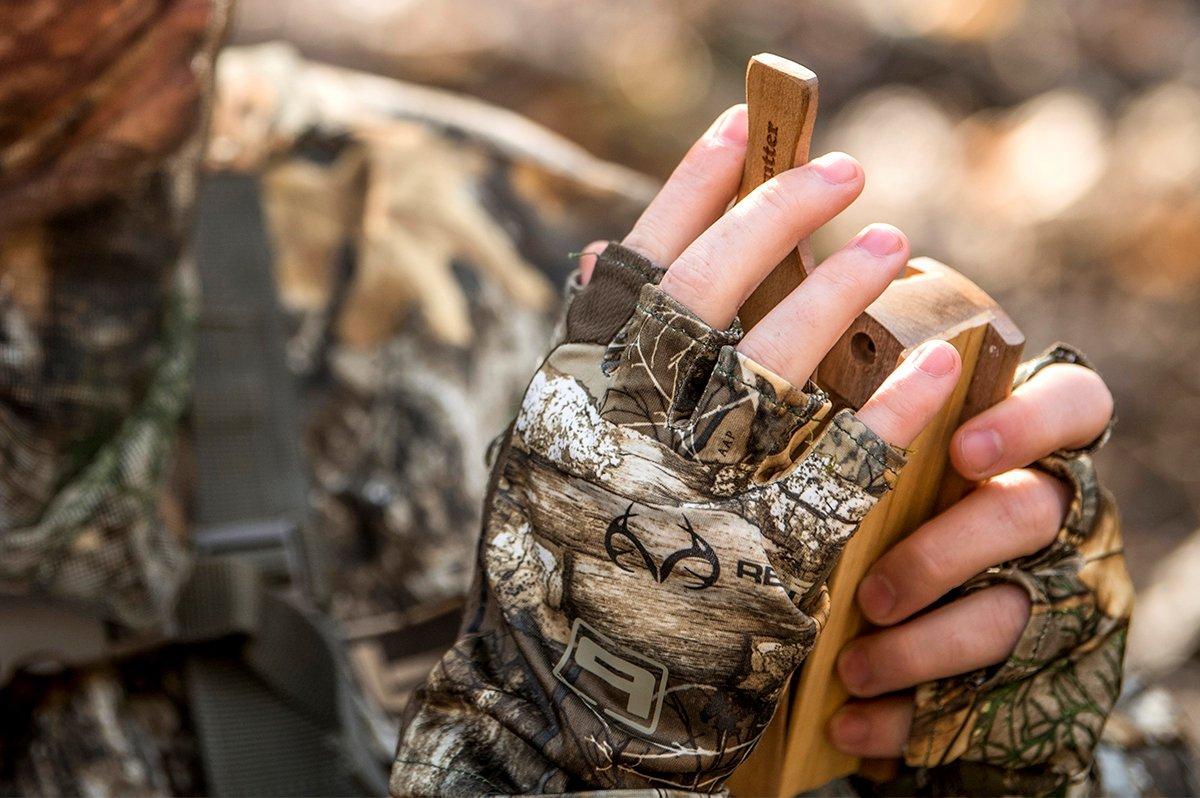 I learned to call turkeys with a Lynch's Foolproof, a one-sided box call that has been in production for 80 years and is still made today. I got mine for Christmas about 28 years ago. It was an easy call to use, and it would make turkeys gobble so reliably that a buddy of mine once dubbed it the Voodoo Box. I carried it for years and then one day in Nebraska, while scrambling to set up on a turkey, I sat on it and broke it. I was sad but truthfully, I wasn't using the call much anymore in those days because I'd graduated to a mouth call.
I still use mouth calls most of the time. Their hands-free advantages are obvious, but also, a good caller can make more realistic turkey sounds with a mouth call than any other style of yelper (something a few readers, who don't like jokes about turkey hunting, pointed out in protest to this article). I became so dependent on mouth calls, in fact, that for a long time I seldom used friction calls of any sort.
(Don't Miss: How to Turkey Hunt the Worst Weather Possible)
Then a few years ago my buddy Bob Fulcher, a world-champion custom call maker and owner of Shadetree Callers Custom Turkey Calls, politely suggested he could build a call I might find useful. Fulcher is not the in-your-face, Instagram turkey-killer type. He's humble and makes products that simply, and literally, speak for themselves. Also, he's an Ohio turkey guide who puts clients on birds to the tune of near 100%.
Fulcher sent to me a trough call (similar to a slate) as well as a Stepside Long Box and shorter Shirt Pocket box call. The Shirt Pocket call, Fulcher told me, was intended for my son, Anse. Maybe one day I'll give it to him … but for now, it's too handy to carry and sounds too much like a turkey for me to share it. It's become something of a secret weapon, akin to the Voodoo Box of my youth.
Most springs I spend at least some time out West, hunting Rios in Texas, Oklahoma, or Kansas and Merriam's in places like Nebraska, Wyoming, and South Dakota. That open country tends to be wind-swept, and the turkeys are notoriously rangy. When prospecting, you have to make sounds they can hear. Time and again, I've listened as they ignored mouth calls, and pots and pegs — even metal and glass ones — but then jumped all over a few yelps from a box call. Something about the tone or pitch or maybe both just carries farther, and from a distance, it must really sound like a live turkey. Out West, if a turkey answers you a couple of times, even from a distance, you've a good chance of calling him in. A box call frequently is the best tool for the opening salvo.
(Head West: Plan a DIY Tribal Lands Turkey Hunt)
But it's not just a Western thing. Just last week I was sneaking through a public cypress river bottom in western Tennessee. It was midmorning and warm, following a heavy rain. I was mouth calling as I moved, stopping to yelp every 100 yards or so. As I reached the property boundary, I yelped once more. Nothing. I decided to try my box call because, why not?
Usually, I start with a scraping whine and then three or four loud yelps. Keee-yalk-yalk-yalk! To me, it sounds something like a jake, and maybe it does to gobblers, too. It's a short series of sounds, so as not to miss an answering gobble. When I made the call, a tom roared back less than 200 yards away. So I did it again and he gobbled again, off the public property, but not by much. I sat down at the base of a broad poplar, popped in a mouth call, and waited 20 minutes. I yelped on the diaphragm, but nothing. I waited a few minutes, picked up the box call again, and made three more yelps, softer this time. A gobble boomed just 75 yards away. I heard drumming next, and then saw hens flicking through the trees ahead of me. He was right behind them.
(Top 5 Merriam's Turkey Hunting States)
Was it a hit to my mouth-calling pride? Maybe a little. But a few minutes later, I was toting a longbeard back to the truck. Maybe I'd have killed him anyway without that box call … but truth is, I'm glad I had it along.