Turkey hunting with this tiny shell is all the rage right now, but does it really pack enough punch?
Boom. Down. Dead with a knockout punch.
As my friends know, I'm a die-hard, old-school turkey hunter who believes in the big boom: a 12-gauge shotgun, reliably choked, is my best option for dropping turkeys in their tracks with confidence. Fact is, many of my grizzled turkey buddies who might see my byline attached to this article on .410 turkey hunting will laugh, call me out, and later shame me with camp pranks.
In other words, I'm a time-worn candidate for writing a feature on this trending sub-gauge option. With experts on the subject, of course, as I'm still in need of some convincing.
So, I caught up with some guys who know what they're talking about as sub-gauge loads and gun ballistics go.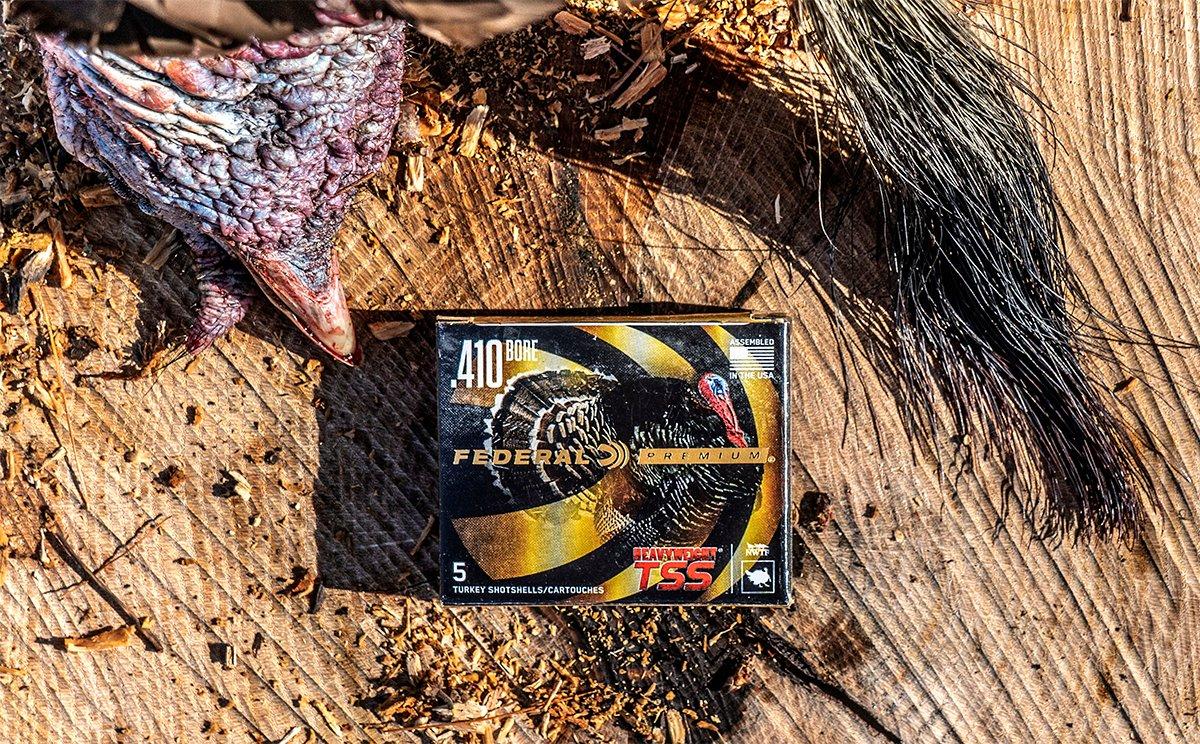 The TSS Difference
The .410 offering for turkey hunting might surprise some folks, but Dan Compton, Vista Outdoor shotshell product line manager, said it shouldn't: Tungsten Super Shot (TSS) pellets' incredible density are perfect for sub-gauge shotshells.
TSS pellets make hunting turkeys with a .410 a very viable option, he says. It provides the performance of conventional 12-gauge loads with a significant drop in recoil.
How have recent advances in shotgun loads made turkey hunting with a .410 a viable choice, according to Compton? It all comes down to the shot! A .410 loaded with No. 4 or No. 5 lead is underpowered for turkey and not the best option. A .410 loaded with TSS is over 50% denser than lead. That increased density brings energy, and lethality, to .410 loads, he says.
In relation to ethical kills, you may wonder what kind of reliable yardage window these loads provide. In a .410 TSS load of No. 9 shot, the traditional lead shot ranges of 40 yards is good, ethical range, Compton says.
[Don't Miss: Tested: Turkey Hunting with the Federal Premium TSS]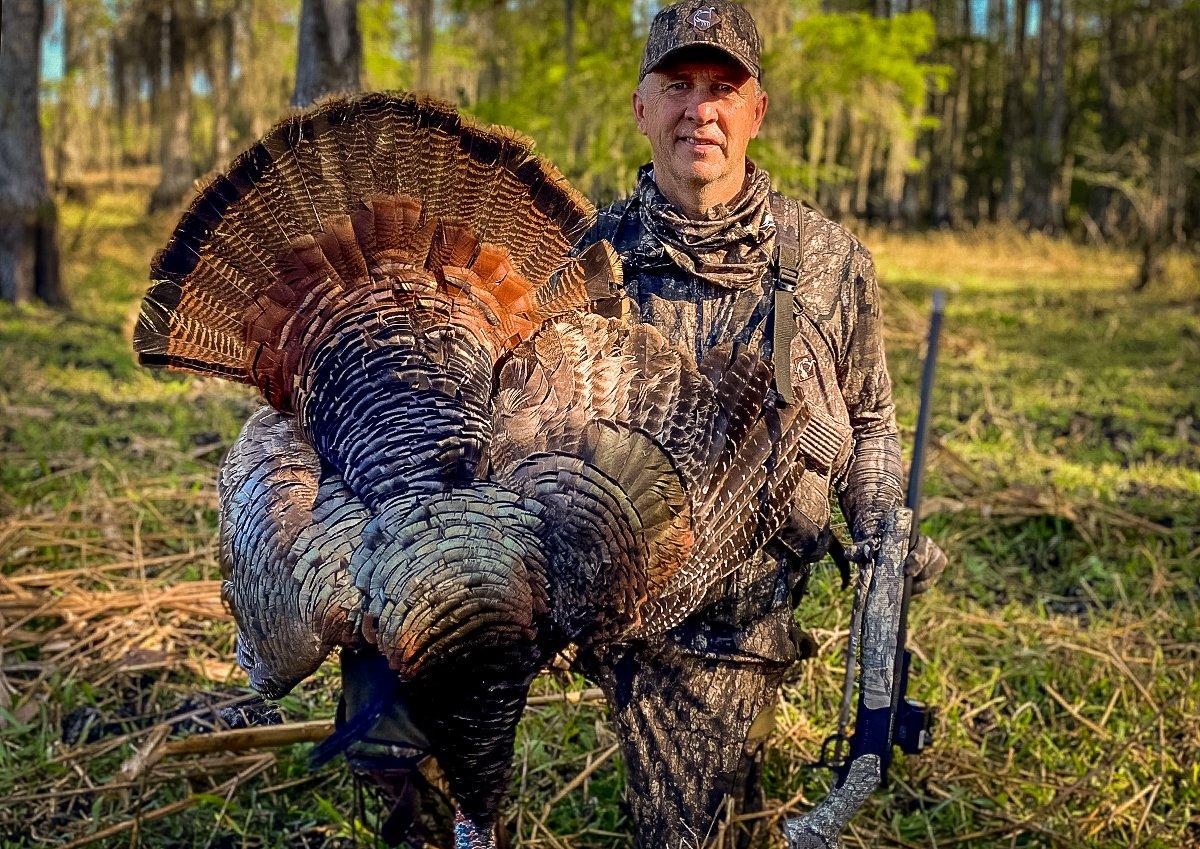 Big Gun Results
Of course, an old-schooler who views turkey hunting with .410s and lipstick-sized loads as a less-than-ethical choice might disagree. Compton has an answer for this hardened point of view.
TSS has increased density over lead pellets so you can get the same bang for your buck with a smaller shot size, he says. At the same velocity, a No. 9 TSS pellet has the same amount of energy downrange as No. 5 copper-plated lead (it hits as hard). A 13/16-ounce .410 load of No. 9 shot has 294 pellets. A 12-gauge 1-3/4-ounce copper-plated lead load has 298 pellets. The loads have nearly the same energy, lethality, and range with a fraction of the recoil on the shoulder.
What steps should a turkey hunter take to maximize use of a .410 and loads in the field?
You would want to pattern your gun for sure, Compton says. This will really give a true grasp on where your effective range will be. Several companies are designing .410 choke tubes now specifically for TSS and turkey hunting. I would also look at adding an optic or red-dot sight as well if your local regulations allow for that.
[Don't Miss: Shot Placement for Turkey Hunting]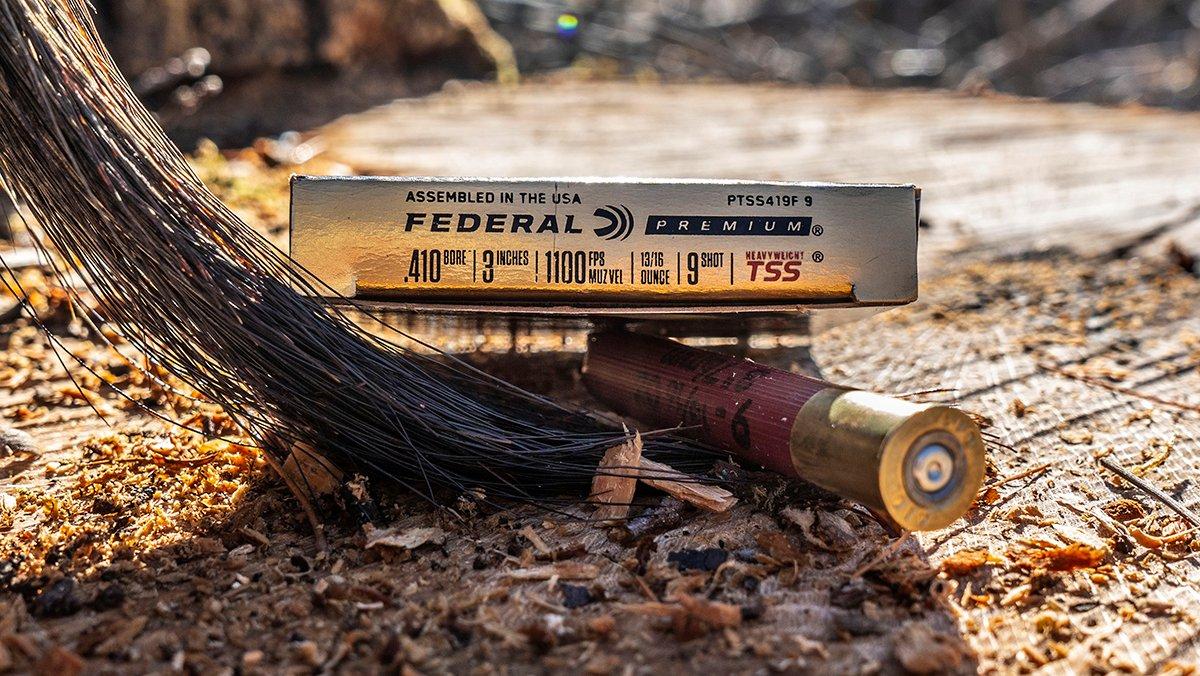 Old .410s and New Guns
There's surely a reason for old-school attitudes dismissing the .410 for turkey hunting.
For many of us older hunters, this little popgun was the first one placed in our hands back in the day. It was the original youth model, so to speak. And I shot my first upland bird with a .410, a woodcock, flushed by one of my dad's birdy beagles.
And maybe that's why I haven't given it a chance in the turkey woods.

As J.J. Reich, senior media relations man for Vista Outdoor, says, .410 scatterguns were originally designed with wingshooting in mind. They were not intended for still-shooting at the head of a wild turkey that is the size of a tennis ball. It is quite difficult to aim at a wild turkey target with the large brass bead on most .410 shotguns. The size of the bead can completely cover the turkey's head at 40 yards.
Reich, an avowed sub-gauge evangelist, says, For a turkey hunter, an ideal shotgun will have the capability to screw in a dedicated turkey choke for an ultra-dense pattern. The shotgun should also have an adjustable aiming system to pinpoint the densest pattern in the center of the kill zone.
And you could say the trend is moving the needle.
Over the past few years — especially with dedicated TSS shotshell development meeting the need — the sub-gauge trend has caught on and gun companies have stepped up. And for the record, using various 12-gauges, I've killed turkeys with TSS. I like it.
Nevertheless, along with the introduction of these new loads (and choke tubes) came the steady encouragement that sub-gauges, specifically the .410, could also drop a gobbler dead in its tracks. Some of my graying buds are even posting dead birds on social media this season, taken, you guessed it, with a .410.
So maybe there's even hope for this old 12-gauge pump-gunner.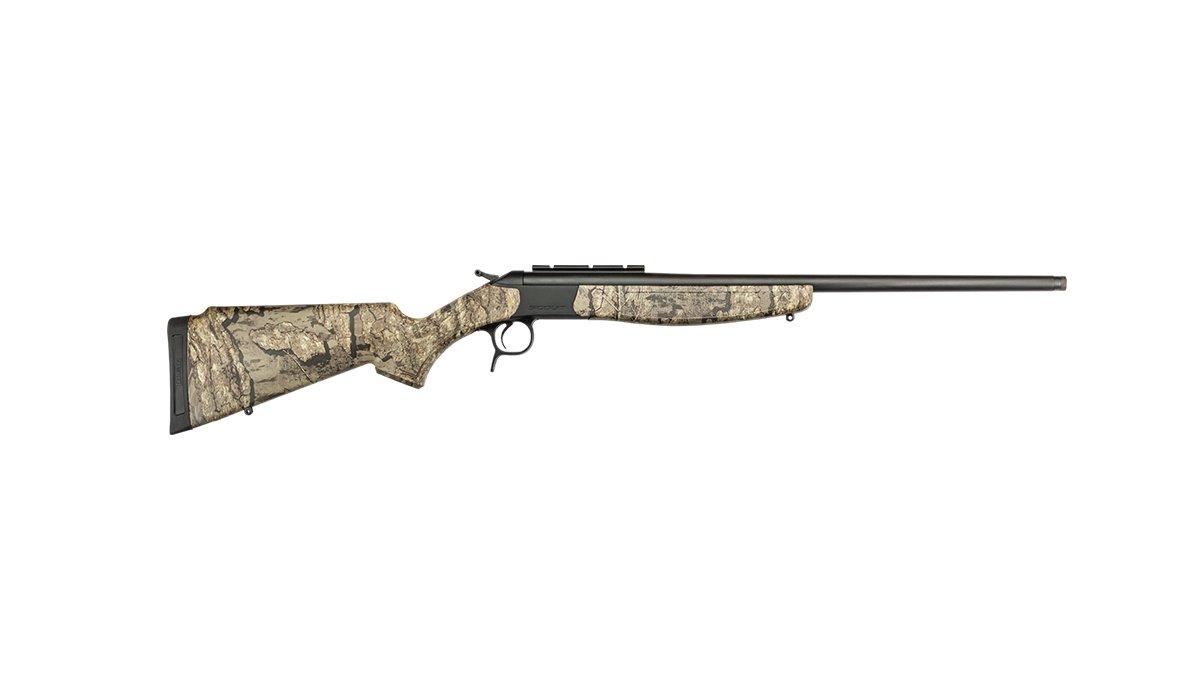 [Learn More: Scout .410 Shotgun Compact — Blued/Black Realtree Timber — X-Full Turkey Choke]
Different Strokes
Like Hickoff, my feelings on turkey guns erred on the side of the old school for almost 30 years. But a few seasons ago, I finally caved and left my heavy 12-gauge in the safe in favor of a light 20-gauge, and I've never looked back.
Loaded with Federal TSS, my 20 has proven to be absolutely lethal on gobblers to 50 yards and even beyond. That experience helped me trust a .410 enough to try it. Fact is, Tungsten Super Shot is the absolute difference maker for hunting turkeys with this tiny sub-gauge. My young son, Anse, killed his first bird last spring in Texas with his CVA Scout, which is a crackerjack of a single-barrel turkey gun, and about as good as you can get if you're in the market for a .410. Sporting a Jebs turkey tube and topped with a shotgun scope, Anse's gun throws a pattern no gobbler can survive out to 40 yards. I added a Swagger Stalker QD42 bipod to it, which weighs less than a pound and has a quick-detach mount for a picatinny-style rail. We can take the bipod off between setups in about a second, but with it in place, the rest definitely cuts back on the little-kid fidgets when we're calling at a bird.
It's a great squirrel gun setup in the fall, too — and there may be no better way for a kid to gain confidence with a new gun than by shooting a bunch of squirrels with it.
— Will Brantley