B
Not available
Wild Turkey Population
Eastern
Turkey Subspecies
37,568 estimated Spring 2022 hunters
Number of Licenses Sold Annually
Resident big-game license: $25.
One day: $10. Additional day: $2.
Cost of Resident License and Permit
Non-resident big-game license: $225.
One day: $130. Additional day: $8.
Cost of Non-Resident License and Permit
Home to Realtree's headquarters, Georgia is one fine turkey hunting state to visit in spring.
Fact is, management of its turkey hunting populations is strictly a spring-oriented deal. No fall turkey hunting seasons are offered in the state. 
Georgia turkey populations, like those through much of the Southeast, are in decline from successful post-restoration numbers. Biologists esimated that the state had about 250,000 to 300,000 turkeys in 2022. That was down from about 350,000 a few years earlier. On the glass-half-full side, that's compared to 17,000 in 1973, mind you, when the Peach State started its turkey restoration program.
All said, the state still earns a "B" Turkey Hunting Nation ranking.
Where to Go
Another aspect of Georgia turkey hunting worth noting is the variety of habitats.
From sprawling flatland pinewoods to red-clay farm country, classic Southern swamps and big-woods/Appalachian-style mountain hunting in the north, Georgia is a mosaic of good turkey spots.  
Plus, you can find walk-in places to hunt gobblers.
Georgia has decent public-land hunting potential, with almost a million acres of good wildlife management area spread across 90 properties. There's also the sprawling and remote Chattahoochee-Oconee National Forest in northern Georgia, offering 867,000 acres of opportunity for the hunter willing to work a little for a bird.
You can also find plenty of good turkey hunting outfitters in Georgia. Do your homework (double-check references) and look for a reputable operation, of which there are many. Sometimes a turkey hunting insider can connect you with another person.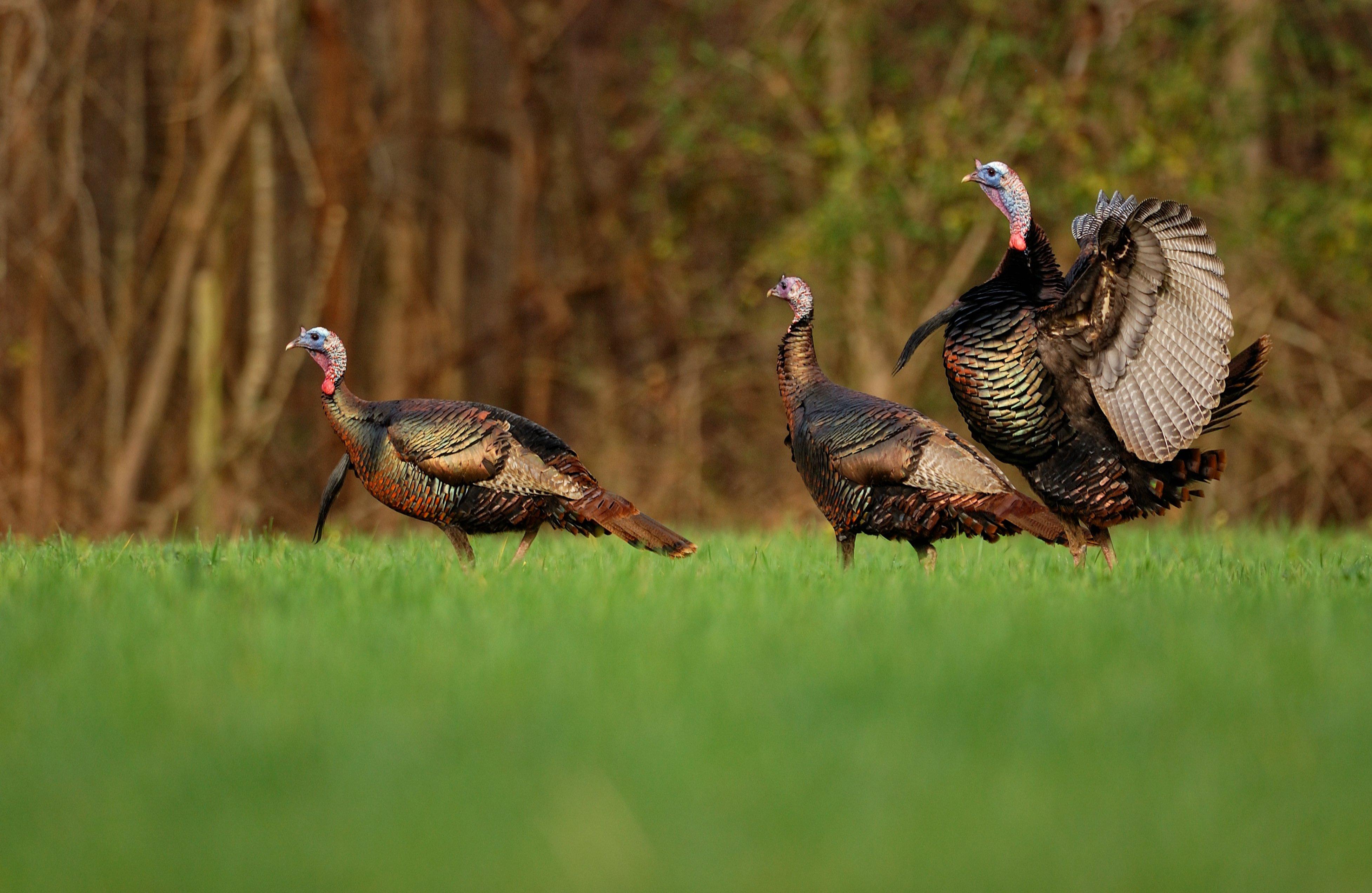 [Newsmaker: Turkeys for Tomorrow Group Aims to Help Declining Southeast Populations]
Go here for more Realtree turkey hunting.