C
20,000
Wild Turkey Population
Easterns
Turkey Subspecies
9,782
Number of Licenses Sold Annually
$48.50
Firearms hunting, $27.50; turkey permit, $21
Cost of Resident License and Permit
$156.50
Firearms hunting, $135.50; turkey permit, $21
Cost of Non-Resident License and Permit
New Jersey is the most densely populated state in the country. Even the state's estimated turkey population is up.
Low hunter density is an upside for Northeastern turkey hunters, though (9,782 spring 2022 licenses). And public-land opportunities exist for folks to take one spring turkey per permit (lottery drawing, followed by over-the-counter sales). Hunters took 2,317 turkeys during spring 2022.
Historical insights from the New Jersey Department of Environmental Protection include:
The Division's Turkey Restoration Project represents one of the greatest wildlife management success stories in the history of the state. By the mid-1800s, turkeys had disappeared in New Jersey due to habitat changes and killing for food. Division biologists, in cooperation with the N.J. Chapter of the National Wild Turkey Federation, reintroduced wild turkeys in 1977 with the release of 22 birds. In 1979 biologists and technicians began to live-trap and re-locate birds to establish populations throughout the state. By 1981 the population was able to support a spring hunting season, and in December 1997, a limited fall season was initiated.
There is now an abundance of wild turkeys throughout the state with turkeys found wherever there is suitable habitat. In South Jersey, where wild turkeys had been struggling just a few years ago, intensive restoration efforts have improved population numbers significantly. The statewide population is now estimated at 20,000-23,000 turkeys with an annual harvest of approximately 3,000 birds.
Hotspots include the Delaware Water Gap National Recreation Area, the Pine Barrens region, Wharton State Forest, Belleplain State Forest and Peaslee Wildlife Management Area.
Southern New Jersey turkey hunting areas 20, 21 and 22 have led the state in harvest the past five years. Northern state hunting areas 1, 2 and 3 have recently seen harvest decreases.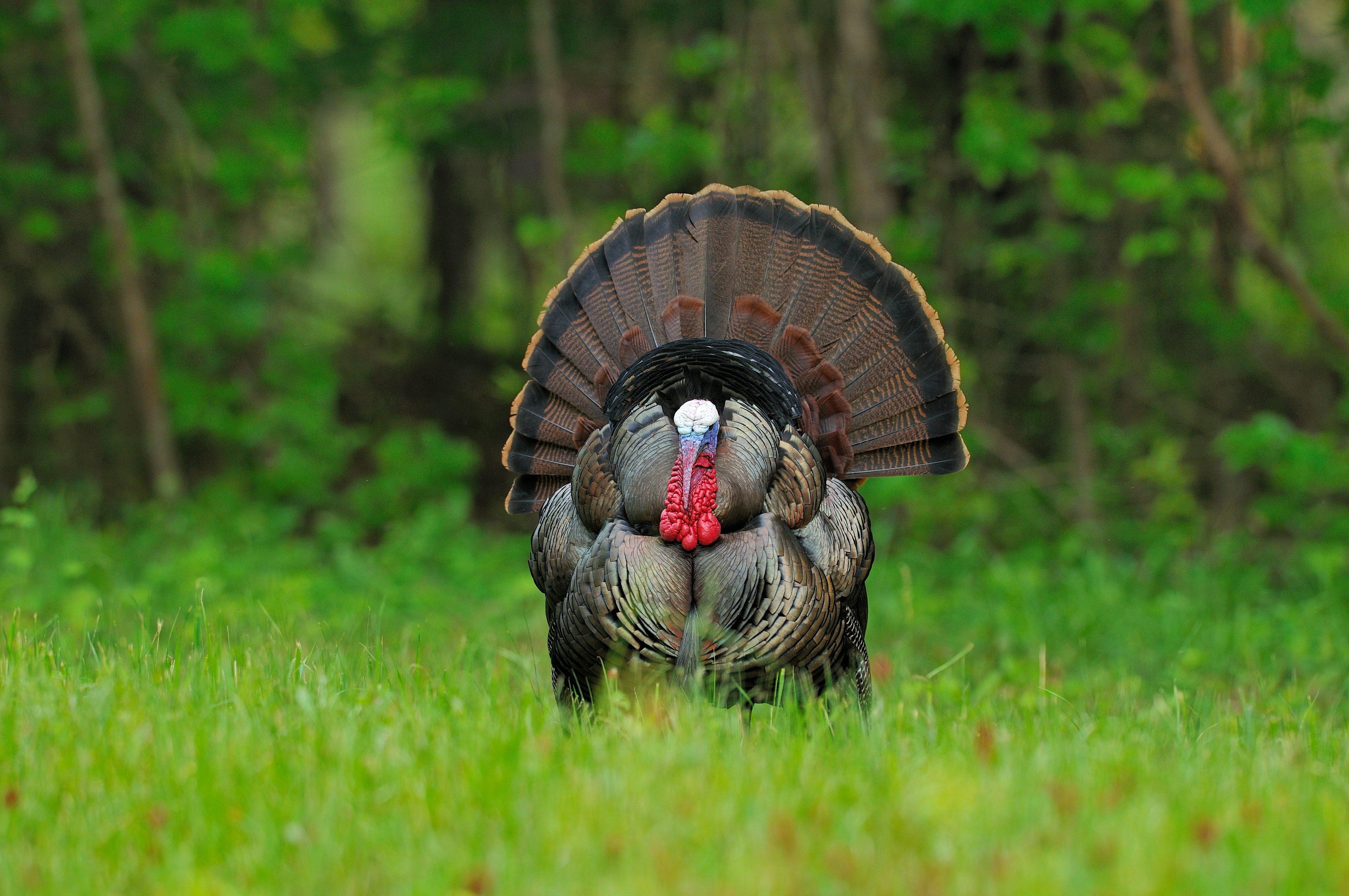 Go here for more Realtree turkey hunting.