B
Not available
Wild Turkey Population
Merriam's, Rio Grande, hybrids
Turkey Subspecies
7,000
Number of Licenses Sold Annually
Varies (see regulations)
Cost of Resident License and Permit
Varies (see regulations)
Cost of Non-Resident License and Permit
Wyoming turkey hunting surely feels like a big-game experience, if only for the rugged landscape you cover and wildlife you might see along the way, in addition to the big birds you're chasing.
Historically, Wyoming turkeys were first trapped and transferred from New Mexico to the state in 1935. Although Cowboy State turkeys are not distributed on the vast amount of public ground other Western states provide, it offers good success rates for local and traveling turkey hunters.
Annually, about 7,000 turkey hunters head to the woods each spring. The typical nonresident hunter success is about 70% in many areas, and about 50% for residents.
Like many states, Wyoming offers many walk-in areas — namely private ground that offers public lease hunting rights. Properties in 14 counties provide this access and are often prime locations. 
One of the most popular areas to hunt Merriam's is the Black Hills region, which borders Montana and South Dakota to the north and east. It's perhaps the only region of the country where the subspecies can be hunted in three states in such close proximity. 
Devils Tower is a well-known landmark you might pass on your way to turkey hunt. It's not uncommon to see fellow turkey hunters with tagged birds posing with that as a backdrop.
The Black Hills are no doubt the best location for public-land hunters, followed by the Laramie Peaks region, located in parts of Converse, Platte and Albany counties.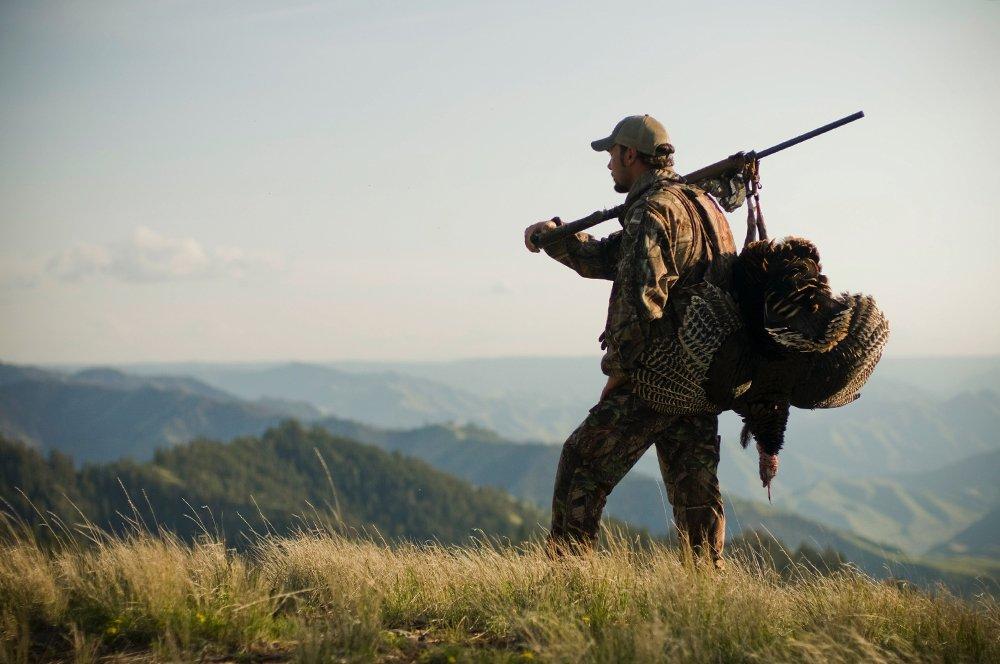 Go here for more Realtree turkey hunting.