Extend Waterfowling Trips by Hunting Public Ground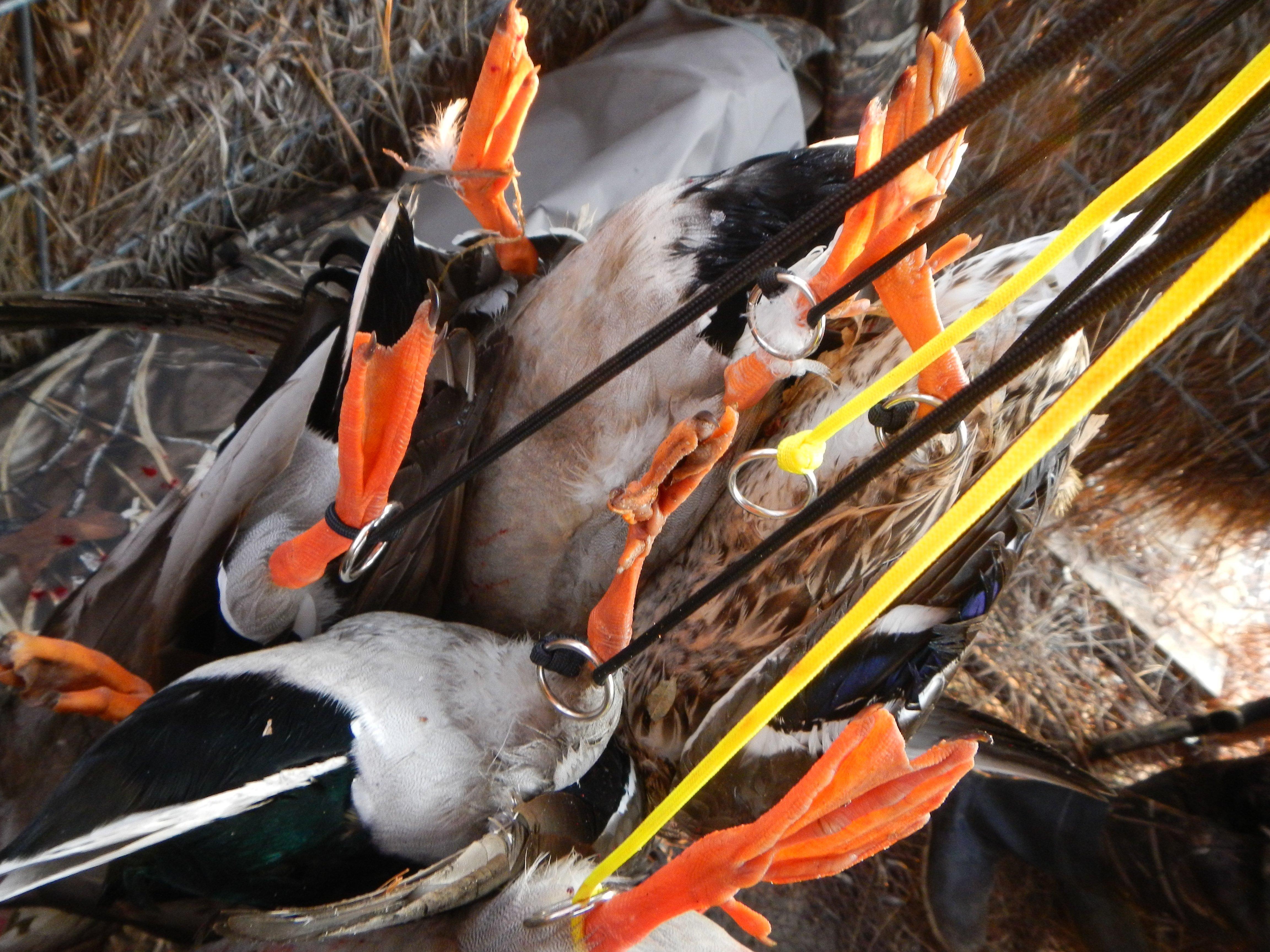 Curiosity kills ducks, plain and simple. Your willingness to go places and do things others won't gives you an edge over couch-surfing weekend warriors who hunt the same stake at the same refuge every Saturday. So, don't leave that ingenuity at home if you save money all year to afford a few days with a top-notch outfitter, because there are ways to extend a guided trip by focusing on nearby public land. If you're driving hours to pay to play, why not bring the decoy trailer or boat and finish the week on state ground? It's as simple as chatting up your guide on the best places to access (a few $20 bills don't hurt, either) and spending the afternoons scouting after morning hunts from private blinds.
Here are some locales to focus on with superb public access. Fair warning: Do not submarine your outfitter by door-knocking local private spots they rely on for client hunts. Stick to state and federal ground.
Long Island, New York
The outfit: elitelongislandoutfitter.com
Some of the best field honker hunting on the East Coast can be found on this small sliver of New York jetting into the Atlantic Ocean. There is little access to cut corn- and sod-farm fields unless you book a hunt with Rob Bellini, owner of Elite Long Island Outfitter. Elite could charge big money in a place where an acre of farmland can go for $50,000 (and that's the low end), but he doesn't. Elite Long Island Outfitter also has three Duckwater boats and long lines of decoys for sea ducks and divers. Plus, Elite can put you on brant and even some puddle duck shoots in the bays. It also has an upland preserve, where you can shoot as many roosters as you can pay for. To extend the trip, pull your boat, and get the local scoop from guides Steve D'Amico, Anthony Babich or Chris Spies, and cautiously hit the open ocean for a chance at scoters, bluebills and brant. Just be sure to play nice. Suffolk County is the wrong place to set up on top of local hunters.
Sumner, Missouri
The outfit: habitatflats.com
Late November is not a bad time to be in north-central Missouri. December through the first weeks of January are even better — if there's open water. You will find plenty of open duck holes and big bunches of all species of puddlers at Habitat Flats. It's pricey but worth it if you can save the cash (if not, try Dirty Rice Outfitters dirtyriceoutfitters.com to the southeast). Habitat Flats is located between three productive refuges: Swan Lake, Fountain Grove and Grand Pass. Grand Pass and Fountain Grove have daily drawings (check mdc.mo.gov for more information). Be advised, Grand Pass has an online quick-draw option just for Missouri residents, which allocates 75 percent of available hunt opportunities, but you can still score a spot during the week. Swan Lake is a National Wildlife Refuge and runs its draw through swanlake.recaccess.com, starting Oct. 1. And if the freeze is on, head south and check out Truman Reservoir.
El Dorado, Kansas
The outfit: kansashurtlocker.com
Non-residents have been crashing the greenhead party in Kansas for years, but there is still a ton of habitat there holding big numbers of waterfowl, and the Flint Hills is prime ground for ducks and mondo wads of snows, lesser Canadas and specklebelly geese. Hurt Locker hunts a mix of fields, large watersheds and small creeks (if you've never shot mallards this way when the freeze is on, be prepared for the best morning of your life). Quivira and Cheyenne Bottoms to the west are two of the most famous (and popular) refuges in the state for good reason. Early teal at Cheyenne can be spectacular if you get a wild hair next September. There is a ton of competition for access to farmer's fields by guides in this corridor, and it's territorial, so your best bet is sticking to public land. Closer to El Dorado, Fall River and Toronto lakes have ample hunting opportunities. Kansas has a phenomenal Walk-in Hunting Access Program with more that 1 million acres enrolled, most of which is open to upland hunting. Check ksoutdoors.com for more information.
Chico, California
The outfit: merlowaterfowl.com
California gets a bad rap for being unfriendly to hunters, but we're willing to put up with a few gun and ammo restrictions to shoot 10 specklebelly geese and 25 snows a day with Rocque Merlo of Merlo Waterfowl Co.
California is typically in the top three or four in terms harvest every year, said Chad Belding, host of The Fowl Life. If I were a college student at Chico State, there would be an abundance of public-land opportunities to take advantage of,
There's also plenty of flooded-rice puddle duck shooting to be had on Merlo's nine ranches, which span 7,000 acres. And don't forget you can kill seven greenheads — just remember it's only one pintail this year in one of the best places to kill a sprig in the country.
Rocque does it right, Belding said. He specializes in puddle ducks over rice, and we have had some unbelievable snow and speck shoots on his properties, too.
When your guided trip ends, checkout the Interstate 5 corridor, which has tons of public access, including Sacramento National Wildlife Refuge and Gray Lodge Wildlife Area. Belding has had some banger duck shoots at Gray Lodge with just one or two-dozen decoys.
I like to spread the decoys along the edges of the water to mimic birds resting after they have come from feeding on the rice, he said. Pack a couple of coot decoys for confidence, some pintails and a jerk rig. Gray Lodge is constantly seeing an influx of birds if the conditions are right.
Click here for more Realtree waterfowl hunting content. And check us out on Facebook.