Modern waterfowlers know the SBE's legacy of reliability. Here's the story of how it came to be, and a look at the new lineup for 2021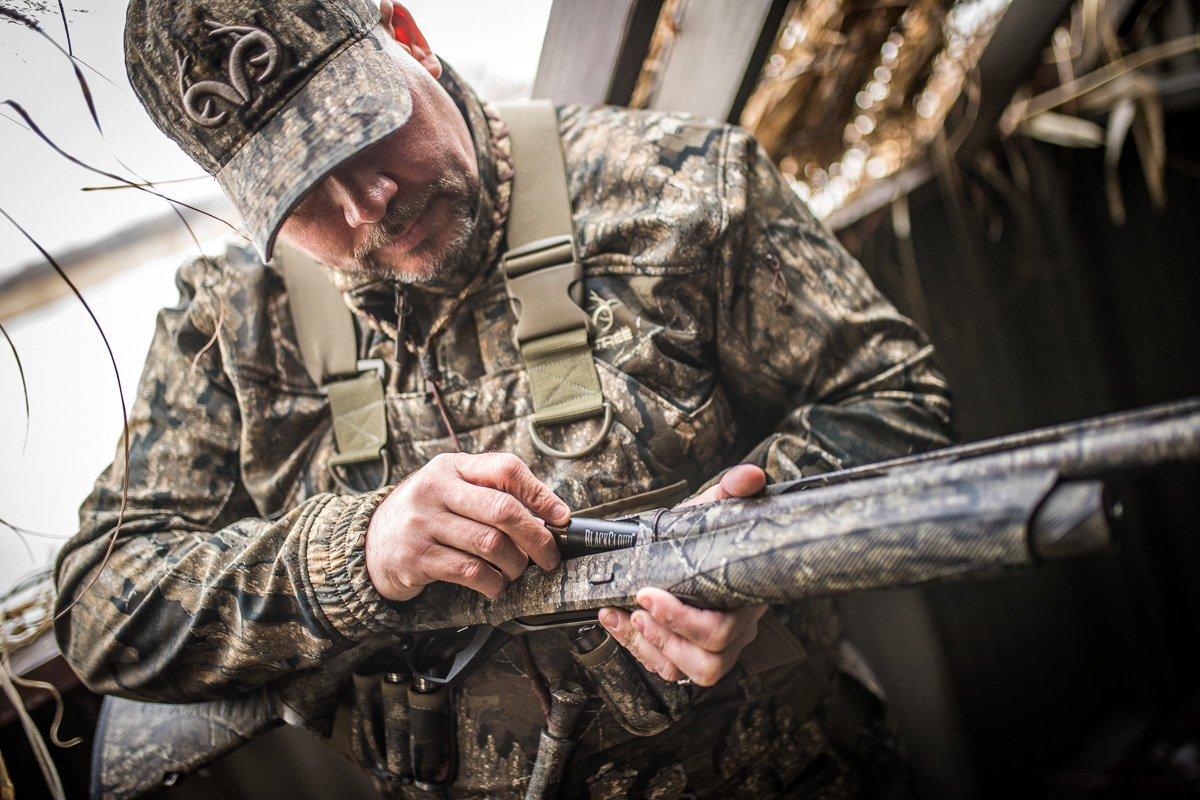 Dark forms whirled overhead as I glanced nervously at my phone, wishing legal shooting light would arrive just a little sooner over the North Platte River. Soon, the familiar rituals of another duck hunt would consume me. Yet this day was different. I was carrying a Benelli Super Black Eagle, a waterfowling tool familiar as an old friend. But the gun was a 20-gauge, an option not previously offered in this iconic shotgun.
Before getting into that, though, it's worth looking at the legacy of the SBE. Just about every modern duck hunter is familiar with the shotgun and its legendary reputation for performing in any weather with any shells. But when you examine the gun and its impact, you realize the SBE platform has transcended waterfowling and become more than just a great duck gun.
Roots of Steel
Benelli, an Italian manufacturer that began producing shotguns in 1967, started the modern auto-loader revolution by introducing the original SBE in 1992, one year after the federal ban on the use of lead shot for waterfowling took effect throughout the United States. The new gun used a patented Inertia Driven operating system, which was actually created by Italian engineer Bruno Civolani in 1967.
The federal ban on lead-shot ammo in '91 was … kind of a catalyst in Benelli's development of the 3-1/2-inch Super Black Eagle, said George Thompson, director of products for Benelli USA. While Benelli had been producing fine shotguns for more than 20 years, the launch of the Super Black Eagle in 1992 is really what started the company in the U.S.
(Don't Miss: Our 30 Best Mallard Hunting Tips)
The gun's soon-to-be-famous Inertia Driven technology provided consistent, reliable cycling for 2 3/4-, 3-, and 3 1/2-inch shells with no adjustments. Further, because the system blows gas and debris out of the barrel instead of using it to cycle shells, the shotguns continue to function in all weather conditions without requiring much cleaning.
At that time, 3 1/2-inch ammo was fairly new, Thompson said. There weren't really any other semiautomatics that shot it. Maybe a few pumps. Other companies came around to making 3 1/2-inch semiauto guns, but they didn't work well. And if they did work, they wouldn't cycle 2 3/4-inch loads. Benelli's ability to have that Inertia Driven Super Black Eagle that would reliably shoot 3 1/2-, 3-, and 2 3/4-inch shells just caught on like fire, and it was almost all word of mouth. Guys in the duck blind talked to each other and saw how well the gun performed. And it dominoed from there. Those first few years just developed the legacy for Benelli, which we're still building on today.
The federal ban on lead-shot ammo in '91 was … kind of a catalyst in Benelli's development of the 3-1/2-inch Super Black Eagle.

— George Thompson, Benelli USA
Initially, Heckler & Koch imported Benelli shotguns into the United States. But as demand for the SBE and its production increased, company leaders realized they needed to form a stand-alone entity, so they created Benelli USA, the American sales, marketing, and distribution arm of the Italian manufacturer.
That's when we really began having true marketing, and sales increased exponentially, Thompson said.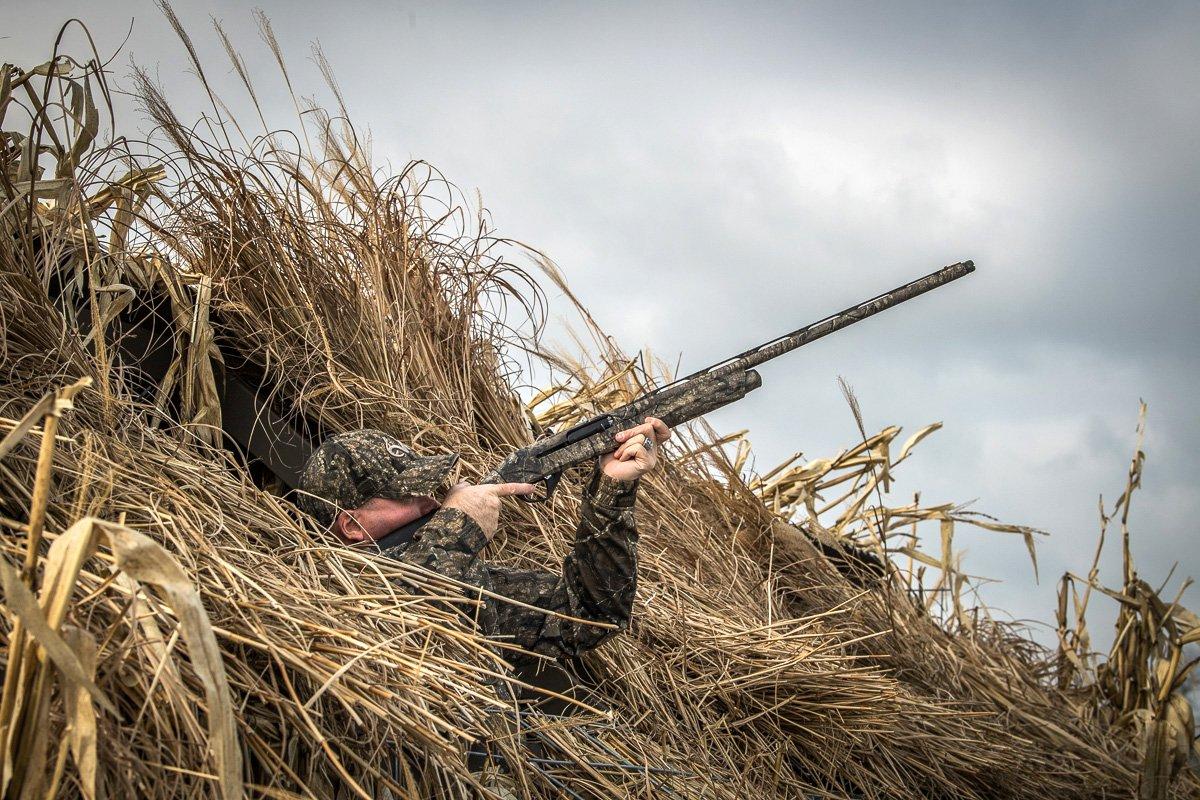 The Sequels Were Better
Meanwhile, the Benelli plant in Urbino, Italy, reinvested in research and development facilities and began focusing on new technologies. Much of that went into the SBE2, which was introduced in 2003.
We still believe today that the Inertia Driven system is the best operating system on the planet, Thompson said. We don't think we can make the guns that much more reliable in terms of the operating system, so we focused on other technologies.
The SBE2 featured new Crio System barrels and the ComforTech recoil-reduction system, a natural feature for an inertia-driven shotgun. And the additions proved to be hits.
It dumped accelerant on the exponentially growing sales, Thompson said. That's what really put Benelli at the head of the pack and put us in the No. 1 position for semiautomatic shotguns, which is where we are today.
In 2017, Benelli again raised the bar by unveiling the SBE3. Like its predecessor, the gun featured the same reliable Inertia Driven operating system but added several upgrades for overall performance and comfort. The guns are more ergonomic, with an oversized bolt handle and safety, plus the Easy Loading and Easy Locking Bolt systems. Also, Benelli optimized the location and size of chevrons in its Comfort Tech 3 recoil-reduction system to improve performance and added Combtech, a new cheek comb pad that greatly reduces facial impact and vibrations.
The heart of the gun hasn't changed since 1992, Thompson said. The improvements have really been about incorporating technology and then optimizing the older technology.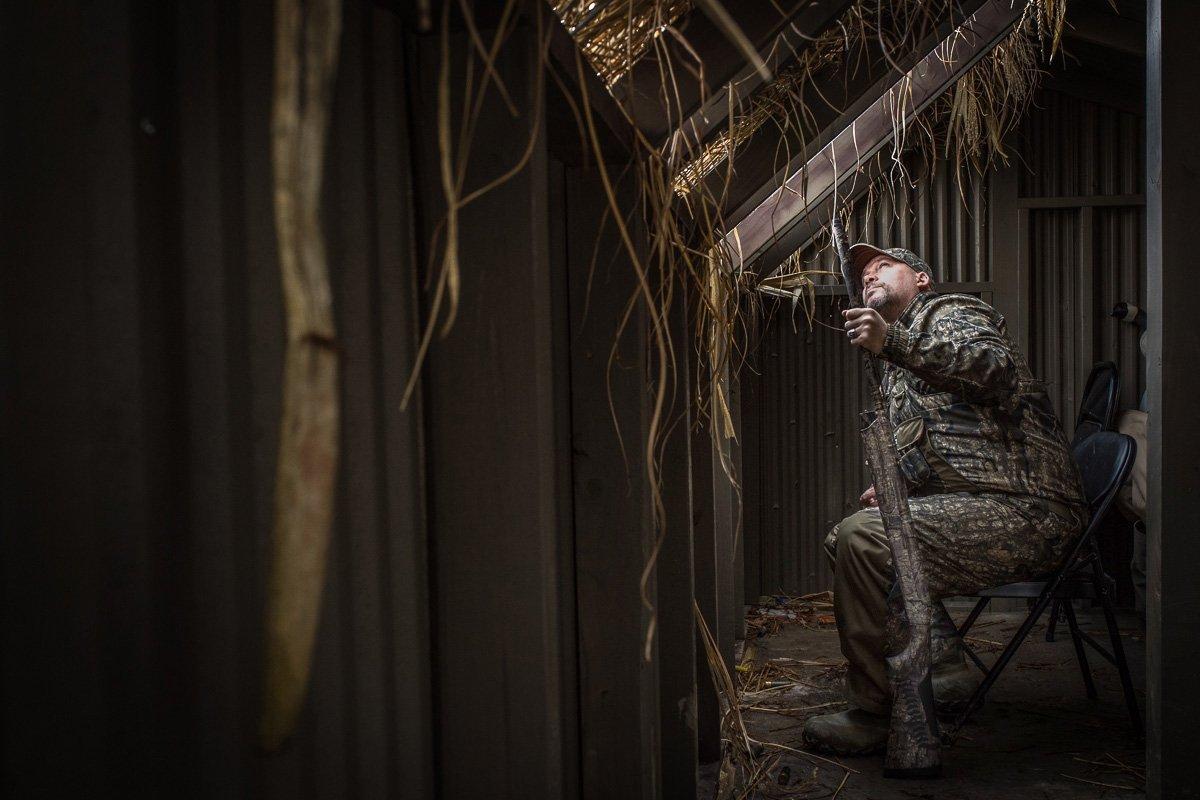 Hidden in the Marsh
As the SBE's reputation grew soon after its introduction, waterfowl hunters demanded camouflaged models, so Benelli partnered with Realtree.
We've been with them the whole time, and they were the first camo that we used, Thompson said.
"Since we released our first waterfowl pattern, they've had it on their guns, all the way here to Max-5 and Realtree Timber."

—Tyler Jordan, Realtree
Initially, SBEs were offered in X-Tra Brown, Max-4 and Advantage Timber. Models in Max-5 and APG followed. Guns in Realtree Timber were introduced in 2019. Along the way, both companies have grown in the duck hunting world.
They are the leading manufacturer in shotguns, and I'd like to consider us one of the leading camouflage brands, and I think the two have helped each other in the waterfowl space, said Realtree's Tyler Jordan. Since we released our first waterfowl pattern, they've had it on their guns, all the way here to Max-5 and Realtree Timber. They've been with us during the evolution in the waterfowl brands.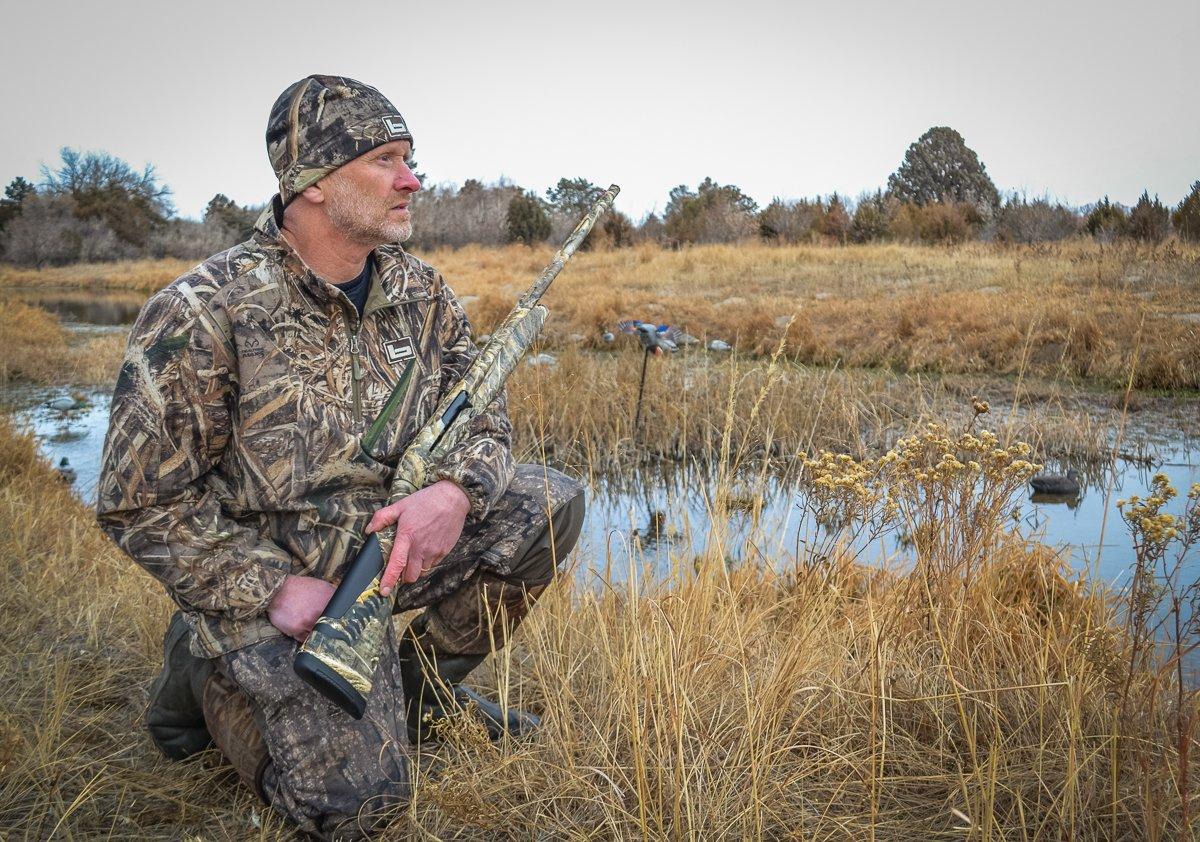 Legacy and New Additions
In January 2021, Benelli announced two new SBE3 models: 12- and 20-gauge guns chambered for 3-inch shells. And like the previous guns, they use the Inertia Driven system while incorporating advances that provide a better shooting experience.
They're fantastic guns, and I've shot them both a bunch, Thompson said. They're just going to continue to build on that SBE legacy. When you say SBE to people, you get different responses. Some say they're the best waterfowl guns. Some classify it as a 3 1/2-inch waterfowl gun. These new extensions are going to transform it so it's no longer just a 3 1/2-inch gun. It's essentially the waterfowl gun for whatever type of hunting you're doing.
I had a sneak peek of that during the hunt mentioned at the beginning of this story. Several other writers and I had joined friends from Benelli to test the new 20-gauge SBE3s during a three-day hunt for mallards and honkers near Nebraska's famed North Platte River. Although the ducks and geese didn't always cooperate, the shotguns performed flawlessly despite temperatures that almost dipped into the single digits most mornings. It was another testimonial to the longstanding reputation of the SBE.
Our core value is that we ensure every product — in particular the SBE — has the ultimate reliability, Thompson said. When those birds do it right, the last thing you need is for your gun to malfunction. Benelli's reliability removes that from being part of the equation.
Click here for more Realtree waterfowl hunting content. And check us out on Facebook.