A
89,100
Duck Statewide Harvest
81,900
Goose Statewide Harvest
18,600
No. Waterfowl Licenses Sold Annually
$22
Cost of Resident Waterfowl Hunting License
$100
Cost of Non-Resident Waterfowl Hunting License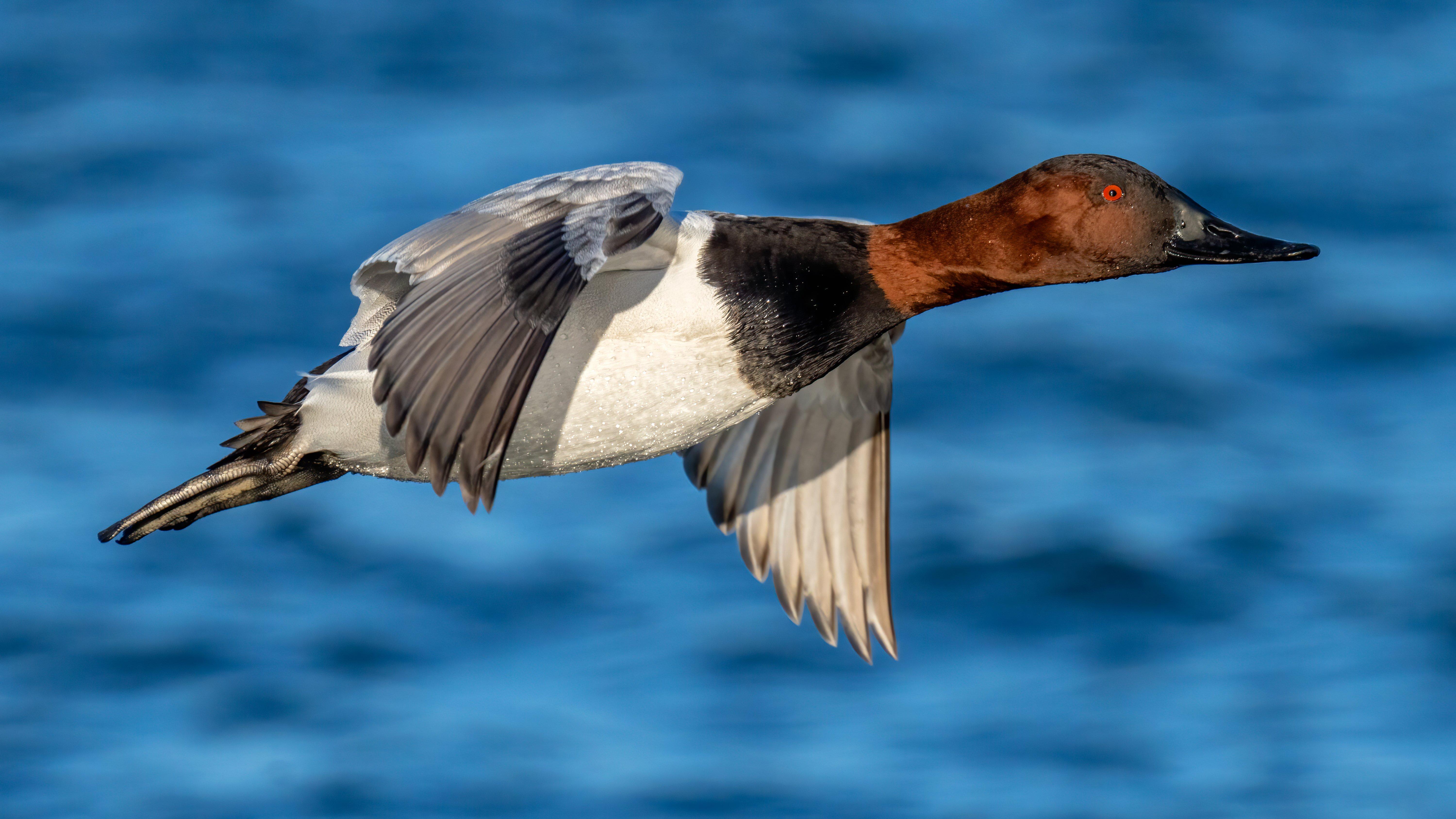 Photo by Krumpelman Photography
When you combine loads of enthusiastic hunters with diverse waterfowl opportunities, you see some impressive numbers.
New York hunters shot more than 89,000 ducks and almost 82,000 geese in 2022-'23. The usual suspects — mallards, buffleheads, wood ducks, black ducks and green-winged teal — led the way, but Empire State waterfowlers also took good numbers of wigeon, pintails, redheads, bluebills, goldeneyes, scoters, eiders and long-tailed ducks. Honkers topped the goose category, of course, but New York hunters also shot more than 5,400 snows and 1,200 brant.
Various waterfowl habitats — including inland wetlands, Lake Champlain, the Finger Lakes, Lake Ontario, Lake Erie and the Niagara River — and abundant public land give New York a solid A grade.