Greenwings, gaddies, and other puddlers are providing the best hunting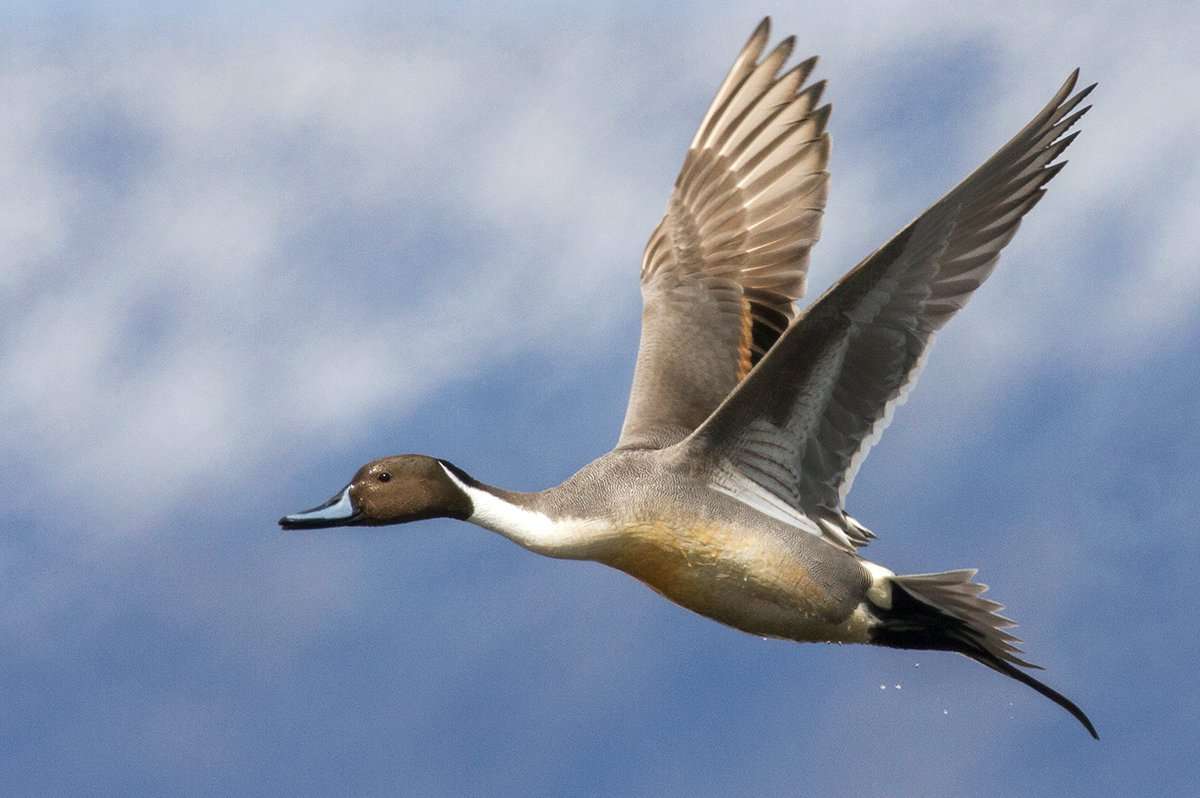 There has been quite a bit of water under the proverbial bridge since I last reported from the Pacific Northwest in mid-October. The first goose split has come and gone. Elk muzzleloader season, too. Modern rifle deer season ended on Halloween, and I'm finishing up a four-day late buck season… well, today (November 20).
Washington's duck season opened October 15, with mixed fanfare from both sides of the Cascades. Some hunters did well. For others, it was hit or miss. I had a couple of slow outings in the southwestern corner of the state, just off the coast, in October, and although I didn't get skunked, the hunts weren't anything to write home about.
But then came November 4 and the rains. A lot of rain. Astoria, Oregon — about 25 miles from the fields I hunt — got 4 inches of rain November 4. Understandably, that much rain in less than 24 hours raised river levels to or slightly above flood stage, and covered most of the fields between the coast and the Coast Range, as well as points east and south toward the Interstate 5 corridor, with a bunch of water.
On November 7, I drove to a 30-acre pasture field, rousted 300 — maybe more — mallards, wigeon, and greenwings out, set two dozen short-cord floaters and a handful of Dive Bomb socks, sprawled out in a grassed Aquapod, and shot a seven-bird all-drake limit one at a time, with none farther than 25 yards, in about three hours. I sent Julie, my wife, a picture, packed my stuff, and went home. Four days later — four very dry days — I went back only to find no water and no ducks. Hero to zero. Riches to rags.
And they ain't been back since. In fact, since that early November deluge, western Washington has not had a significant rainfall event, meaning birds are back on the bays, tidal marshes, and the Lower River until the next soaker. That's okay, though, because there seems to be plenty of birds here right now, with more mallards than I've seen since we moved back in 2015. I've also seen good numbers of greenwings and a decent amount of wigeon.
Friend and fellow hunter Brad Bortner, former chief of the Migratory Bird Division of the U.S. Fish and Wildlife Service, hunted the Lower River the week of November 14 with a couple of colleagues and another former chief.
Lots of bluebills, he said. Healthy numbers. And quite a few dabblers, too. Really good numbers there. And not a lot of pressure.
In eastern Washington and northern Idaho, Ben Lander attends the University of Idaho and serves as chairman of the Vandal Ducks Unlimited chapter, as well as pro-staffing for local legend Bill Saunders. He reported plenty of rain November 4 but a lack of precipitation since.
Behind this, it's been clear and cold, freezing at night and then thawing during the day, he said. The early season pintails, wigeon, and teal have become less numerous, and those have been replaced by a majority of mallards.
Lander talked about migration days during the first two weeks of November, with a weather change around November 13 that produced hard water night and day.
Any little waters are locked up and have several inches of ice on them, he said. The mallards are congregating on any remaining open water, and those with the means and ambition to scout to find these open spots are doing very well.
In Nevada, Banded pro staffer Travis Lyle reported overnight lows in the teens, which is locking up most of his water and putting the ducks on the sit until well after legal shooting time. Geese, he said, are a different critter and get into their own routine during cold weather.
We're doing midmorning hunts now, he said. Some guys are still getting out there in the dark, but when they're coming out, we're going in.
With current conditions, Lyle is looking for small pockets of water that ducks are keeping open and keying on those shallow hotspots.
Actually, we do have quite a few birds around right now, he said. Shovelers. An influx of pintails. Snows and swans with the cold. Some divers — not so much where I hunt — but I'm hearing of some canvasbacks. A higher number of gadwall and wigeon. Most notable, he said, are the impressive numbers of green-winged teal in his area. Thousands of greenwings, he said. Just flock after flock after flock. We had some decent cinnamons [numbers] around for a while earlier, and there might still be some off in some corner.
I recently told Chris Staffeldt, another Banded pro staffer, that I didn't even know Arizona had water, let alone ducks. However, after talking to Staffeldt, it seems I was mistaken.
Hey, great timing, he said. Just getting home from a hunt. We shot a five-man limit this morning. One pintail. Two mallards. One shoveler. And 31 green-winged teal.
That appears to be a common denominator in the flyway with North America's smallest puddle duck — and when the USFWS said numbers were down. (In fairness, the USFWS put the number of greenwings in 2022 at 2.17 million, down from 3.17 million in 2019, or a 32% drop, but still at the long-term average.)
Staffeldt said that although water conditions in northern Arizona are dismal, the central lakes and water tanks are holding decent water, and that's where the ducks are.
Some years, we're coming out with one species, he said. In 2021, it was 70% gadwalls. But it's kind of a crap shoot as to what we're getting. A real coin toss. Mallards, he said, are the cherry on top, simply because they don't see many. However, their bread-and-butter birds are gadwall, wigeon, and greenwings.
But I killed a canvasback a couple of weeks ago, and a couple of buddies killed two cans. Four years ago, a kid I know killed some wood ducks. We don't get wood ducks in Arizona.
So you just never know.
(Don't miss: 5 Types of Public Duck Openers)

Click here for more Realtree waterfowl hunting content. And check us out on Facebook.