Birds Pushing Into Kansas and Oklahoma as Winter Arrives
Date: Dec. 7
Location: Flyway-wide, trending toward the middle and southern portions
Overview
With the calendar page flipped to the year's final month, it's time to shift duck hunting attention from the northern parts of the Central Flyway to the middle portions. December is when Nebraska, Kansas and Oklahoma come into their own, so that's where we'll focus our report, though South Dakota still seems to be holding some ducks and offering some opportunity.
Major Weather Trends
After an early arctic plunge on the Great Plains, November's first half continued with a cold and blustery pattern that kept birds moving south out of the Dakotas, as smaller and progressively larger waters froze. The second half of November turned mild, and that slowed duck movement. Birds settled in and were happy to stay where they were.
December's early cold snap on the northern plains started things moving again, but that doesn't seem to be developing into much of a hard pattern, as overall, the first half of December looks pretty mild through the Flyway, with predicted highs in the 30s and then 40s in Nebraska, 40s in Kansas and some 50s in Oklahoma. But nights are going to stay cool — into the 20s and 30s — so that should help hunting.
We just got our first taste of winter here in Kansas, said Tom Bidrowski, waterfowl biologist with the Kansas Department of Wildlife, Parks and Tourism. There has been nothing weather-wise until now to concentrate birds. October and November was duck purgatory in Kansas. We had one push of birds early in November, and then just more bluebird days. That all changed now.
Those are probably Nebraska birds heading south.
The Platte River had birds last week, said Tim Peterson, regional biologist with Ducks Unlimited in Nebraska. But this cold has pushed them on out.
I am expecting to see more birds coming into Oklahoma than we have had, said Josh Richardson, migratory game-bird biologist with the Oklahoma Department of Wildlife Conservation. We just got hit with some cold. It has been so mild here. This is good, and things should be picking up with the weather hitting the ducks to the north. Reports are already good just this week of ducks entering the state.
We finally have some colder air, with lows in the 20s and highs in the mid 40s. For Oklahoma, that's about what you want around here to bring birds in but keep them around.
Water and Habitat Conditions
South Dakota had some deep cold in early November that started to lock things up. A mild second half of the month stabilized the situation and kept a few birds around for late-season hunting.
Nebraska's Rainwater Basin has been slow, I think we are close to done there, Peterson said, especially with the expected freeze-up.
The first few weeks of the duck season in Oklahoma have been pretty decent, Richardson said. Mostly the weather has been super mild, but a few fronts have helped.
We could use some moisture here in Oklahoma. We have been real dry statewide, and that could affect duck hunting some. No place in the state has received more than a quarter-inch of rain in the last month to month-and-a-half.
The eastern parts of Oklahoma, especially the northeast, do have some water, so that's something important to consider. That might be the best region to hunt given this dry pattern we're in. Out west, too little rain — really none at all — has removed water from the landscape. And that could make waterfowl hunting tough.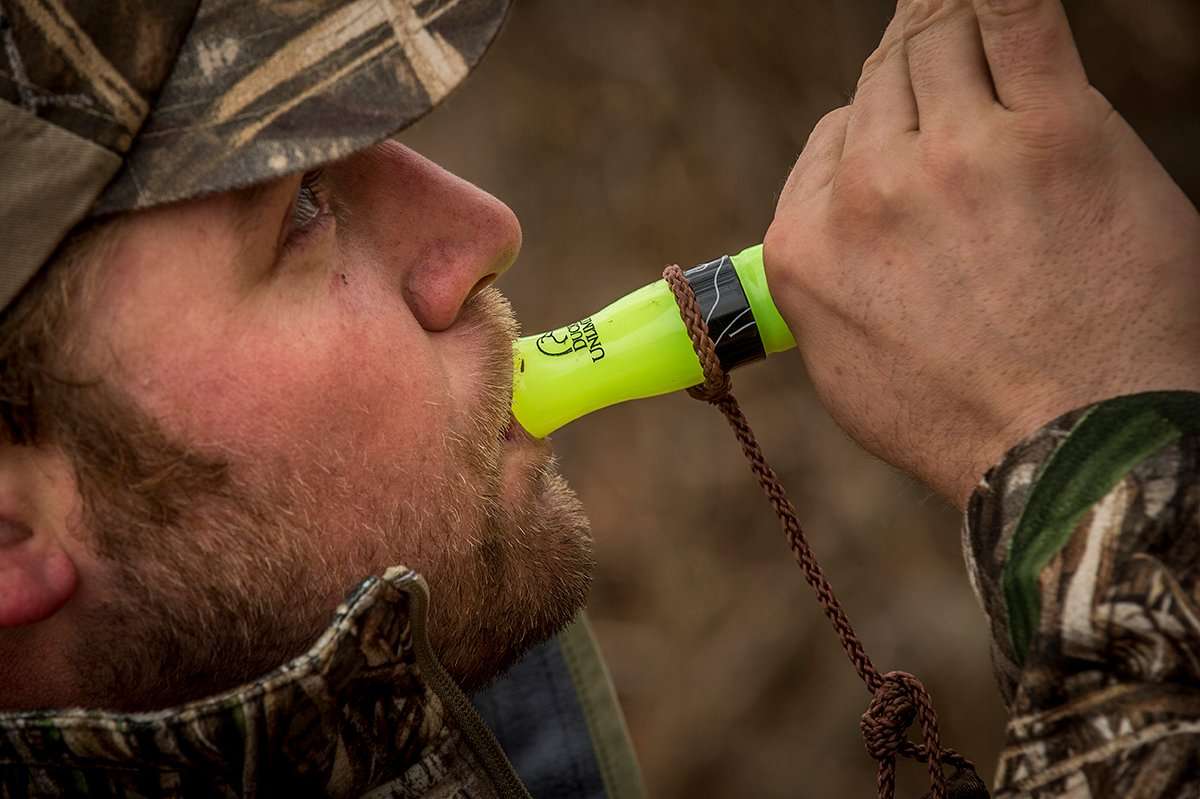 Species and Numbers
In November, we had mostly gadwalls, shovelers, wigeon and some mallards in Kansas, Bidrowski said. I expect us to be getting more mallards in now, considering the cold weather in the early days of December to the north.
But we still haven't seen the big push of mallards here in Kansas. Yet. What we are seeing though, are some goldeneyes on the big reservoirs. That means it's freezing to the north, and the mallards can't be far behind.
The recent full moon had birds moving a lot at night, and that didn't help the hunting, either,
Mallards have been scarce in Oklahoma, and the ones in the state have been around a while and are well educated.
Most of our mallards have left the eastern part of South Dakota, said Rocco Murano, senior waterfowl biologist with South Dakota Game, Fish and Parks.
The water is just smaller there, and it is all froze up. But there are plenty of greenheads along the Missouri River.
Hunting Reports and Advice
What happens this week will drive the rest of the season in Kansas, Bidrowski said. We need cold to drive the ducks in but enough cold to freeze most everything up and move them on.
I would concentrate on one of two places in Kansas. One is the southeastern reservoirs. Those might be good later on. The late southeast season should be good. The norther two tiers of counties, and some of the reservoirs up there, will get birds first. Places like Norton to Tuttle Creek across the top of the state.
One exceptional duck hunting spot in western Oklahoma to hunt is our Hackberry Flat Wildlife Management Area, Richardson said. It's in the far southwestern corner of the state. It's a 2,000-acre wetland complex that has had some good restoration work.
Hackberry Flat defies the idea that birds exclusively in the eastern corridor of Oklahoma. That said, find some water in dry western Oklahoma and you could have a banner hunt.
Up in South Dakota, There are still a lot of ducks along the Missouri River, from Sioux City up to Chamberlain, Murano said. The Springfield bottoms are good. This lower river area will be excellent until the backwaters start freezing up.
With the cold we just had, ducks want to stoke up on grain. Field hunting should be really good in South Dakota from here on in.
We have a pile of birds on the mainstem reservoirs (Missouri River impoundments) right now, too. The water there is still open.
With fairly mild weather starting about Dec. 9, those ducks should stick around.
As for Nebraska, Peterson said a push of ducks should be coming when South Dakota's backwaters and reservoir back bays start freezing. An old-fashioned frigid arctic plunge will mean hunters should head to Nebraska's rivers.
Boat Ramp Chatter
Goose hunters in Kansas are doing pretty good on cacklers, snows and white- fronts, Bidrowski said. We haven't see huge pushes of Canadas yet, though there are enough in the state to make hunting worthwhile.
Geese usually show up before ducks in Oklahoma, and this year was no exception, Richardson said. Birds are in the state, and we have not peaked in numbers yet. I expect goose hunting to really improve through December. There is a lot of good field hunting coming up.
Season Opportunities Remaining
South Dakota
High Plains Duck (includes Missouri River corridor) open to Jan. 18
Low Plains South Duck open to Dec. 26
Low Plains Middle and North Duck open to Dec. 12
Nebraska
Zone 1: Duck open to Dec. 26
Zone 2: Duck open to Dec. 19 and then Jan. 8 through 28 on High Plains
Zone 3: Duck open to Jan. 7 and then Jan. 8 through 28 on High Plains
Zone 4: open to Dec. 19
Goose seasons are generally open to Feb. 11
Kansas
High Plains Duck open until Jan. 1, and then Jan. 20 through 28
Low Plains Duck second session is Dec. 16 through 31, and then late season Jan. 20 through 28
Southeast Zone Duck open until Dec. 31, and then again Jan. 6 through 28
Goose seasons are generally open until Feb. 28
Oklahoma
Panhandle Duck open to Jan. 10
Zone 1 open to Jan. 21
Zone 2 open to Jan. 28
Geese seasons are generally open to Feb. 18
Texas
Second ducks season splits open Dec. 15 and through Dec. 31 (North Zone), Jan. 7 (Central Zone) and Jan. 21 (South Zone)
Click here for more Realtree waterfowl hunting content. And check us out on Facebook.