Winter Weather Sends Ducks and Geese South in Great Numbers
Date: Dec. 7
Location: Flyway-wide, trending toward the Midwestern, mid-South and Southern states.
Major Weather Trends
A week-plus stretch of unseasonably warm weather gave way to winter this week as a massive cold front blew across the Midwest, sending temperatures plunging into the teens in Northern areas. Forecasters said cold weather would be the norm for the next few days, and increasingly frigid conditions might take hold next week. This kind of December weather moves waterfowl, so bundle up and grab some extra shells. They're on the way south.
Water and Habitat Conditions
Dry conditions dominated the Mid-South and Deep South, and hunters were desperately hoping for rain.
The water is low, said Realtree.com waterfowl contributor James Buice, who hunts Mississippi, Arkansas and Tennessee. It hasn't rained in a long time. The cold front is bringing some moisture but not enough to get water into the trees for timber hunting.
Justin Martin, general manager of Duck Commander, said the situation was similar in Louisiana.
The whole southern part of the flyway is in dire need of rain, he said. The river bottoms are dry, and there are no ag fields flooded that don't have a blind and hunters.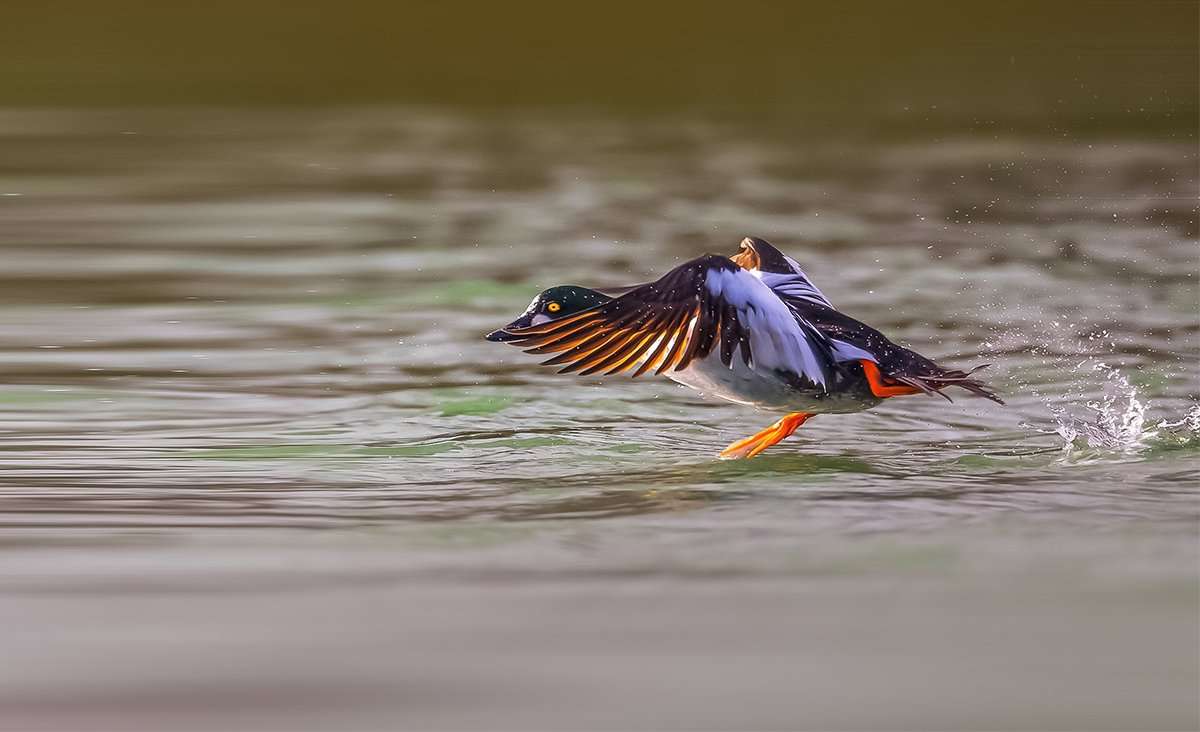 Species and Numbers
Jeremy Dersham, owner of Ridge and River Running Outfitters, which operates on Pool 9 of the Mississippi River between Wisconsin and Iowa, said the river was holding good numbers of mallards, goldeneyes and canvasbacks, but the birds were stale and fairly difficult to hunt. Plus, the final day of the season was Dec. 5 — just as the massive front pushed through Wisconsin.
We're going to miss the last mallard and black duck push by just a few days, he said. It is what it is.
Tony Vandemore, owner of Habitat Flats near Sumner, Missouri, said his area had lots of ducks — especially mallards — but warm conditions and bright moons had made hunting fairly slow.
Buice said the duck situation at his hunting areas was fairly typical for early December.
Numbers are average for this time of year, he said. Lots of spoonbills and gadwall; a few resident mallards. Snow geese are showing up in good numbers, and there are some specks in Arkansas. … Oh, we have a few redheads and bluebills poking their beaks into the South as well.
Martin said hunting during the initial portion of Louisiana's season was pretty good, with mallards and green-winged teal dominating the bag.
The first split was pretty good if you had water, he said. We are certainly in a drought around here. The number of birds we have is good for this early in the year, but the ducks are certainly hunting like late-season birds. We haven't had a push of migrators since before the season opened. The full moon we have right now definitely has the birds feeding at night and laying up on big reservoirs during much of the day.
The gadwall have yet to show up in great numbers. Our goose population seems to be reduced as well. We just began our split, and it couldn't have come at a better time. The birds and hunters both need a rest.
Personal Hunting Report
Hunting slowed down from Thanksgiving through early December, as many bluebills and other ducks migrated out of central Wisconsin. Flights of goldeneyes filtered into the area, and mallard and goose numbers remained good, but warm weather made for brief, inconsistent action. A buddy and I located a good pod of mallards and enjoyed a decent hunt one morning this past week. Then, on the season's final day, we got on the goldeneye X and had a barrel-melting hunt. It made me wish the season would last another week. However, honker numbers are strong, and there's still time to chase them in cut cornfields.
Boat Ramp Chatter
Hunters in the central and eastern portion of the flyway continue to report seeing more light geese this season. I saw a small flock of snows recently while chasing honkers, and then saw one juvenile snow in a field with several hundred honkers. Interestingly, Dersham reported that folks saw decent numbers of specklebellies along the Mississippi River corridor earlier in the season. Is this a migration shift or just an anomaly? Time will tell.
Upcoming Patterns/Hotspots
All hopes hinge on the early-winter weather sweeping across the country. Vandemore predicted that it would boost hunting.
Big front coming in tonight, he said. We should really load up.
Buice remained optimistic but took a wait-and-see attitude.
It's coming this way — the cold front, that is, he said. Hoping it brings ducks with it.
Click here for more Realtree waterfowl hunting content. And check us out on Facebook.