Water Levels Good, Ducks and Geese Filtering South
Date: Nov. 12
Location: New England, New York and south to Florida
What a difference a few weeks can make. Months of record heat and rainless days had hunters up and down the Atlantic Flyway wondering if this season would be another bust.
Weather Trends
That changed with a tropical storm, abundant seasonal rains and temperatures that were much closer to normal for late October and early November. Swamps that were well lower than normal pool or even dry throughout early fall are filled. Reservoirs and rivers are back up. Ducks and geese are on the move.
Now, an Arctic blast is expected to bring record cold to much the eastern United States. And it spells nothing but good news for waterfowlers. Although most water remains open throughout the flyway, the deep freeze will likely lock up shallow marshes and ponds in upstate New York and New England the next week or so. A few places are already iced up. Up to a foot of snow is expected in parts of New York, too.
The cold snap will stick around for several days in the mid-Atlantic, but temperatures will inch back up into normal ranges for mid-November. It's unlikely anything south of New York will freeze in the next couple of weeks.
Habitat Conditions
Water levels are generally normal throughout the flyway, including most of the lakes in central and southern Florida. Lake Okeechobee in particular has been suffering from low water levels in recent years, which has led to a shortage of food for wintering waterfowl. Not this year. Hard Core pro-staffer Eric McHugh said most of the marshes and lakes in his area of southern Florida are in great shape.
Things are normal in the Carolinas, too. Marshes and rivers are about normal throughout Virginia, Pennsylvania and New York. Corn and beans are mostly cut, and fields that were planted in winter wheat are in good shape.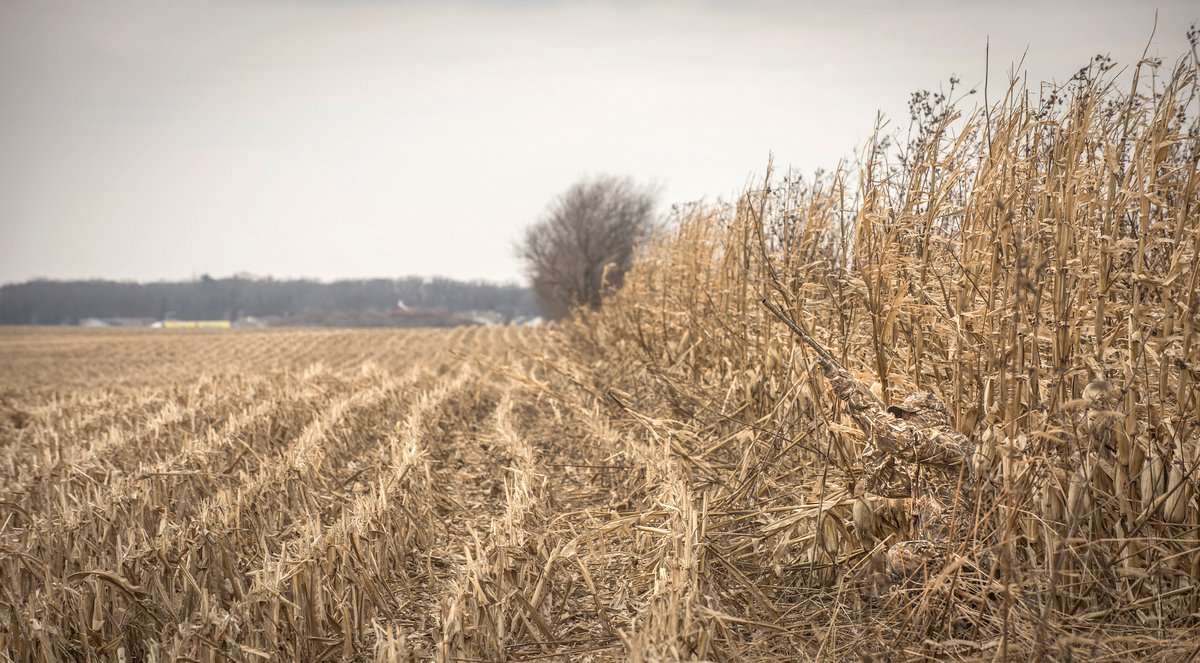 Species and Numbers
Hard Core pro-staffer and central New York resident Jeremy Bedette is seeing high numbers of birds on nearby Montezuma National Wildlife Refuge. Pintails, mallards, wigeon, and even some redheads and canvasbacks are stacking up on refuge waters. Unfortunately, few are venturing beyond the Montezuma boundaries yet.
We aren't seeing any snow geese, but they should be here soon with this weather, he said. They got some pretty severe winter weather to the north of us, so that should push the snows and even more ducks and geese down to us. There were even a few wood ducks still around, but I imagine this cold front will push them out. Canada geese are all over the place, and we are seeing a ton of green-winged teal right now. The geese should stick around for a long time.
Avery Outdoors pro-staffer Kevin Addy drove from his home in eastern Pennsylvania to hunt coastal New Jersey, where he found fair numbers of black ducks, some mallards, a few pintails and abundant Canada geese.
There are a lot of brant, but they aren't open, Addy said. You have to scout for the ducks. Some spots have pretty good numbers, but some places don't have any.
Back in his home territory, Addy said, Canada goose numbers were strong a few weeks ago but dipped, as those birds likely pushed on to the Eastern Shore, where they will spend most of the winter. He expects more geese to show up soon.
Duck numbers in eastern Pennsylvania were fair, he added, with a mix of mallards, some teal and even some remaining wood ducks.
Black ducks are showing up in good numbers along coastal New England and around Long Island, although mallard numbers are still low. Canada goose numbers are starting to build in eastern New York, Connecticut and Massachusetts, as migratory birds mix with abundant resident geese.
Ducks are showing up in good numbers on the Eastern Shore of Maryland, said Avery Outdoors pro-staffer Kenny Gray. Mallards and green-winged teal are especially abundant, but divers are still mostly absent.
I expect to start seeing more divers with this rain and ice we are supposed to get, he said. Goose numbers are decent, but I think we are a little behind. That really doesn't matter since we only get a 30-day, one-bird per day season, and that doesn't start until December.
Some birds are filtering down into the Carolinas, although Swansboro, North Carolina, resident Alan Bell said duck numbers are still fairly low. He is seeing a few mallards, but those might be residents, he said.
I saw a lot of bluewings a week or so ago, but I think they have moved out, he said.
Those teal are probably in Florida, where McHugh has been seeing lots of the little ducks. They should stick around for a while before crossing the Caribbean. Ringnecks are also showing up in good numbers, and other diver species are starting to trickle in to Florida, as well. Mottled duck numbers are strong, and resident black-bellied whistling ducks are off the charts, he added, thanks to a great hatch at least two consecutive years.
There are more whistlers than I've seen in the last 10 years, he said. Shooting a six-bird limit has been pretty easy. The various WMAs that are holding good water should be great places to hunt this season.
Dock Talk
As usual, Atlantic Flyway hunters are holding their enthusiasm until they see birds. Although there's a buzz within the waterfowl community about the impending Arctic blast, which will push into the Southeast, what that brings remains to be seen. The flyway's mallard numbers are so low, the U.S. Fish and Wildlife Service cut the limit in half. Cold weather won't change that. It will, however, bring mallards south. How far south remains to be seen. Things are just getting started in most of the flyway.
Click here for more Realtree waterfowl hunting content. And check us out on Facebook.