Hunters working hard to locate and score ducks and geese
Date: Nov. 14
Location: entire Pacific Flyway
Major Weather Trends
Unfortunately, mild is the word in western Washington. Indian Summer is nice, as I get a lot of things done that should have been a month ago, but it doesn't help duck hunting. We've experienced lows in the low 40s with record-setting or near-record highs in the 60s during the day. Forecasters anticipate temps will soon be closer to normal, but but even that, combined with sunshine and little to no wind, makes for rough hunting.
The West Coast is mild north to south; chillier in the eastern Washington and Oregon. Utah's Travis Madden, an Avery/Banded pro-staffer, said, We had some pretty cold weather that iced things up a bit, but then it warmed back up. This should keep the hunting good, (as it brought) a new push of birds from up north.
The Mountain West — Montana and Wyoming — has experienced periodic snow, but nothing that frightens waterfowlers into thinking hunting won't improve throughout November.
December? Who knows. I think we're looking at a repeat of 2018-'19 in western Washington: little sheet water, mild conditions and nothing to move birds.
Water/Habitat Conditions
Brad Bortner, retired chief of the Migratory Bird Division of the U.S. Fish and Wildlife Service, USFWS, just returned from Summer Lake in Oregon, where he said the water was a bit below normal. Currently, he's hunting eastern Washington northwest of the Tri-Cities and said the water seems OK.
Lots of ducks on the Columbia at Umatilla, he wrote. A fair number of snow geese, too.
Nevada was holding quite a few birds, according to Banded staffer Travis Lyle.
It started with a freeze (a while back), and now we have above average temperatures, he wrote. There's still a lot of birds in the area. Plenty of wigeon, teal, spoonies, gadwall and mallards. Feeding conditions appear to be great, with the birds having access to plenty of natural vegetation.
Meanwhile, birds in Idaho were scattered.
Tons of water around still, wrote David Harper, another Banded staffer, from Twin Falls, Idaho. Lots of birds in the area, but they're awful spread out. Sixty-degree days with sun and no wind have made for some challenging hunts, but the guys who are doing the work are scratching out their birds. Mostly mallards and Canadas now.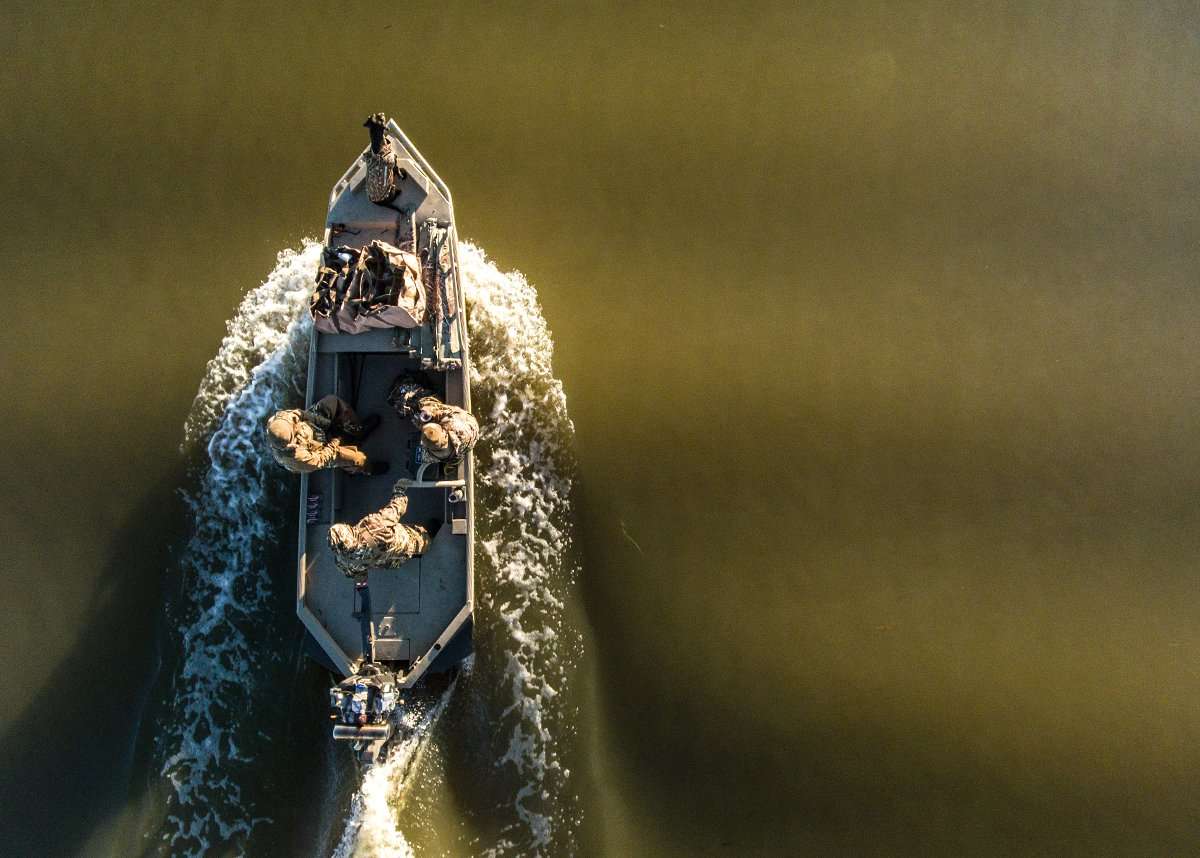 Personal Hunting Report
Spotty best describes it. I took high-school senior K.C. Beery to Willapa Bay in southwestern Washington Nov. 4 and had a fantastic hunt. It might have been the year's best. The wind and tide were perfect. We started with heavy fog, but the sun came out over our left shoulders and put a glare on the water. And it helped that the bay is currently holding thousands of wigeon, greenwings and pintails, with a smattering of mallards. We shot seven-bird limits in 90 minutes, with Beery, a new waterfowler, taking a true double and a Scotch double (two birds with one shot).
Doesn't always happen that way, I said.
Our take was 13 wigeon and a handsome drake greenwing. Wigeon were active most of the morning, along with a handful of pintails and greenwings.
Four days later, a buddy and I returned. Again, the tide and wind were perfect. The birds were there, but we struggled to kill one wigeon us in three hours. Even Sadie Mae, the black dog, was disappointed. The biggest change I saw was the appearance of quite a few buffleheads.
Jeff Lander and his boys, Ben, and Nate, stopped by briefly Nov. 10 with positive reports from the Columbia. The fields were slow. However, they shot a nice mixed bag off the main stem of the big river two consecutive days, including mallards, sprig, wigeon and bluebills. Cans proved elusive.
Chatter/Future/Hotspots
When you're blessed with a 107-day season, the first 30 days are just a start. Hunters who put in time and effort are finding and scoring birds, but they're not coming easily. We've had some weather that moved birds into southwestern Washington and points south. My snipe have returned to the yard for winter, so the ducks can't be far behind. I haven't seen many white-fronts or cranes this year, and no cacklers and lessers. I'm told they're here.
But it's early. We run until late January for ducks and mid-January for geese. Geese will then reopen in February and run through early March, so there's plenty of time.
Click here for more Realtree waterfowl hunting content. And check us out on Facebook.