Birds Abundant but Spread Out and Tough to Pattern
Date: Jan. 10
Location: the Central Flyway's southern reaches — specifically Kansas and Oklahoma south to Texas.
Major Weather Trends
The only major weather trend right now is that there is no major weather trend (in the form of snow or extreme cold) descending on the southern plains. Mostly, conditions have been and will continue to be that way. Ducks have settled into their winter patterns — but sometimes in a state or two north of where they might usually be at this time of year.
Yes, it's been extremely mild, said Tom Bidrowski, migratory game-bird specialist with the Kansas Department of Wildlife, Parks and Tourism. Days in the 60s have not been uncommon here.
The report is similar through Oklahoma south to Texas.
Yes, it's very mild here, said Kevin Kraai, Texas Parks and Wildlife Department waterfowl program leader. There have been only a few cold snaps, and for the most part, we see pushes of birds when they have those cold snaps up in Nebraska, Kansas and Oklahoma.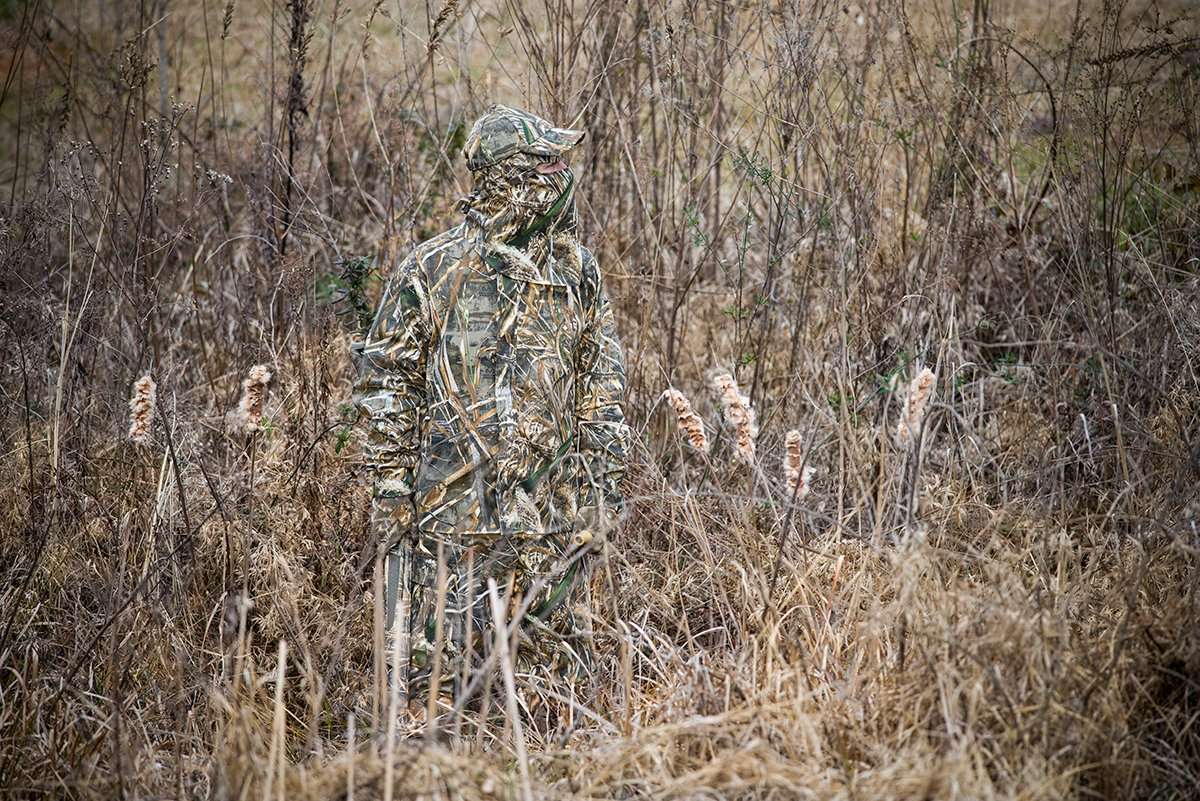 Water/Habitat Conditions
We are flush with water on the landscape, Bidrowski said of Kansas. With the wet fall we had, ducks are doing fine, not stressed at all, but not concentrated. Hunting may not be fast and furious, but there are plenty of birds around. They are just so spread out, though.
Water is everywhere in Texas too; almost biblically so.
We are way, way above average for precipitation, Kraai said. It's exceedingly wet —more so than I have seen in 20 years. It's incredible. There is water everywhere, and everywhere is full — reservoirs, ponds, bottomlands, creeks, rivers, you name it.
Species and Numbers
We're flying our winter waterfowl transects right now, Bidrowski said. Birds are here but extremely spread out across the landscape. We are starting to see a lot of pintails in Kansas this year. That's nice to see.
Up in Nebraska, it's still a mallard game.
Birds are in their traditional wintering areas, said Mark Vrtiska, Nebraska's waterfowl program manager. Big rivers and large reservoirs are seeming to hold more birds than smaller water.
In Texas, our pintail numbers are looking good, Kraai said. And many blue-winged teal have stayed in-state due to the mild and wet, almost ideal, conditions. Those teal have helped hunter success rates. On the other hand, we have nowhere near the numbers of redheads we usually get down on the coast. We're trying to figure out why. The water is good, and there's plenty of shoal grass. It's a mystery thus far.
Hunting Reports and Advice
Hunting has been hit or miss in Kansas, Bidrowski said. Hunting during the cold snaps is a hit, because the birds have to focus in on what water that's not iced over. Then it gets mild, and hunting becomes a miss because the birds are so dispersed.
For field hunters, Bidrowski stressed extreme scouting to find birds and get on the X.
The freeze-thaw cycle we're having makes it tough, he said. Patterns are hard to identify. That's why you've got to get your scouting done early and often. We don't have as many cackling geese as usual, but there are lots of snow geese in the state. Canada geese seem to be coming and going with the snow line.
All our water isn't boding well for hunters, Kraai said. Now don't get me wrong. We have ducks here. Lots of them. But they have so many places to be, it's hard to hunt them for numbers. The wet conditions are great for ducks, but not for hunting them.
Boat Ramp Chatter
What's good for ducks is usually tough for hunters, Bidrowski said.
That about sums up the boat ramp chatter for the flyway. The odd back-and-forth-but-mostly-mild autumn and early winter have ducks dispersed and hunters somewhat flummoxed. To look at a silver lining, though: Ducks, and lots of them, should make it through winter fine and be in great shape when they return to the breeding grounds next spring.
Click here for more Realtree waterfowl hunting content. And check us out on Facebook.