A Day in the Life of a Pro Staffer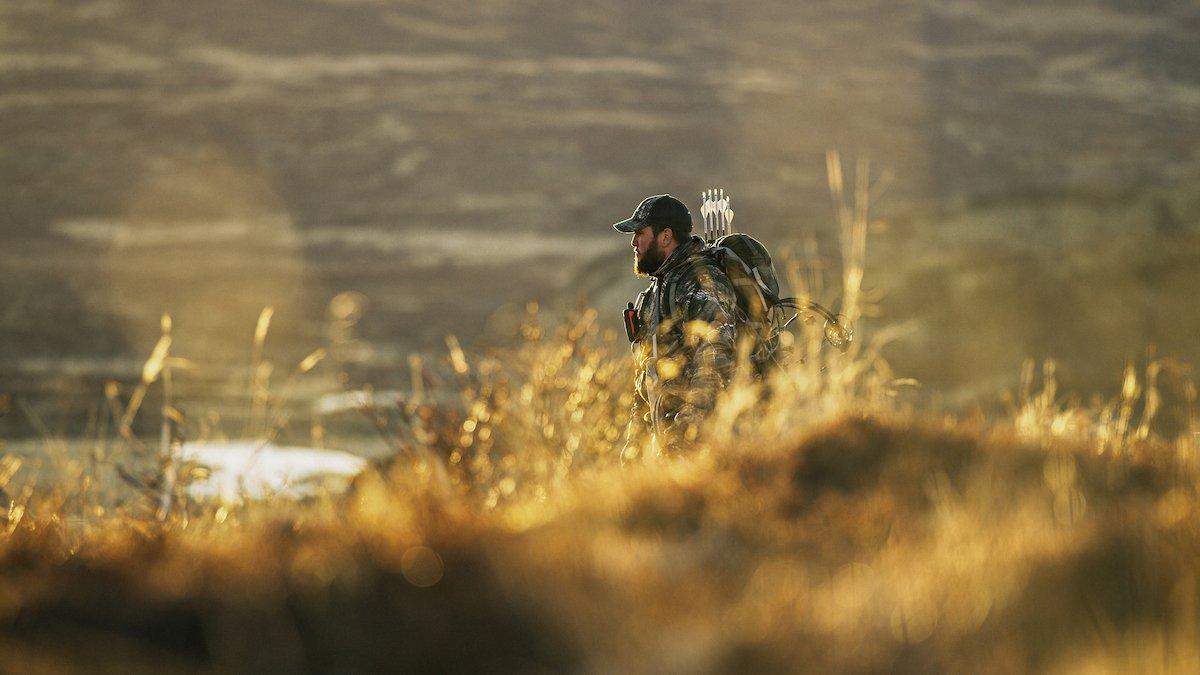 Ever wonder what it takes to be a Team Realtree pro staffer? Only the best of the best get asked to join this elite team. Those who make it are world-class hunters and game callers who not only wear and support Realtree camouflage but who give their every effort to promote the sport of hunting. Here's how these select few won their spots on the team and just how they go about telling the Realtree story and endorsing the brand.
Ashley Snipes, Realtree's corporate project manager and pro staff manager, says "The pro staff has been around since the conception of Realtree. Bill Jordan started off with just a few guys who were impressed with the pattern, and many of those guys are still with us. The pro staff has changed a lot since I've been in charge of it for the past six years. It's evolved into a really good program that's quite a status symbol for those in the group. In fact, I regularly receive numerous resumes from hunters who want to be part of our pro staff. But, right now, we're not looking for additional pro staffers. We're very happy with the people we have."
National Staff Members
Realtree's pro staff is made up of about 50 people, and the staff is divided into two main sections - Medallion Staffers and National Staffers. "At one time, we had a team of local pro staffers, but that group didn't work out too well for us. So, we changed the structure of the staff to just include regional and national representatives. Our National Staffers are well-known sportsmen and women in the industry who usually work for another company," Snipes says. "I expect them to wear Realtree camo when they hunt, when they do seminars, when they appear on TV and during any other time they're able to promote Realtree's patterns. But, these guys are very busy with their own companies, so I don't ask them to do much traveling for us. For example, National pro staffer Ricky Joe Bishop wears our camo when he hunts, competes in calling contests and does seminars, but I don't expect Ricky to attend trade shows for us because he works for Kolpin on a full-time basis, and he doesn't have time to represent us in that manner."
Tim's Big Shot
Realtree Medallion pro staffer Tim Andrus of Kent, New York, is a licensed New York State hunting guide who conducts hunting seminars for numerous companies including Cabela's, LL Bean and Gander Mountain. His specialties include do-it-yourself hunts in the Midwest and western states including Iowa, Illinois, Wisconsin, Montana Nebraska and others. He also shares his vast hunting knowledge as a contributing writer for Realtree Online.
Andrus worked his way up from a local Realtree pro staff position to Medallion Staffer by conducting numerous seminars and working hard to promote Realtree's products at sporting goods stores.
"I spotted an ad in the Realtree magazine five or six years ago requesting applications for a place on Realtree's local pro staff," Andrus says. "I applied and a few weeks later I received a letter saying they'd gotten a huge response to the ad, and that they had a lot of applications to sift through. A month or so later, I received the letter from Ashley Snipes, saying I had been selected. I was ecstatic!"
When Andrus first began his work as a pro staffer, he'd spend time at local sporting goods stores and Wal-Marts helping out the customers, showing the new Realtree videos and giving hunting tips. Then he got the opportunity to do a seminar at the grand opening of a Cabela's store, which opened another door for him.
"During that trip, I got to know three key members of the Realtree team, Ashley Waddell, Bill Jordan and David Blanton. They were pleased with my speaking ability and the work I was doing for Realtree. Not long after that, I started doing more and more seminars for Cabela's and other companies like LL Bean and Gander Mountain, and I received a very good response from the crowds that attended. The seminars really boosted my recognition in the outdoor industry and impressed the folks at Realtree. Before long, Realtree started asking me to do more and more for the company. I've really enjoyed getting to know the wonderful folks at Realtree. I've even gotten to eat lunch and spend time with Bill Jordan. My friends think it's a big deal that I get to work with the famous names in the industry. I guess I sometimes take it for granted that the job I do is a big deal. But, I know I'm very lucky to have this opportunity."
Now, Waddell asks Andrus on a regular basis to conduct seminars as a representative of Realtree. He's even headlining several big shows this fall. Thanks to his pro-staff position with Realtree, Andrus gets to travel the country and meet many interesting people.
As Andrus explains, not all pro staffers speak at seminars. "Realtree's pro staffers represent the company using many different methods in many different arenas. Some pro staffers represent the company by always wearing Realtree or Advantage camouflage on the TV shows they host or during the calling contests they enter. Not every pro staffer has to be a public speaker, but they do expect their staffers to promote the camo whenever possible."
Being on Realtree's pro staff has been a wonderful experience for Andrus, and he says that it gets better and better each year. "The outdoor industry is very hard to break in to, but with a name like Realtree to back you up, many doors will open for you," Andrus says. "I think my favorite part about being on the pro staff is meeting people all over the country. People often tell me about their exciting or unique hunting trips, and I enjoy hearing the stories. I especially love talking to the young hunters about their first deer or turkey hunts. I like that I have the opportunity to influence the next generation of hunters."
But, as Andrus knows, securing a spot on Realtree's pro staff was very difficult. "People often ask me how I got this job. I don't really know what to tell them. I guess I'm just real lucky. You just have to get your resume in and impress the right people at the right time."
Hard Work Pays Off
National pro staffer Ricky Joe Bishop of Warm Springs, Georgia, is one of this country's top game callers and hunters. Among his many titles are Georgia State Champion (five-time), World Team Champion, Realtree Grand American Champion (three-time) and MID American Open Champion. He's also a Gold Staff member for Lohman Game Calls and works for Kolpin in product development.
Bishop has been on Realtree's pro staff since 1996. "I got hooked up with Realtree because Michael Waddell and I used to travel all over the country participating in calling competitions," Bishop says. "Bill Jordan took notice of me when I won the calling championship. He also knew I was an avid bow hunter and turkey hunter."
As a Realtree pro staffer, Bishop wears Realtree camouflage at all the events he attends, and he represents Realtree at many functions including several sponsored by Bass Pro Shops. He also helps out at the national JAKES event each year sponsored by the NWTF.
"I especially love working at the JAKES event because I enjoy teaching children about hunting and the outdoors," Bishop says. "Thanks to Realtree, I get to give back to the sport I love by helping children. What could be better?"
Bishop says people call him on a regular basis to ask him how to get on Realtree's pro staff. "A lot of people want to get on the pro staff," Bishop says. "I tell them that it's very hard to secure a spot on the staff, but their best shot is by attending the trade shows, building a good reputation for themselves and meeting the people at Realtree.
"Once you make it to the pro-staff level, you get to take part in many wonderful events and special hunts. Thanks to Realtree, I've been to places I never dreamed I'd get to isit, such as New Mexico and Montana. It took a lot of hard work for me to make it to Realtree's pro staff, but I'm certainly glad I'm a part of that team. You can't go wrong with the support of a company like Realtree."