NOT ALL KIDS HAVE SOMEONE TO TAKE THEM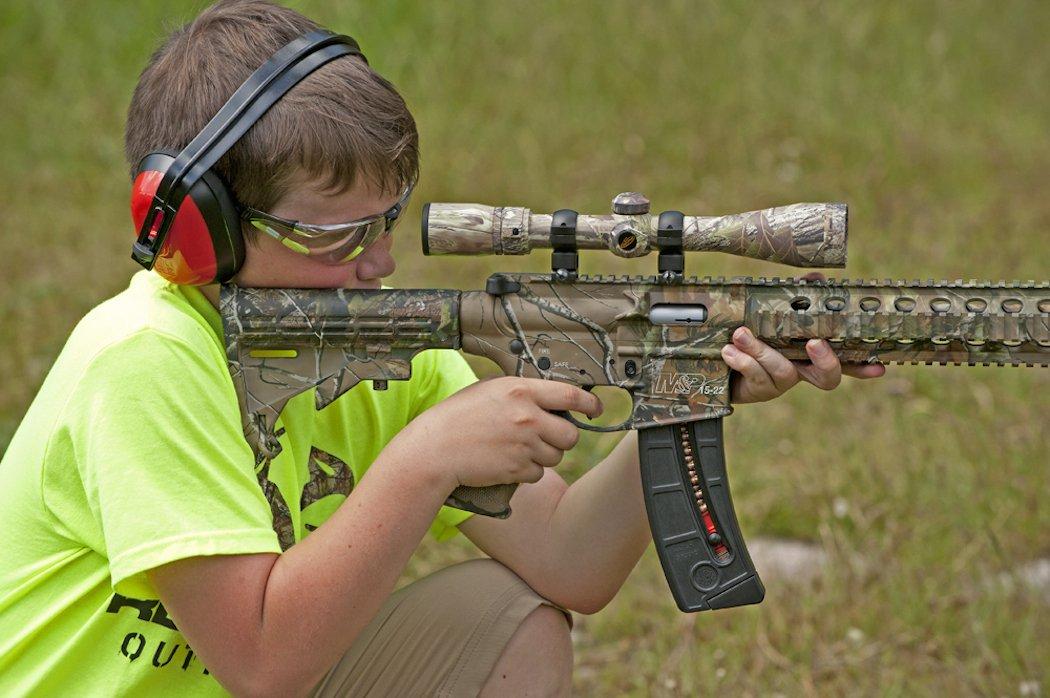 There are no shortages of articles providing tips for avid hunters on how to introduce their children to hunting. It's natural to want your child to enjoy the same pastimes you enjoy. But, what about non-hunting parents with children who want to hunt? This scenario may be less common, but it happens.
For parents who do not hunt, figuring out how to help their children learn about the sport can be quite daunting, especially if they don't have close friends or family members who hunt. Who will teach the child about hunting? What type of gear does the child need? Where can they hunt? What laws must be followed? These are just a few of the questions non-hunting parents may have.
Hank Forester, youth education and outreach manager for the QDMA, said the most important thing non-hunting parents can do is find their child a hunting mentor.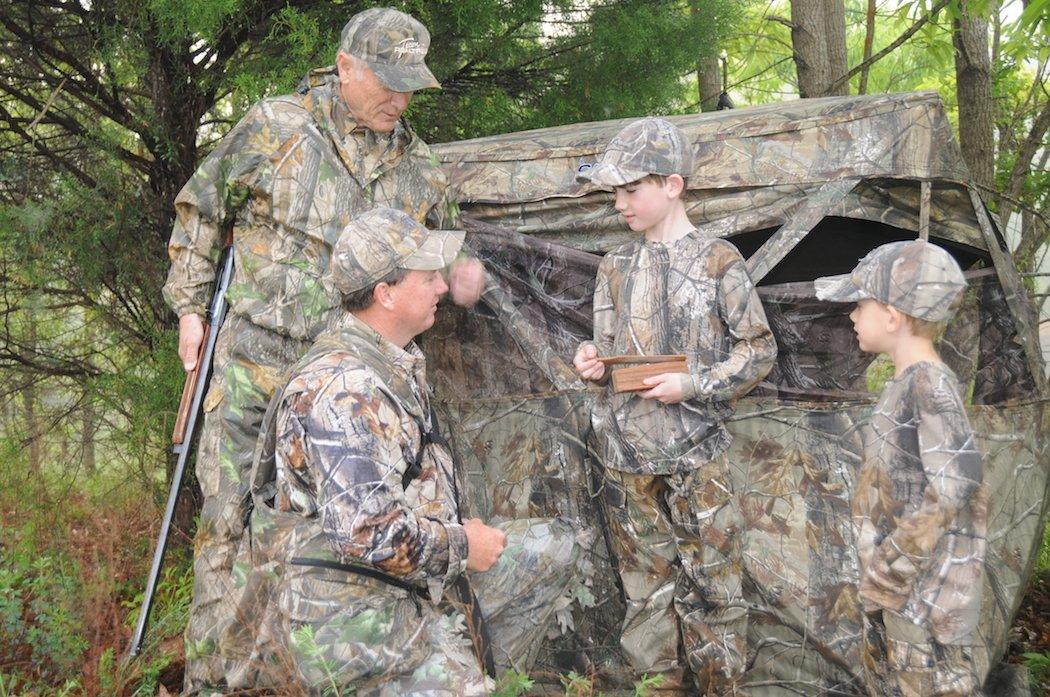 He said you should get your children involved in activities where they will likely meet hunters, such as the local 4-H Club or a shooting sports program, such as those offered by the Scholastic Shooting Sports Foundation.
Such programs teach outdoor skills and will provide opportunities for meeting experienced hunters who can mentor your children," Forester said. "Many of the schools are also offering various outdoors-related programs, such as the National Archery in the Schools Program that can offer them training and access to mentors as well.
In addition, every young hunter should take the Hunter's Safety Course in his or her state. This course teaches important safety information and hunting laws that every hunter should know. It can be taken online, but Forester recommends that youth take the course in a classroom. By doing so, they get more hands-on experience and have the opportunity to meet possible mentors and learn about youth hunting opportunities in the state.
When it comes to hunting opportunities, parents can look to their own state departments of natural resources, many which offer programs that teach children about hunting and even take them on hunts.
Forester said the QDMA works closely with South Carolina's Take One, Make One (TOMO) program. The program teaches safe hunting practices to students who have no previous outdoor hunting experience. It also offers first-time youth hunts during which participants will be paired with experienced hunters who sponsor and actively participate in TOMO's hunting mentorship program.
The Iowa Department of Natural Resources hosts the Hunting and Conservation Camp (HACC) each summer for boys, ages 12-15. The camp teaches outdoor skills, such as shooting, trapping, dog training, hunting, gun care/cleaning, game calling, and conservation.
Georgia's Department of Conservation offer's several youth summer camps, including the Shooting Sports Camp, during which campers get hands-on instruction in archery, shotgun, air rifle, and .22 rifle. Campers can also participate in a Youth Hunter Education (YEH) Challenge, which qualifies them to participate in the state YEH.
The Florida Fish and Wildlife Conservation Commission offers the Ocala Youth Camp, which provides campers with the necessary skills and knowledge to become better sportsmen and women, while instilling an awareness of firearm safety and wildlife stewardship. In addition to hunter safety, all campers will enjoy fishing, canoeing, swimming, hiking, and many other outdoor activities.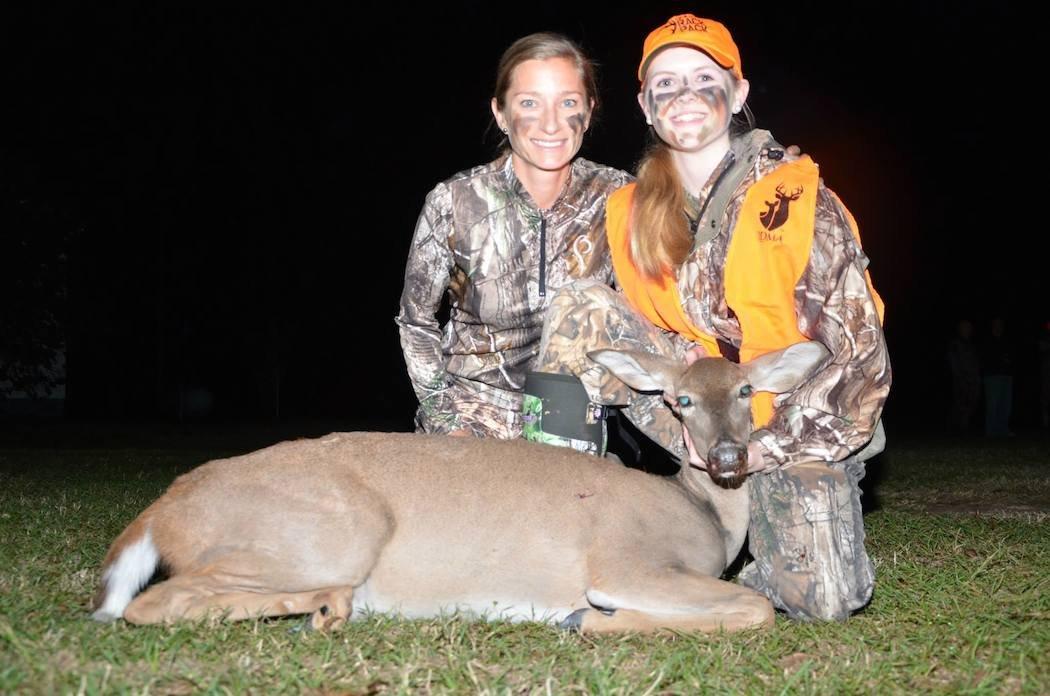 These are just a sampling of the state-offered courses.
Several national conservation and hunting organizations also provide opportunities for children to learn essential skills and participate in hunts at a national, regional, and state level.
Check out your local chapters of these organizations for opportunities and mentors, Forester said. For example, the QDMA offers a number of hunting opportunities at both the state and national level. In additional to our annual National Youth Hunt, we hold a military youth hunt in Kentucky that hosts 60 kids. We also hold hunts in Tennessee and Kansas.
During the QDMA's National Youth Hunt, attendees hunt deer, receive rifle training from the U.S. Army Marksmanship Unit, and partake in other educational sessions, such as how to age deer, bird dog demonstrations and much more. Youth hunters are nominated to attend this event, which is geared toward those who are new to hunting and, preferably, who would otherwise not have much opportunity to participate in the outdoor sports.
Safari Club International Foundation offers the American Wilderness Leadership School in Jackson, Wyo., where campers learn about wildlife management and conservation and get to participate in shooting sports.
Several Safari Club International state chapters offer youth hunting opportunities as well.
The NRA's Youth Hunter Education Challenge (YEHC) Program is open to those who have completed hunter-safety training at the state or provincial level. The program is conducted under simulated hunting conditions to provide the best practical environment for reinforcing and testing a young hunter's skills. Students learn rifle, bow and muzzleloader skills, wildlife identification, map-and-compass orienteering, and more.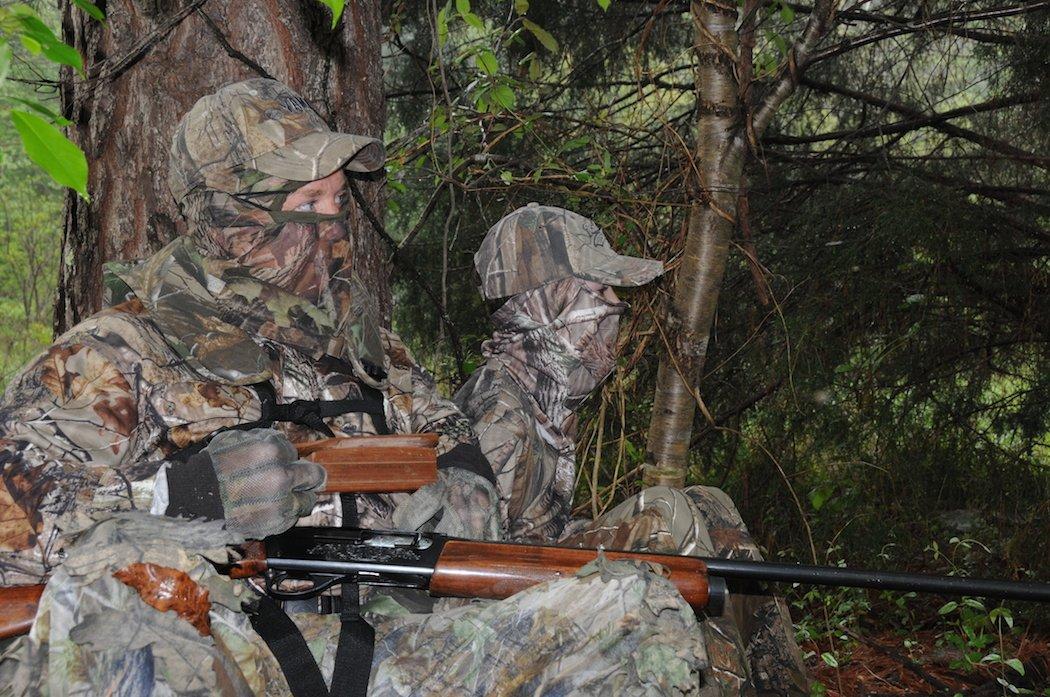 The National Wild Turkey Federation (NWTF) JAKES program focuses on passing the hunting heritage on to the next generation.
Mandy Harling, NWTF Hunting Heritage program manager, said, NWTF chapters across the United States offer youth opportunities to explore the outdoors through local hands-on events and hunts called Hunting Heritage Events. Educational events and mentored hunts are designed to pass on the traditions of safe, ethical hunting and teach conservation principals.
Harling said the NWTF's 10-year initiative, "Save the Habitat. Save the Hunt" tackles the difficult challenge of introducing more people to hunting and providing more places to hunt.
Whitetails Unlimited offers the Kids on Target program, which encourages kids to get away from electronics and get involved in the shooting sports and the great outdoors.
Delta Waterfowl's First Hunt program puts youth interested in duck or goose hunting in touch with one of its mentors. It also provides youth with participant handbooks and instructional videos.
A simple web search will reveal a number of organizations and outfitters that host youth hunting opportunities and hunting camps where youth can learn shooting, hunting, and outdoor skills.
Rather than send their child off to a camp or with a mentor, some parents choose to learn about the sport first, so they can be the ones who take their children into the woods.
When Amanda Covington's 10-year-old son, Tanner, began showing interest in hunting and asked for a new shotgun for Christmas, she decided she wanted to gain knowledge and competence in the sport so she could share it with her son. Fortunately for Covington, the company she works for, Vista Outdoor Inc., owns a number of hunting-related brands, such as Federal Premium Ammunition, Savage Arms, Bushnell, and Primos. So she had no problem finding people to help teach her about shooting and hunting.
But not everyone has connections in the hunting world. Fortunately, there are also plenty of programs that offer adult mentoring and hunting opportunities as well.
Whether the parents decide to take up hunting or not, there are plenty of programs and opportunities throughout the country that can provide guidance and instruction for the young hopeful hunter.