Six Sweet New Bows for 2011
Need a new bow? Hunting season's here, so you better shop fast. Fortunately, these six Realtree-camo-clad models will suit your needs
There are some tasks that simply must be done, no matter how dreadful - cleaning the bathroom; changing a diaper; visiting the in-laws; testing some of the best new bows for 2011. OK, so maybe spending a few days putting new bows through the paces isn't exactly a script written for Mike Rowe. But, hey, someone had to do it. And we did. Here's what we found.
Axle-to-Axle: 32 inches
FPS: 323
Brace Height: 7 inches
Mass Weight: 3.6 pounds
MSRP: $1,199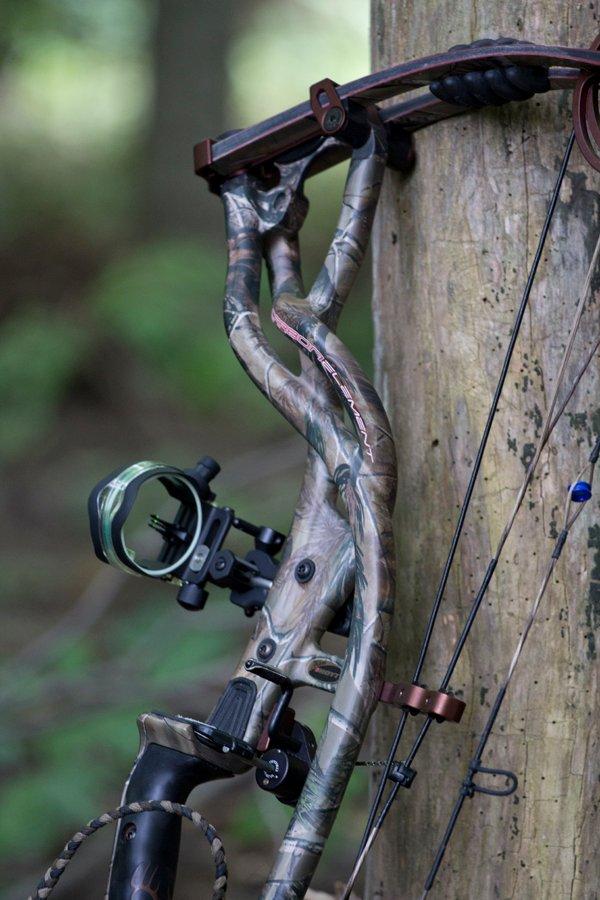 IMPRESSIONS: In a word - sweet.
With a riser crafted of hollow carbon tubes, it is incredibly rigid, highly durable and wicked cool in appearance.
As a bowhunter, bow torque is the enemy. When you bring the Element to full draw, it wants to sit perfectly vertical. Part of that can be attributed to Hoyt's new offset-balancing system that places the stabilizer slightly off-center, which acts as a counterbalance to the sights and rest. And, part of that verticality can be attributed to the stiffness of the riser. The bow does not torque itself. What you do is of your own accord. But this bow will not add to the issue.
The bow features Hoyt's new Fuel Cam and, personally, I think it's a big improvement over previous cams. As a bowhunter, I want three things from a cam: a rock-solid back wall, a smooth draw cycle and a valley that's deep enough that it won't snap forward if you relax a bit after holding the bow back waiting for a buck to present the proper angle. The Fuel Cam satisfies all three.
At about $1,200, the Element is pricy. But it's a bow unlike any other and certainly delivers the goods.
BEAR CARNAGE

Axle-to-Axle: 32 inches
FPS: 345
Brace Height: 7.25 inches
Mass Weight: 4 pounds
MSRP: $849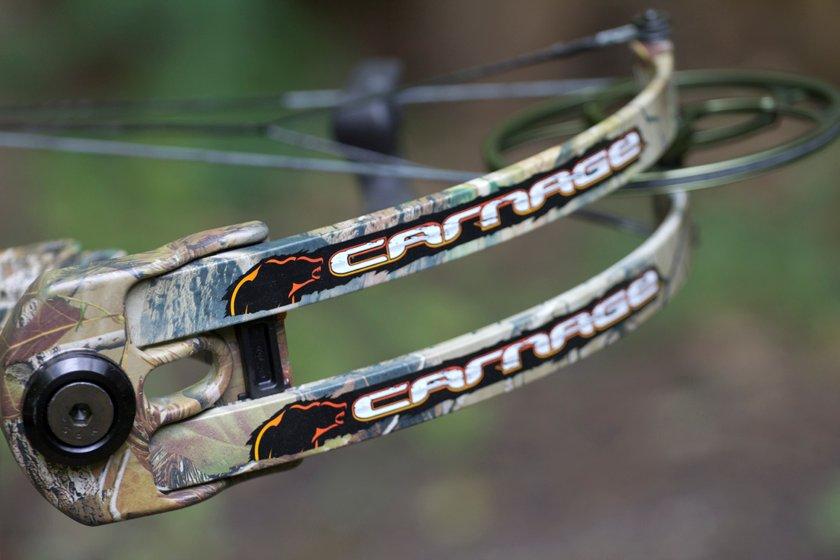 IMPRESSIONS: The Carnage is a surprising bow. Bear Archery is one of the oldest names in bowhunting and its bows have always been a bit more traditional. The Carnage, however, takes the latest trends in bows and embraces them. Super-short limbs that are way past parallel, a roller guard system, cool string suppression system and a sizzling-fast single-cam system paint a picture that this is clearly not your daddy's Bear.
The cam system is solid. It produces screaming-fast arrow speeds, but is surprisingly smooth. It was also quiet and relatively free from vibration. The Carnage can be adjusted in 1/2-inch increments without a bow press - a very handy feature.
The super-short limb configuration allows for a very long riser, which means the bow is more stable and forgiving than you might expect from a short bow designed for 340 fps speeds.
Axle-to-Axle: 32 inches
FPS: 320
Brace Height: 7 5/8 inches
Mass Weight: 3.9 pounds
MSRP: $649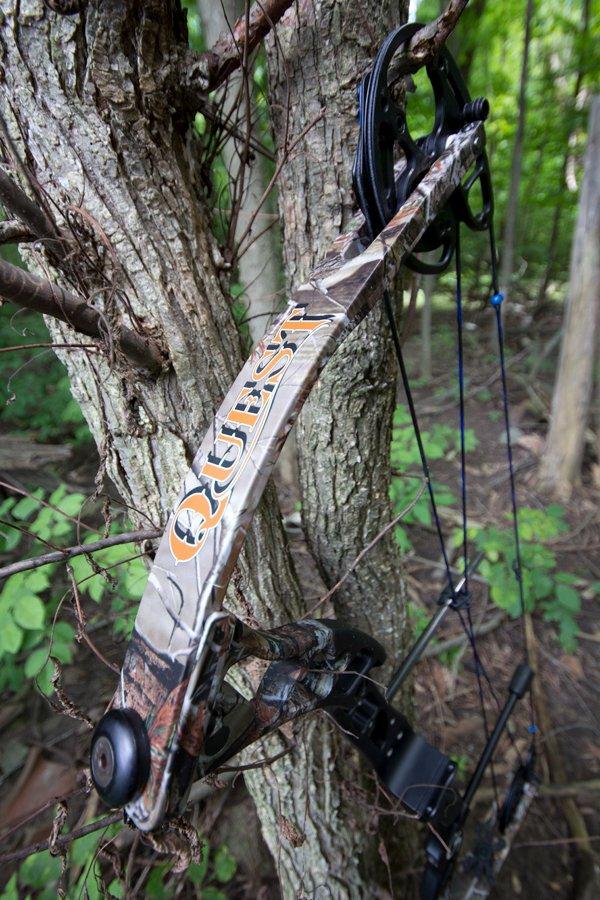 IMPRESSIONS: Don't you wish you could buy a Ferrari for the same price as a Kia? Well, in the bowhunting world, you just might be able to.
Quest Bowhunting, a division of G5 Outdoors, is a bow company focused solely on building bows for bowhunters. No frills, no gimmicks, just quality, solid rigs. The Rev is a great example.
The Rev draws smooth, flings arrows plenty fast and is remarkably quiet and free of vibration.
The Rev features a twin track SYNC Modular Cam system that is ideal for the bowhunter - very smooth, generous valley and a solid back wall.
This bow was fun to shoot because of its draw cycle, limited vibration and whisperlike noise levels. It just flat-out does what you need. And the $630 price tag doesn't hurt.
With a forged aluminum riser and nice touches like a premium bowstring, speed studs (for eking a few more fps out of the bow) and Bowjax vibration suppression, this is a serious hunting rig without the serious price tag.
ELITE HUNTER

Axle-to-Axle: 31 ¾ inches
FPS: 319
Brace Height: 7 ½ inches
Mass Weight: 3.9 pounds
MSRP: $869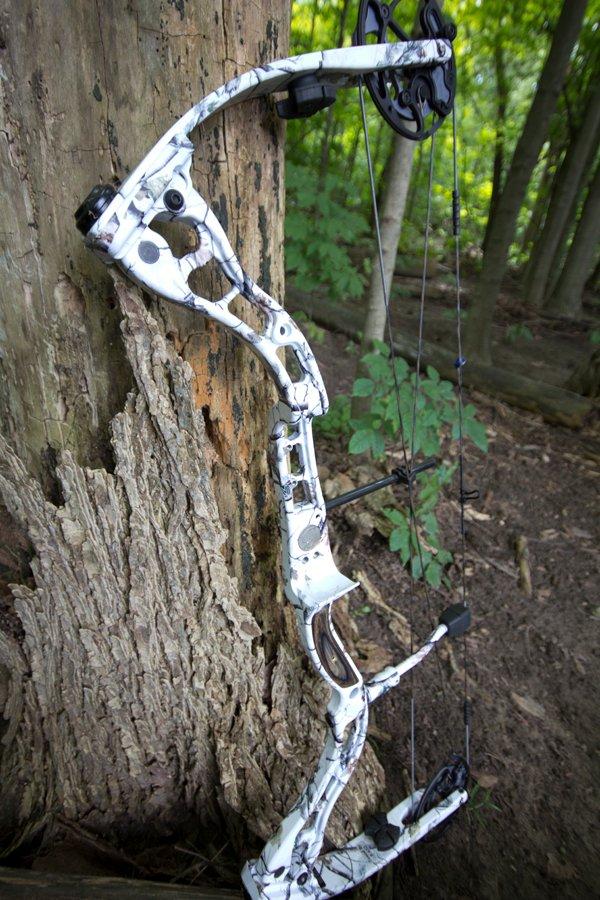 IMPRESSIONS: Elite Archery makes distinctive bows that just look classy. And, I have to admit, the Realtree AP Snow pattern on this bow is a favorite of mine. It's one cool-looking rig.
The bow has a smooth draw cycle and a great back wall. It also has a unique cam system in the ESX. It's difficult to describe, but it features a small bump out on the riser that guides the cable. It also creates a super-deep valley, which is awesome when you have to hold the bow at full draw for extended periods of time - such as waiting for a critter to get in just the right position. But it also takes a little getting used to when it comes time to let down without firing the bow.
The fit and finish on the bow is outstanding and it really has a high-quality feel to it. The grip is outstanding - thin and contoured in the right spots. It's quiet and quick.
HOYT CRX

Axle-to-Axle: 32 inches (also available in 35-inch model)
Brace Height: 7 inches
FPS: 323
Mass Weight: 3.95 pounds
MSRP: $849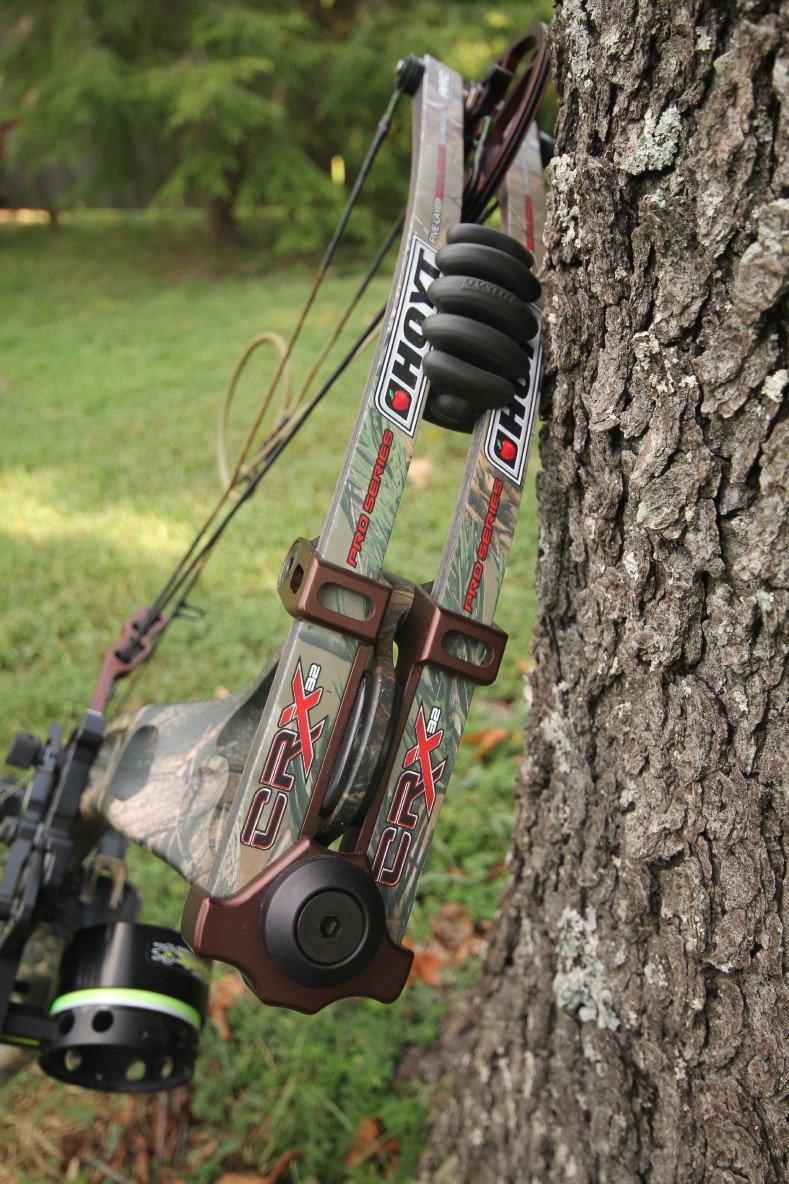 IMPRESSIONS: The CRX is Hoyt's flagship aluminum model and delivers exactly what you'd expect - very smooth draw, terrific balance and a vibration-free shot.
Like the Carbon Element, the CRX features the Fuel Cam, and we've already sung its praises. The CRX also features the offset stabilizer system, which makes the bow perfectly balanced when loaded up.
Hoyt's Silent Shelf Technology system is another one of those Why didn't I think of that? features. Essentially, the bow features a scooped arrow shelf with a rubber inlay that prevents the arrow from making any noise if it contacts the riser. The rubber is not simply a sticker that can peel off, but is actually integrated into the riser - genius.
Overall, this is a sweet shooter that delivers what you've come to expect from Hoyt.
Axle-To-Axle: 31 1/32 inches
Brace Height: 7 inches
FPS: 343
Mass Weight: 3.9 pounds
MSRP: $949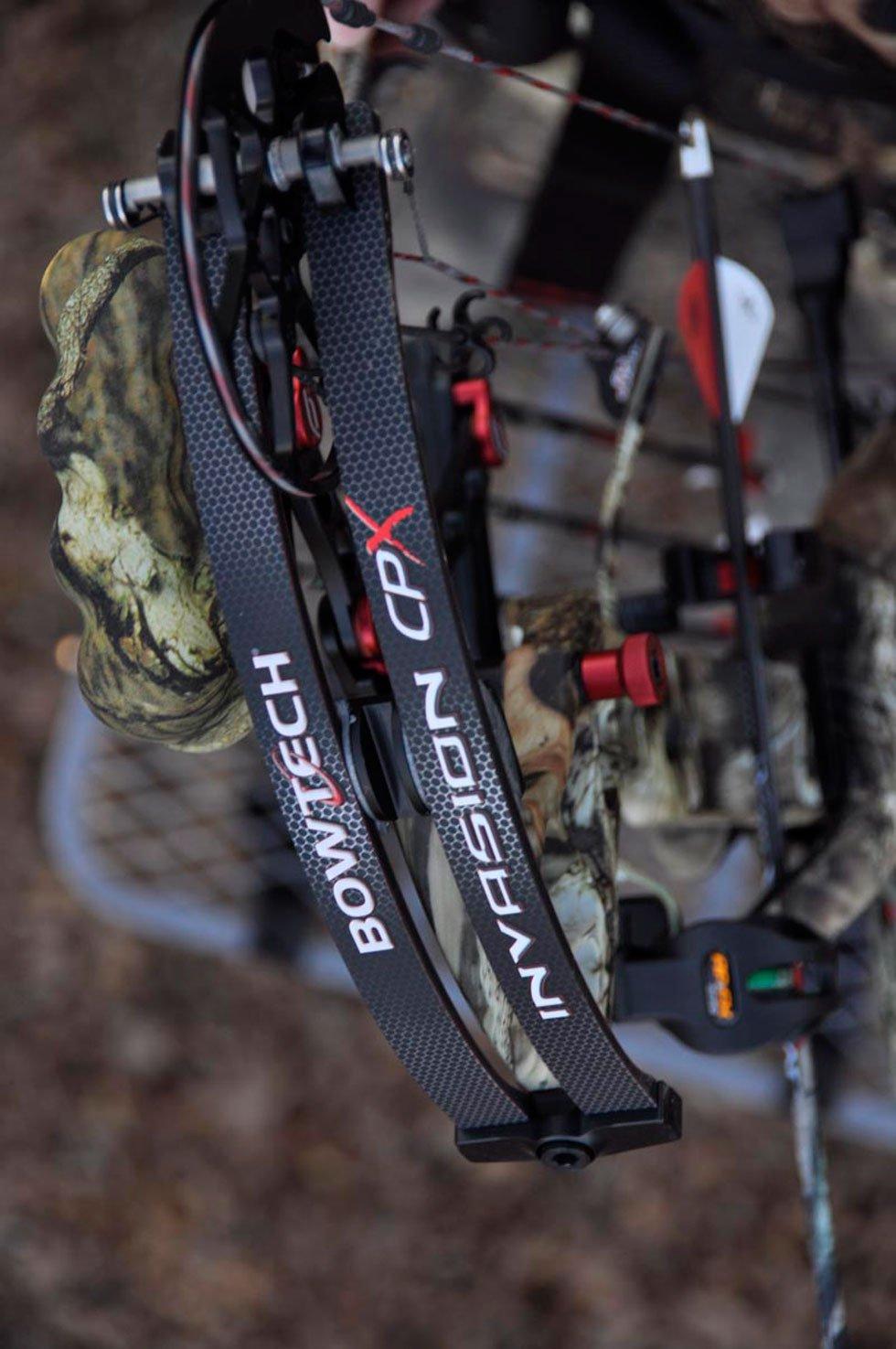 IMPRESSIONS: OK, at first glance I thought there was no way this bow would be a shooter. It features a relatively short brace height and shorter limb configuration, short axle-to-axle length and 340-plus speeds. It just didn't add up.
But then I took a closer look. The pivot point of the limbs is placed much closer to the cams than normal, which creates an entirely different point of center. What's that mean? It means the riser is actually deflexed and that means, in the words of Napoleon Dynamite's pal Pedro, "It's a slammer."
The Invasion is still during the shot and features a dual binary cam system that does have a fairly aggressive draw cycle but delivers ultra speed.
An FLX-Guard roller guard system actually flexes as the bow is drawn to limit riser torque. It's a cool system.
The entire bow is wrapped in a finish BowTech has dubbed "InVelvet," a soft coating that stays warm to the touch. It also makes the Realtree APG HD finish look just that much sweeter.
Want to see more? Click here to watch video and learn how this bow test was conducted.