These great tunes will get you in the mood to hit the woods
Hunters love music that speaks to our way of life, and in this playlist we have compiled all the outdoor-related tunes you need. From Hank Williams Jr. to Luke Bryan, and Nate Hosie to Adam Sanders, this soundtrack puts hunting heritage in the spotlight.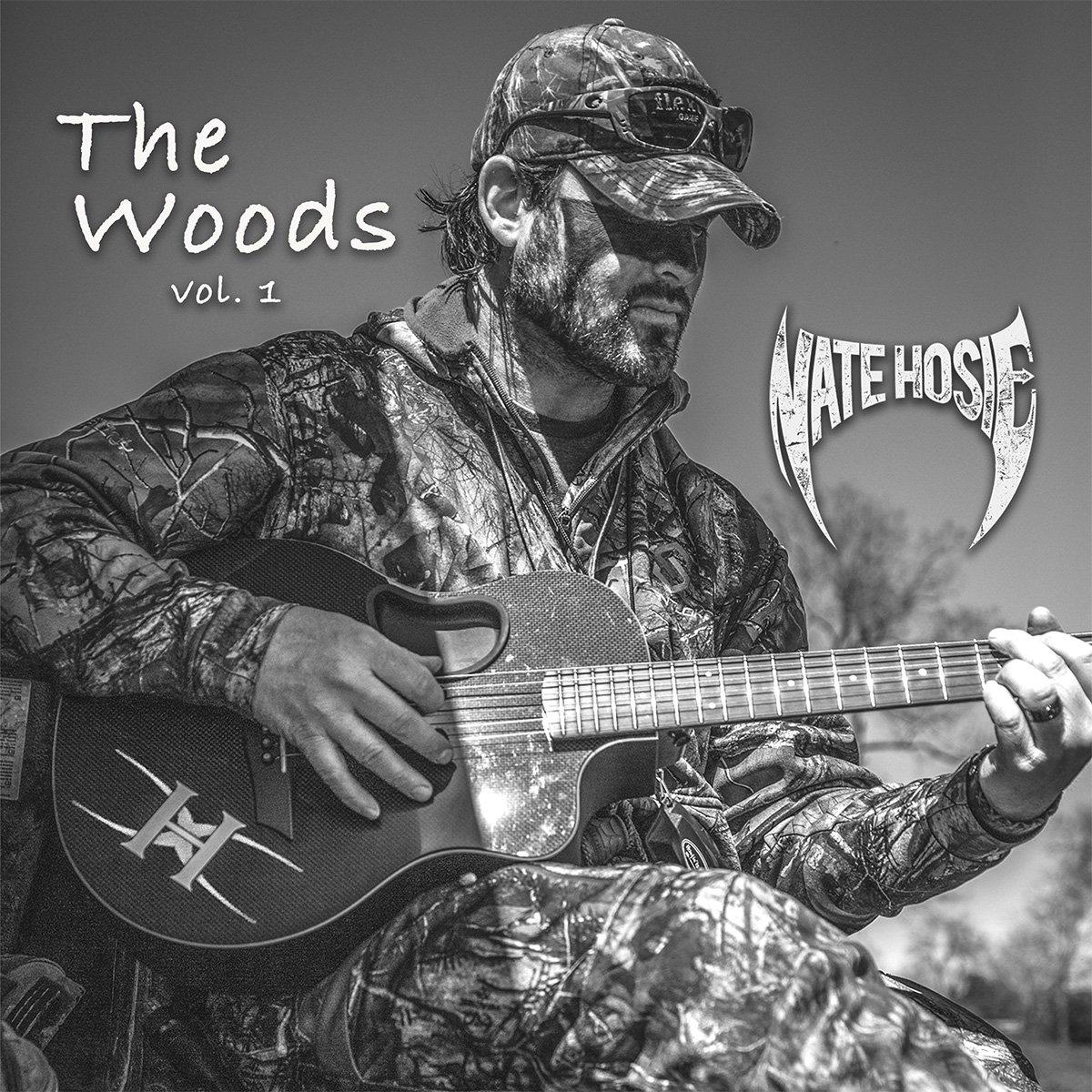 1. We Live It
Artist: Adam Sanders
The first song on our list is a great hunting anthem. It illustrates the outdoors and celebrates the hunt. It sparks all the feels, and serves as the banner soundtrack for the new Realtree365 app.
2. Why I Hunt
Artist: Nate Hosie
Need some lyrical help explaining why you hunt? This one has you covered. It's all about telling the story of the pursuit, and why millions of people love our hunting heritage.
3. The Woods
Artist: Nate Hosie
This song is about all things hunting. Chances are good it strikes the chord of whatever kind of hunting you enjoy the most.
4. Deersaster
Artist: Nate Hosie
Sometimes it feels like everything that can go wrong on a deer hunt does. Nate Hosie has hunted long enough to know this, and he channels that reality into this hunting tune about the ones that got away.
Listen Now: YouTube
5. Struttin'
Artist: Nate Hosie
Need a little tuneage to get pumped for turkey season? Hosie has the track for you. It's all about spittin', drummin' and struttin'. It'll have you yelping along in no time.
Listen Now: YouTube
6. Here's to You
Artist: Nate Hosie
Dirt roads, big bucks and the Realtree life - that's what this song brings to the forefront. Hosie gets personal and speaks to all hunters all across the country.
Listen Now: YouTube
7. Take Me Back
Artist: 2Steel Girls
In this track, two women sing about the Realtree lifestyle, which extends beyond the treestand or the ground blind. Listen to it everywhere you go.
Listen Now: YouTube
8. Huntin', Fishin' and Lovin' Every Day
Artist: Luke Bryan (written by Dallas Davidson)
In one of the most famous hunting songs on this list, Luke Bryan tells it straight with some rhymes about hunting, fishing and loving everything about it.
Listen Now: YouTube
9. A Country Boy Can Survive
Artist: Hank Williams Jr.
If this song isn't already on your playlist, you're not a lost cause — but you're close. Go crank up some Bocephus and catch up with the rest of us.
10. The Deer Song
Artist: Tanner Flowers
Here's your old-fashioned southern-rock song about chasing whitetail deer. If you like harmonica and acoustic guitars, it might just be the next song you add to your playlist.
Listen Now: YouTube
11. You Had Me at Meah
Artist: Unknown
It's the ultimate comedic highlight of the soft mouth bleat hunters use to stop deer for the shot. Give it a listen - you won't be sorry.
Listen Now: YouTube
12. Openin' Day
Artist: Rhett Akins and Dallas Davidson
This is your soundtrack for the night before opening day at deer camp, or for the ride to the treestand on the first day of season. Either way, it'll do the trick.
13. Granddaddy's Gun
Artist: Rhett Akins and Dallas Davidson
This is a nostalgic song about those hand-me-down firearms that were carried by family and friends before us. Any hunter knows the value of those long guns, and they're definitely not for sale.
14. Camouflage
Artist: Tyler Farr
In a song that covers everything from hunting to serving one's country, Farr hits home with a catchy melody and lyrics about camouflage.
Listen Now: YouTube
15. My Baby Looks Good in Camouflage
Artist: Rhett Akins
Have a pretty lady who looks good in brown, green and grey? This is the song for her. Blast it on backroads or turn it way down while sitting in the blind together (earbuds in, of course).
16. Buck Fever
Artist: Dallas Davidson
Ever had buck fever? If you haven't, you might need to get your pulse checked. If you have, you know it's a rock-and-roll-type of adrenaline. It courses through veins and rattles bones - just like this song.
17. Duck Blind
Artist: Dallas Davidson
Like whistling wings and cupped-up ducks? Davidson has the song to fuel your passion for waterfowling. This track is all about that duck-blind lifestyle.
18. Give Me a Sign
Artist: Unknown
The old-school Bone Collector brotherhood anthem is still blasted through speakers from coast to coast. Turn it up and get crunk with Waddell, Mundt and T-Bone.
Listen Now: YouTube
19. Amazed
Artist: Mike Fisher
Like a good parody? This one is conducted in grand fashion by Catchin' Deers' very own Mike Fisher. It's all about one legendary buck he had on camera that caused him to lose plenty of sleep.
Listen Now: YouTube
20. Pretty Bad at Huntin' Deer
Artist: Kevin Blake Weldon
Are you the worst deer hunter around? Know someone who is? Weldon's song about trying to kill a big-racked buck is the perfect anthem. No one ever peeked into the bed of his truck during deer season, either.
Don't Miss: 20 Knowledgeable Deer Hunters You Should Follow on Social Media
Check out more stories, videos and educational how-to's on deer hunting.