What Slug Ammo Do You Use on Whitetails?
This new ammo option required incredible amounts of research and comprehensive testing to ensure this load is deer-ready. And it is. It utilizes a rear-stabilized wad. The best part? It travels downrange with the slug. This increases accuracy which translates to better shots and more recoverable deer. I experienced this firsthand during the 2018 Kentucky deer season.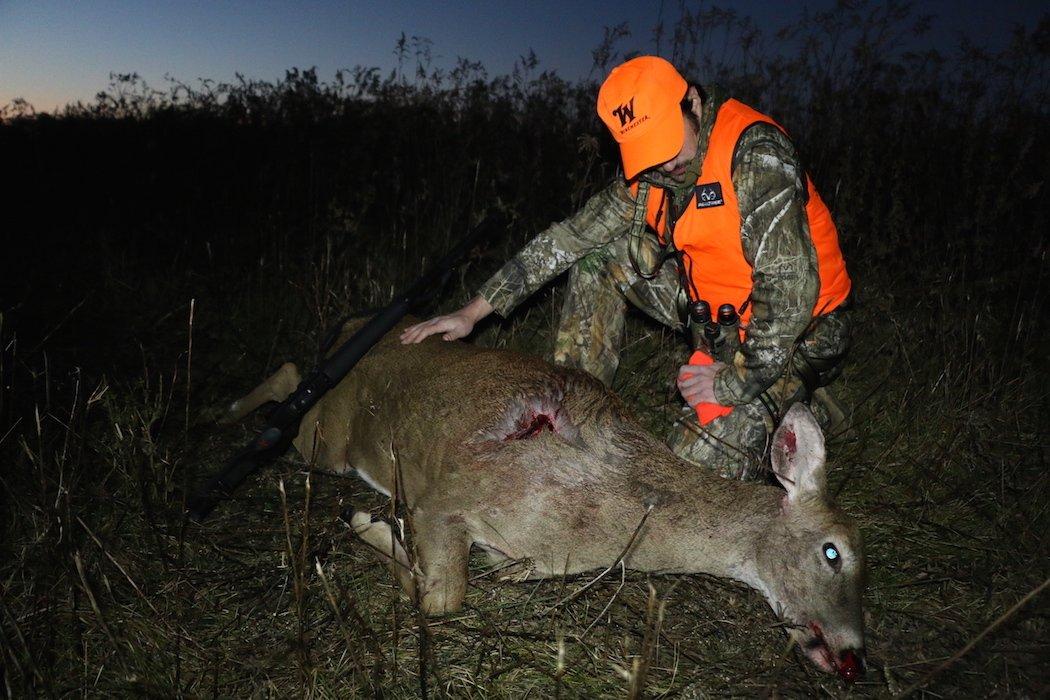 The Hunt
This isn't the story of a Boone and Crockett buck. It isn't the story of a buck at all. It's the story of a doe, what it meant to me, and just how devastating the Deer Season Slug truly is.
But let's back up a bit.
I killed my first whitetail many moons ago not far from the banks of the Green River. Most won't know where that is. But our little piece of it flowed through Hart County, Kentucky. Sadly, we lost access to the place several years later. And although there's nothing I can do about it, not being able to go back has been one of my life's biggest regrets.
The next best thing was finding a piece of land that was close to it. A few years ago, that's exactly what my family and I done. We leased a property just down the road. I've hunted it with my grandfather, father, uncle, wife and sister since 2016, but it wasn't until 2018 that I took a deer off the place.
Enter the modern firearm season.
It was a brisk November afternoon and the deer were moving like crazy. Young bucks were running everywhere, but I'd already filled my Kentucky buck tag. The does were in trouble, though. My goal? Take the first whitetail in Hart County, Kentucky, since the last one I shot in 2006.
The afternoon creeped by, and thoughts of hunts with my father and grandfather on that piece of Hart County dirt whirled around in my mind. The farm I'd hunted on during my childhood was what made me fall in love with hunting the way that I did. It's difficult to explain, but I've never felt the same way about any other piece of ground as that property a few miles down the road. I longed to be there. But the place where I was located would have to do. It reminded me, oftentimes, hunting is as much about the place as it is the animal.
It wasn't long before the sound of a snapping twig brought me out of my daze. A group of mature does were slow-stepping through the CRP. And I knew I was about to fulfill a goal I'd been hoping to achieve for 12 years.
Now just 25 yards away, I slowly shouldered my Winchester SXP shotgun, clicked off the safety, and slowly pulled the trigger. The doe took off, ran about 75 yards and piled up right in front of me. While it wasn't on the same farm where I killed my first deer and grew up hunting on, it was still pretty special. And a wave of emotions hit me.
After a few moments, I climbed down and recovered my whitetail. This doe meant as much (or more) to me as most bucks I've taken. Those who deer hunt, know why. It was a feeling of coming home — back to the county where it all began for me. And that was a pretty special moment.
As for the slug, it most certainly did its job. It blew through the near-side shoulder and left a 2-inch entry hole. I found the big chunk of lead lodged between the opposite-side shoulder and hide. The blood trail was massive.
All in all, my 2018-19 deer season was a success. Not because I killed deer. But because I got back to my roots. I got back to what deer hunting is truly about.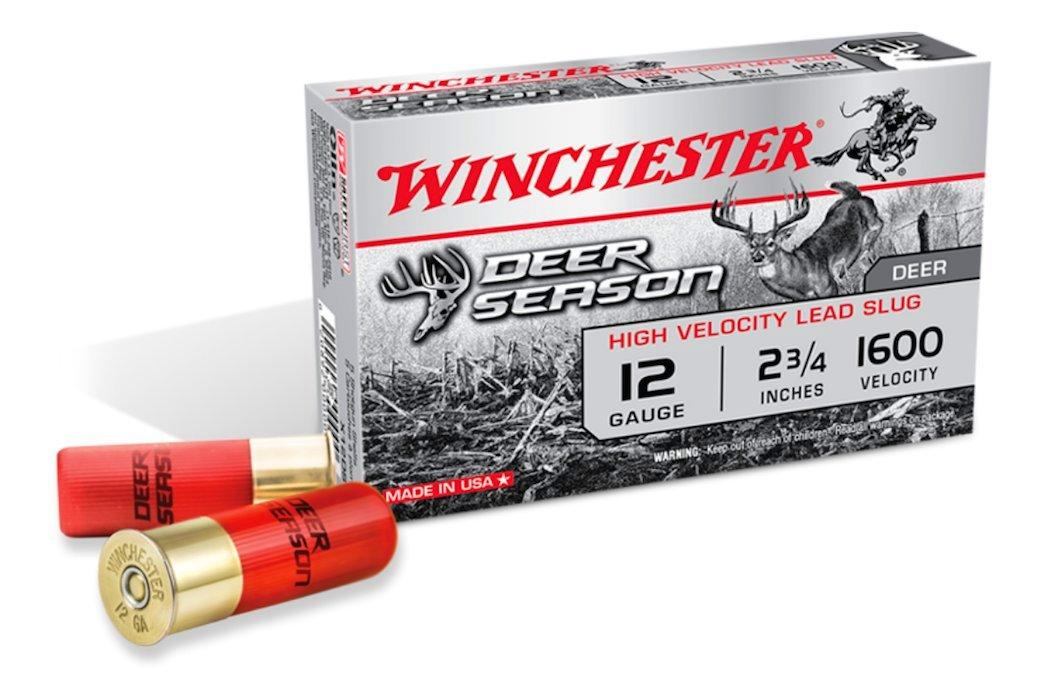 Slug Features
Designed for superior performance in all (12-gauge) shotguns
Integrates a rear-stabilized wad to improve accuracy
Offers high velocity and carries greater energy and knockdown power
Slug Details
Cartridge: 12 gauge
Bullet Weight: 1 1/8 ounces
Bullet Length: 2 ¾ inches
Bullet Type: rifled slug
Muzzle Velocity: 1,600 fps
Ballistic Coefficient: 0.045
Rounds Per Box: 5
Rounds Per Case: 100
For more information, go to Winchester.com and learn more about this great new product offering.
Are you a deer hunter wanting to learn how to accomplish your goals? Check out our stories, videos and hard-hitting how-to's on deer hunting.