Here's a full outfit that checks the boxes bowhunters need without breaking the bank
As long as hunters are slinging arrows at deer, they'll need quality gear. Of course, the definition of quality has evolved alongside the rest of our equipment and tactics. We recently tested Drake's Non-Typical early season Camo Tech suit. Here's the 411 on the 1/4 zip shirt, pants and hat.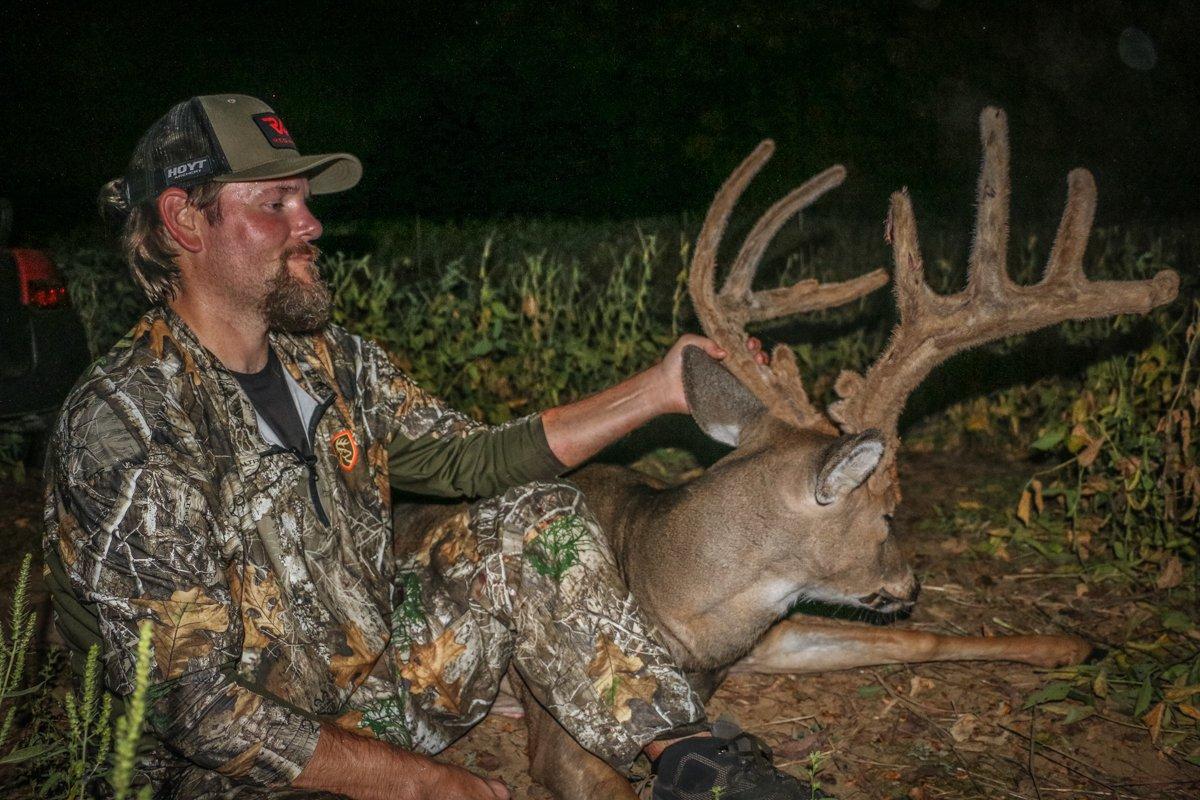 Camo Tech 1/4 Zip with Agion Active XL
This heavy shirt / pullover offers just enough material to keep you warm on cool mornings, but it's breathable enough to keep you from roasting after the sun climbs. The deep quarter-zip helps regulate body temperature too — and makes it easy to pull off if needed. It isn't bulky, and it doesn't get in the way of drawing your bow. Because it's made of light polyester, you barely feel the weight of the shirt. I really liked the four-way stretch material. Even the sleeve cuffs stretch. This is perfect for covering your watch or release.
This shirt features Agion Active XL, which helps reduce scent. It's both anti-microbial and odor-absorbing. It doesn't have hand pockets, but do you really need them in warm weather? It does have a useful Magnattach chest pocket that doubles as a rangefinder pouch. The shirt is fairly quiet, and it doesn't make the dreaded swish-swish-swish we all hate. This is especially important for bowhunters and those hunting in tight confines.
Available sizes include small, medium, large, XL, XXL and XXXL, and it's available in Realtree EDGE or Timber. Coming in at $99.99, it's priced just right, too.
Camo Tech Stretch Pant with Agion Active XL
Made of the same material, the pants are quiet, lightweight, breathable and help regulate temperature well, with the same odor-reducing benefits. They have a silicon, non-slip waistband that's great for maneuverability. But the standout feature? Lots of pockets. These have one back pocket (on the right side), with two hand pockets and two thigh pockets per side, for a total of seven pockets.
Sizes are also available from small, medium, large, XL, XXL and XXXL, and in Realtree EDGE, Timber or Max-1 XT. The pants are also listed at $99.99.
Mesh Back Cap
The Mesh Back Cap rounds out this early season suit. This is a cool hat that matches your outfit, if you're into that. Heat escapes from your head more than any other body part. The open mesh on the back of the hat helps regulate temperature and keep you comfortable on early season hunts.
Lastly, this is a hook-and-loop-closure, one-size-fits-most option. It's priced right at $19.99. And you even look cool wearing it.
Final Considerations
These items are all sold separately, but together, you get a full suit for $219.97 (plus tax). That's not a bad deal in today's market, with comparable outfits exceeding $300. Our final takeaway? Give the Non-Typical Camo Tech with Agion Active XL suit a try this season. We hope you kill a deer while wearing it.
Don't Miss: Tested: Lacrosse Alpha Agility Rubber Boot Review
Check out more stories, videos and educational how-to's on deer hunting.