A
200,000
Est. Whitetail Population
90,000
No. Licenses Sold Annually
$24.50 and up
Additional permits and stamps may be needed for specific weapon types, locations, etc.
Resident hunting license and deer permit
$130 and up
Additional permits and stamps may be needed for specific weapon types, locations, etc.
Non-resident hunting license and deer permit
194"
Taken by Kevin Miller in Kent County in 2002, ranked No. 79 all time.
Record B&C Typical Stat
79
Total B&C Typical Entries
269 6/8"
Killed by William D. Crutchfield, Jr. in Charles County in 2006.
Record B&C Non-Typical Stat
45
Record B&C Non-Typical Entries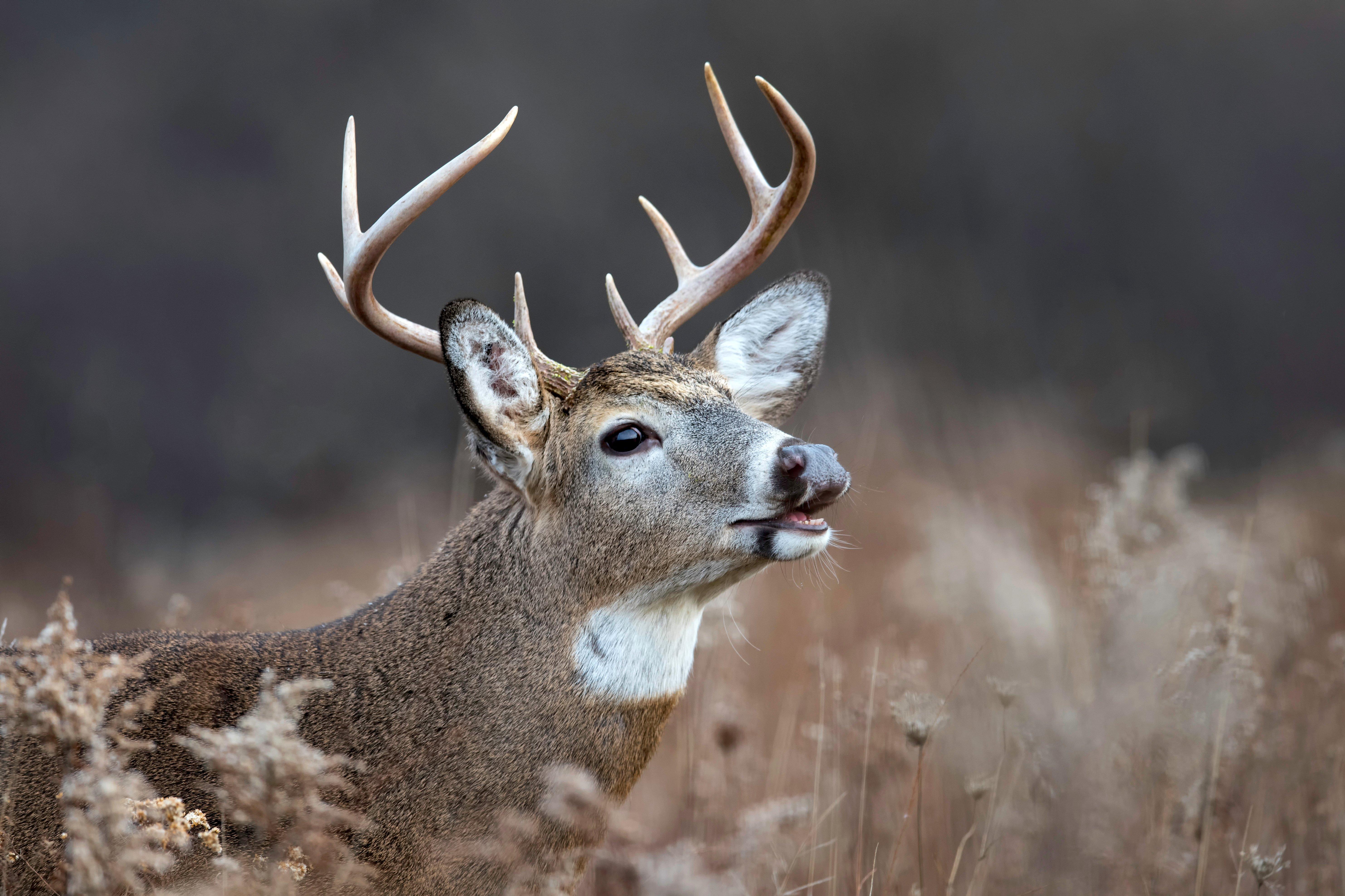 Check out the latest info for Maryland. Image by Dean Bouton
Season Dates (2023):
Dates vary greatly depending on hunting zone. Please check the MARYLAND DNR WEBSITE for specific deer season dates.
The Grade: A
This is one of the crown jewels of the Northeast, and it gets an A. Maryland has more than 200,000 whitetails, and it's a pretty good deer hunting state. After several years of mild winters and good mast crops, the herd is in excellent shape going into fall.
"Maryland is a small state, but we have great deer numbers and trophy animals, particularly from our coastal plain soils," said Brian Eyler, deer project leader with the Maryland Department of Natural Resources. "License prices are a real bargain for nonresidents for the bag limit that comes with them. Finding private locations to hunt can be very challenging. But we expect the harvest to be similar to last year."
This is a two-buck state with a liberal antlerless harvest limit. Over-the-counter tags, expansive public-land areas, and varied terrain and habitat, ranging from salt marsh to hill country, make this state an interesting choice for in- and out-of-state hunters.
Maryland has been a hotbed for big bucks the past several years, and the past couple have been no exception. Per capita, it's a top 10 destination for big bucks. With good habitat and mild winters, watch for Maryland to add to its record-book totals again this fall.
"The chronic wasting disease management area has been expanded to now include Allegany, Carrol, Frederick, and Washington counties," said Jonathan Trudeau, black bear and co-deer project leader for the Maryland Department of Natural Resources.
According to Trudeau, other recent changes include:
The apprentice license may now be purchased multiple times for anyone age 16 and younger

Many of the license and stamp fees have increased.

There is now a sika deer stamp required to harvest sika deer.
"Maryland's deer herd is considered stable across most of the state, meaning harvest opportunities should be similar to years past," Trudeau said. "However, a large hemorrhagic disease outbreak on the lower shore in 2022 resulted in a decline in the area's deer population. This coming deer season should grant greater opportunities for hunters on the lower shore than last season, as the population is now rebounding from the outbreak."
Still, it gets an A.
Antler Nation Knowledge:
For top-end deer, look to Anne Arundel, Charles, Kent, Montgomery, Prince George's, and Queen Anne's counties. But good deer and respectable numbers are produced throughout the state. Some of the biggest bucks are found in urban and suburban areas. The challenge is figuring out how to hunt them.
"Maryland is a diverse state, with deer occupying coastal pine barrens to rugged mountains," Trudeau said. "There are many opportunities for hunters to take part in both white-tailed and sika deer hunting in the state. Despite having highly populated portions of the state, much of the state still has highly productive agriculture. Farmers are interested and willing to allow hunters on their property to harvest additional deer but often are not approached by hunters. Ask your local farmer if they are willing to allow you on their property to harvest venison for your freezer this fall."
Maryland might not be big, but there are PUBLIC-LAND OPPORTUNITIES. You can even find PUBLIC LANDS BY REGION. And definitely don't forget about FEDERAL GROUND that's open to hunting.
"You can hunt the mountains in the western part of the state down to the coastal plain public areas on the Eastern Shore," Eyler said. "There is a great variety of habitats to experience in Maryland. We also have sika deer on most of our public lands in Dorchester County (Fishing Bay WMA, Taylors Island WMA). Our largest deer come from the Eastern Shore and from our urban/suburban counties, where deer tend to get older."
There are increased opportunities for Sunday hunting, too. Plus, rifles chambered for straight-walled cartridges will be permitted in shotgun-only areas. An urban/suburban deer management zone has also been defined.
Watch all the latest video episodes