C
100,000
Est. Whitetail Population
70,000
No. Licenses Sold Annually
$36 and up
Resident hunting license is $26 plus $10 archery stamp and $10 primitive firearms stamp.
Resident hunting license and deer permit
$98 and up
Nonresident big game license is $99.50 plus archery and primitive weapons stamps.
Non-resident hunting license and deer permit
193 3/8"
Taken by Kajetan Sovinski in Franklin County in 2002, ranked No. 86 of all time.
Record B&C Typical Stat
19
Total B&C Typical Entries
218 5/8"
Taken by Andrew Healy in Hampshire County in 2018.
Record B&C Non-Typical Stat
8
Record B&C Non-Typical Entries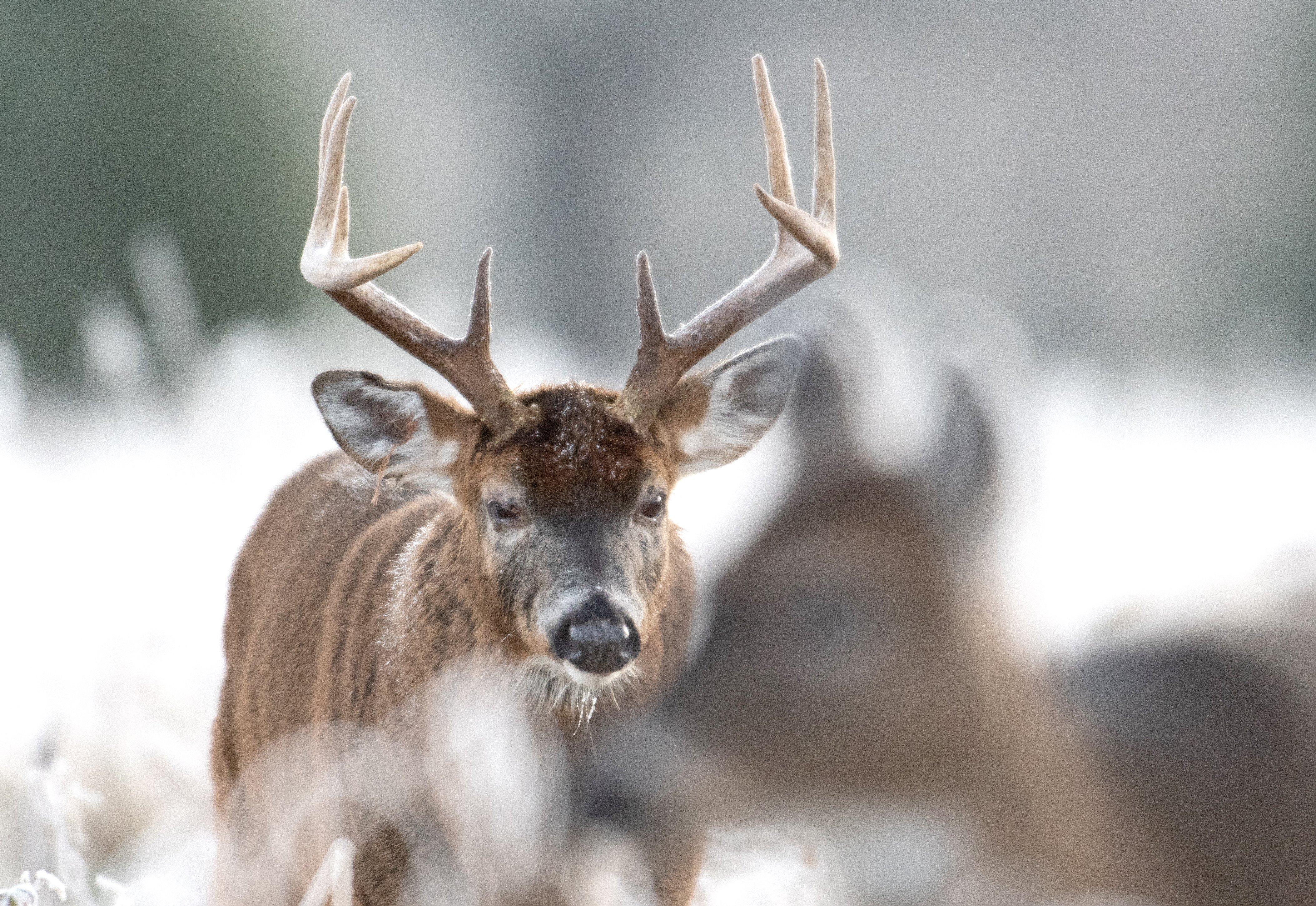 Check out the latest info for Massachusetts. Image by Tony Campbell
Season Dates (2023):
Youth season is September 30. Archery season varies by zone but runs Oct. 2 or 16 to Nov. 25. Shotgun season runs Nov. 27 to Dec. 9. Primitive firearms season is Dec. 11 to 30. Check the MASSACHUSETTS DIVISION OF WILDLIFE AND FISHERIES WEBSITE to confirm deer season dates.
The Grade: C
Massachusetts deer hunting is in decent shape, and it gets a C this year. Although public land is scarce and population densities are high (third in the nation in people per square mile), good deer hunting can still be found for those who work at it. The increasing herd is starting to strain some local neighborhoods, and residents are increasingly looking to hunters as a way to protect their landscape and make commutes safer.
Bowhunters in particular are finding more openings in urban settings. Don't overlook state-managed lands such as parks and state forests, which are experiencing the same deer overpopulation as surrounding neighborhoods. Hunters are needed there to help with population control.
The state has an excellent buck age structure, and there are plenty of mature whitetails. It is surprising how many large bucks come out of Massachusetts each year.
Antler Nation Knowledge:
The area along Interstate 495, stretching from Billerica to Hopkinton and then Bellingham in the south, is seeing booming deer numbers. But the entire state should have a healthy population this fall. Densities range from 12 to 18 deer per square mile in most of the state where there is adequate hunting access. Other areas have more than 50 deer per square mile, especially where hunting access is limited, such as eastern counties and the islands of Martha's Vineyard and Nantucket.
Though Massachusetts doesn't put a lot of deer in the record books, a lot of its entries, nontypical in particular, have come in recent years. All of the state's nontypical bucks have been entered since 1995, including the state's current nontypical record, which is a 218-5/8-inch buck taken by Andrew Healy in Hampshire County in 2018. Overall, record-book entries are evenly distributed throughout the state.
For an added challenge, find a hot destination on PUBLIC GROUND to test your skills. Pro tip? Agency officials have conducted studies that show pockets of higher deer numbers when you get more than a mile or so from roads and parking areas.
Watch all the latest video episodes