B
210,000
Est. Whitetail Population
145,000 (whitetail and mule deer)
No. Licenses Sold Annually
$20 and up
Licenses, tags, and processing fees vary greatly.
Resident hunting license and deer permit
$75 and up
Licenses, tags, and processing fees vary greatly.
Non-resident hunting license and deer permit
199 3/8"
Taken by Thomas Dellwo in Missoula County in 1974 and currently ranked No. 23.
Record B&C Typical Stat
102
Total B&C Typical Entries
252 1/8"
Taken by Frank Pleskac in Hill County in 1968 and currently ranked No. 98.
Record B&C Non-Typical Stat
58
Record B&C Non-Typical Entries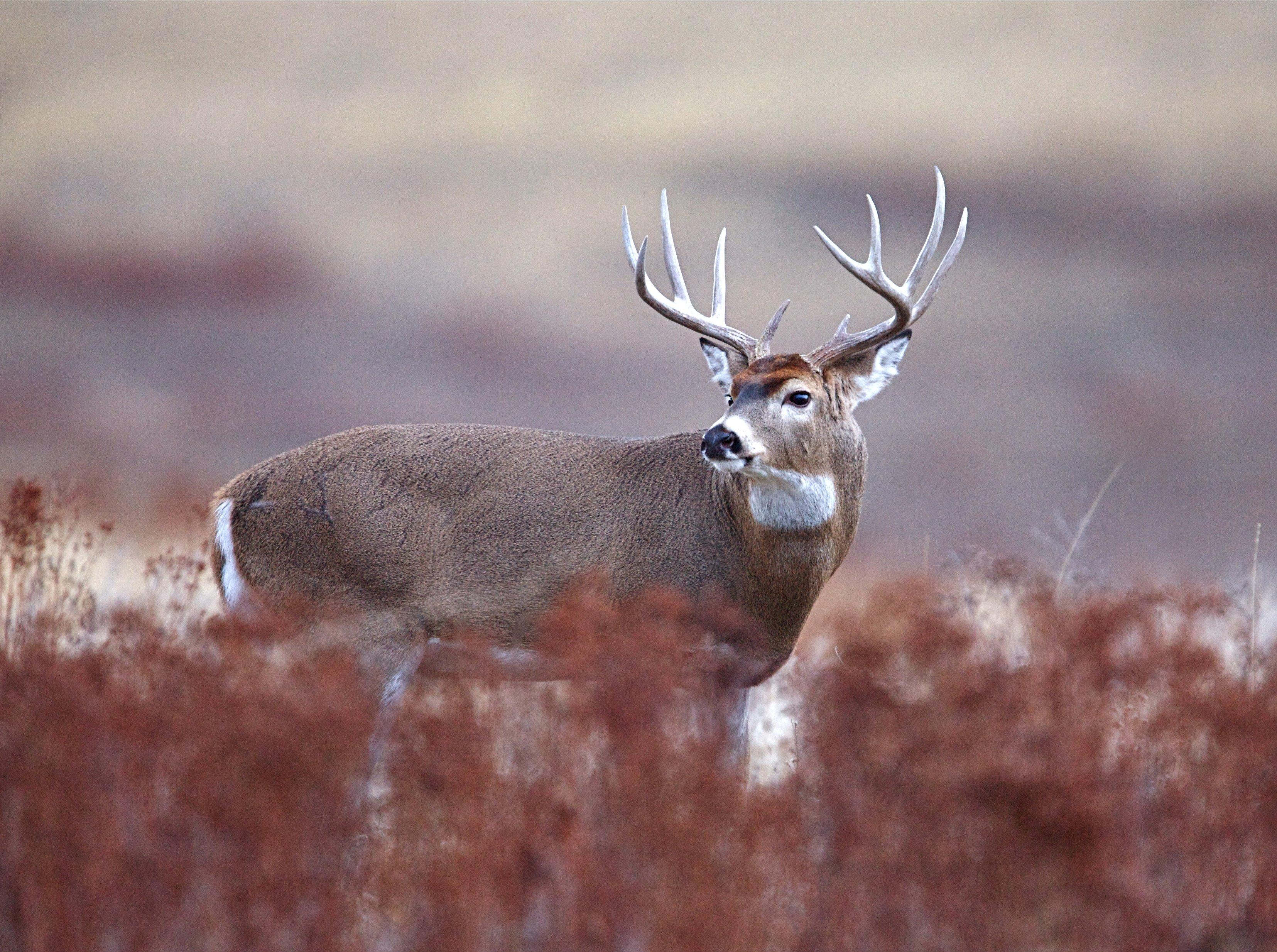 Check out the latest info for Montana. Image by Tom Reichner
Season Dates (2023):
Archery season runs Sept. 2 to Oct. 15, and the general rifle season is Oct. 21 to Nov. 26. Youth season is Oct. 19 and 20. There are additional seasons by zone. Check the STATE DNR'S WEBSITE to confirm individual unit season dates.
The Grade: B
Montana doesn't produce many Boone and Crockett bucks, but Pope and Young-class deer abound. Factor in millions of acres of public land (44% of the state), reasonable hunter densities and tag opportunities, along with breathtaking scenery, and Big Sky Country earns a solid B this season.
Of course it's the Northwest, and deer are susceptible to winter kill. Montana has experienced bouts with harsh winters and some severe EHD outbreaks in the past decade. Still, the herd is in great shape, and wildlife agency biologists expect 2023 to be a banner year.
Antler Nation Knowledge:
National forests (such as Custer) and Bureau of Land Management and state trust lands offer significant opportunities. And king of it all (because it's overlooked) is the Block Management Program, where private landowners can open their lands to public hunting. This cooperative effort between Montana Fish, Wildlife and Parks and private landowners helps them manage deer herds and provide public hunting access.
Although great public-ground deer hunting abounds throughout the state, southeastern Montana is a prime destination for pure opportunity. This area is flush with deer and public land. Western counties produce most of the top-end bucks.
Watch all the latest video episodes