B
100,000
Est. Whitetail Population
50,000
No. Licenses Sold Annually
$32 and up
Plus a $2 transaction fee.
Resident hunting license and deer permit
$83 and up (depending on weapon)
Plus a $2 transaction fee.
Non-resident hunting license and deer permit
187 2/8"
Taken by John Klucky in Merrimack County in 2006.
Record B&C Typical Stat
55
Total B&C Typical Entries
222 7/8"
Taken by John Gravelle in Grafton County in 1950.
Record B&C Non-Typical Stat
9
Record B&C Non-Typical Entries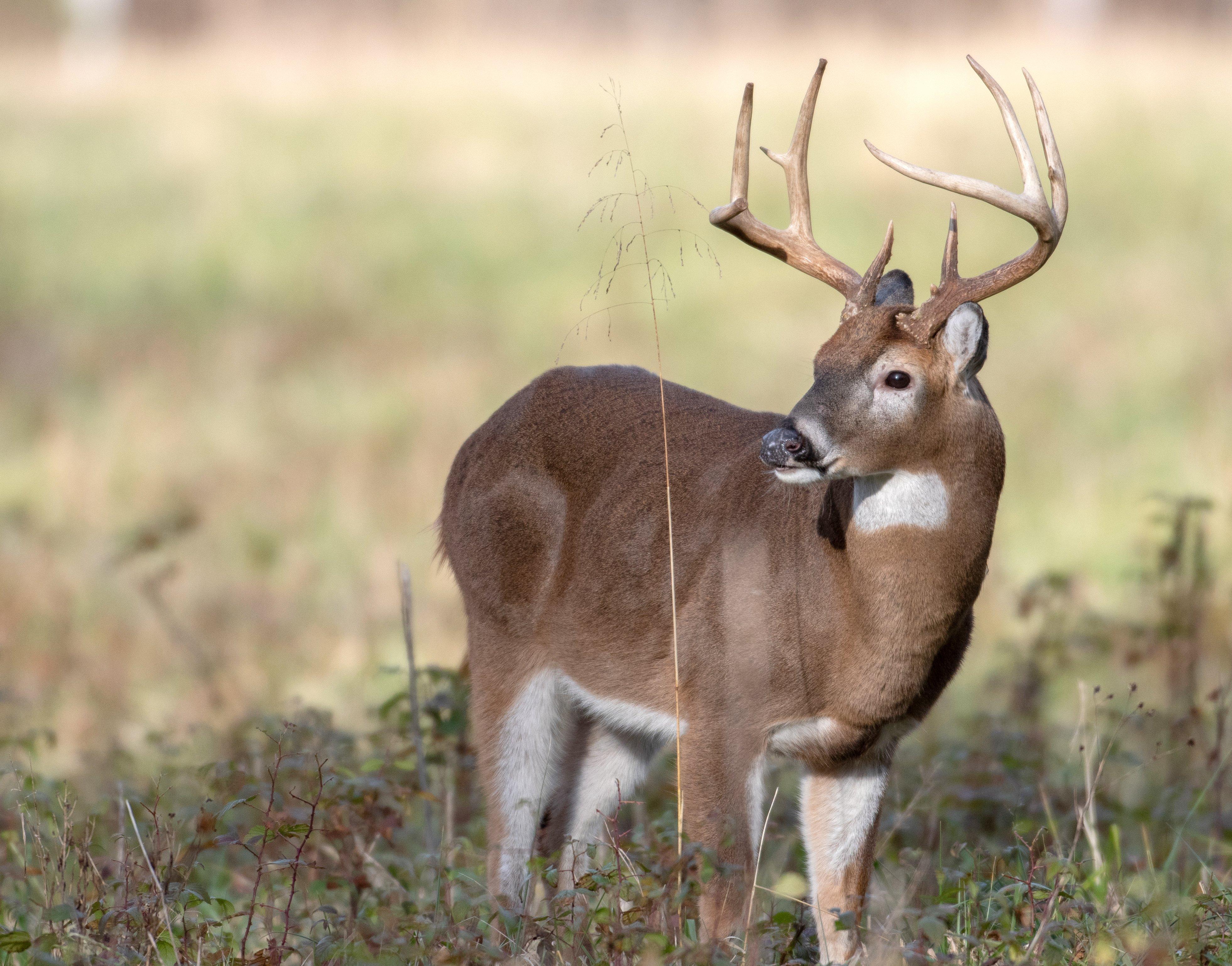 Check out the latest info for New Hampshire. Image by Tony Campbell
Season Dates (2023):
Archery season runs Sept. 15 to Dec. 15 but closes earlier in WMU A. Muzzleloader season is Oct. 28 to Nov. 7. Firearms season runs Nov. 8 to Dec. 3 but closes earlier in WMU A. Youth weekend is Oct. 21 and 22. Specific antlered and antlerless restrictions apply for each season based on unit. Please check the NEW HAMPSHIRE FISH AND GAME WEBSITE to confirm deer season dates.
The Grade: B
The New Hampshire deer harvest has been down the past few years. But things are looking up. A stretch of bad weather during the firearms season the past few years kept many hunters from filling their tags. Couple that with multiple consecutive mild winters, and record acorn and apple crops this past fall, and the deer herd came through the winter in great shape. New Hampshire biologists are expecting a near record harvest this season.
Recently, the wildlife management unit organization was reassessed for specific population objectives that represent more biologically realistic goals. This move has allowed the department to increase antlerless hunting opportunities on many WMUs. An increase in special permits in areas where deer numbers continue to rise is another recent change.
Deer densities are somewhat low, but that's to be expected near the northernmost limit of the whitetail's range. Scouting is critical for filling tags, especially if hunting along the White Mountains. The state's highest deer densities tend to be in the southern third of the state and along the Connecticut River Valley.
Antler Nation Knowledge:
Record-class deer are fairly evenly distributed throughout the state. During the past several years, Rockingham, Grafton and Hillsborough counties have led the deer harvest numbers, but all southern counties are a good bet for numbers and trophy potential. Check out some densely populated urban areas for bowhunting potential.
New Hampshire offers about 750,000 acres of public hunting. That's good, given the relatively small size of the state. Several TYPES OF OPPORTUNITIES exist, including federal lands, state lands, paper and timber companies, and private, county, and municipal lands.
Watch all the latest video episodes