B
112,000
Est. Whitetail Population
81,000
No. Licenses Sold Annually
$55.50 to $59.50
A resident archery license is $31.50 (seniors $16.50). A resident firearm license is $27.50 (senior $15.50). Deer permits are $28.
Resident hunting license and deer permit
$163.50
A nonresident license is $135.50. A deer permit is $28.
Non-resident hunting license and deer permit
189 4/8"
Taken by Scott Borden in Monmouth County in 1995.
Record B&C Typical Stat
10
Total B&C Typical Entries
217 4/8"
Taken by Norman Taylor in Burlington County in 1946.
Record B&C Non-Typical Stat
6
Record B&C Non-Typical Entries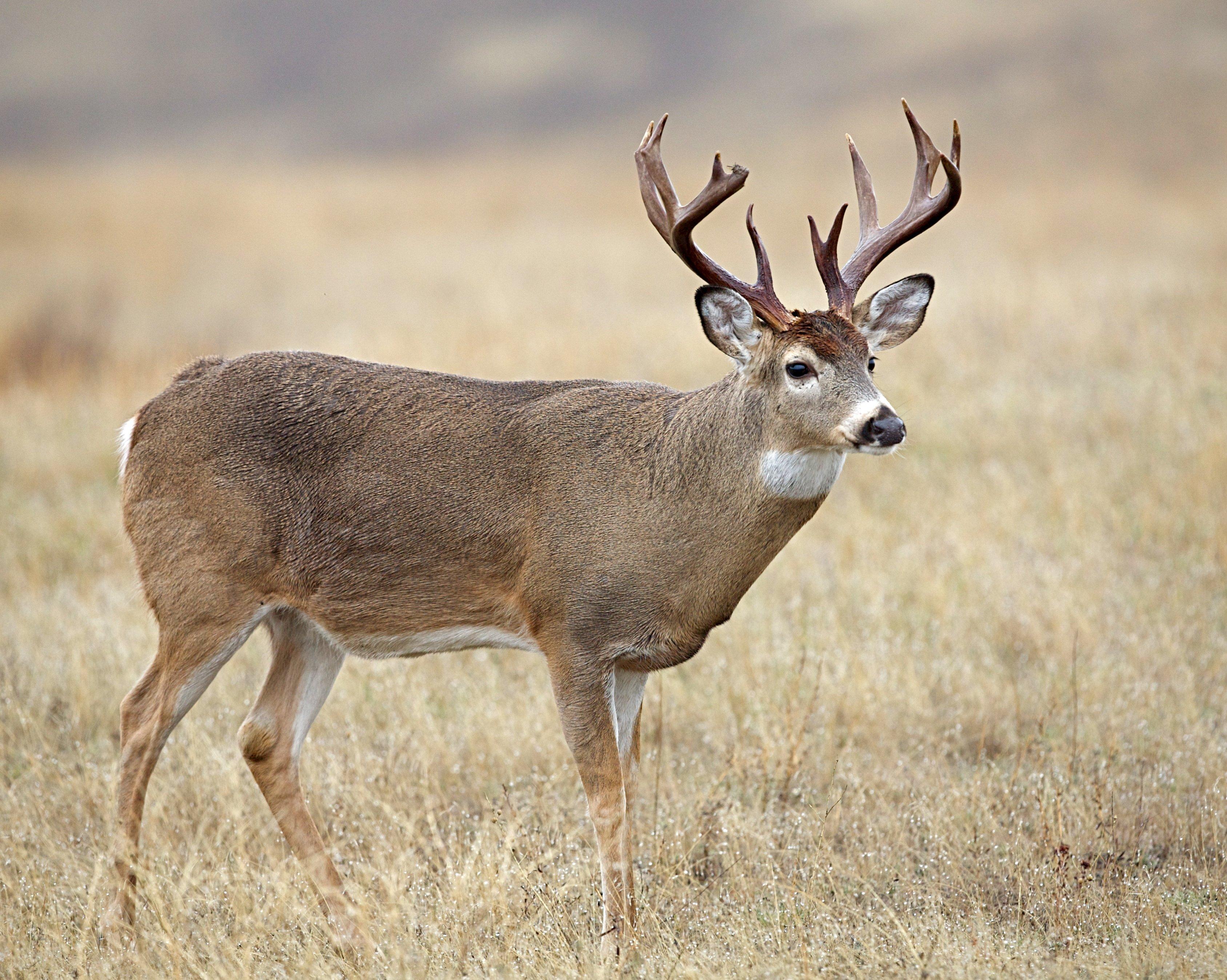 Check out the latest info for New Jersey. Image by Tom Reichner
Season Dates (2023):
Deer season dates vary greatly by deer management zone. Check the NEW JERSEY FISH AND WILDLIFE WEBSITE to confirm dates.
The Grade: B
New Jersey isn't the first state to pop into a deer hunter's mind, but it offers some quality hunting if you can secure a spot. Competition for huntable areas is high, so concentrate on small lots, and stick to bowhunting for better access. Bowhunters make up more than half the licensed deer hunters and have harvested more deer than firearm hunters every year since 2012.
With mild winters and bumper mast crops in recent years, it should mean a solid number of mature deer this fall, making this state a legitimate hunting destination. Some deer management zones have unlimited antlerless bag limits. Note: The first deer harvested must be antlerless.
"Hunters should expect improvements to the condition of the deer herd this season, with a wetter summer, more promising mast crops, and another mild previous winter," said Jodi Powers, principal biologist with the Bureau of Wildlife Management for the New Jersey Division of Fish and Wildlife. "Areas that were hit by EHD last year should be recovering. Any sick or diseased deer sightings should be reported to NJDEP Fish and Wildlife at Deer Disease Sighting Form (arcgis.com)."
Antler Nation Knowledge:
For top-end buck potential, focus on Morris, Hunterdon, Somerset, Mercer, and Monmouth counties. Monmouth County seems to be the hotbed for nontypical bucks, accounting for two of the state's nontypical B&C entries and producing a 182 6/8-inch deer. Crossbows are legal during New Jersey's entire archery season.
"According to the National Deer Association's 2023 Annual Deer Report, New Jersey has the highest percentage of deer being taken with archery equipment, at 64% of the total harvest," Powers said. "The next closest states are other small, densely populated states: Connecticut and Massachusetts. Hunters are reminded to refresh their memory of safety zones with information found in the New Jersey Hunting and Trapping Digest."
This tiny state has 750,000 ACRES OF PUBLIC LAND. For its size, THAT'S INCREDIBLE. Between wildlife management areas, state parks, state forests, and more, there are upward of 70 DIFFERENT TRACTS of land.
There's a lot of private land in need of deer management, too. So, get to know a landowner this year. Ask them if you can hunt. The worst they can do is say no.
And don't forget to help others. "Any unwanted venison can be donated to Hunters Helping the Hungry (HHH)," Powers said. "It's a nonprofit that assists hunters with butchering costs to donate venison to local food banks and soup kitchens. All hunters must do is drop off a legally harvested and reported field-dressed deer to a participating butcher, and the butcher and HHH will take care of the rest."
Watch all the latest video episodes