C
1.3 million
Est. Whitetail Population
837,000
No. Licenses Sold Annually
$32.94 and up
A hunting license is $20.97. An archery permit is $16.97. A muzzleloader permit is $11.97.
Resident hunting license and deer permit
$122.94 and up
A nonresident hunting license is $101.97. An archery permit is $26.97. A muzzleloader permit is $21.97.
Non-resident hunting license and deer permit
204 6/8"
Taken by Frederick Kyress in Montgomery County in 1962. It ranks no. 5 all time.
Record B&C Typical Stat
93
Total B&C Typical Entries
233 1/8"
Taken by Edward Dodge in Erie County in 1942.
Record B&C Non-Typical Stat
45
Record B&C Non-Typical Entries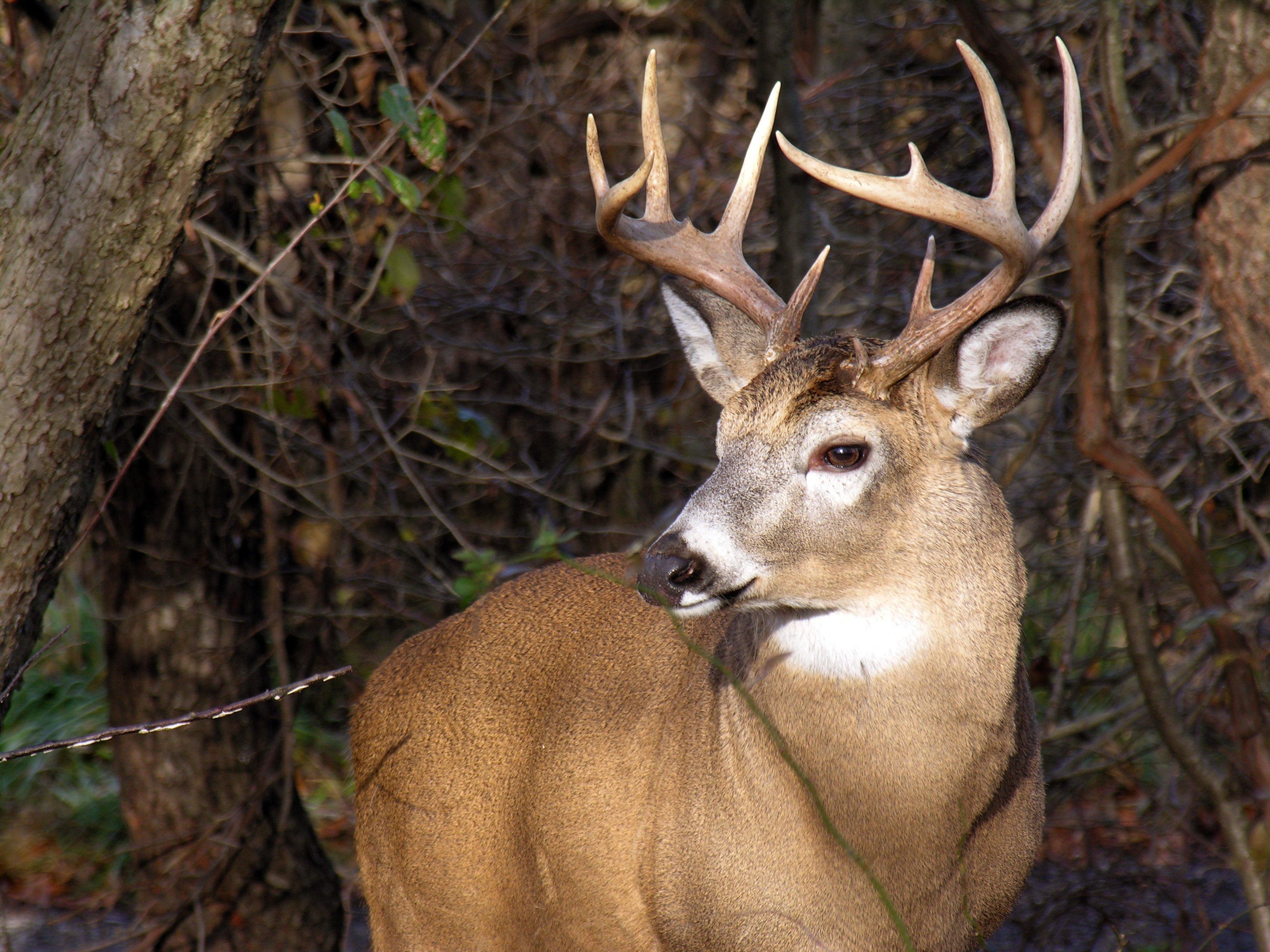 Check out the latest info for Pennsylvania. Image by Bruce MacQueen
Season Dates (2023):
Deer hunting dates vary greatly by unit. Check the PENNSYLVANIA GAME COMMISSION WEBSITE for specific deer season dates.
The Grade: C
Pennsylvania is one of the proudest deer hunting states in the country. If you are in a state that considers opening day a holiday worthy of missing school, you are in a good place. You'll find that here.
Traditions are great, and deer populations are decent, but the state's top-end potential isn't what it used to be. Also, a lot of hunters say the deer population isn't where it needs to be. Both have declined. Couple that with the Pennsylvania Game Commission's desire that more deer be harvested in certain areas because of chronic wasting disease, and grumbling abounds among hunters throughout the state.
"Similar to Maine, Vermont, and New Hampshire, you will find very few deer, but if you find a buck, there is a good chance he is a slammer," said Jeannine Fleegle, wildlife biologist with the Pennsylvania Game Commission. "But this is a tough hunt in rugged country, and not for everyone."
All things considered, we give it a C again this season.
Antler Nation Knowledge:
Unfortunately, CWD is established here, and it isn't going away soon. It dominates the south-central portion of the state. It comes as no surprise that the best deer hunting and biggest bucks are to the east and west of the diseased area. In the western region, consider Allegheny, Armstrong, Beaver, Butler, Clarion, Crawford, Erie, Indiana, Mercer, Venango, Washington, and Westmoreland counties. In the eastern region, Berks, Bucks, Chester, Lancaster, Lehigh, Montgomery, Northampton, and York counties are historically the best.
"For hunters who want to see large numbers of deer, WMUs 5C, 2A, 2D, 1A, and 1B would be good choices," Fleegle said. "With APRs in place, hunters have a good chance for a 2-1/2-year-old buck in all the WMUs. An average 2-1/2-year-old buck will typically be 13 to 15 inches wide and have eight points. But hunters also need to be patient. It's OK to let even a legal buck walk. Many of them will survive to become mature bucks with larger antlers."
A huge upside to hunting here is the massive amount of public land. Millions of acres make it possible to find a secluded piece of ground to avoid other hunters. There are numerous STATE GAME LANDS, and you can scout digitally with the PGC MAPPING CENTER. And don't forget about the HUNTER ACCESS PROGRAM, as well as other public-access types, such as federal and U.S. Army Corps of Engineers lands.
"Susquehannock State Forest in Potter County has good road access and has many different habitat types due to timber management," Fleegle said. "An excellent hunt for someone that is healthy and wants a challenging hunt for a mature buck can go to the large state game lands and state forest lands in 2G and 2H. The woods are big, the terrain steep, and the deer, including the bucks, get old for the same reasons."
Watch all the latest video episodes