B
705,000
Est. Whitetail Population
160,000
No. Licenses Sold Annually
$66 and Up
The hunting and fishing combo is $33. The big-game license is $33. Some residents choose the annual sportsman's license for $165 instead of individual licenses.
Resident hunting license and deer permit
$305
The annual all-game license is $305. Some public lands require additional licensing.
Non-resident hunting license and deer permit
186 1/8"
Taken by W.A. Foster in Roane County in 1959.
Record B&C Typical Stat
53
Total B&C Typical Entries
315 1/8"
Taken by Stephen L. Tucker in Sumner County in 2016. It ranks 5th of all time.
Record B&C Non-Typical Stat
33
Record B&C Non-Typical Entries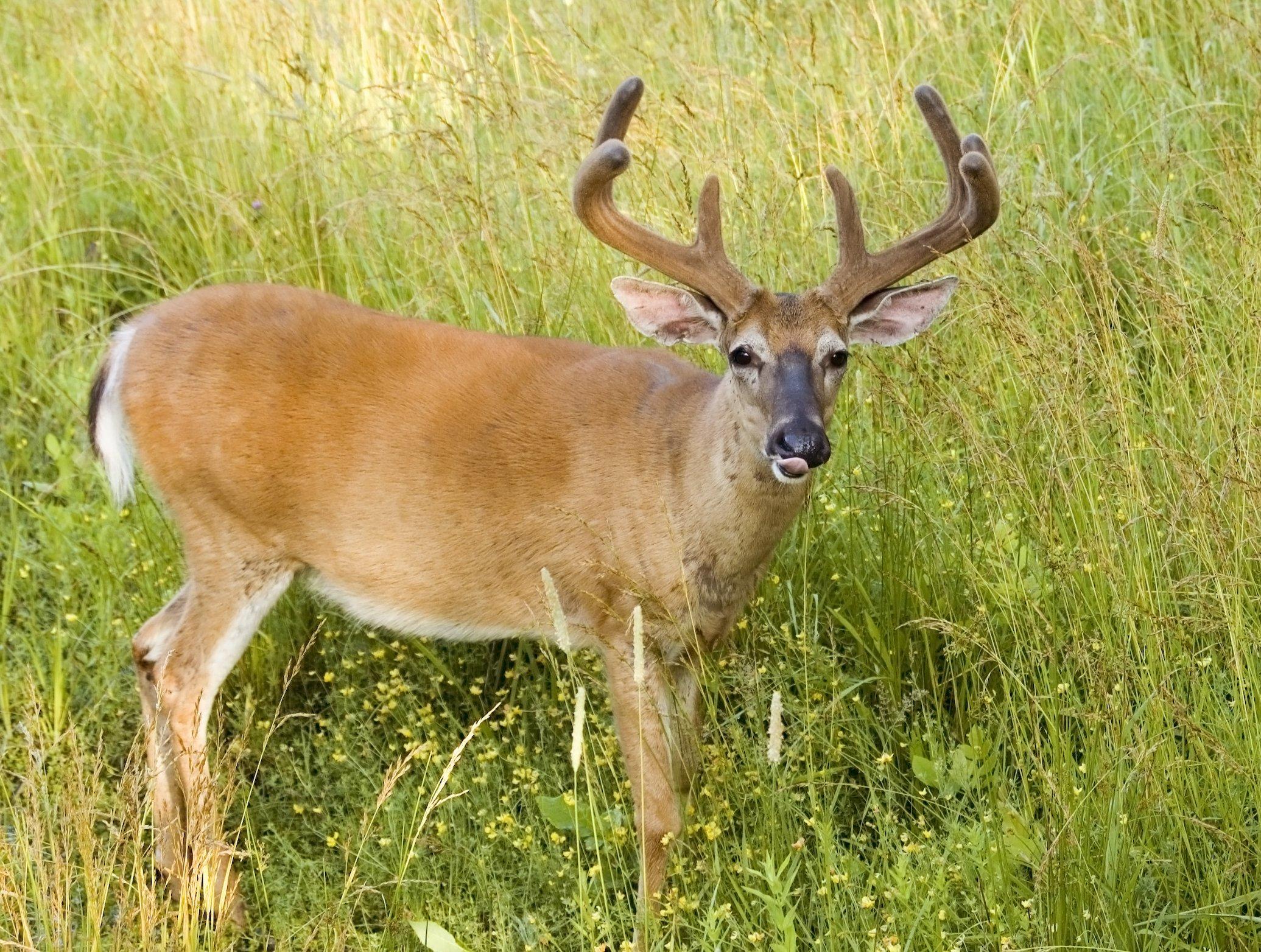 Check out the latest info for Tennessee. Image by Bruce MacQueen
Season Dates (2023):
Season dates vary throughout the state, but things kick off in late August. Archery hunters in units A, B, C, D, L, and CWD can hunt Aug. 25 through 27, but it's archery only except for Unit CWD. Then, archery season runs Sept. 23 to Oct. 27 and Oct. 30 to Nov. 3, statewide. Additional seasons are open in November, December, and January, depending on unit. Check the TENNESSEE WILDLIFE RESOURCES AGENCY (TWRA) WEBSITE to confirm season dates.
The Grade: B
The Volunteer State has decent deer densities, but it isn't known for giants. Sure, the Tucker buck was killed here. At one time, it was the largest ever hunter-harvested deer. Still, according to record books, Tennessee is an inferior state. It doesn't have the genetics, habitat or soil to consistently produce high volumes of top-end whitetails. It's a multiple-buck state, too.
It also has chronic wasting disease in the southwestern region. That was discovered in 2018, and it's led to numerous regulation changes. Unit CWD now comprises 11 counties, and Crockett, Gibson, and Lauderdale were added to the zone this year. Now, expanded harvest opportunities are being used to reduce deer densities. Even additional antlered tags are possible in these areas.
"Hunters should learn about CWD and the differences between Unit CWD versus CWD-positive and CWD high-risk counties," said James Kelly, with the Tennessee Wildlife Resources Agency. "At present, these are the same group of counties, but once testing begins for the season, the latter could change depending on the location of positive test results. If this occurred, the associated carcass transport and feeding restrictions apply immediately and automatically. However, the counties included in Unit CWD would not change midseason."
The discovery of CWD also produced the August velvet hunt, which received mixed reviews from hunters. This is a gun hunt in Unit CWD, but it's archery-only throughout the rest of the state. Also, before moving harvested deer, hunters must report deer on the agency's mobile app or temporarily tag the animal with a physical transportation tag before moving it.
Despite some opposition, the season has attracted a significant number of hunters, especially given the opportunity to tag a velvet deer in a state where it was previously impossible. In all, Tennessee gets a B.
Antler Nation Knowledge:
The best age structures seem to be along the Mississippi River in the western part of the state. The Cumberland Plateau and eastern Tennessee aren't as advanced in trophy production, but good opportunities still abound. For those who like a challenge, eastern Tennessee is very rugged, but those terrain and accessibility problems also allow bucks to reach older age classes.
When observing the Pope and Young and Boone and Crockett record books, a few counties stand out. Some include Davidson, Dyer, Haywood, Lake, Lauderdale, Montgomery, Robertson, Shelby, Stewart, Tipton, Williamson, and other southwestern border counties.
There are more than 1.5 million acres of PUBLIC LAND STATEWIDE, and many of these areas produce mature deer. Most are located in the eastern counties, but some OPPORTUNITIES EXIST in the western region. Don't forget about specialty hunts, such as those conducted on FORT CAMPBELL, HOLSTON ARMY AMMUNITION PLANT, MILAN ARMY AMMUNITION PLANT, and more. In Unit CWD, consider the August velvet hunt. Just remember to check regulations, as several areas have unique guidelines.
For those who plan to hunt public land, check the regs before doing so. Many properties have unique regulations. Others are open to statewide seasons and rules.
Watch all the latest video episodes