B
650,000
Est. Whitetail Population
280,000
No. Licenses Sold Annually
$29 and up
Additional licenses and stamps required for different hunters, seasons, and weapons.
Resident hunting license and deer permit
$151 and up
Additional licenses and stamps required for different hunters, seasons, and weapons.
Non-resident hunting license and deer permit
188 7/8"
Taken by Chad K. Scyphers in McDowell County in 2014.
Record B&C Typical Stat
48
Total B&C Typical Entries
231 5/8"
Taken by Charles McLaughlin in Wayne County in 1997.
Record B&C Non-Typical Stat
18
Record B&C Non-Typical Entries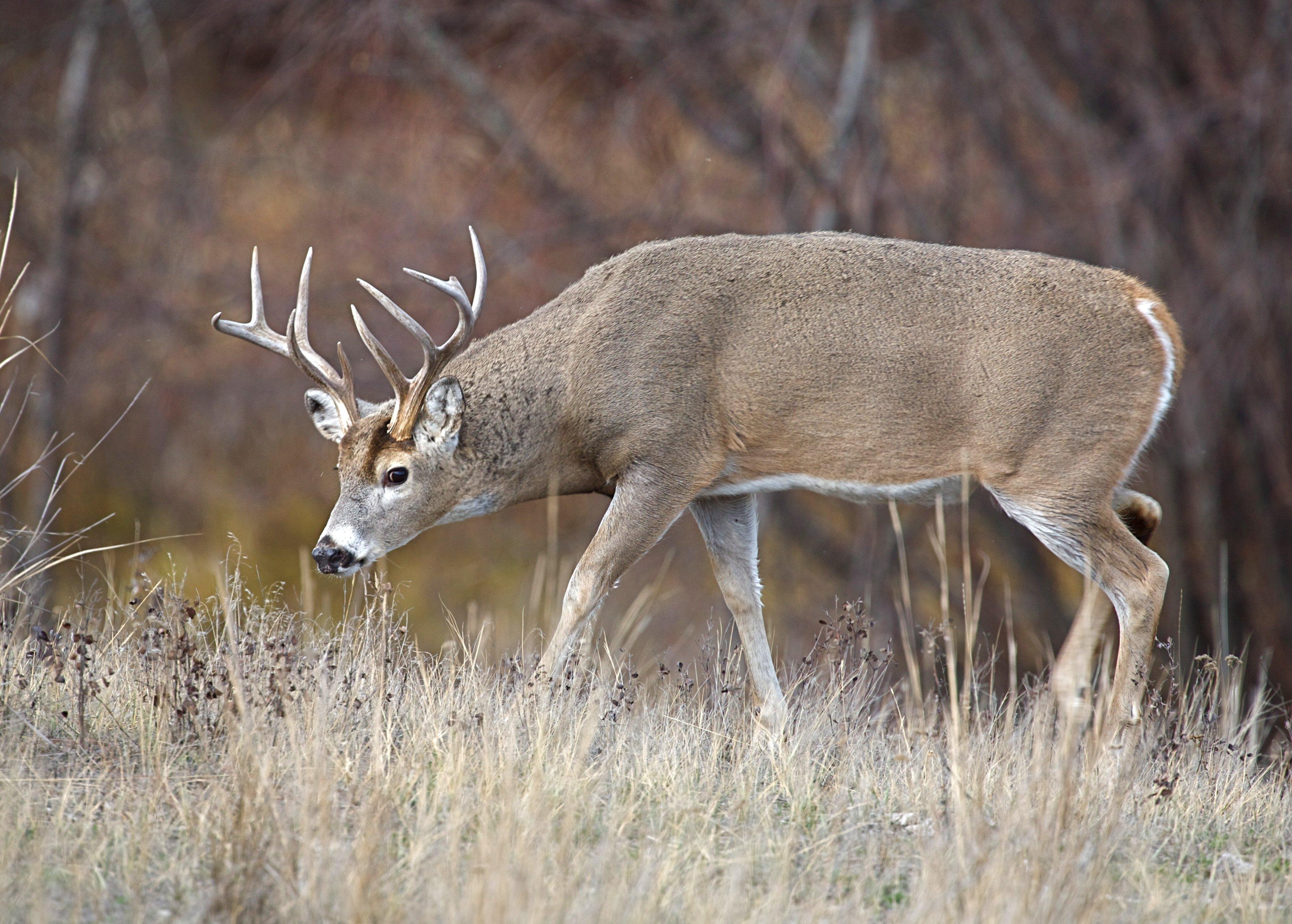 Check out the latest info for West Virginia. Image by Tom Reichner
Season Dates (2023):
Archery and crossbow season runs Sept. 30 to Dec. 31. Firearms season (buck only) spans Nov. 20 to Dec. 3. Muzzleloader season is Dec. 11 through 17. Youth season is Oct. 21 and 22 and Dec. 26 and 27. The antlerless split season has a range of opening and closing dates. Go HERE for more information.
The Grade: B
West Virginia pulls a B again this year. Though the state doesn't compare to neighboring Ohio and Kentucky, there are good bucks here, along with an impressive amount of public land. There are numerous WMAs and state forests, as well as three national forests. Hunting success for whitetails is excellent in West Virginia, and plenty of good bucks are taken each year. There are six management areas with a one-buck limit and a spread limit in place to help increase the number of older animals. Deer densities are promising, too.
There is chronic wasting disease here, but it's confined to the eastern corner of the state, which is well away from the bulk of the best deer hunting.
Antler Nation Knowledge:
A trophy-class animal could obviously turn up almost anywhere occasionally, but the southwestern section of the state is best. Counties to consider include Boone, Cabell, Lincoln, Logan, McDowell, Mingo, Wayne, and Wyoming (some of which have been archery-only for many years). This is challenging terrain, so don't expect easy hunting.
No private land to hunt? No worries. There is plenty of public land to hunt whitetails, and unlike other states, those grounds are evenly distributed here. Find a property to hunt BY COUNTY. Or use the INTERACTIVE PUBLIC LAND MAP for more detailed planning.
Watch all the latest video episodes