Landing Your Dream Outdoor Industry Job Takes More Than Luck and Being a Good Hunter

When a fellow hunter finds out what I do for a living, he or she often asks me, How do I get a job in the outdoor industry?
Honestly, there's no specific recipe or formula, but determination and willingness to do what it takes certainly helps. What does it take? Well, that depends on what type of job you want in the outdoor industry. There are plenty of opportunities and possibilities, but the competition is heavy. Usually, it takes more than just luck.
After graduating from college, I decided to merge my writing ability and love for the outdoors into a career. To get a foot in the door, I apprenticed for outdoor freelance writer John Phillips for three years. During that time, I not only learned how to become a freelance writer and run my own business, I met the people in the outdoor industry who would eventually help shape my career path. When my apprenticeship ended, I took a contract job as PR Coordinator for Realtree while continuing my freelance writing business. I now own a successful media relations business specializing in the outdoors.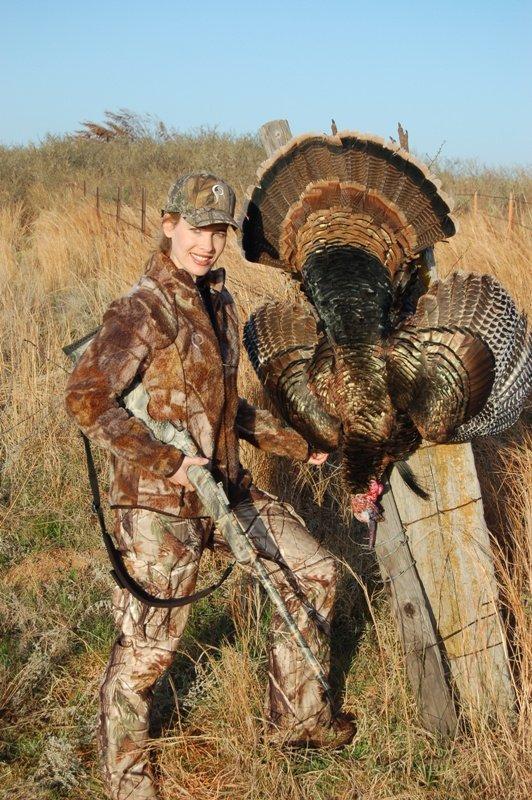 I love working in the hunting industry, but I don't get to hunt as much as many people assume. Honestly, my job and young children keep me too busy. Dodd Clifton, public relations director for Realtree, says you shouldn't try to get a job in the outdoor industry expecting that you're going to be hunting for a living.
Some people get the idea that hunting TV show hosts have the average job in the outdoor industry, Clifton says. Actually, the outdoor industry, just like any other industry, offers a variety of job opportunities. You can be involved in anything from sourcing, to building product, to distributing product, to managing SKUs (Stock Keeping Units), to retail, to promoting product, to accounting, etc. None of these jobs lend themselves to frequent hunting trips. Even hosts of TV shows spend much of their time managing sponsors, their businesses and attending events. But if you're a passionate hunter and want to be around people who share your interest, then the outdoor industry is a good choice.
Marketing and PR
Clifton says when it comes to getting a marketing or PR job in the hunting industry, education is the key.
Hopefully you took your education seriously and started building your resume early, Clifton says. If not, there's no time like the present. Start studying and take any marketing job you can find, even if it's marketing vacuum cleaners. Even if you have every degree available, continuing your education is more critical than ever. Marketing evolves constantly. So, the short answer is hunt, fish, camp, hike ... then study and work hard.
To the person who has a marketing position in another industry, but would like to move over to the hunting industry, Clifton says persistence is the key.
Do all the standard stuff -- network, knock on doors, start your own business, freelance, do contract work ... try sending an actual letter to a company through the USPS. You must show commitment beyond just desire. Companies are looking for more than just passion; they want to employ people with existing skill levels and some experience. Do what it takes to stand out among others with similar attributes.
Sales
One of the best ways to break into the hunting industry and get general job experience is through retail, especially while you're in school. A retail job teaches you about sourcing raw materials, importation, distribution, sales, etc. These skills translate to other jobs in the industry. Bert Moore agrees. Moore, the southeastern regional manager for Russell Outdoors, says it took many years to work up to the position he has now, but his years spent in retail were most valuable.
Gear Review: Vanguard Pioneer 2100RT in Realtree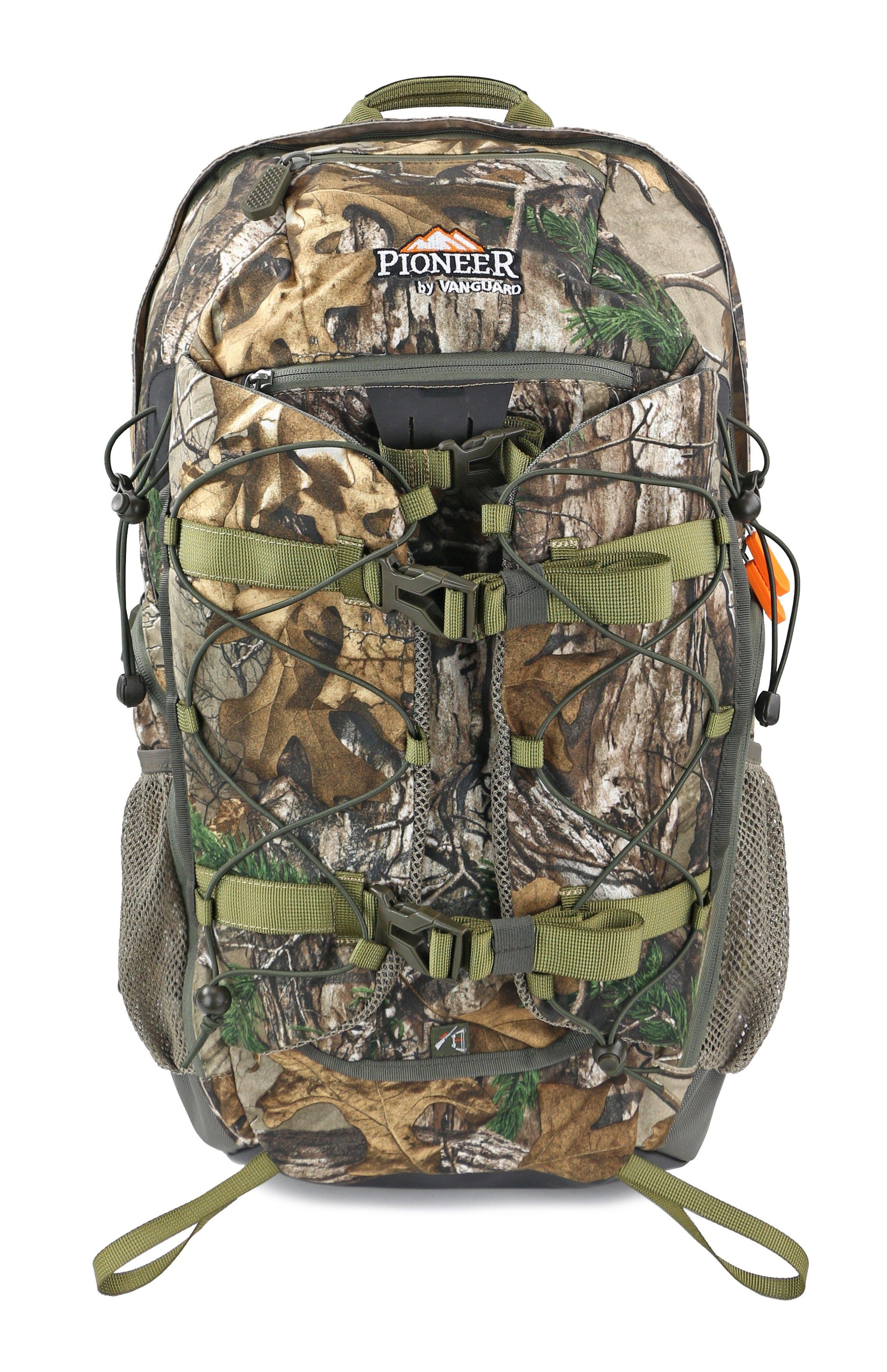 Moore opened a small outdoors-themed gift and specialty shop when he graduated from college. He stayed in business for four years and closed it once a nice profit was made. He then went to work as a buyer for Mark's Outdoors in Alabama.
I worked for Marks for seven years gaining experience and contacts before moving on to other careers in the industry, Moore says. I tell people to be prepared to work at a lower entry-level job and then pursue opportunities to advance.
Moore says college students who want a career in sales should consider getting a general degree in business, marketing or communications. He says after graduation, a short career in outdoor retail is the best training someone can receive.
To excel in sales, you have to understand the end retail consumer, as well as the retail account that you will be selling to, Moore says. People often try to break into this industry from other industries just because they like to hunt and fish. If they have no knowledge of this industry, they are bound to fail. You have to understand your end consumer from the ground level up. Remember to separate business from pleasure. A widget is a widget regardless of the industry.
Freelance Writing
John Phillips says finding a mentor in the hunting industry was critical to his own success.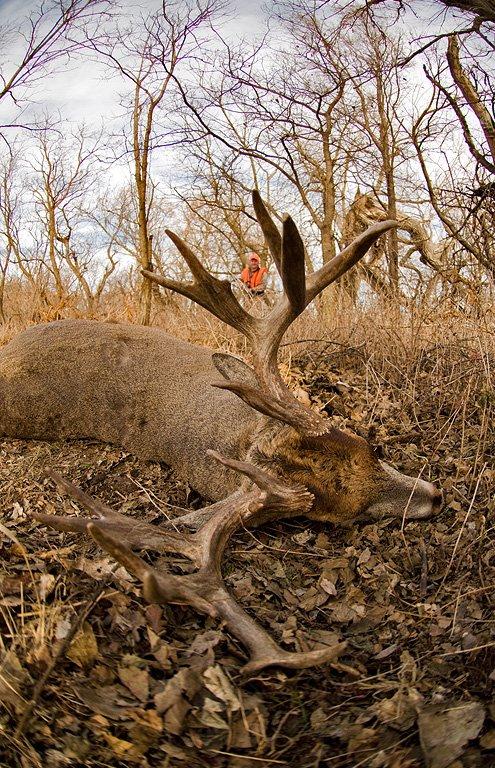 Before I met prolific outdoor writer J. Wayne Fears, I had written 49 stories that no one bought and was feeling extremely discouraged, Phillips says. J. Wayne told me, 'If you want to be what I am, then you must do what I do.' So I followed J. Wayne around for several years learning the craft. I attended the trade shows and writer conferences, built contacts and eventually built a successful business as an outdoor writer.
I can't imagine doing anything else, Phillips says. I'm living my dream. I get to hunt, fish, write stories and take photos for a living.
Phillips now mentors others who have similar goals. In fact, in the past 30 years, Phillips has had 40 apprentices and says the ones who refuse to give up are the ones who succeed.
The successful ones were willing to step out of their comfort zones and learn new skills and meet new people, Phillips says. They also understood from the beginning that it takes three to five years to learn a craft. There are no shortcuts. If you're not willing to put in the time, then you simply won't succeed."
Phillips also says to put to work the old cliché, practice makes perfect because writing is a skill that should be honed and sharpened.
To be a good writer, you must be a frequent reader, Phillips says. Read the great authors and pay attention to their writing styles, attention to detail and descriptive talents. Seek critique and take to heart the corrections and advice that others give you.
Photography
Outdoor photographer Bill Konway understands the meaning of perseverance. Konway worked as a photo journalist for a newspaper during the week and a freelance photographer on the weekends until he finally accumulated enough clients to become a fulltime freelance photographer.
For those interested in a career as an outdoor photographer, Konway says practice makes perfect.
Shoot a ton of pictures whenever you get the chance, even if it's just for yourself, Konway says. Never get discouraged. Show your best work to anyone who will take the time to look because you never know if he or she will need a photographer or know someone who will. Freelancing is not easy because there are no promises. You never know how much work you're going to get or how much you're going to get paid on any given month. And, you not only have to have talent, but you must be able to sell those talents. But, if you succeed, you'll have one of the best jobs in the world."
Hunting TV Shows
Chad Schearer of Shoot Strait TV has a few tips for those who want to live the life of a TV hunting personality.
I encourage people to first learn how to run a camera, Schearer says. Michael Waddell, David Blanton, those guys filmed shows before they started hosting them. You can't start at the top. You've got to build your name, and that takes a lot of work.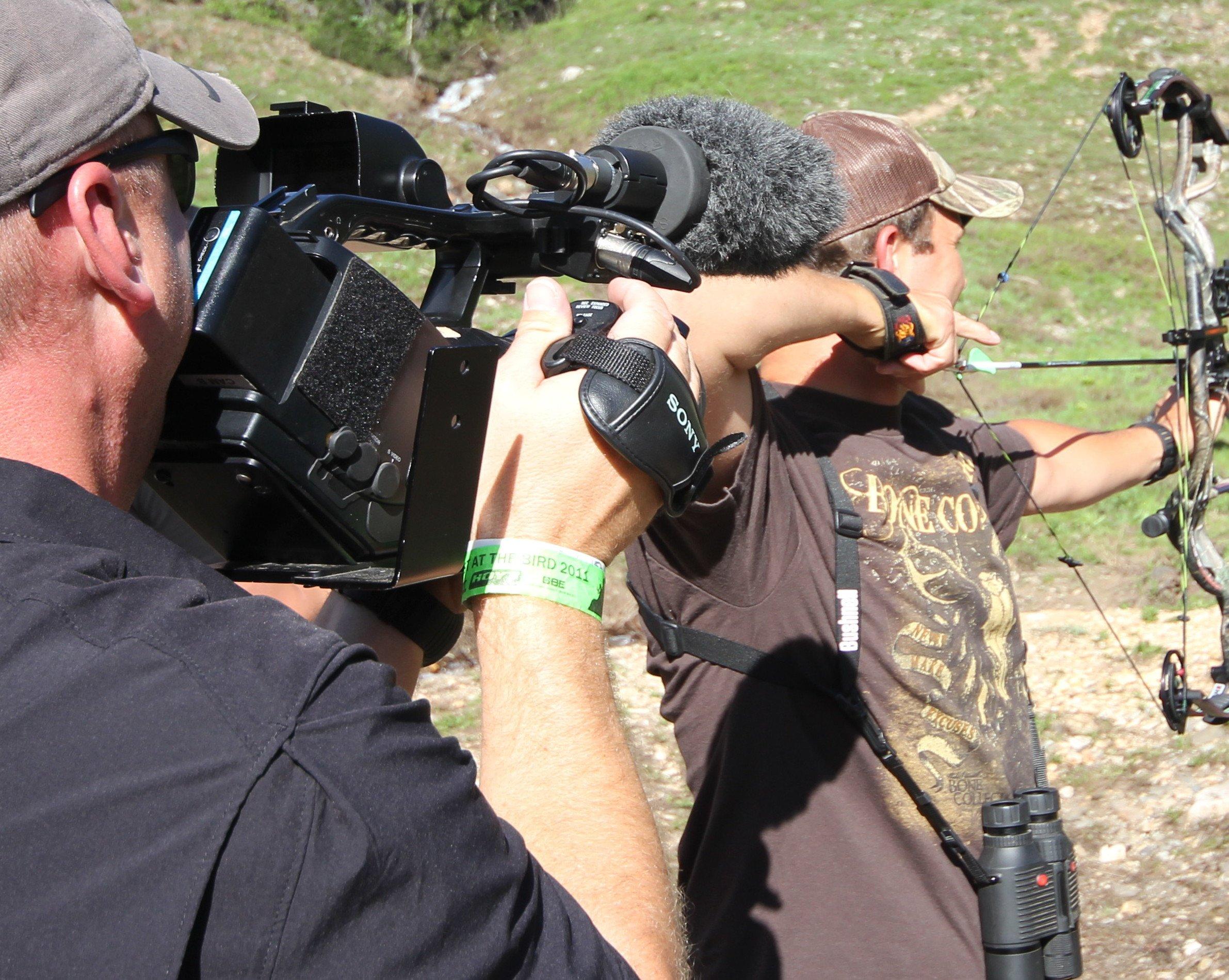 Schearer started off competing in calling competitions and guiding for an outfitter. He'd conduct 30 to 50 seminars a year on various aspects of hunting while accumulating sponsorships. His efforts eventually carried over to TV.
This business is not all glamour, Schearer says. My wife, Marsha, and I spend more than 200 days a year on the road promoting the show and our sponsors. I do a lot of public speaking and spend a ton of time working for my sponsors. It took Marsha and me 20 years to get to where we are now. It's not easy, but if you want it bad enough, you can do it.
Wanting it bad enough is one of the qualities that everyone in this story shares and is essential to securing any job in the outdoor industry. You have to want it bad enough to go out and do something about it. The outdoor industry is ripe with opportunity. The solution is hard work, determination and a willingness to fail before you succeed. You must acquire the skills and knowledge required, and then put yourself out there. Send resumes and use any contacts you might have to help you get a foot in the door. Once you have your job in the outdoor industry, you'll see that all the hard work was worth it.
Don't Miss: 15 Jobs You Can Get in the Outdoor Industry
Editor's Note: This article was originally published in February of 2012.
Are you a deer hunter wanting to learn how to accomplish your goals? Check out our stories, videos and hard-hitting how-to's on deer hunting.