What rut activity are you seeing?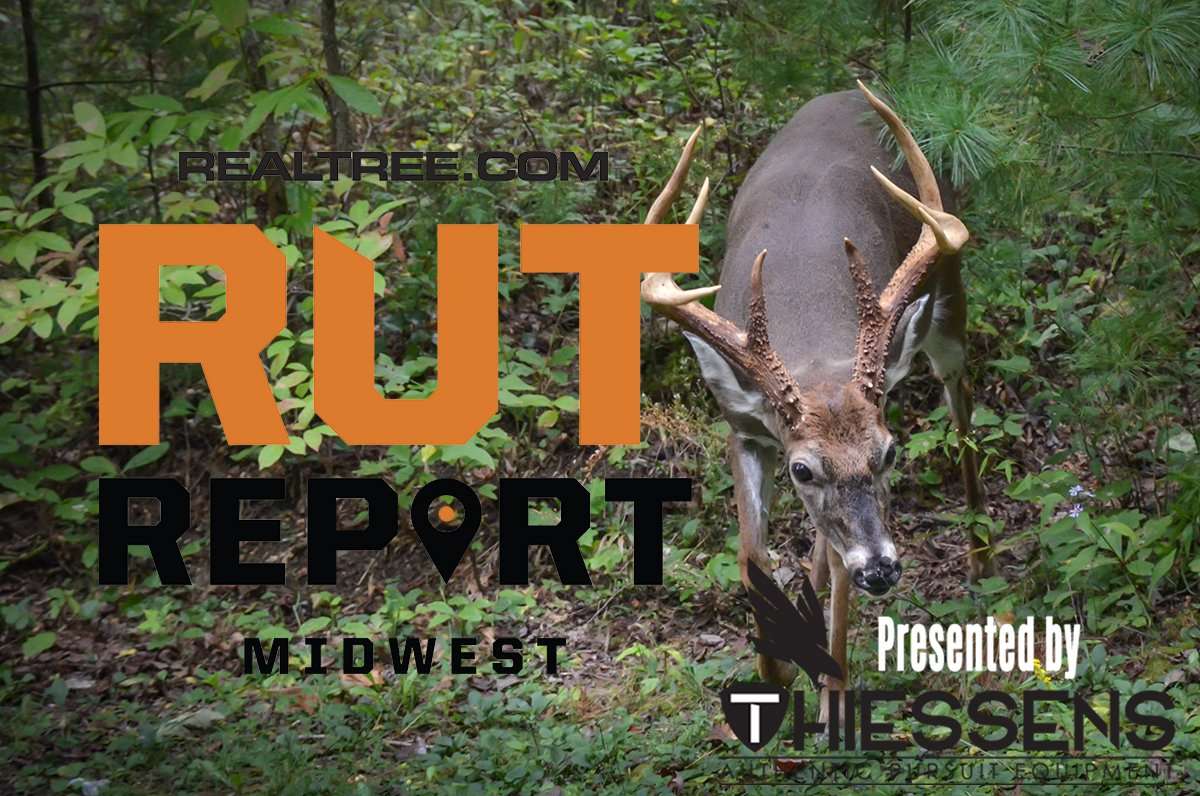 Things are getting interesting throughout the Midwest. Daylight activity has been decent across the board. The most notable change from last week is a big uptick in scraping activity. The weekend forecast for much of the region doesn't look outstanding, but some areas will see favorable conditions. The long-range forecast looks very good for almost all of the Midwest. The action should start to really crank up by the end of the month.
Michigan
The Wolverine state is my home turf. We've been seeing decent daytime movement centered on high-calorie food sources. The last of the red oak acorns are hitting the ground, but they're very limited. They're getting a ton of attention in remaining pockets, though. Both standing and recently harvested crop fields are the main draw. We still have a ton of standing corn due to the wet spring and late planting season, and according to farmers in my area of southern Michigan, it'll be a week or two before we see a significant amount of the corn come out. The good news? I've had great success hunting freshly cut corn in late October.
Rubbing activity is still on the rise, with more defined rub lines appearing. Scraping activity has heated up in the past 48 hours, too. With rain forecast for much of the state this weekend, focusing on scrapes can be a recipe for success. Mature bucks will often visit scrapes to freshen them up after a rain.
Ohio
Ohio DNR Deer Biologist Clint McCoy said bucks are starting to move more in the Buckeye state. Scraping has become much more frequent there as well. Sparring matches between bucks are beginning to intensify.
Most of the corn in Ohio has been cut, and deer are primarily feeding on that and beans as well as acorns in the areas where they can be found. The weekend will bring rain and low pressure for many Ohio hunters, but the second half of next week looks outstanding. If you're debating when to use those vacation days, I'd hold off at least a week.
Iowa
According to Cole Winther of Southwest Iowa Outfitters, whitetails are on their feet during daylight right now. Winther said the deer in his area are hitting food sources hard. Sparring and fighting has picked up a lot in the past week. Scrapes and rubs are also becoming more frequent.
Plains States
The Dakotas, Nebraska and Kansas will see warmer weather on Saturday, but the forecast for Sunday looks good. This area of the Midwest will likely see the best weekend activity, and the conditions predicted for next week look great.
We've been blessed with favorable weather for much of October. Looking ahead, that run of good luck might not be over. But deer should be on their feet either way. It's getting close to the time of year when anything can happen. Focus on feeding areas that see a lot of doe activity, and don't forget your grunt call and rattling antlers. For much of the region, we're still a week to 10 day from things getting really good. But we're on the doorstep of the pre-rut.
Good luck and stay safe out there.
Don't Miss: The Anatomy of a Whitetail Scrape
Check out more stories, videos and educational how-to's on deer hunting.
Day Activity

Rubbing

Scraping

Fighting

Seeking

Chasing

Breeding