Peak breeding has mature deer on their feet right now in Kentucky, Tennessee, Arkansas, Virginia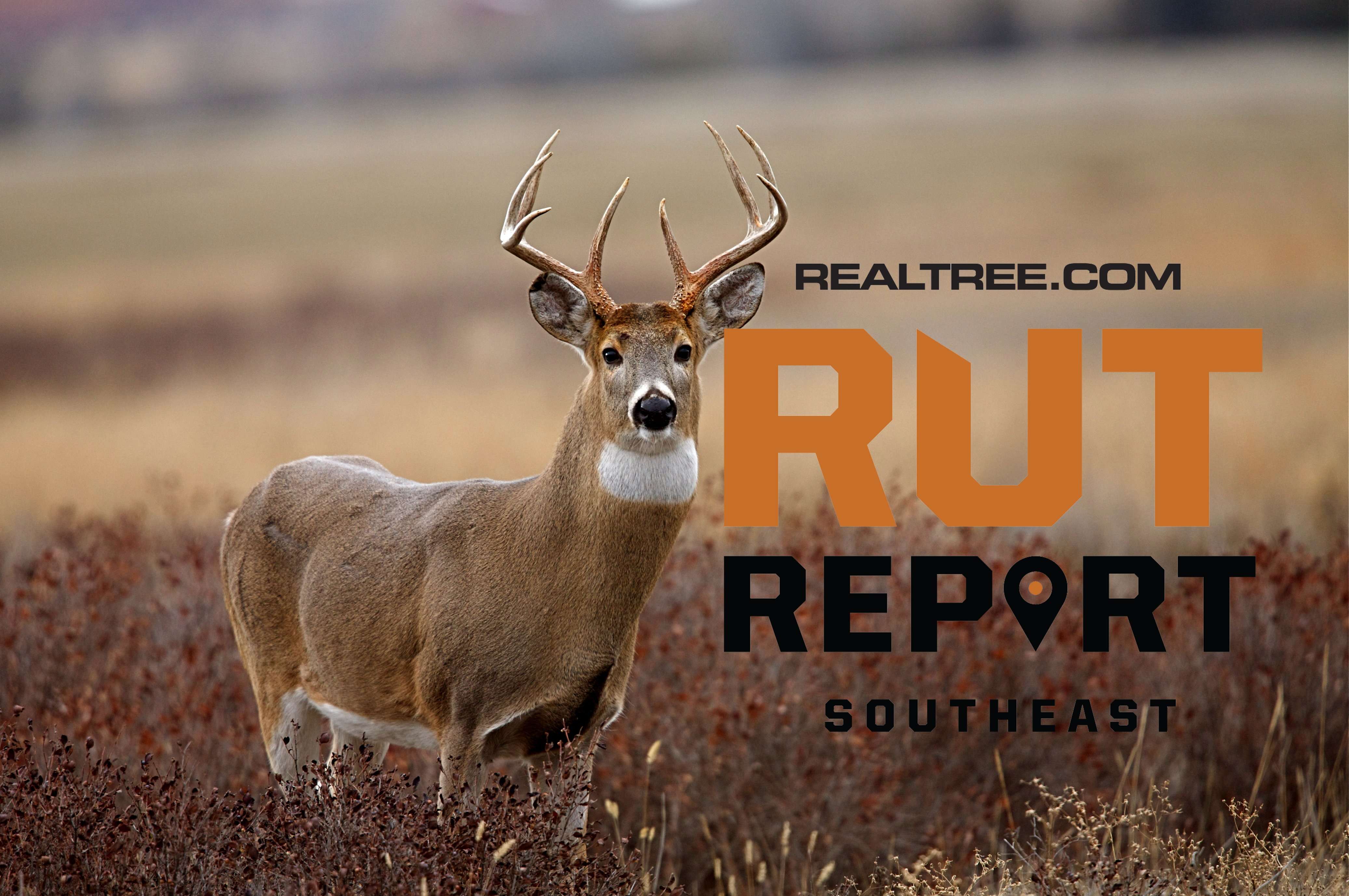 My wife is a school counselor, and she was just about to leave for work this morning when a group of does came scrambling over the white oak ridge next to the house, which spills into a narrow field out back. We have 8 acres in the country, and deer are in and out of the yard pretty often. With the Kentucky rifle season open, Michelle grabbed her hunter orange, her Browning X-Bolt, and stepped outside just in case.
Sure enough, a young 8-pointer was hot on the heels of the does. We watched him for a bit, but Michelle decided to pass. But just as we were heading back inside, a much larger buck stepped out of the creek, crossed the back field, and stopped to work over a licking branch. A quick look through my binoculars confirmed he was a tall, mature 8-pointer. Boom! Tag filled, and Michelle made a quick call to her school's front office, explaining that she'd be a bit late to work.
Not every successful hunt begins with a 5 a.m. hike to some remote stand location — especially during the peak of the rut. This is the time of year when you need to keep your hunting gear in your truck (or makeup room, in Michelle's case) and be ready to hunt whenever you can, whether it's an hour before or after work, or even at midday. I've had shooter bucks on camera this week at 12:04 and 1:10 p.m.
In much of the Mid-South, it's peak rut right now, and the majority of this year's breeding will take place this week. Many mature bucks are locked down in thick cover with receptive does right now, but those that are between mates are wandering around in a stupor. I was taking Michelle's buck to a processor and watched an absolute giant stand on the road side in broad daylight, within bow range of my truck.
An evening hunt in northern Tennessee last Friday produced great action, though the rut could be just a bit later there. I knocked off work at lunch, grabbed my muzzleloader, and set up in my climbing stand just off the ground in a thick fencerow, overlooking a gnarly creek drainage to my left and an open pasture to my right. I was in constant deer action, and watched half a dozen young bucks and one borderline shooter run does all evening. No shots were fired, but I couldn't ask for much more out of a mid-November hunt.
That's all to be expected, and right on time, for this part of the world this time of year. But of course, reporting on the rut in the broader Southeast region is a little trickier, as the timing is notoriously all over the place. Expect peak breeding to take place in early December in southwestern Tennessee and northern Mississippi while in Southern Alabama, things might not get going until mid-January.
Don't Miss: 3 Key Features of the Very Best Rut Stands
Over in northwest Louisiana, Kyle Barefield with All Things Hunting says that the peak rut is usually around December 15 through Christmas. "I expect them to start rubbing and scraping any day now," he said. "Acorns are doing well in Louisiana this year, specifically water oaks, and so it's really spread the deer out. We've seen one mature buck moving in daylight so far, and he was in the acorns."
Regardless, with firearms seasons open across the Southeast right now and seasonal weather in the long-term forecast, you can expect some big Dixie deer to fall in the weeks ahead. If you have a deer tag and some vacation time, right now is a good time to burn them both.
Day Activity

Rubbing

Scraping

Fighting

Seeking

Chasing

Breeding