Expect another flurry of activity from mature bucks as peak breeding ends; best yet to come in the Deep South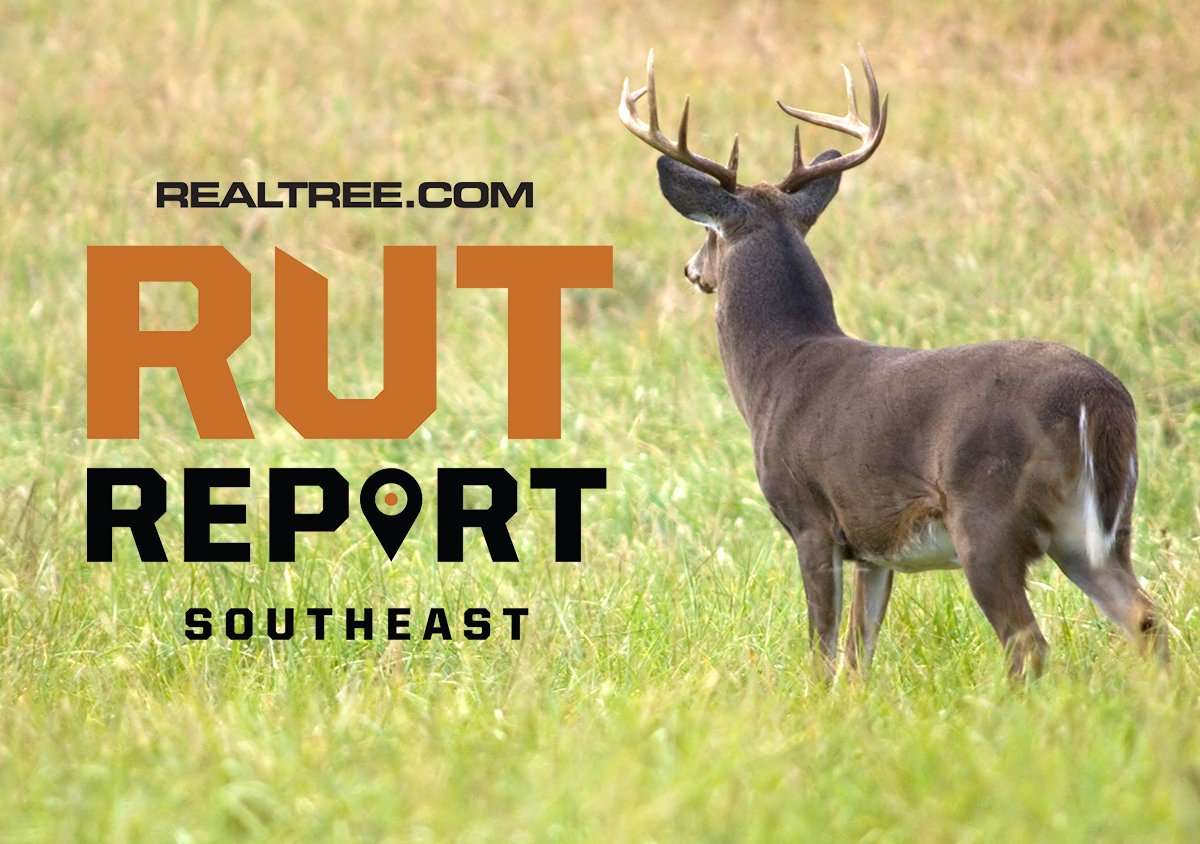 The whitetail rut in this part of the world was like a diesel engine roaring to life after a gradual warm-up on a cold morning. After a slow start in early November, things got crazy mid-month. Anecdotally speaking, the best seeking and chasing activity of the season that I saw — both in Kentucky and Tennessee — was from about last Sunday (Nov. 13) to last Wednesday (Nov. 16). The weather was cold and clear, and the half-dozen cell cameras I have running right now showed bucks on the move at all hours of the day. Drives through the country were genuine white-knuckle adventures, too, with bucks of all sizes either chasing does or wandering aimlessly looking for them. I lost count of the number of big deer I saw standing on the side of the road early last week in broad daylight.
But the flurry of visible action didn't last long, as both camera and in-person deer sightings dwindled significantly mid-week, a sure sign bucks were locking down with receptive does. I saw firsthand evidence of that, too, during a muzzleloader hunt in Tennessee on Thursday, Nov. 17. I arrived at the property late that morning, and ran into the farmer as we were both passing through the same gate. He said that he'd seen a big buck cross a pasture in front of him and disappear into a little woodlot not 15 minutes ago. So, I grabbed my muzzleloader and binoculars, donned my blaze orange, and snuck into the woodlot for a look around.
With a good wind in my face, I soon found the buck, holding tight to a doe next to a honeysuckle thicket. I had no clear shot. She ambled out of sight twice, dragging him with her, but after a half-hour of maneuvering along the edge of the woodlot behind them, she finally stepped into an open pasture, and he followed along right behind her, giving me the opportunity I needed. The buck, taken at about 10 a.m., is one of my biggest whitetails to date.
Still, the activity did seem to slow down as the week progressed, and though I think most mature whitetails are locked down with does as I report this, there are some signs that the peak breeding phase of the rut is nearing its end. I hunted with my wife in Kentucky on Sunday, and we saw a couple mature does traveling with fawns, and half a dozen scrapes that had recently been raked clean.
Late November is no time to lose hope if you're holding a buck tag. The weeks between Thanksgiving and December 15, give or take, have been especially productive for my circle of hunting buddies, family, and guided clients the past few years. You can count on a final spurt of cruising and chasing activity on the part of mature bucks in late November (some call this pick-up breeding), and the interest in breeding from bucks in general doesn't seem to subside at this latitude until closer to Christmas, when there's finally a shift to true late-season patterns. That might be because of a later secondary rut or a trickling end to the big show … but either way, lots of big whitetails get shot in late November and early December, and virtually every state in the region has an open firearms or muzzleloader season during that time.
Enjoy the Thanksgiving Holiday this week … but don't stuff yourself so full that you can't leave the couch, because you'll miss some of the best whitetail hunting of the season.
(Don't Miss: North Carolina Bowhunter Bags Freak of a Buck)
Day Activity

Rubbing

Scraping

Fighting

Seeking

Chasing

Breeding