What Rut Activity Are You Seeing?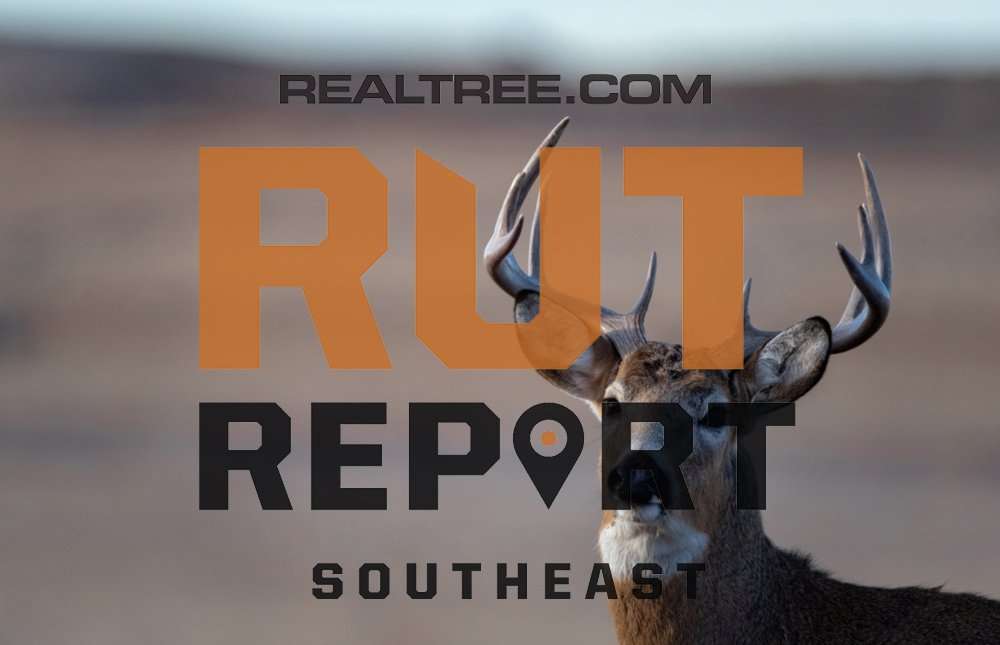 The forecast is looking decent for the next week or so. In the Deep South, we're looking at highs in the 50s and lows in the 30s and 40s. We're expecting high temperatures in the 40s and lows in the 20s and 30s throughout the northern half of the region.
Looking to Kentucky, Tennessee, Arkansas, North Carolina, South Carolina and Georgia, we're firmly seated in late-season patterns. Hunt bed-to-feed patterns where seasons are still open. Take advantage of secondary rut activity if you see it.
In Florida, there's some rut activity around the central part of the state that ranges from November to March. We're also seeing continued rut activity in the panhandle. Those who hunt in and around Gadsden, Leon, Wakulla, Liberty, Franklin, Jackson, Calhoun, Gulf, Bay, Washington and Holmes should expect periodic rut activity for the next few weeks.
In Alabama, the best counties have remained largely the same for the last couple weeks. Those include: Winston, Dekalb, Cherokee, Bibb, Jackson, Morgan, Marshall, Cullman, Blount, Etowah, Calhoun, St. Clair, Jefferson, Walker, Fayette, Clay, Talladega, Shelby, Tuscaloosa, Pickens, Greene, Hale, Russell and Barbour Counties. They are seeing the bulk of the action. That said, other border counties along the northern and western state lines, as well as most southern counties, are seeing increases in overall rubbing, scraping and daylight activity.
In Mississippi, the best counties for the last week or so have been: Webster, Clay, Choctaw, Winston, Neshoba, Kemper, Newton, Lauderdale, Jefferson-Davis, Lawrence, Walthall, Pike, Amite, Wilkinson and Adams. This week, rut activity is also being reported in: Prentiss, Lee, Chickasaw, Monroe, Clarke, Wayne, Jones, Jasper, Covington, Marion and Lamar. Where rut activity is full-bore, focus on doe groups to catch those cruising bucks moving during daylight hours. In areas where it's still a little ways out, camp out near concentrations of rubs and scrapes close to known buck beds.
For those in Louisiana, the rut is finally over for anyone who hunts in the western half of the state. For the eastern half, most parishes are experiencing peak rut activity in some area of that parish. Last week we mentioned those who especially hunt in and around: West Carroll, East Carroll, Madison, Richland, Calhoula, Concordia, Avoyelles, St. Landry, Lafayette, St. Mary, Iberville, Assumption, St. James, Ascension, East Baton Rouge, Livingston, Tangipahoa, Washington and St. Tammany parishes were seeing the best action. This week, we're beginning to see more an increase in rut activity in West Feliciana, St. Martin, St. John the Baptist, St. Helena, East Feliciana, West Feliciana and Pointe Coupee Parishes.
As mentioned last week, we're seeing the best rut activity in central Alabama, eastern and southern Mississippi, southeastern Louisiana and the central part of the Florida Panhandle. That's where you need to be if you're one to chase the rut.
Don't Miss: 20 Deer Hunting Lies Your Granddaddy Told You
Photo Credit: Shutterstock / Phillip Rodgers
Are you a deer hunter wanting to learn how to accomplish your goals? Check out our stories, videos and hard-hitting how-to's on deer hunting.
Day Activity

Rubbing

Scraping

Fighting

Seeking

Chasing

Breeding