What deer activity are you seeing?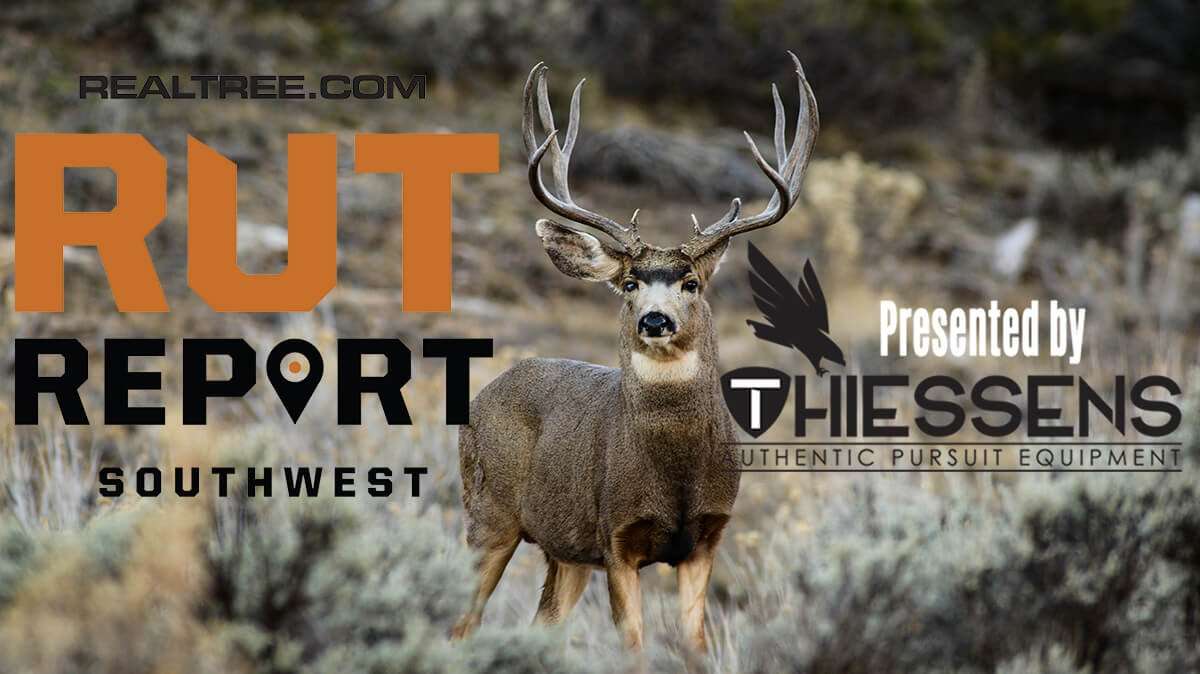 In some areas, the rut is rocking. In others, it's not quite there yet. Lucky for you, we have the information you need.
North Central Texas
Dwayne Peirce, who farms and hunts in the Wichita Falls, Texas, area said mature bucks are beginning to show up on trail cameras. The oldest bucks still remain nocturnal but are edging more toward legal shooting hours. Peirce predicts the rut should get underway in eight to 10 days.
West Texas
Steven Tisdale, who hunts Crosby and Bordan Counties near Lubbock, Texas, said bucks are really getting fired up. He got out last weekend and rattled in two bucks on three sets. He noted that does don't seem to be receptive yet, so this action should extend into the coming weekend.
Texas Hill Country
Ronnie Parsons, who operates out of the San Angelo area, said he believes the rut is getting closer. He's seeing younger bucks starting to chase does. No mature bucks have been observed chasing, or even moving much for that matter. Mature bucks have abandoned feeders for the most part, showing up only every couple of weeks. Bachelor groups are beginning to break up, too.
Razor Dobbs, a bowhunter from the Texas Hill Country near Kerrville, Texas, said they enjoyed cold weather for a few days. Then it returned to the 80s. He observed bucks chasing does during this cold spell. But overall, a pile of acorns has made hunting relatively slow.
Kyle Barefield, Realtree pro staffer and host of All Things Hunting TV, says while hunting central Texas 70 miles west of Austin, he saw two mature bucks chasing does. His wife, Stevie, tagged one of those bucks. He says it has warmed up and predicts this could slow action a tad, but this weekend should be a good time to be in the woods.
South Texas
Mike Stroff, host of Savage Outdoors TV and an outfitter on ranches near Ozona (southern Hill Country) and Uvalde (farther northward) said the action is still a little slow. There's no rutting activity occurring yet. Guides are seeing some scraping and rubbing activity, but chasing has yet to kick off. Mature bucks are inconsistent on food sources, which makes patterning difficult.
East Texas
Matthew Futtere, owner of Veteran Innovative Products, said deer in his portion of East Texas are chasing does aggressively right now, and the rut is rocking.
Oklahoma
Jeff Danker, co-host of BuckVentures TV, said big bucks are on their feet and moving well. Weather has been very cooperative, with several cold fronts encouraging daytime movement. Mature bucks are feeding like crazy in preparation for the rut. He has observed a few bucks with busted antlers already, but little outright rutting activity. This indicates rattling should work well this weekend as bucks finish sorting pecking orders.
Colorado
Fred Eichler, owner of Full Draw Outfitters between Pueblo and Trinidad, Colorado, said bucks have been chasing does aggressively this week. The rut is in full swing. Based on past experience hunting Colorado's Eastern Plains, this weekend should be an ideal time for rattling, grunting and even decoying to bring bucks within archery range in wide-open habitats, where stalking can be challenging.
New Mexico
Ralph Ramos, owner of Ramos Hunts & Video, said mature mule deer bucks are still running in small bachelor groups, and smaller bucks are still hanging out with does. New Mexico is weeks away from rutting activities, and warm weather has limited productive hours to early morning and late evening. Ramos noted antler growth is awesome this year due to all the moisture the state received.
Arizona
Darren Choate, owner of the Western Whitetails website, told me temperatures have cooled across the state, but dry conditions persist. Some precipitation has been forecast (about 60 percent chance) across much of the higher elevations. The first round of Coues whitetail and mule deer hunts have concluded, while others start in about a week. Choate observed several Coues bucks last week, but most were still in small bachelor groups. Overall, movement is good across the state.
Don't Miss: How to Hunt the Phases of the Rut
Check out more stories, videos and educational how-to's on deer hunting.
Day Activity

Rubbing

Scraping

Fighting

Seeking

Chasing

Breeding