Rack Report Details
Buck:
17-point typical; gross score 213 inches
Time of Year:
November 2012
Place:
Alberta, Canada
Weapon:
7mm Magnum Rifle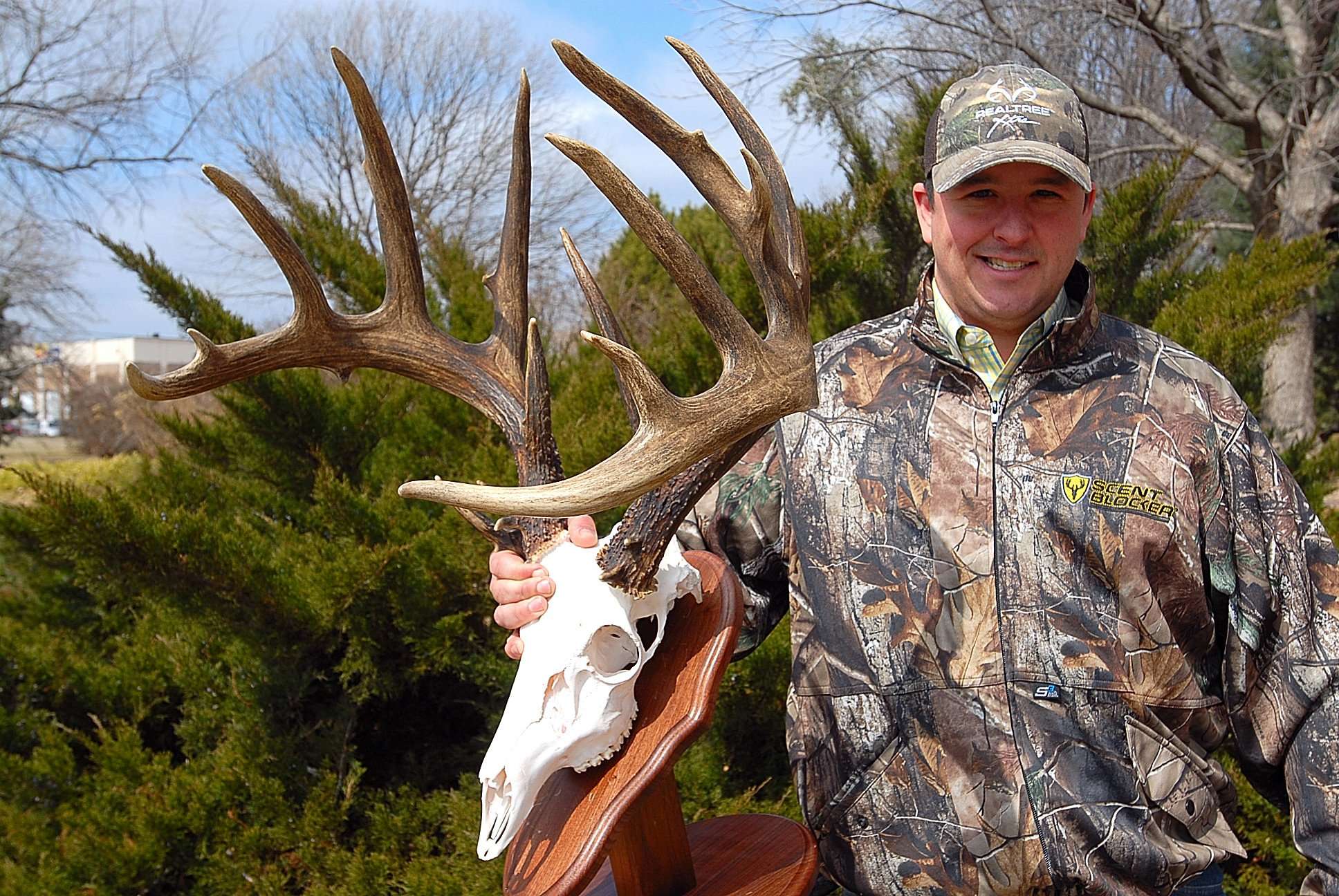 Devin Moore dreamed of going to Canada to hunt the biggest whitetails on the planet. He knew it would provide him the best opportunity to shoot a giant buck.
I had a couple of friends go to Alberta and hunt with North Alberta Outfitters, Moore said. They came back and told me how well they liked the outfitter, and fed me stories about the big bucks they had seen. I knew I had to go too.
Moore booked a hunt last November with North Alberta Outfitters at Slave Lake. This prolific guide service is owned and operated by Troy and Lisa Foster. When Moore arrived, he was amazed at how vast the hunting area was - it spanned 4,000 square miles.
It was heavily wooded with primitive logging roads cut to facilitate removal of the timber, Moore said. The agricultural fields were completely covered with 18 inches of snow. The water holes were all frozen and the deer were eating moss off of the fallen trees that weren't buried in the snow.
Moore and guide Aaron Franklin hunted from daylight until dark for five days, and the temperatures never climbed above 4 degrees. During the day, Moore and Franklin drove through the cuts, stopping and walking 100 yards to glass the openings, before driving to another area. Buck sightings were plentiful, however, no bucks were shooters.
It is easy to misjudge a Canadian buck, Moore opined. The body weight on a mature buck can range from 300 to 400 pounds, making their antlers look smaller in proportion.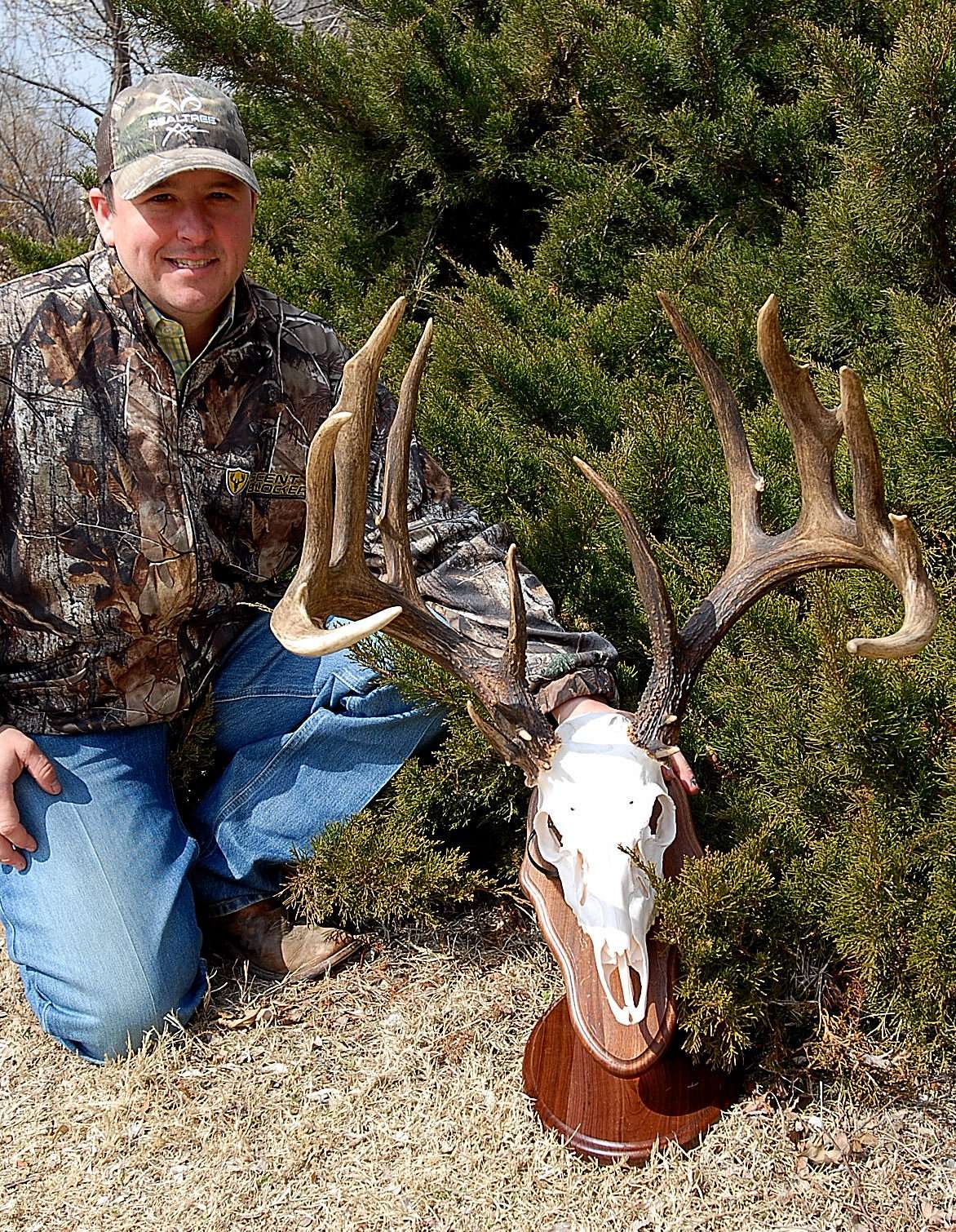 On the last afternoon of his hunt, whiteout conditions ceased, allowing Moore and his guide to ride the four-wheeler down the primitive roads and glass openings. Franklin suggested they try a new area, and as luck would have it, a big buck fed 200 yards away, inside some willows.
Franklin glassed and estimated the brute at 155 inches. Moore had never taken a buck that big and decided to shoot. He steadied himself beside a tree, pulled the trigger on his 7mm Magnum and the gun clicked. Afraid the gun wasn't loaded, Moore bolted in a new cartridge, aimed and pulled the trigger. Click.
I freaked out when I found my firing pin was frozen, so I began to cycle the action until the gun started dry-firing, Moore said. I bolted in a fresh shell and the gun fired, but I totally missed the buck!
Instead of retreating, the buck ran toward Moore and stopped. The nervous hunter bolted in his last round and fired, this time making a good hit. The huge-bodied buck ran 30 yards before piling up.
Moore hopped on the four-wheeler and Franklin took him to his trophy. The buck was much bigger than they thought. The mainframe 12-point, chocolate-colored rack had long, massive tines and a few sticker points.
The great, late-November buck weighed more than 300 pounds field-dressed and was scored 60 days later by official Boone & Crockett scorer George Moore (no relation). With a 23-inch spread, the typical buck carried 17 points grossing 213 inches (close to the current world-record), but netting 181 7/8 inches. Franklin said Moore's buck was one of the best typicals ever to come from that area.
Have a big-buck story you want to share? E-mail us at [email protected].