Rack Report Details
Buck:
182 1/8 inches
Time of Year:
Dec. 31, 2014
Place:
Henry County, Iowa
Weapon:
Muzzleloader Muzzleloader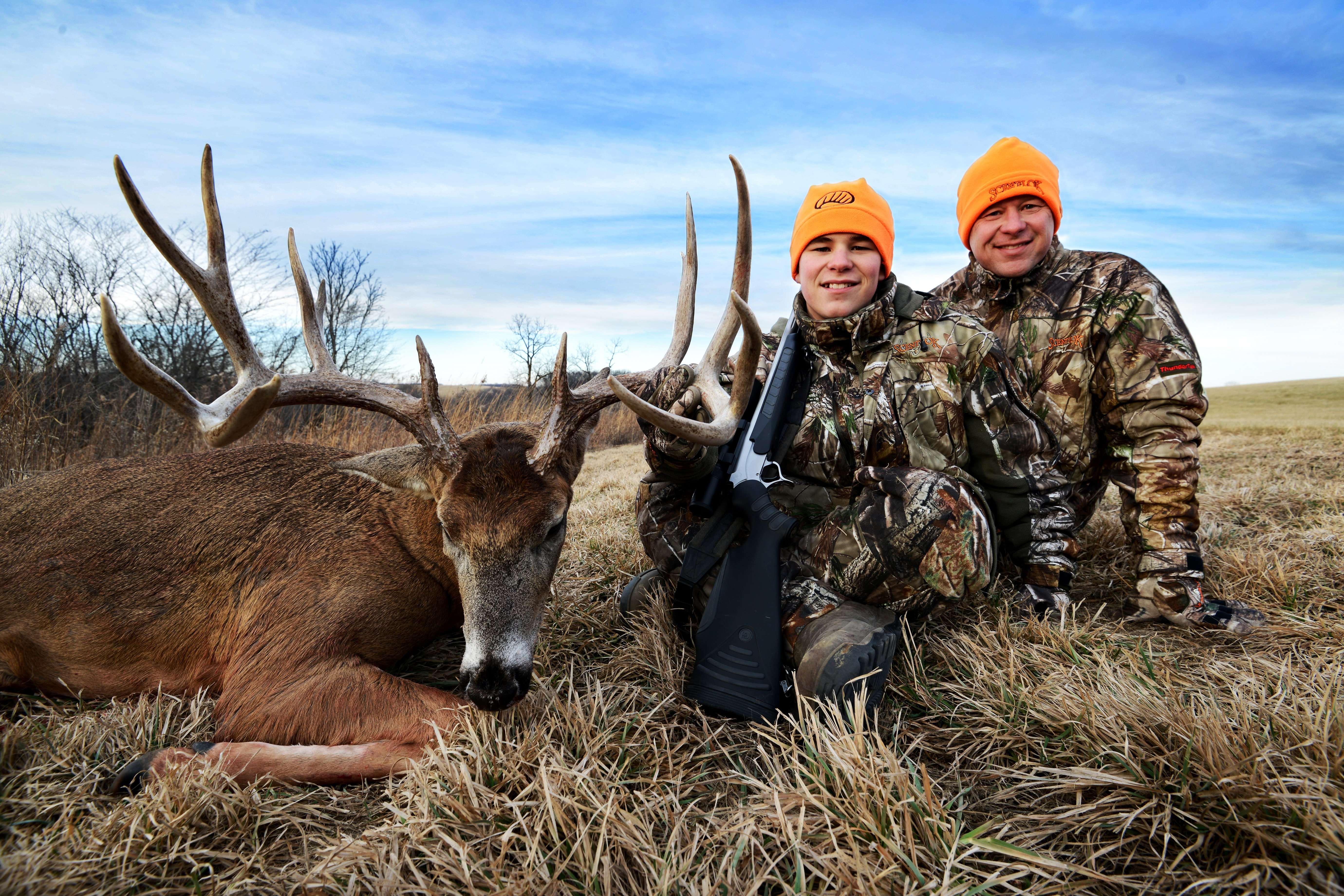 Parker Baugh, 14, had a pretty good youth season in Iowa. He killed a nice 10-pointer. But when late muzzleloader season came around and the weather turned cold, Parker and his father, Rich Baugh of Whitetail Properties, took a chance on another hunt. And Parker got a big New Year's Eve surprise.
December 31 in Henry County, Iowa was perfect for a late-season hunt. The temperature had fallen into single digits the night before, and the afternoon temperature only made it to about 15 - cold enough to get the deer moving and into the food plots.
And between two food plots sat Parker and Rich. On one side of their ground blind was a mixture of brassicas, cereal grains and clover. On the other side was corn. So once set up in this prime spot, they waited for a buck to cross their path.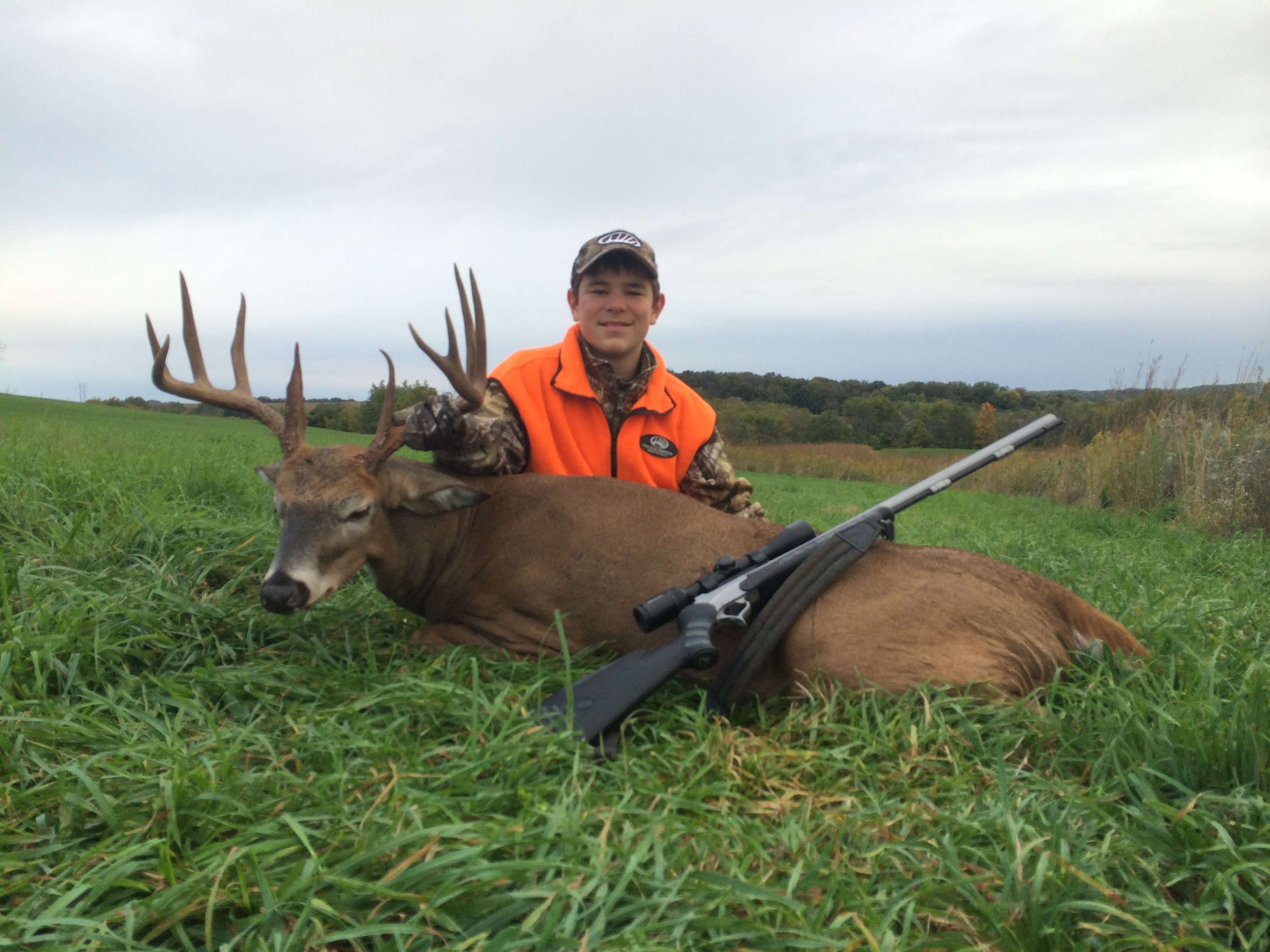 We had decided earlier this week that if some giant new buck showed up during the late season we would name him Bruiser, said Rich. We were sure hoping to name one Bruiser that day!
Parker and Rich didn't have to wait long for a big buck to walk their way. Around 4:30, a 5-year-old 10-pointer stepped out, definitely worthy of the name Bruiser. However, he had broken one of his G4s and they decided to pass on him.
About 15 minutes later, this giant buck came out that we'd never seen before, Rich said. He popped out of the timber about 250 yards away and slowly worked his way into the food plot. When he first walked out, it was obvious he was a giant. His width, tine length and big split G3 really stood out.
I saw the buck before Parker did and told him to get ready. I said, 'This might be our Bruiser.' Parker was very calm and collected, but I was a nervous wreck! said Rich.
Parker and Rich waited for about 15 minutes for the buck to move toward them and present a decent shot. Once Bruiser was about 160 yards from their blind, Parker fired.
After the shot, our cameraman, Ben, said he had seen the bullet hit on the viewfinder and saw steam come out of the shoulder, so we felt the shot was good. Rich said.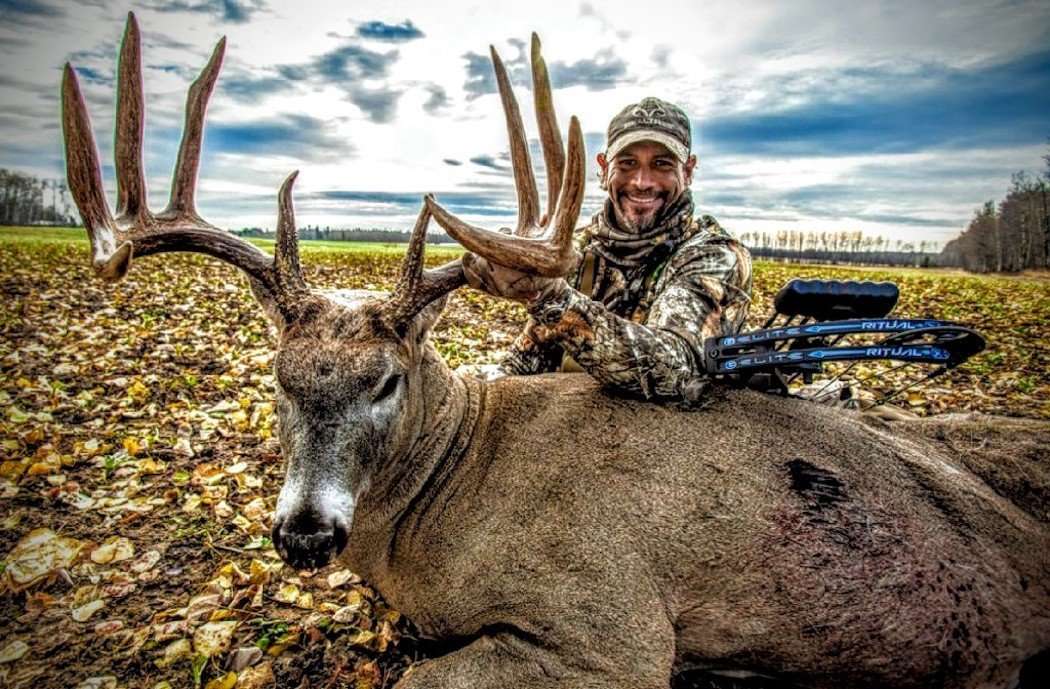 It took Parker, Rich and Ben about an hour to find the buck, as they started their search too close to the food plots. But once they found blood, the trail was easy to follow. The buck was dead just 100 yards away.
Parker made a perfect double-lung shot on the 182 1/8-inch, 11-point buck. Interestingly, the 10-pointer Parker killed during youth season fell just 50 yards from where Bruiser last stood.
I've shot some nice bucks over the years, but this is my first giant and it's awesome! said Parker.
After the excitement of the hunt was over, and the trail camera photos retrieved, Rich discovered that they actually had photos of Bruiser, but hadn't checked them before the hunt. So Bruiser was truly a New Year's Eve surprise.
Have a big-buck story you want to share? E-mail us at [email protected].
Watch all the latest video episodes