Another Hunter Joins the 200-Inch Club
Rack Report Details
Buck:
210 1/8 Inches
Time of Year:
October 14, 2017
Place:
Ohio
Weapon:
Bow Bowhunting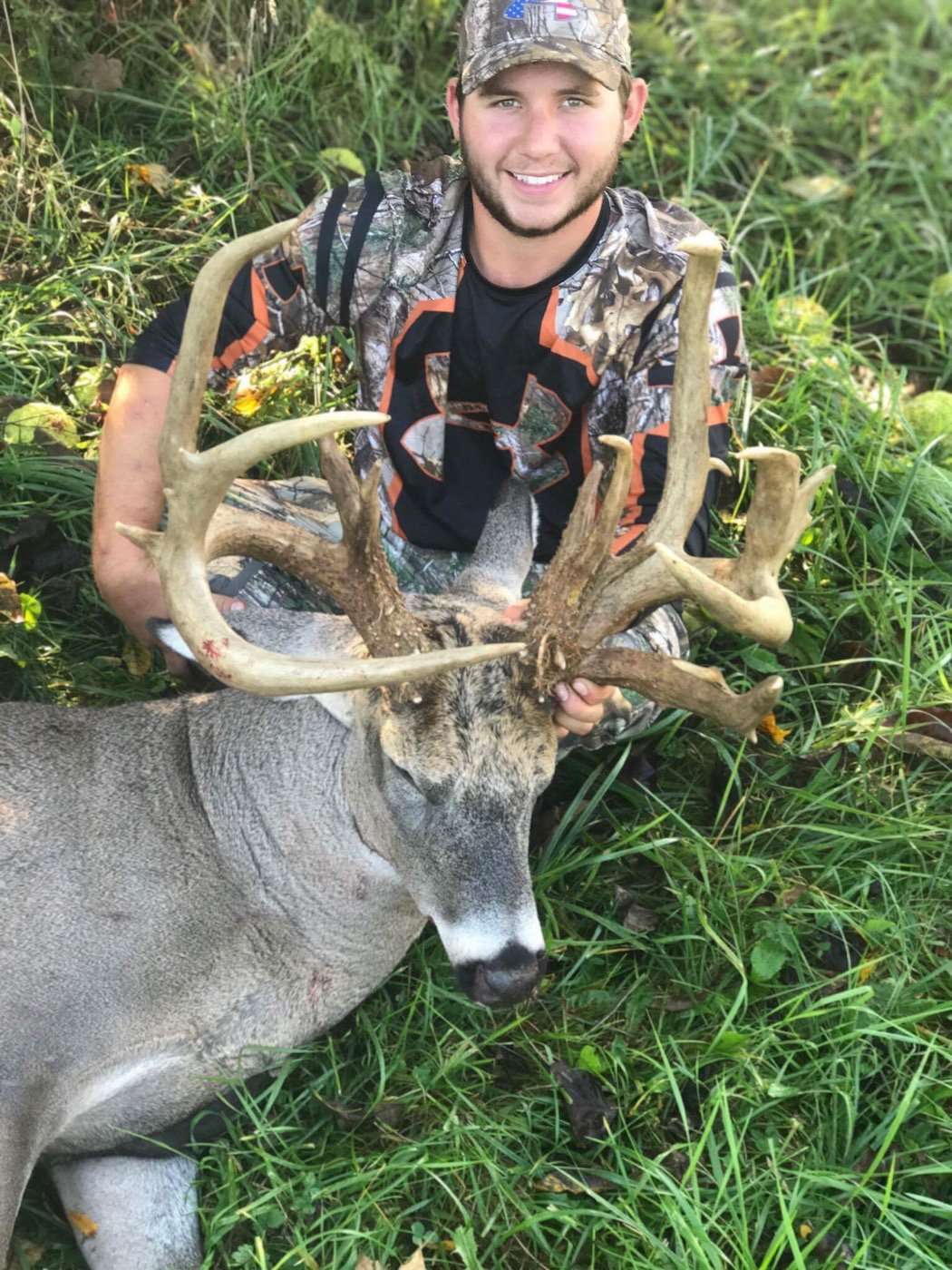 This story starts back in 2015, when Daryk picked up a new lease in the southeast part of Ohio. It wasn't long before trail camera photos of a nice 140-inch buck with great potential were starting to accumulate. This buck was given the pass countless times by Daryk. Interesting as well, this deer was showing up on camera a mile away on a family friend's property that Daryk has hunted for years, too. As time went on, that particular property became the deer's safe haven around mid to late October.
As 2016 rolled around, Daryk heard his neighbor was getting pictures of a very nice buck. It happened to be the one he'd been watching closely. Hoping the deer would outsmart his neighbor and make it back to its regular fall range, his concern vanished when the buck showed up on his friend's property.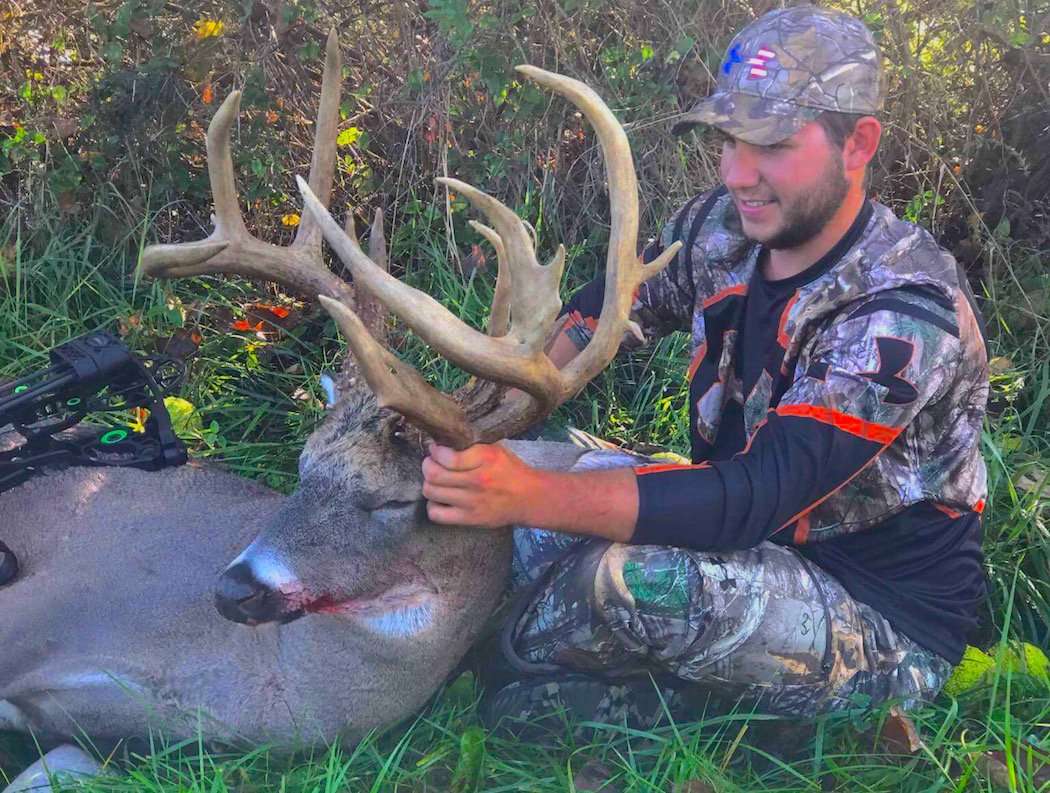 The buck was very nocturnal and only showed itself to Daryk twice that season. The closest encounter was just 60 yards. Winter eventually came.
Then, 2017 arrived and Captain Crook once again was sighted on his neighbor's property. Not only that, the word was out on this giant deer all over town.
I could only hope he'd make it back to his safe haven one more time, Daryk said.
After receiving a phone call from a close friend that said he saw the buck headed for its safe haven, Daryk knew it was time to step into the woods for the first time this year.
That next morning, on October 14, Daryk snuck into his set in the buck's core area (which he hung three weeks prior), and waited for daybreak. Fog set in and he could hear deer all around him eating acorns.
Daryk then heard a deer making a scrape straight behind him downwind. He could barely make out the stout deer releasing its frustration on the ground. It walked closer and closer until he finally realized it was Captain Crook. Daryk knew it was game time and grabbed his bow. He unintentionally hit his rattling horns with the top cam on his bow as he turned around. The deer stopped as well as Daryk's heartbeat.
I thought I just screwed up my chance, Daryk said. I have a possible 200-inch buck in front of me at less than 20 yards and I have no shot and he's alert.
The deer turned around and started to walk away with ears perked, as if it was going to bolt at any second. Captain Crook made a critical error and stopped at 27 yards to check things out once again. With a quartering-away shot presented, Daryk released the arrow. The monarch ran 50 yards and it was over.
The amount of emotions that took over my body was unlike anything I'd ever experienced before, Daryk said. I could not believe what had just happened
The buck had 20 points, including a double main beam on one side. It green scored 210 1/8 inches and aged out at 5½ years old. Patterning the buck to perfection, QDM, exceptional deer genetics, along with a good amount of fortune contributed to Daryk joining the 200-inch club — a rare feat indeed.
Don't Miss: How to Hunt the Phases of the Rut
Are you a deer hunter wanting to learn how to accomplish your goals? Check out our stories, videos and hard-hitting how-to's on deer hunting.
Watch all the latest video episodes